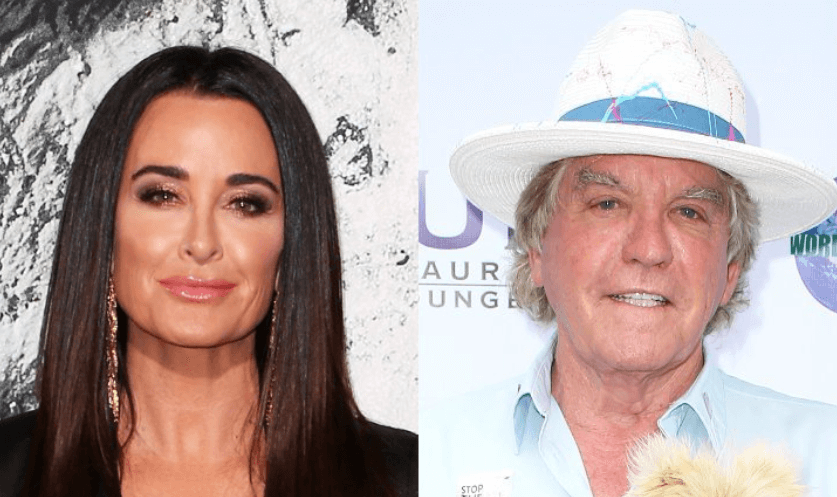 Lisa Vanderpump's husband, Ken Todd, has cut ties with Kyle Richards after a blowout fight — and ss the Season 9 opener nears, details behind their rift are being leaked.
As previously reported, Ken Todd and Kyle's heated altercation occurred during a gathering at his home and will be featured in Season 9 of The Real Housewives of Beverly Hills. 
"There is a big fight that happens this season at Lisa Vanderpump's house," our source told us. As fans can see in the trailer, which was released on Dec. 20, Ken Todd tells Kyle Richards, "You're a f***king liar. Goodbye Kyle." A source tells Hollywood Life, "Kyle was kicked out of Villa Rosa, the home Lisa shares with Ken. All of the other wives came to Kyle's defense quickly and have reminded her of this incident as she's pondered reaching out to Lisa."
Lisa Vanderpump Responds to #RHOBH Exit Rumors — Sources Confirm Vanderpump is 100% Leaving!
The source continues and sheds light on the other ladies involvement in the falling out:
"Kyle always has a soft spot in her heart for Lisa and is a very forgiving person, but the other ladies feel this incident took things way too far and have no interest in forgiving her. This incident is the cause of the wives not being able to move past their feelings on Lisa. Everyone had Kyle's back and continues to do so. The fight is like nothing you've ever seen on Beverly Hills before."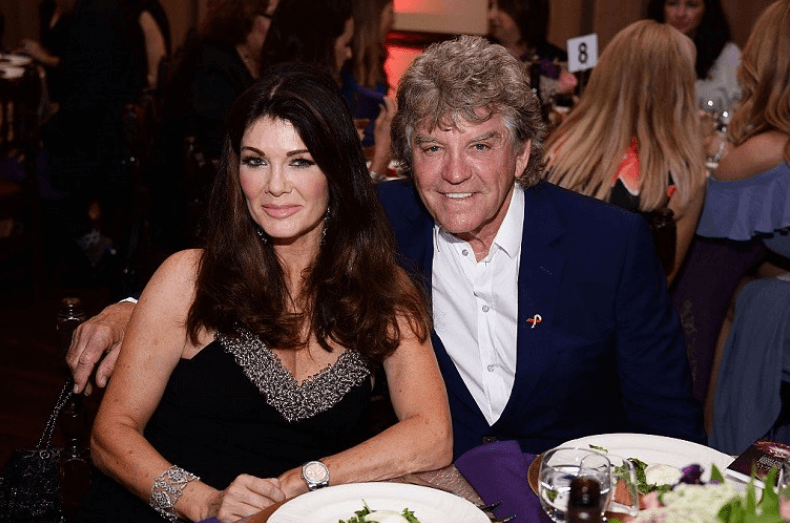 After the death of her only brother, Lisa Vanderpump cut ties with every member of the cast with the exception of newbie, Denise Richards and barely filmed the Bravo reality show.
"She is not talking to any of the cast except for Denise. There have been numerous attempts from the other cast members to reach out to her and they have gone unanswered," one source tells Us, noting Lisa Rinna, Teddi Mellencamp, Erika Jayne and Dorit Kemsley allegedly caught Vanderpump in a lie. "The women feel like Lisa doesn't want to face them and confront the situation. She has kept her distance and now that's creating more problems with the cast."
Another source adds: "the cast has chosen not to talk to her."
Lisa Rinna Drags Lisa Vanderpump For Using Her Brother's Death To Not Film For 6 Weeks! 'She's Chosen to NOT Film With Us'
Lisa Vanderpump recently admitted to taking 'antidepressants' and went to 'therapy' to cope with her brother's passing.
"I've been accused in the past of not showing my emotions. Well, this year was very difficult for me. I struggled; I floundered; I didn't do well after my brother passed." Lisa Vanderpump tells Bravo's Daily Dish.
Eileen Davidson Exposes Lisa Vanderpump's Plan to Quit 'RHOBH' Amid Drama With Her Costars!
The Real Housewives of Beverly Hills star's only sibling, Mark Vanderpump, passed away in April 2018, reportedly of suicide.
She continued: "[Husband] Ken [Todd] will attest to that. For me to start taking antidepressants and going to therapy and counseling — grief counseling — I've never been to therapy. I've never taken any drug. But I didn't do well; I was more emotional, I was weaker, and I wasn't as prepared, and I honestly did talk to everybody about coming back to Housewives."
Mark Vanderpump took his own life after struggling with a number of intense financial and personal problems, a coroner has ruled.
Share your thoughts on Kyle Richards and Ken Todd's unforgivable fight. Sound off in the comments!
The drama is very real and will play out on the upcoming season of The Real Housewives of Beverly Hills — which returns February 12, 2019.
"Like" us on Facebook  "Follow" us on Twitter and on Instagram