RECAP: Eric Cuts Off Daughter For K1-Visa Bride Leida On '90 Day Fiance' Tell All!
The battered cast of 90 Day Fiance wrapped a messy Season 6 last night — crawling to the finish line in a too-long Tell All. 
Colt Johnson Files For Divorce After Bloody Fight With Larissa Dos Santos Lima, He Speaks Out & Larissa Starts GoFundMe!
The second reunion episode picks back up with Larissa Dos Santos Lima squaring off against the rest of the cast. Fernanda Flores believes that Larissa is jealous, but Larissa thinks that Fernanda is a delusional bag of bones. Asuelu Pulaa is snorting, twitching — and is ready to blow. Half of the cast storms off stage, determined not to dignify Larissa's high volume tantrum. They gather backstage and launch into a roundtable bitch sesh about the cast pariah.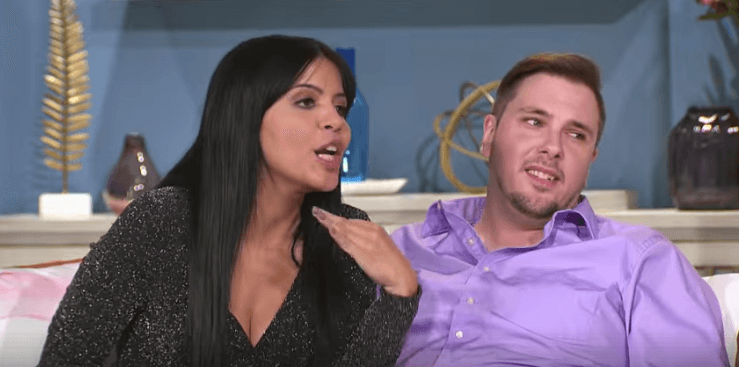 Jonathan Rivera and Larissa try to hash out the controversial social media drama, but the exchange soon dissolves into a firestorm of swapped insults. The other half of the group makes an indignant exit, and Larissa gives herself a smirky pat on the back. The cast rants and raves about the late arrival's diva act, and Fernanda admits that she's no match for the Brazilian bigmouth. Colt Johnson and Larissa plead their case to Shawn, pointing out that Fernanda is boring and Jonathan is a doofus. A producer finally coaxes the cast back to the reunion stage, to join the star of the show.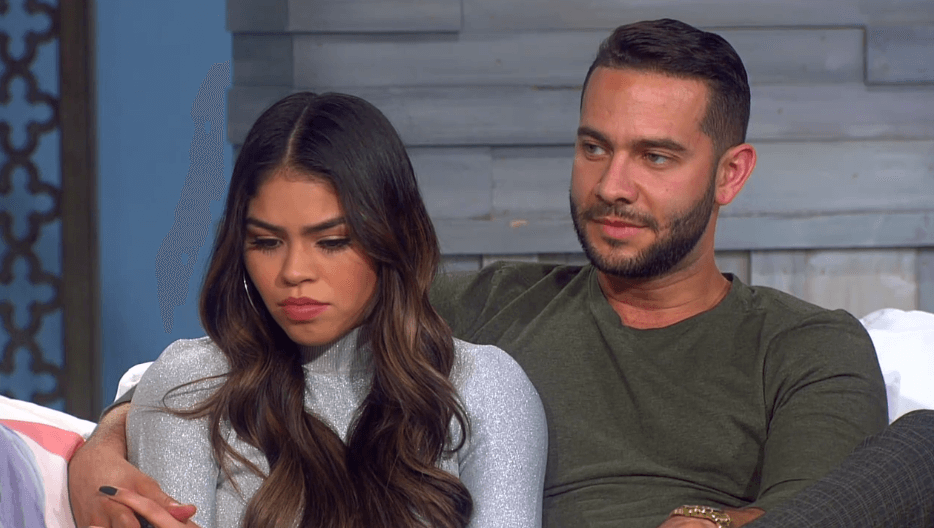 Shawn touches on the subject of Larissa's arrest, and while the couple remains silent, they admit that they're afraid that Larissa might get her butt booted back to Brazil. 
Eric Rosenbrook's broken relationship with his daughter, Tasha, is addressed — and it's revealed that he has broken ties with his child because of a messy room. Eric admits that he knew that Leida Margaretha was slamming his daughter, but blames Tasha for not tidying like an adult. Leida and Tasha bicker back and forth, and Kalani points out that real adults are allowed to have messy bedrooms. Eric and Leida want an apology, but Tasha's blank stare says no thanks. Eric casually rewrites history, claiming that Tasha demanded top billing — when the real brat was actually his bride. Shawn does not call out the obvious revision, and Eric sheds some tears over his splintered family.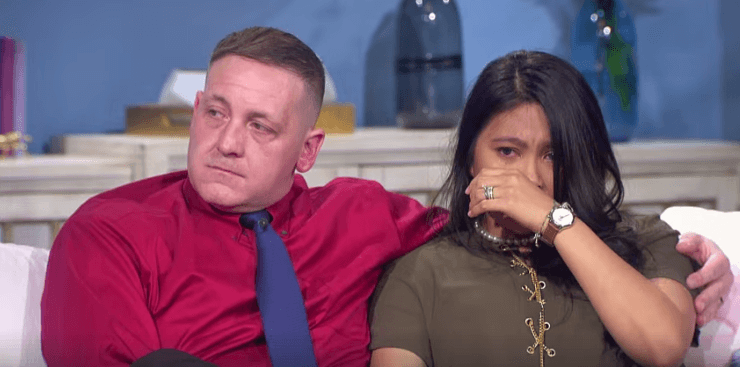 Shawn bounces back to Colt and Larissa's story, and Mama Deb makes an appearance. They discuss their domestic queen clash, and Deb informs the couple that she will soon secure a bachelorette pad — leaving them to duke it out in peace. Colt quips that they all have so many problems, it's hard to know which way to go. He finally agrees to compliment Larissa — and not just to get her in the sack.
Know-it-all Natalie's warning yelp is revisited next, and Ashley Martson puts another notch in her cee-u-next-Tuesday purse strap when she blasts her ex-bestie for labeling her hubby a cheater. Shawn points out the elephant of truth in the room, but Ashley sharply reminds her that Jay only stepped out AFTER the wedding.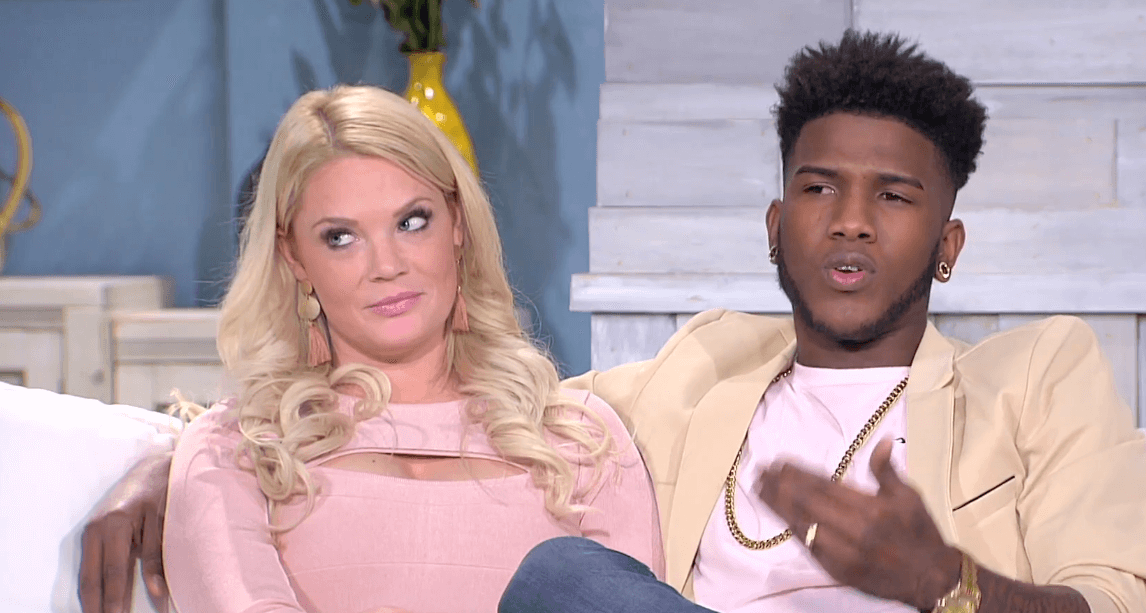 Shawn rewinds all of the weddings, and the couples reflect on their big days. They agree that their days were largely duds, so Asuelu delivers one last spaz dance to end the reunion with a laugh.
TLC evidently wants to extend the tension — so cameras follow the couples back to their hotel — hoping to score some dishy bonus footage. Ashley begs Jay to cut the groveling and own up to his tacky Tinder tap dance. Jonathan and Fernanda and Colt and Larissa rehash their fiery interactions, and while Colt admits that Larissa is a hothead, he insists that they will fight any battle — even if it's against each other. 
PHOTOS: '90 Day Fiancé' Larissa Arrested After Bloody Fight with Husband Colt Johnson!
In more droning bonus material, the couples react to the Tell All hysteria, via Skype. Colt and Larissa's late arrival is the hopeful hot topic, so a producer reveals all of the snippy disses to Larissa, salivating for an encore. Larissa busts Jay for being a double dealer, and defends her bangin' Brazilian bod. Ashley is miserable, but not miserable enough to shove Jay on a jet back to Jamaica. Jay promises to bring his cranky wife dinner — as soon as he gets his green card. The cast takes a few last parting shots, beating several dead horses into the ground.
Bye 90 Day Fiance — it's been um, interesting.
"Like" us on Facebook  "Follow" us on Twitter and on Instagram 
Becca is a Senior Editor for All About The Tea. She's a coastal girl who loves the outdoors, and writing about the sneaky and silly side of reality TV. Her bio is short, but her snark is endless. She loves writing for the sharpest posters in the world.