PHOTOS: '90 Day Fiancé' Larissa Arrested After Bloody Fight with Husband Colt Johnson!
90 Day Fiance star, Larissa Dos Santos Lima, splashed shocking photos on her public Instagram account in the wee hours of Friday morning — pointing to a nasty altercation with her husband, Colt Johnson.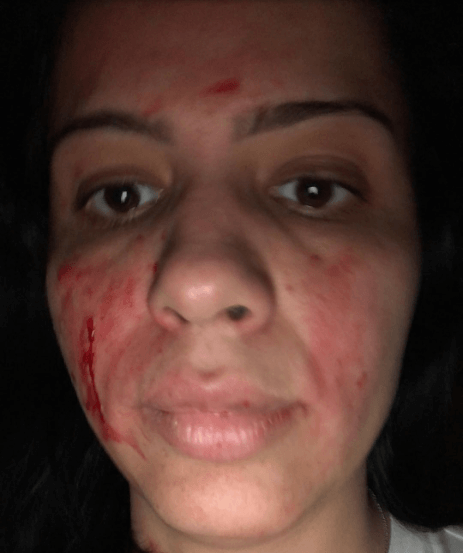 Fans know Larissa and Colt's relationship has been a rollercoaster of ups and downs, and that Larissa was arrested for domestic violence, last year. The messy relationship took a scary dive early this morning, when Larissa exposed another round of domestic chaos.
Larissa revealed a battered face on Instagram Live — admitting that she scratched back in self-defense, before Colt called the police.
https://www.youtube.com/watch?v=9P_Fg22ZORI
The fight was evidently triggered by Colt's porn habit — according to receipts posted by the TLC personality.
A Reddit user posted a video suggesting that Colt was tormenting Larissa — possibly hoping to bait her into a police-worthy reaction.
Video of COLTEE ABUSING LARISSA: He had his phone blasting music in her ear! That is clearly abuse; he's baiting her so that she will respond and he will call the police on her. He is a PSYCHOPATH. from r/90DayFiance
Larissa posted a photo of a cut finger, writing.
"He cut my fingers days ago I went twice to emergency care. He tried to kill herself. I help him…them he was trying to find a way to deport me….them he got tonight after abuse me for pours…including try to molest me putting his finger in my ass…please I need help…"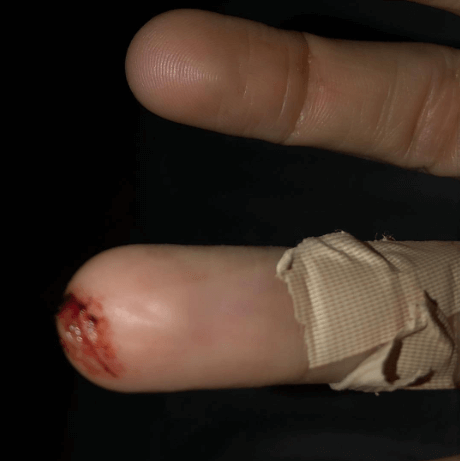 Larissa evidently escaped to a friend's house, where she received medical attention. 
Early this morning, Larissa was arrested for domestic battery in the 1st degree after investigators determined she was the aggressor in the fight. She was booked into the Clark County jail. Bail is set at $3,000. 
We will continue to follow this story. 90 Day Fiance wraps Sunday night with part 2 of the Tell All reunion, at 8 pm, ET, on TLC. 
"Like" us on Facebook  "Follow" us on Twitter and on Instagram 
Becca is a Senior Editor for All About The Tea. She's a coastal girl who loves the outdoors, and writing about the sneaky and silly side of reality TV. Her bio is short, but her snark is endless. She loves writing for the sharpest posters in the world.