Colt Johnson Files For Divorce After Bloody Fight With Larissa Dos Santos Lima, He Speaks Out & Larissa Starts GoFundMe!
The violent altercation between 90 Day Fiance stars Colt Johnson and Larissa Dos Santos Lima that went down in the wee hours of Friday morning, has led to Larissa's arrest and Colt filing for divorce.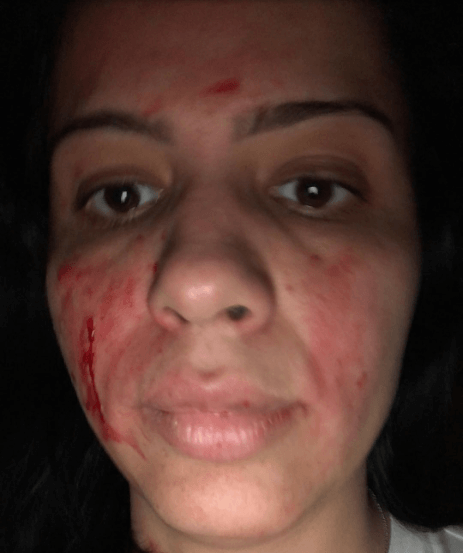 According to court documents obtained by AllAboutTheTEA.com, Colt filed for divorce from Larissa Friday in Nevada, just hours after she was arrested for domestic battery.
Since the toxic couple wed seven months ago, this has been her third arrest on domestic violence charges.
PHOTOS: '90 Day Fiancé' Larissa Arrested After Bloody Fight with Husband Colt Johnson!
According to internet sleuths, Colt's mom reportedly paid the divorce filing fee.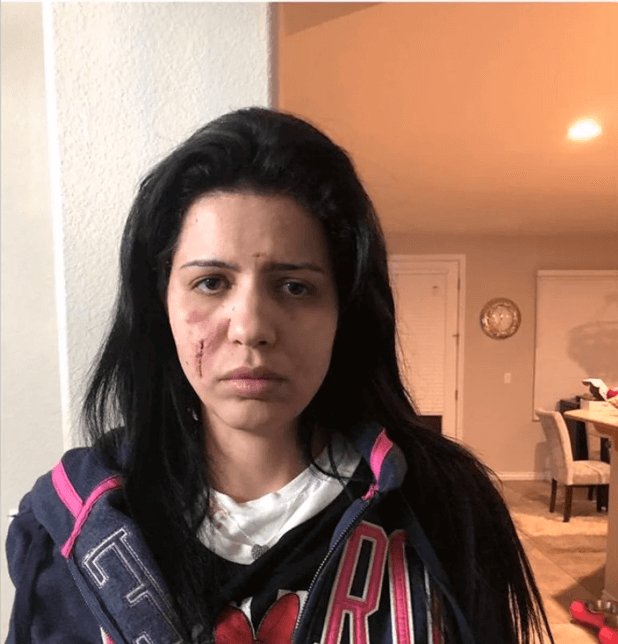 As reported, Larissa revealed a battered face on Instagram — admitting that she scratched back in self-defense, before Colt called the police. The fight was evidently triggered by Colt's porn habit — according to receipts posted by the TLC personality.
https://www.youtube.com/watch?v=9P_Fg22ZORI
Early this morning, Larissa was arrested for domestic battery in the 1st degree after investigators determined she was the aggressor in the fight. She was booked into the Clark County jail. Bail is set at $3,000.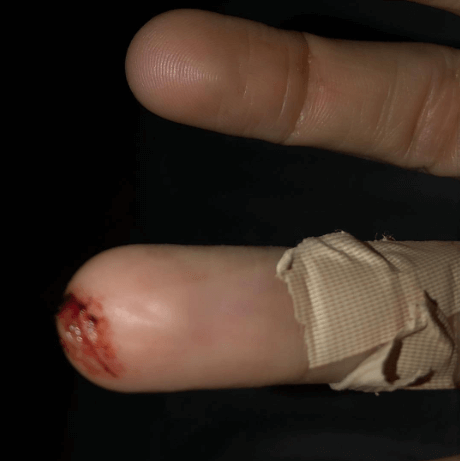 Colt Johnson took to Instagram on Saturday to speak out about the bloody fight that led to his divorce filing and the current status of the couple's messy situation. He wrote:
"I don't understand my soon to be ex wife. She comes to America with literally nothing. The suitcases she used for travel I provided for her. On her arrival I already had clothes waiting for her to wear and everything she needed to start a basic life in America. Over the course of months I continued to provide for her, gave her shelter, food, and supported her wants and dreams. When she wanted a dress or makeup I bought it for her. When she wanted to take ESL classes I found a class for her and drove her. When she wanted to go to a gym I took her to every gym in town and eventually she joined two gyms simultaneously. When she needed a doctor, lawyer, therapist I would always do what I could for her. My sole mission since her arrival was to see that she was happy, taken care for and nurtured. When she wanted to start her business I gave her a thousand dollars just to start. Every time she was in trouble, I was there."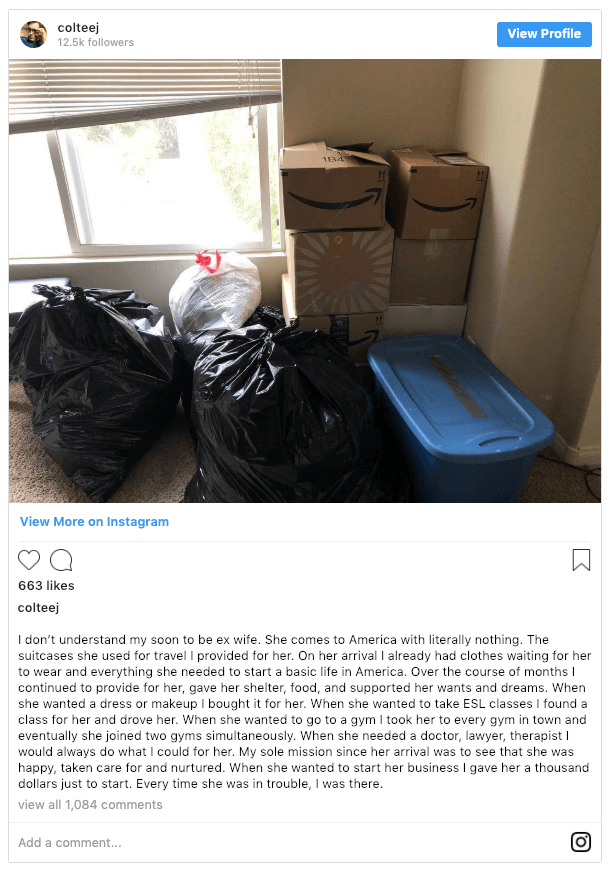 A GoFundMe has been started to support Larissa since her arrest and inability to work in the United States without a work permit. The 90 Day Fiance star posted the following on Saturday.
"This Go fund is to help 90 days Fiance Start Larissa Lima, with her new start. She is getting divorce and she is still not allowed to work in the United States. She did not get paid for the show because she does not have an work permit yet. She did not get paid for Cameo. The money raised will be used for legal fees and for her needs until she is allowed to work. Thanks everyone who made the donation, I will create a video to thank the dornors and I will mention everyone's name. This money will be used for my legal fees, for my divorce and my new start , since I am not allowed to work yet. Thank you again for help me to live this abusive marriage!"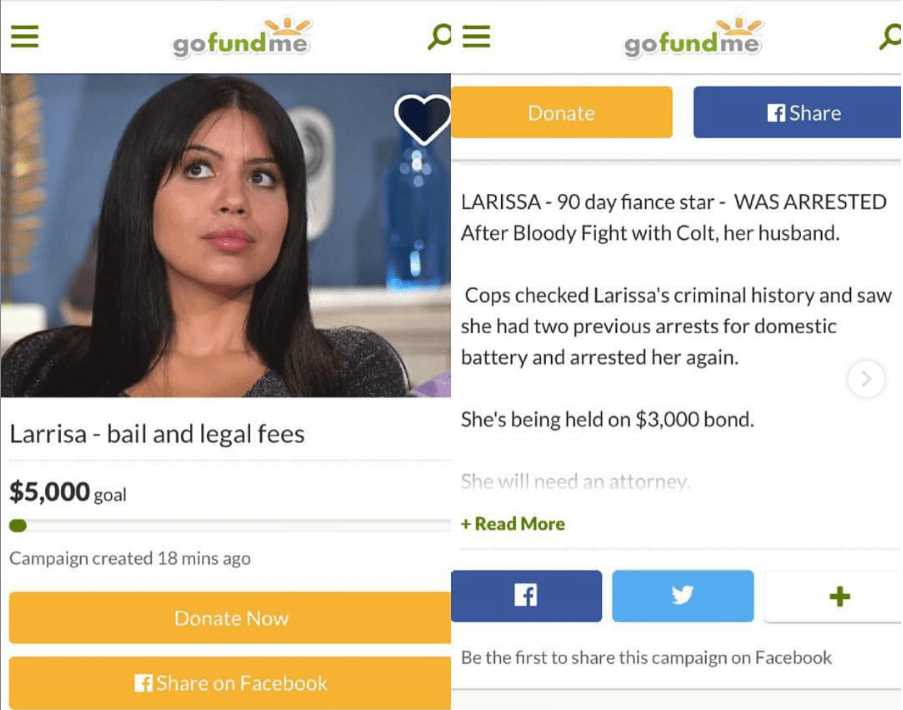 Share your thoughts on Colt Johnson and Larissa Dos Santos Lima imminent divorce. Sound off in the comments!
"Like" us on Facebook  "Follow" us on Twitter and on Instagram 
Nancy Zhāng is an Entertainment Blogger for All About The Tea. Nancy covers hot topics, recaps and celeb news. She loves to multi-task as a writer and a private chef. She received a B.S. in Mass Communications from LSU. Nancy's married and the proud mom of 2 German Shepherds.