RECAP: 'Vanderpump Rules' Everyone At SUR Cuts OFF James Kennedy!
Unlike Scheana, lets all take our anti-anxiety meds and get through Monday night's, Vanderpump Rules, episode!
Most of Lisa Vanderpump's staff show up at her dog rescue shelter, to support her in raising awareness of the annual Yulin Dog Meat Eating Festival. This year, she wants everyone to put on a face tattoo with the campaign logo "STOP THE TORTURE."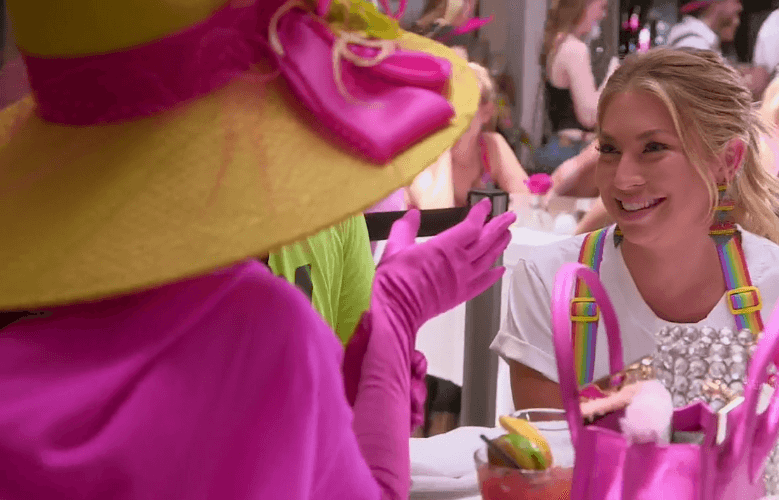 They all take photo's with their dogs to post on social media in order to spread the word. "Even Kristen Doute," Lisa shadily says to Giggy.
Katie Maloney Plays Victim After Fans DRAG Her For Demanding James Kennedy Be Fired!
Raquel Leviss and James Kennedy show up with their pooch for Lisa's cause. During James' talking head commentary, he says: "Congratulations, Kristen! You f**ked up my shit yet again, but I'm not gonna miss the dog event. I'm not gonna stop until I get my job back and get back into good graces. All I can do right now is try!" Jax Taylor acts like a hypocrite, judging James, when a hot second ago, he asked Lisa for his job back! Kristen Doute, ironically self projects onto James by claiming: "Just because you show up at a dog charity doesn't make you a good person. Charles Manson had dogs."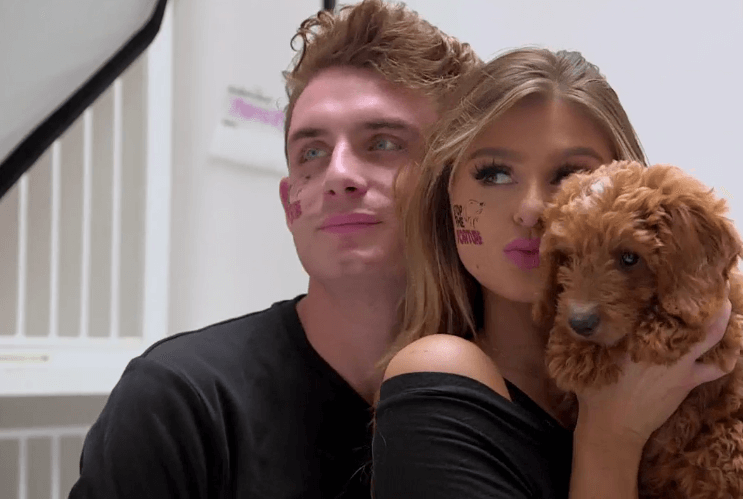 Brittany Cartwright and Jax aren't sure what Scheana Marie Shay's and SURver Adam's relationship status is. Is it possible that Scheana is just as unsure, since Adam is willing to put her new day bed — not night bed together — but has yet to give her some sex? Even an offer to shower with her doesn't entice him. Jax then claims that Adam should be worried, because Scheana goes into full speed, psycho, stalker girlfriend speed.
She's Done! Lisa Vanderpump Blocks Kyle Richards Phone Calls After Bitter Betrayal!
Lisa Vanderpump talks to James on the stairs. First, has he been drinking and he automatically says, "No." She tells him that she's very busy, but intends to have a meet up with his mum. Lisa is going to tell his mother that he needs support from her and a major shift in his attitude. James promises he will grow up. "When I met James, he was only 20 and his parents asked me to give him a job. I thought he was destined to be a great success. I actually feel like this is a personal failure. Sometimes I shouldn't be as involved, but I can't help it!" A frustrated Lisa says in a talking head confessional.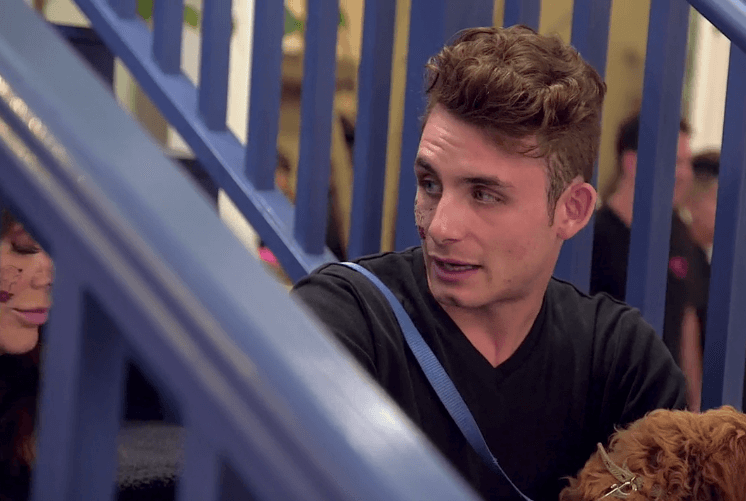 Ariana Madix and Stassi Schroeder are excited and stressed about their party. Ariana feels that she needs to disinvite James, but it's okay if Raquel still attends. She delivers the bad news to James, while her new bestie, Stassi, takes the blame. James asks if Ariana is done and walks away pissed off. Ariana is supposed to be a close friend, a leader, but he guesses she's now a follower like the rest of Stassi's gang.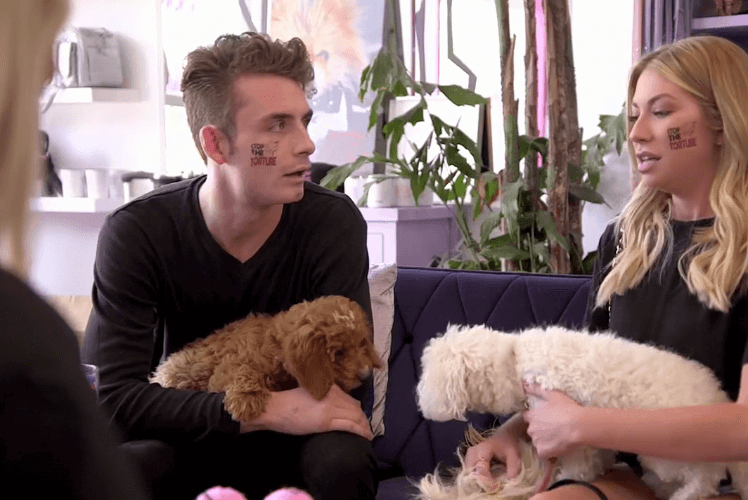 LaLa Kent and Brittany go to a spa that specializes in "Bootie Smoothies" aka a facial for your butt. LaLa explains in gangsta voice what a bootie smoothie is, while we see Brittany get one done on her lady humps. Afterwards, the ladies chat and Lala makes Brittany tense up by exposing how Ariana and Tom Sandoval discussed Jax's track record is something that shouldn't be ignored and he's on a this "lost his dad kick." They question if he will regress into his old ways. According to Sandoval, Jax is still a "recovering sociopath," that might eventually get bored and move on to the next thing without a care in the world.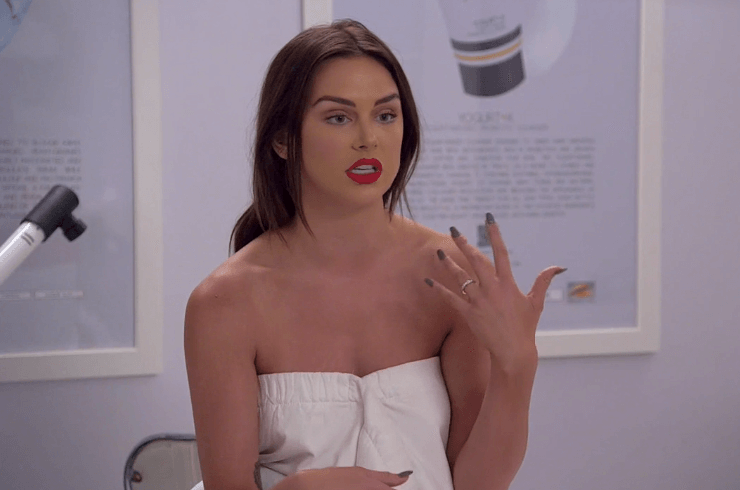 James' mom, Jacqueline arrives at Tom Tom for her one-on-one with Lisa. Jaqueline is nine months sober and Lisa compliments her appearance. She should be proud, but James is a huge problem. He has an unbelievable disrespect for women, according to Lisa. Ms. Jacqueline interrupts Lisa and brings up that she gets the whole "Me Too Movement," but questions what is her son supposed to do when women come after him?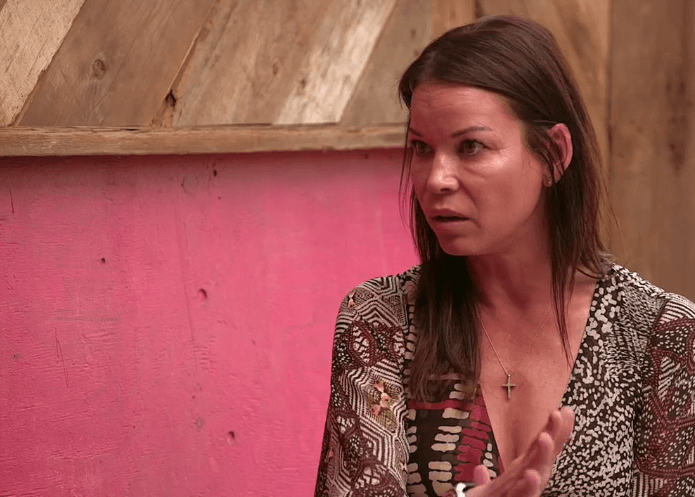 Lisa says he's drinking way too much. And his mother says the women provokes him. Lisa dead on says she fired him. Shocked and tearing up, his mom defends him again, but Lisa doesn't agree. James needs his mom's support, he should be in therapy learning how to cope and deal with his anger management. He should never talk to another woman like that. Jacqueline cannot handle James' losing his Tuesday night SUR gig and begs Lisa to give him another chance. She tells Lisa that she's James' mother figure, but Lisa snaps back that Jaqueline is his actual mother. SHE needs to be strong for HER son! She actually admits her shortcomings as a mother, due to her alcoholism, that even led James' to disrespect her.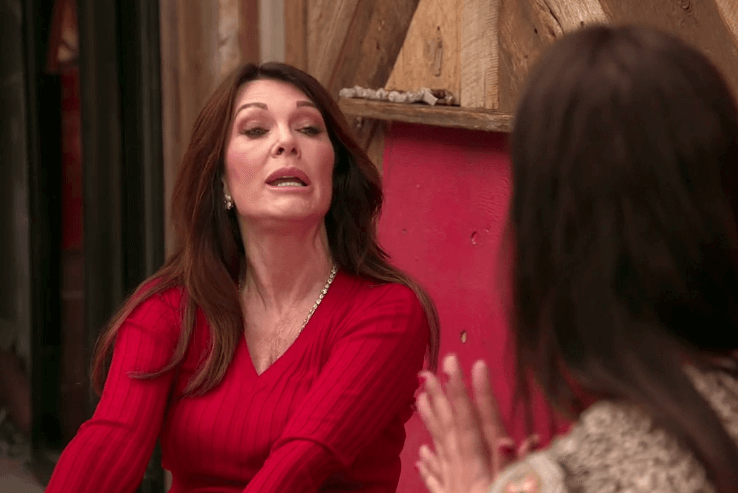 Meanwhile, Stassi is excited about turning the dirty thirty. Beau is the opposite of condescending Patrick. She's finally in a healthy relationship and grateful for her group of friends. Stassi likes her apartment and loves her dogs. Stassi believes that  she's over having her epic, birthday party meltdowns. She's all grown up, because she's an "F'ing Adult!"
The Tom's show up to Villa Rosa, as Lisa is nursing a wounded baby bird back to health. That's the story of her life with her staff members. She speaks alone to Sandoval. They both agree that they shouldn't desert James. Suddenly, the wounded bird crawls up her bust to Sandoval's delight. He equates Lisa to Snow White, as she can even cure a bird back to health by nursing it with her magical bosom. Both agree that with maybe the two of them, his mother and intense therapy, they can restore James.
Lisa does a surprise check-in with James. She asks James if he's happy at his new apartment as opposed to living with that creepy, older man Paul. James reveals that his dad is actually living with creepy Paul while he financially gets back on his feet. Lisa asks James if he's supporting his entire family. James explains that he's helping his family due to his mom's alcoholism. He moved out at eighteen and has been supporting himself ever since. Lisa claims that James' unconditional caring for his family is his most redeeming quality.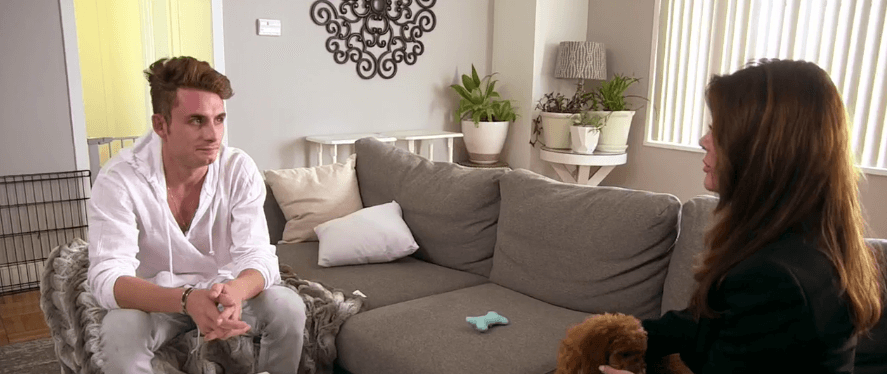 Back at the party house, Brittany reveals, to snow angel Jax, that Sandoval and Ariana questioned the validity of their engagement. Jax believes once again that Sandoval is jealous of him being number one in the group and Sandoval desperately wants to marry Ariana. Later, Jax confronts Sandoval (wearing a custom made, Grace Jones silver eagle head and ice vampire pimp ensemble).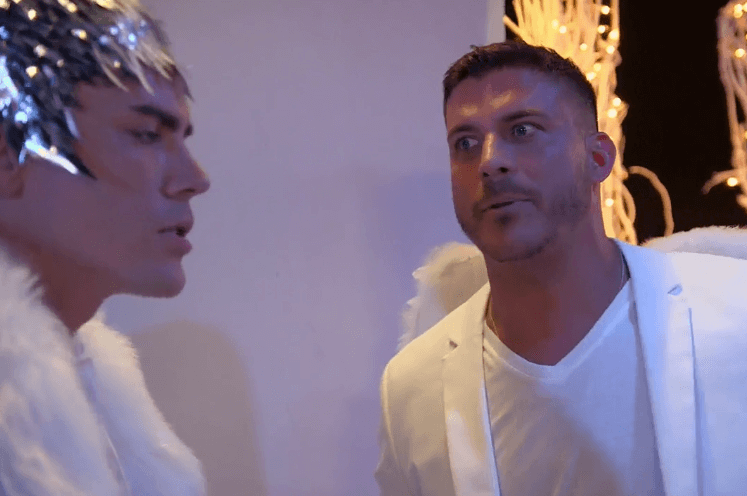 The party is now hopping with #nastariana transformed into twin, White Walker/Elsa/ Khaleesies in their own minds. Katie Maloney looks like a dirty wilding. Schwartz is an Elf on bath salts. Scheana is Single White Female Stassi. Kristen offers Raquel a non-roofie drink to be kind. Despite that, the drunk girl gang attack Raquel for defending James. Stassi identifies with Raquel as she was once in her weaker, younger twenties with four crappy boyfriends (if you include Blackmailer Frank). Beau gets sexually objectified by Stassi's mother, which is majorly gross for him and in general. At 1:49 AM, Stassi is in the bathroom, removing her makeup and texts Beau that she's tired. She worries if she's becoming Scheana with Rob.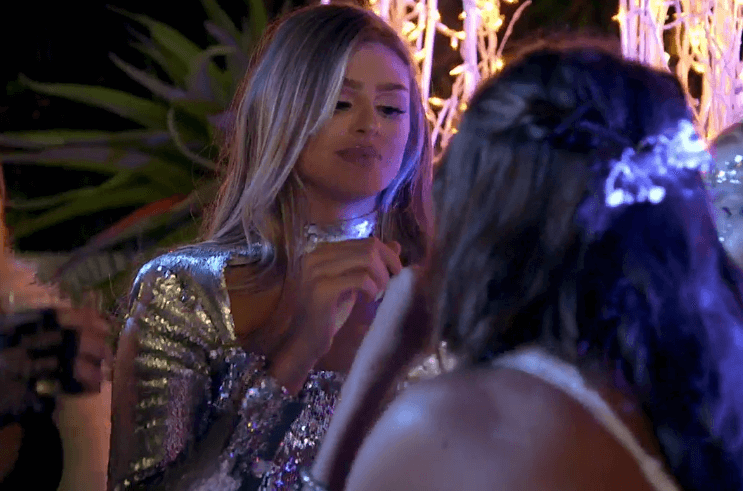 Stassi's paranoid of being abandoned again. She's about to have one of her birthday meltdowns, as Beau ignores her many texts and voicemail messages. In a fit, she leaves a voicemail message declaring he has legit been ignoring her the entire night. After one more call attempt, hysterical Stassi, smashes her phone onto the floor. Is it possible that the screen's cracks are a reflection of their relationship in the future?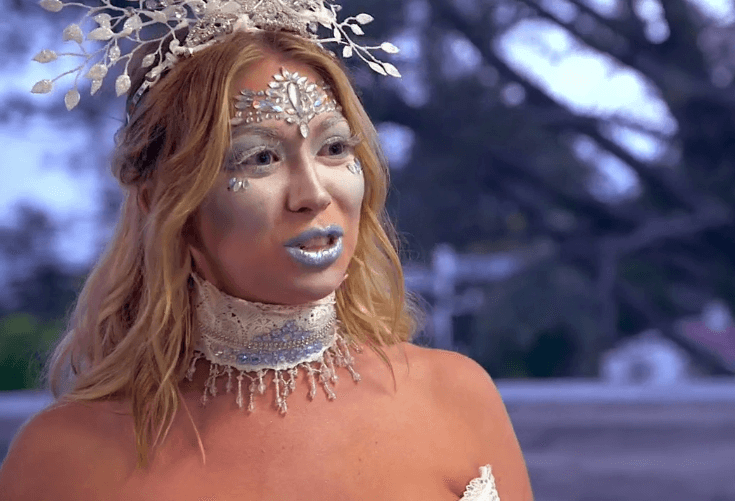 Next week on Vanderpump Rules — Stassi struggles to make amends with Beau after her birthday meltdown, while a newly sober James attempts to rekindle his friendship with Lala. 
"Like" us on Facebook  "Follow" us on Twitter and on Instagram