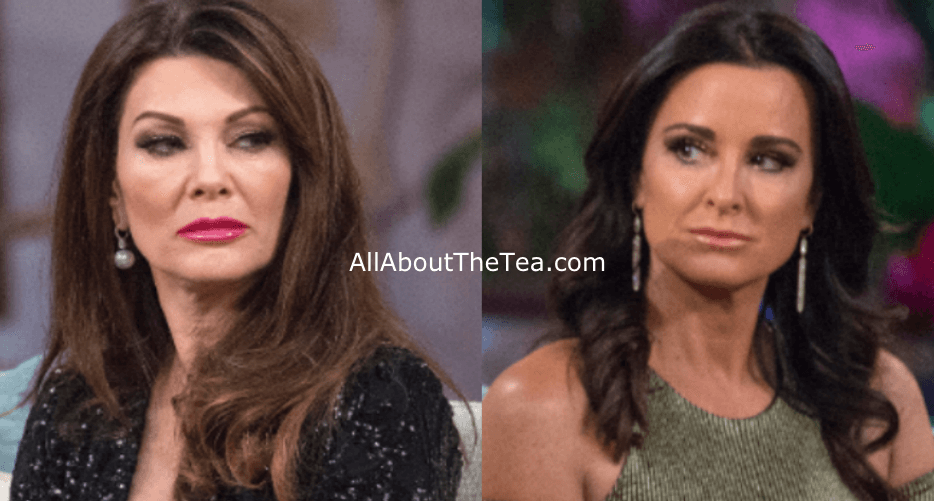 Kyle Richards has "made an effort" to fix the bad blood with The Real Housewives of Beverly Hills co-star, Lisa Vanderpump, amid their bitter friendship fallout.
Kyle, 49, recently revealed that she has reached out to the restauranteur — however, Lisa Vanderpump is not responding to her former friend.
"I have made an effort. Emails and text messages and, you know, I don't know what else to do. As far as I'm concerned, the ball is in her court … I don't want to get myself in trouble here." Kyle Richards told US Weekly.
She also addressed a rumor that suggests the Real Housewives of Beverly Hills cast "iced out" Lisa Vanderpump by ditching her annual Vanderpump Dogs Foundation gala on November 15. Kyle asserts that she wasn't invited to the charity event this year.
"The other years I was invited, I received an invitation. I know she might have said that it's a charity and you can just show up … but in the year's past, we've been invited. I received an invitation, I went, I supported Vanderpump Dogs. But two cast members were invited and the others weren't. So if you're not invited, you don't want to show up where you're not invited, where you don't think you're going to be welcome, you know?"
Kyle Richards and Vanderpump's husband got into a nasty screaming match during a party at the couple's home. 
As reported, Lisa Vanderpump has been the target of bullying and harassment from her fellow Real Housewives of Beverly Hills cast members. 
Dorit Kemsley and Lisa Vanderpump's friendship crumbled after Dorit adopted a dog from Lisa Vanderpump's rescue organization, Vanderpump Dog Foundation, and then returned it to a shelter, infuriating Vanderpump and causing a major rift. But the pup bit Dorit's son, Phoenix, forcing the mom to give it to another family, who in turn, took the dog to a shelter.
Lisa Vanderpump discussed her castmates' decision not to attend her Vanderpump Dog Foundation gala during a recent appearance on CBS's The Talk and called their actions "disappointing." Press play to watch below.
She added, "Well, basically, it's a charity gala. You expect people to buy tables and support it, but I wasn't in a great place with them," Vanderpump told The Talk. "So the fact that they didn't come was disappointing, but it hasn't been great."
The Real Housewives of Beverly Hills  is scheduled to return in early 2019.
"Like" us on Facebook  "Follow" us on Twitter and on Instagram