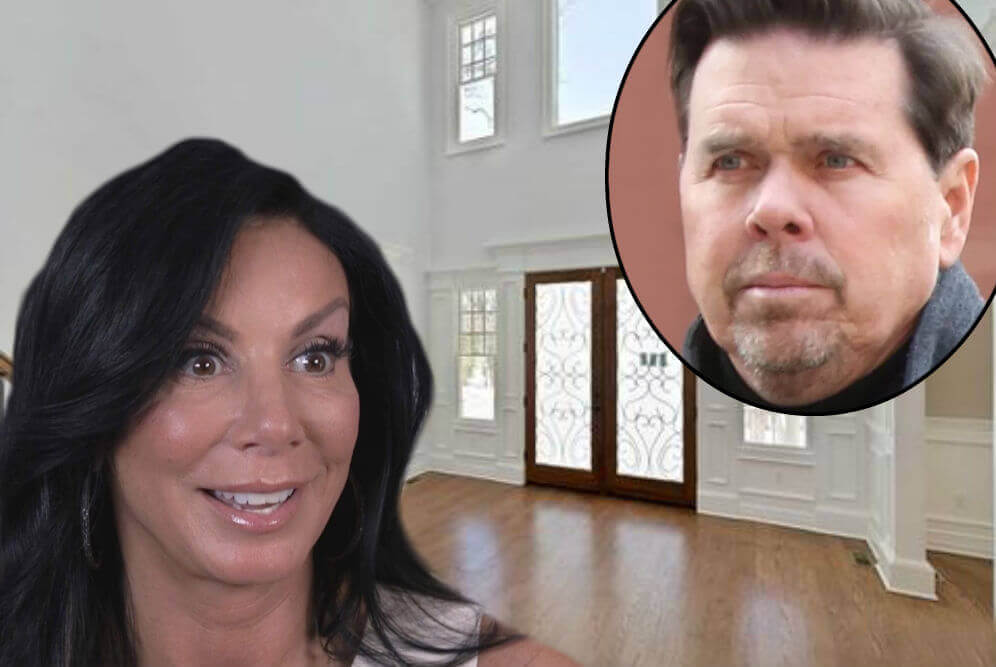 Marty Caffrey wants to sell — but his wife, controversial Real Housewives of New Jersey personality, Danielle Staub, is digging in her heels.
Danielle Staub was busted in a whopper during an October Wendy Williams show appearance, when she claimed that she and Caffrey purchased their Englewood NJ home together, in November 2017. The exposed deed confirmed Caffrey as the sole owner of the shared home — but according to a recent legal correspondence — the dubbed "prostitution whore" is hanging on tight to the luxury digs.
EXCLUSIVE: Danielle Staub's Ex Marty Caffrey Issues Cease & Desist After She Threatened To 'Destroy' Him & His Kids!
Danielle is on a mission to thwart the sale of the property, according to a legal letter penned and delivered by Caffrey's legal team. 
The legal document reveals that Caffrey allowed Danielle to stay in the home for the holidays, despite their ongoing contentious divorce. Caffrey's rep accused Danielle of cashing in on her husband's generosity, and roadblocking the sale of the property.
"My client is no longer willing to vacate the home in order for your client to throw lavish dinner parties that she clearly cannot afford," the legal letter states.
RELATED: Danielle Staub Plays Victim In Scathing Post Trashing Marty Caffrey Ahead of 'RHONJ' Wedding Episode!
The legal warning informs Danielle's lawyer of an upcoming showing of the property, adding that Caffrey "will be in the home to ensure Ms. Staub does not interfere with the process."
"In the event Mrs. Staub interferes with the showing, or any other attempts by the real estate agent to market and sell the property, Mr. Caffrey will take the appropriate action with the Court." 
Marty Caffrey spoke to AllAboutTheTEA.com exclusively about the tense situation.
"She would not vacate the home or the master bedroom and mentioned outside threats to her safety as reasons for not allowing anybody into the house." Caffrey explained to AllAboutTheTEA.com.
He continued: "The court will have to be involved now. What a waste of money and a pathetic display of anger and hate."
Caffrey contributes Danielle's recent actions to negative backlash from her on-camera diva antics and comments about his kids.
"[This is happening] all because of the way she's been portrayed on the show. I had nothing to do with it. She did it all to herself by attacking me, my kids and the cast on camera." Caffrey tells AllAboutTheTEA.com exclusively. "The negative fallout has been profound."
Caffrey and Danielle, 56, wed in May, their tropical ceremony featured on Real Housewives of New Jersey . Their doomed partnership crashed only three months later.
The Real Housewives of New Jersey airs Wednesday nights, on Bravo.
"Like" us on Facebook  "Follow" us on Twitter and on Instagram