Southern Charm
Kathryn Dennis Uses Thomas Ravenel's Sexual Assault Scandal in Custody Fight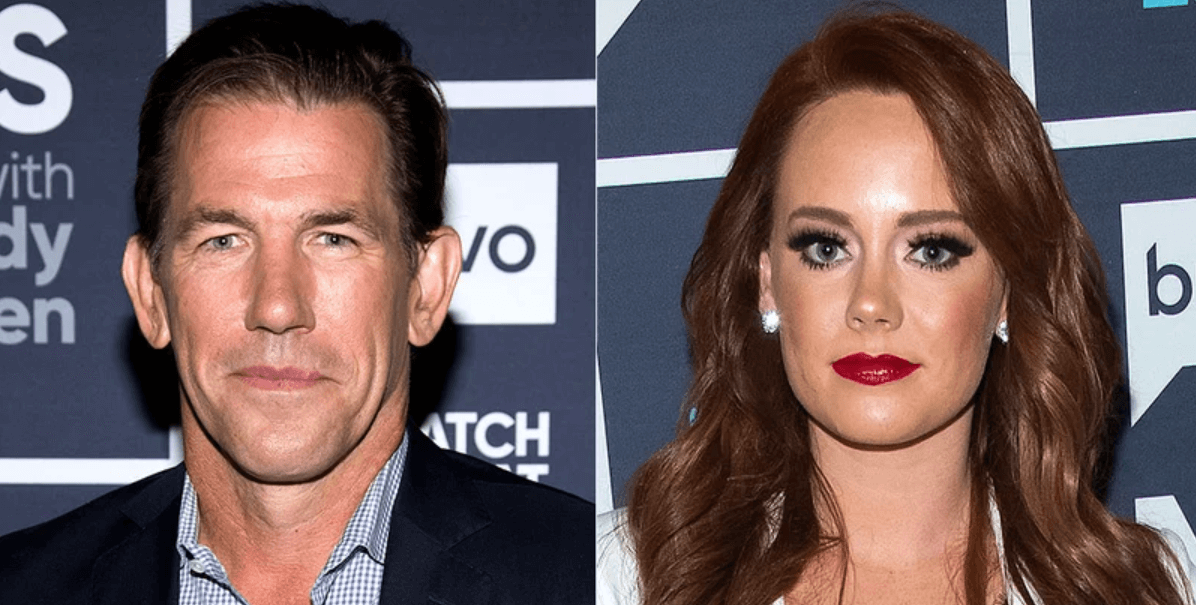 Kathryn Dennis is using sexual assault allegations made against her ex, Thomas Ravenel, as a legal maneuver to gain primary custody of their two kids. 
According to court documents, the 27-year-old Southern Charm star responded to her 56-year-old baby daddy's attempt to keep their joint custody arrangement in place.
Kathryn Dennis Attacks Bravo Production Crew In A Fit Of Rage! "She Broke A $5,000 Camera"
She argues that since the court-appointed doctor submitted his report in 2017, which ruled both Kathryn and Thomas were fit parents and recommended co-parenting, recent events alter the doctor's conclusions. Specifically referencing assault allegations made against Thomas by a woman named, Debbie Perkins. And a second claim by a former employee, Dawn Ledwell, who appeared on "Southern Charm." 
"The Plaintiff is informed and believes that" the evaluating physician "was not aware of the facts surrounding" the allegations of sexual assault levied against Ravenel, and "the reports of the Defendant's payment of $200,000" to real estate agent Ashley Perkins "for a non-disclosure agreement," the docs state.
According to court documents, Kathryn also claims that there are "other incidents of bizarre behavior arising out of [Ravenel's] intoxication due to a mixture of alcohol and prescription drugs."
The reality starlet also claims Thomas told her that he has locked the kids in their rooms at night on occasion, which she fears is a safety hazard.
RELATED: Kathryn Dennis Forcibly Kicked Out Of Son's Christening For Alleged Drug Fueled Outburst!
Kathryn says that Thomas' allegations that she somehow orchestrated a plot to have his on-again-off-again girlfriend, Ashley Jacobs, make defamatory statements about him to the press is nonsense. She argues that Jacobs has repeatedly said horrible and defamatory statements about her and should not be exposed to their kids.
She also scoffs at the idea that she is seeking primary custody of the kids so it can be a plot line on "Southern Charm."
Kathryn Dennis wants all of Thomas Ravenel's requests denied and his lawsuit over the unaired footage dismissed.
In October, Kathryn filed documents in Charleston, South Carolina, seeking to obtain primary custody of their kids.
Kathryn accused Thomas of relying "upon the use of full-time nannies" and referenced the sexual assault allegations brought against him and his recent arrest. She also alleged he "has drunk alcohol to excess, mixed with prescription drugs, that has caused him to be impaired during periods of time in which he had custody of the children."
Kathryn's full custody was stripped away in 2016 after she failed a series of drug tests and the judge determined she was a neglectful parent, ill-equipped to care for her children.
Thomas was made aware that Bravo and producers have unaired footage of his kids and ex talking about the legal battle and it was to be aired on the upcoming season.
Back in November, Thomas filed a lawsuit against Bravo and Southern Charm producers demanding a judge stop them from broadcasting unaired footage on the show.
In his suit against Bravo, the South Carolina real estate developer says the network and producers "encouraged" his ex to file for custody against him to create drama on the show. He is demanding Kathryn not be awarded primary custody despite her request.
Share your thoughts on Kathryn Dennis' latest legal filing. Sound off in the comments!
Southern Charm is currently filming for Season 6.
"Like" us on Facebook  "Follow" us on Twitter and on Instagram