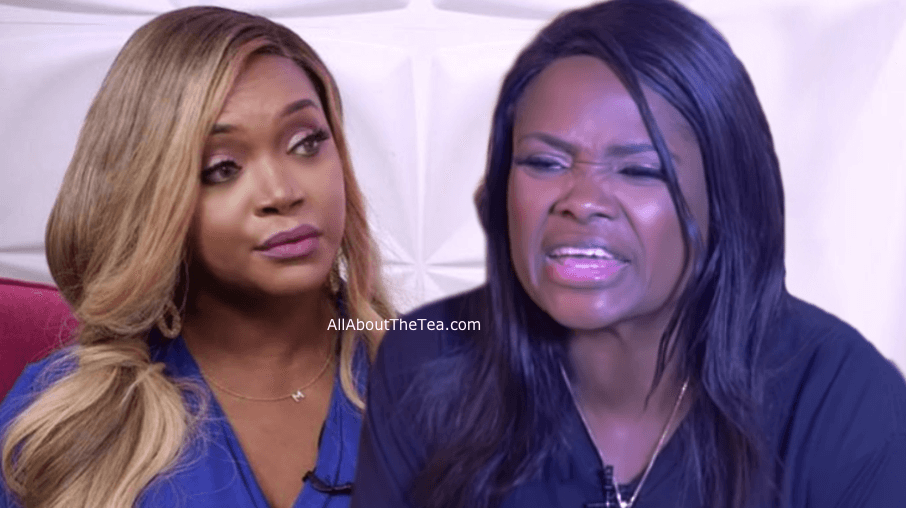 Gone Too Far!
Dr. Heavenly Kimes is best known for making vulgar jabs but she hit below the belt in a recent comment about Mariah Huq's deceased father, mother, husband and her kids. 
RELATED: Outraged Fans Launch Change Dot Org Petition to Get Quad Webb-Lunceford FIRED From 'Married To Medicine'
On Monday, the dentist responded to a fan inquiring why does she attack Mariah's mother when she gets angry.  In response Heavenly Kimes wrote, "she broke a glass! Fu$& her mother, her daddy and her kids!!"
Heavenly's vile remark about Mariah's family is just the latest attack in a long series of incidents that Mariah Huq has had to endure throughout many seasons of Married to Medicine.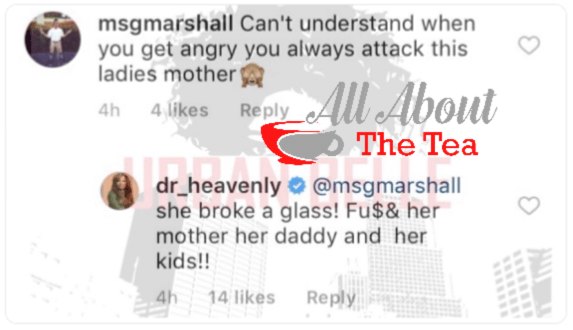 During a recent episode, the Married to Medicine cast journeyed to Antigua and a fight broke out between Mariah and Heavenly. Heavenly flew into a rage and launched a brutal boozed-fueled attack on Mariah and her mother.
"Heavenly was drunk and used Mariah asking Quad a simple question to try and fight Mariah. She has been wanting to fight Mariah since Mariah outed Damon's cheating." A source explains to AllAboutTheTea.com
Heavenly's husband, Dr. Damon Kimes also jumped into the fray and attempted to fight Mariah's husband, Dr. Aydin Huq. 
EXCLUSIVE: Quad Webb-Lunceford Cheated on Husband with Mariah Huq's Brother-In-Law & Got Her Ass Kicked!
Throughout the history of the show, Dr. Heavenly has insulted Mariah's mother unprovoked. 
During a therapy session aired in season 6, Heavenly, 50, admitted her anger towards Mariah, 40, is misguided and intended for Heavenly's estranged sister, whom she claims resembles Mariah Huq. 
Share your thoughts on Heavenly Kimes latest attack on Mariah Huq's family. Sound off in the comments below!
Tune into Married to Medicine on its NEW night and time —  Friday nights at 9:00 p.m. ET, on Bravo!
"Like" us on Facebook  "Follow" us on Twitter and on Instagram