Married To Medicine
Outraged Fans Launch Change Dot Org Petition to Get Quad Webb-Lunceford FIRED From 'Married To Medicine'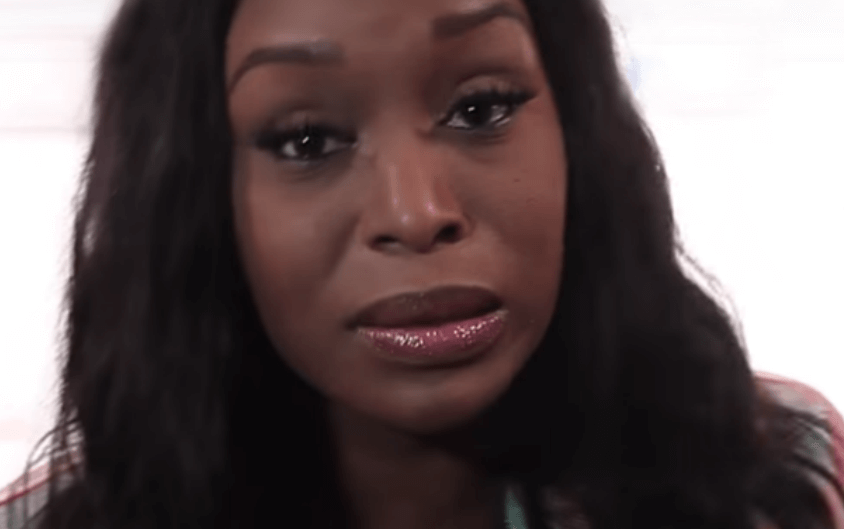 Crashed Married to Medicine couple, Dr. Gregory Lunceford and Quad Webb-Lunceford's divorce is pending — so should Quad remain on a cast minus her married-to-med cred?
Lots of fans say no way!
EXCLUSIVE: Quad Webb-Lunceford Cheated on Husband with Mariah Huq's Brother-In-Law & Got Her Ass Kicked!
The Bravo reality hit chronicles the lives of professionals operating within the Atlanta medical community. Viewers have been sounding off — calling on Bravo to show Quad the door, because of the split from her psychiatrist hubby.
Toya is ? correct. Quads storyline has run its course and she no longer fits the premise of the show @Andy ! Andy and @iluvmariah need to discuss getting some new successful marriages to fill that gap Quad no longer serves #Married2Med #M2M pic.twitter.com/jNxeIbLaKN

— #BB20 Legend (@shadyladytreez) December 5, 2018
I'm straight. I don't want another fake dating Kenya storyline and she's has no friends with the exception of hot dragon breath Heavenly. Boring ??? #M2M

— #BB20 Legend (@shadyladytreez) December 5, 2018
Actually Heavenly feels the same but she need Quad as an ally to go against Mariah, Jackie also feels the same but does not want to appear as insensitive since she also had marital issues! #Married2Med Quad shouldn't be able to pick when she will film, she needs to go!

— Shann Fox (@FoxyShann) December 4, 2018
#Quad needs to gracefully step aside. To the left, to the left Ms.Quad. We thank you for your services however dear the show is called #Married2Med for a reason. Begging to stay involved w/the couples just appears so..desperate.

— JPemberton (@JPemberton15) December 2, 2018
I agree she's not married to medicineand should leave now

— nicola lockwood (@nickylo73) December 3, 2018
AGREE with @toyabushharris all day everyday, she wasnt Being MESSY she was being THOUGHTFUL, but Ofcourse Quad always LOOKING 2 fight, its all she brings & Im guessing its Y VIEWERS R OVER her evn being on the SHOW anymore @Bravotv , needs 2 say 2 Quad & the new girl BYE

— Lisah higgins (@HigginsLisah) December 4, 2018
Facebook fans chimed in on the cast controversy — calling out the obvious issue with Quad's awkward new position.
"Well, I guess the question would be what would quad's next storyline be? We already did the dog clothes thing, she got into wit Mariah like 20 million times and we don't need sister circle. Js"
"Quad has to go!"
"She should be gone for taking the sleep number bed!!! Quad is boring and looks down her nose at everyone. Good riddance"
"She's no longer "married to medicine." It's a no brainer. Adios, muchacha!"
Quad came under fire after Dr. Gregory revealed in a radio interview that his wife had checked out of their marriage long ago — blowing her "reality" star image.
VIDEO: Dr. Gregory Lunceford Reveals Marriage to Quad Webb-Lunceford Was Fake For TV — 'No Sex For Years!' 
One concerned fan took it up a notch — launching a change.org petition (Click here to sign the petition) on Wednesday — inviting fans to join in an effort to boot Quad to Bravo's curb. 
Will fan outcry lead to "Quad the Fraud's" reality TV exit?
Married to Medicine airs Saturday nights, on Bravo.
"Like" us on Facebook  "Follow" us on Twitter and on Instagram