Exclusive
EXCLUSIVE:Kelly Dodd Furious With Media For Publishing Minor Daughter Cussing Video & Backlash From Child's School!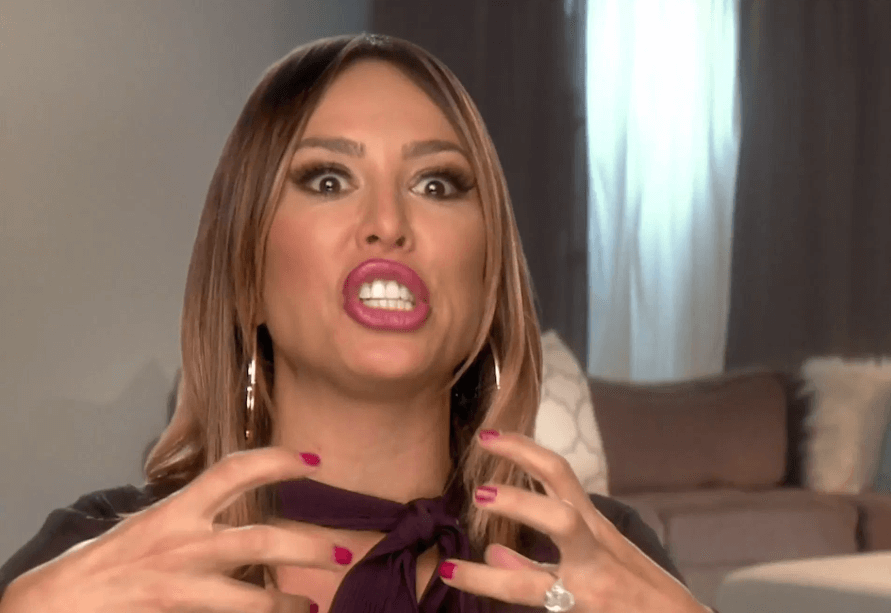 Kelly Dodd is seeing red — after inserting her minor daughter into Real Housewives of Orange County drama.    
The reality star's daughter, Jolie Dodd, 12, fired a shot at co-star, Vicki Gunvalson, after the airing of the first installment of the Season 13 reunion series. Kelly blasted the "bitch" comment on Instagram — proudly sharing the messy mother/daughter moment with her 527k followers.
According to a Bravo production source, Kelly is now allegedly infuriated that the media picked up the spectacle.
"Kelly is freaking out that media outlets are covering the video blast," claims our source. "She's screaming 'exploitation,' demanding that Bravo lean on outlets to remove the video of Jolie."
Another insider alleges that demands have been made for removal of the video from various media sites — despite Kelly Dodd exploiting her daughter on social media and on television.
As reported, Jolie's viral bitch-quip landed her in hot water with her private Catholic school, after an onlooker complained about the blatant conduct code violation.
EXCLUSIVE: Kelly Dodd's Daughter Facing Expulsion From Private School Over "Bitch" Attack on Vicki Gunvalson!
Fans know that Kelly melted down after Vicki accused her of cocaine use  and negligent parenting, during the post-season rehash. Jolie has been featured regularly during Season 13, doing charity work and weighing in on cast drama.
RELATED: Kelly Dodd's Brother Eric Meza Speaks Out Amid Niece's Vulgar Attack On Vicki Gunvalson!
What do you think — should Kelly and Michael Dodd demand exclusive "exploitation" rights over a child they chose to expose to the Housewives spotlight? 
Watch Part 2 of the Real Housewives of Orange County reunion series, Sunday night at 9 pm, ET.
"Like" us on Facebook  "Follow" us on Twitter and on Instagram