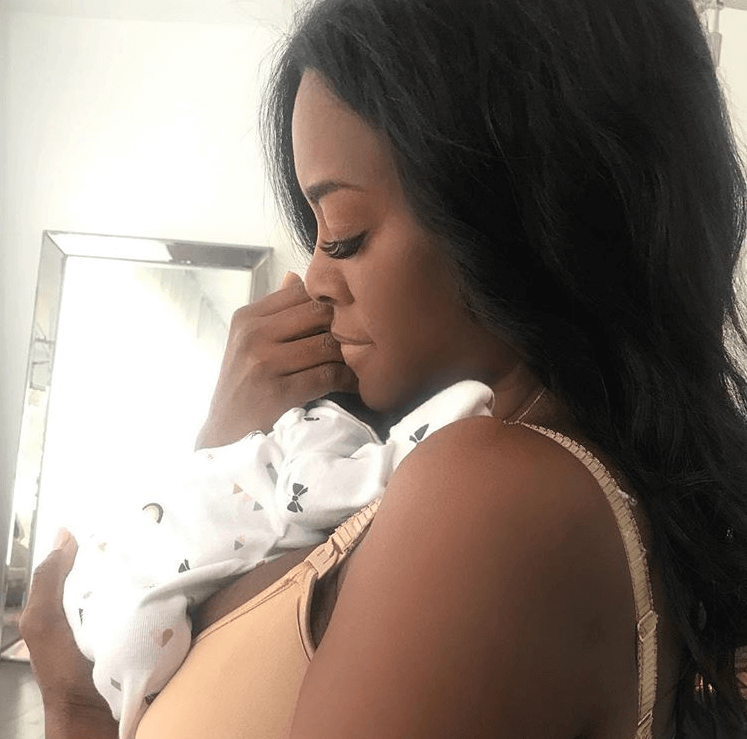 Kenya Moore Post First Photo of Brooklyn Doris Daly!
While most spent Thanksgiving cooking, giving back to the community, and even working — Kenya Moore  took to social media to post an obscure glimpse of her 'miracle baby' Brooklyn.
On Thursday, the former Real Housewives of Atlanta star shared a new snap of her holding the newborn Brooklyn, who was born premature on November 4. "Thank God for my miracle baby, my husband and my life. When you have faith in Him all things are possible. Happy Thanksgiving from the Dalys #love #family #brooklyndaly #baby #preemie #faith #God #Thankful." She wrote.
Kenya told People in early November that her daughter Brooklyn Doris Daly was named after two important people in her life.
"Brooklyn because that's where we met and fell in love, and Doris after my grandmother who passed away last year and who raised me,'" The 47-year-old stated.
As fans know, Kenya Moore  has exhibited questionable behaviors surrounding The Real Housewives of Atlanta  and her "preemie" baby.
NeNe Leakes Calls Out Kenya Moore For Posting Calculated Photo of Her Baby Right Before 'RHOA' Aired!
The former Miss USA has been sharing social media posts to coincide with airings of The Real Housewives of Atlanta episodes since Season 11 debuted — seemingly in an attempt to upstage the Bravo reality series.
Very Calculated! Kenya Moore Schedules Birth of Her Baby On 'RHOA' Season 11 Premiere!
The former Real Housewives of Atlanta  star took to Instagram on Sunday, Nov 18 to post another cryptic snap of a woman on an operating room, with Kenya Moore's husband Marc Daly standing by. "It all started with you… If I had not met my king I would not have become a mother to the most beautiful baby I have ever seen I am so thankful for you. You two are my whole world. I love you Mr. Daly—Mrs. Daly."

Kenya gave birth to daughter, Brooklyn Doris, at 9:39 a.m. ET, on Sunday, Nov. 4. The baby girl weighed 5 lbs. and 12 oz.
The 47-year-old announced her pregnancy during The Real Housewives of Atlanta Season 10 reunion in April. She later debunked rumors of a surrogate.
Since losing her lucrative million dollar Real Housewives of Atlanta salary — the IRS placed a lien on Kenya Moore's Atlanta home over a $152,678 unpaid tax bill.
The former Miss USA appeared on The Real Housewives of Atlanta for six season before getting fired at the conclusion of season 10.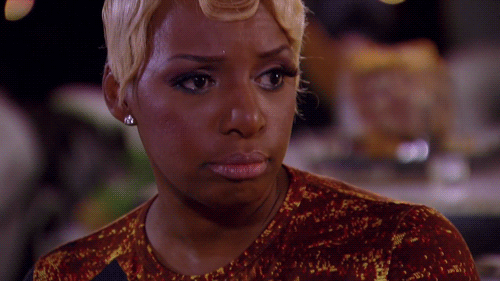 Share your thoughts on Kenya Moore's Thanksgiving attention-grab involving her newborn baby. Sound off in the comments!
"Like" us on Facebook  "Follow" us on Twitter and on Instagram