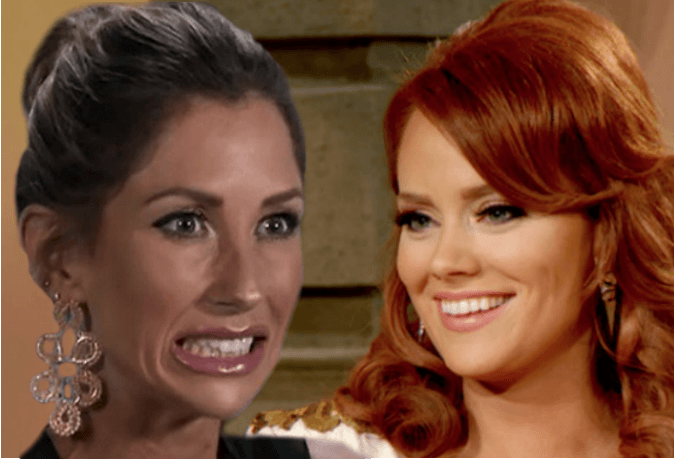 Apology…not accepted?
Southern Charm star, Kathryn Dennis, was less than impressed by Ashley Jacobs' plea for forgiveness via Instagram apology.

Fans of the Charleston based hit know that Thomas Ravenel's ex crossed the line several times with Kathryn, shading her parenting, and alienating the cast.
"Are you kidding me?" Kathryn, 27, said on Wednesday, in a video shared on co-star, Danni Baird'sInstagram Story.
"I've learned a tremendous lesson," Ashley wrote on Tuesday, to which Kathryn snarked: "This lesson? That's a tremendous word for you!"
"Yours truly. Yours truly? She's writing this to nobody! Are you kidding me?" Kathryn added.
Press play to watch Kathryn's hilarious reaction below!
Ashley wrote that "she beats herself up a lot" over her behavior, despite the fact that she reiterated her position during the mid-season reunion taping.
"I made a lot of mistakes, and there are things that I just shouldn't have said," Ashley said. "I just should have kept my mouth shut. It was not my place. And I think the hardest thing is going to bed every night and thinking how different things would be in my life right now had I just shut my mouth."
As reported, a local source claimed that Ashley was seeking redemption, to score a spot on the next season of Southern Charm — her apology letter one hopeful step back into the Bravo spotlight.

Kathryn Dennis evidently isn't buying what Ashley's trying to sell. Ashley's days in Charleston are winding down — what do you think her next spin will be?
Southern Charm is currently on hiatus.
"Like" us on Facebook  "Follow" us on Twitter and on Instagram