'RHOP' RECAP: Wendy Osefo's Family's VooDoo Past Exposed As Her Jealously For Nneka Ihim Kicks Off!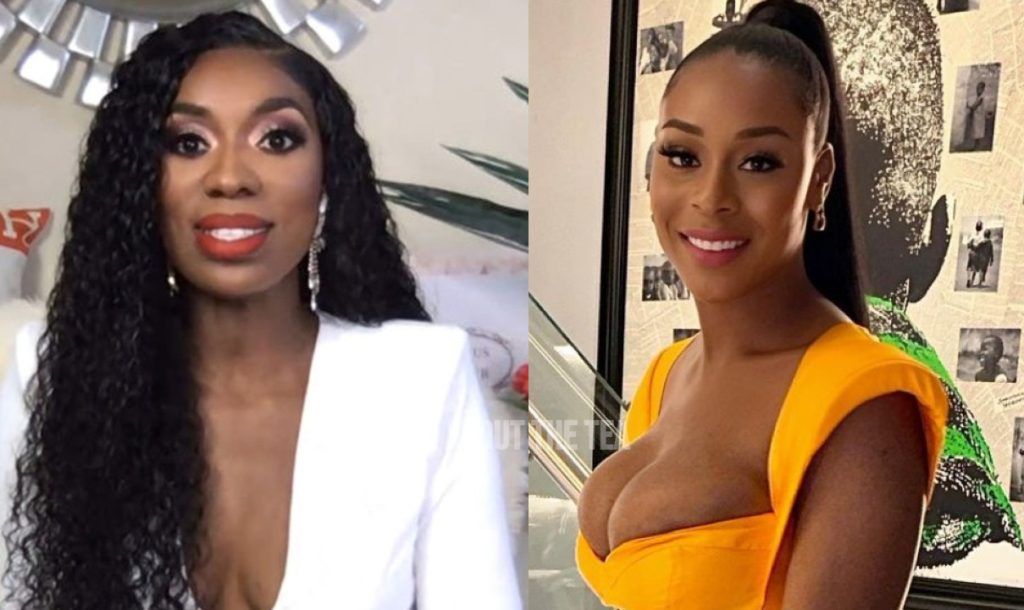 'RHOP' RECAP: Wendy Osefo's Family's VooDoo Past Exposed As Her Jealously For Nneka Ihim Kicks Off!
Welcome back to another episode of The Real Housewives of Potomac. It's a beautiful day and we see Ashley Darby soon to be ex-Darby, meeting up with Mama Sheila to shop for her housewarming party. Ashely wants a ton of flowers and wants to ensure her sanctuary has the positive energy she's looking for. Unfortunately, Mama Sheila can't make it to Ashley's event, but Uncle Lump along with the some of the ladies are coming through. Ashley also tells Mama Sheila about her new friend Nneka Ihim, and gloats about surrounding herself with intelligent women. Ashley tells Mama Sheila about Nneka being Igbo, and surprise Nneka knows of Wendy Osefo from a prior event.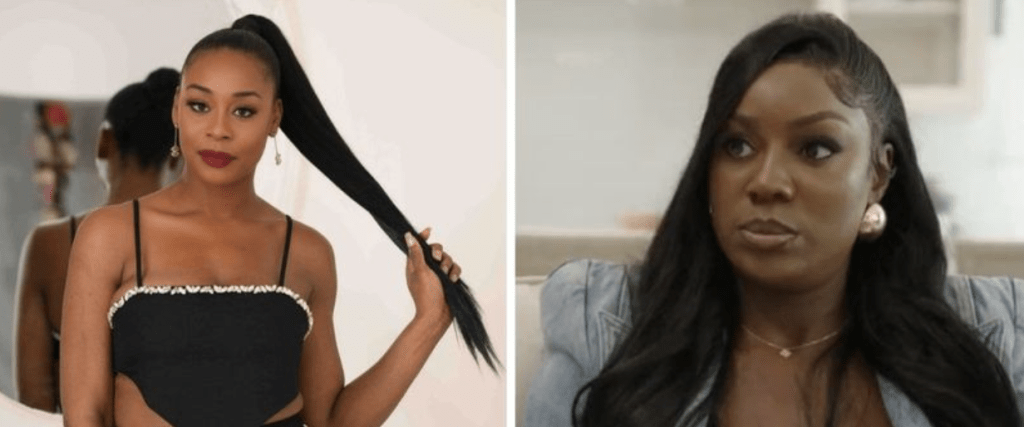 As they continue to browse, Sheila jokes with Ashley about inviting Michael Darby to the housewarming party and soon Ashley begins telling half-truths about what's delaying their divorce. Ashley says she doesn't want to rock the "co-parenting boat", but we all know Ashley's afraid of being financially independent.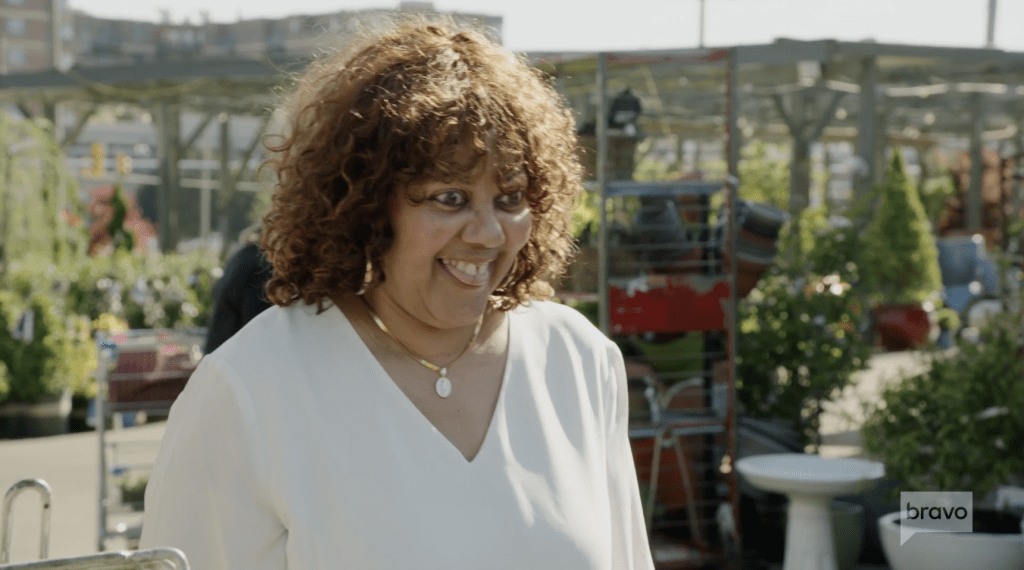 Mama Shelia was shocked at Michael's appearance in the Bahamas, and Ashley ensures Mama Shelia that Micheal didn't try anything and was the perfect gentlemen. Mama Shelia checks in with Ashley about Michael's lawsuit towards Candiace Dillard-Basset and although Ashley doesn't know anything; Ashley maintains that Candiace shouldn't talk so recklessly. Since Micheal's isn't offering any information, Ashley isn't going to press him. Mama Sheila suggest Ashley invite Candiace to the housewarming party, but there's not enough pottery in the world to keep them kosher.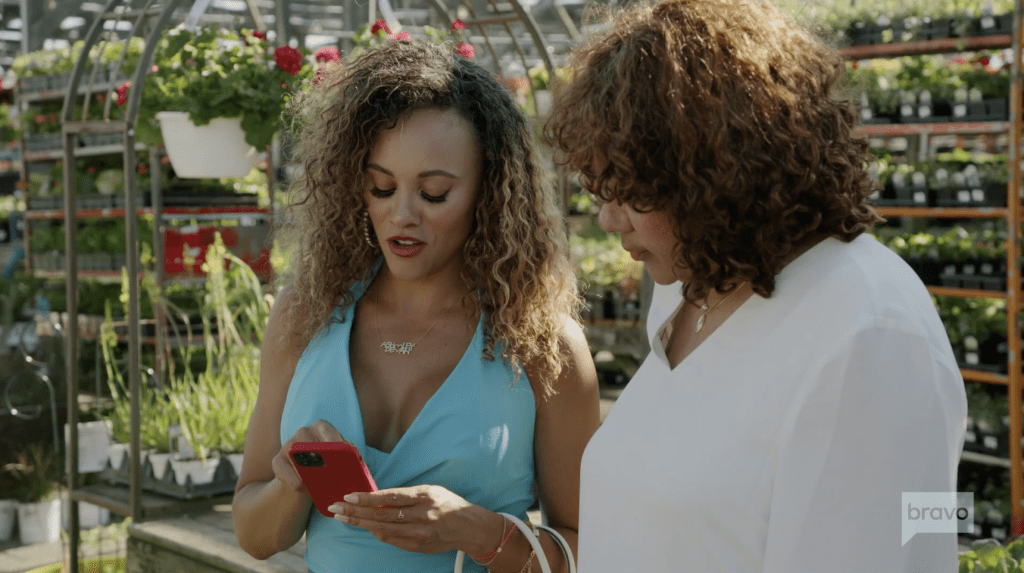 Later, Mia Thornton meets up with Karen Huger in DC to catch up. Mia goes in for a hug but instead Karen redirects Mia to a firm handshake. Mia thanks Karen for coming and in her confessional, Karen informs us that Mia has had a come to Jesus moment; and decided to make things right. Karen's upset that Mia lied and betrayed her, and we get a flashback of the drama that occurred last year. Karen lets Mia know that she had her back and what Mia did felt like being backstabbed. Mia claims her comment wasn't a lie because someone told her, but Karen had to teach Mia a little something about "Girl Code." As a married woman, Karen thought Mia would have a better understanding of the sanity of her institution; however, Karen's hopeful the two can move on.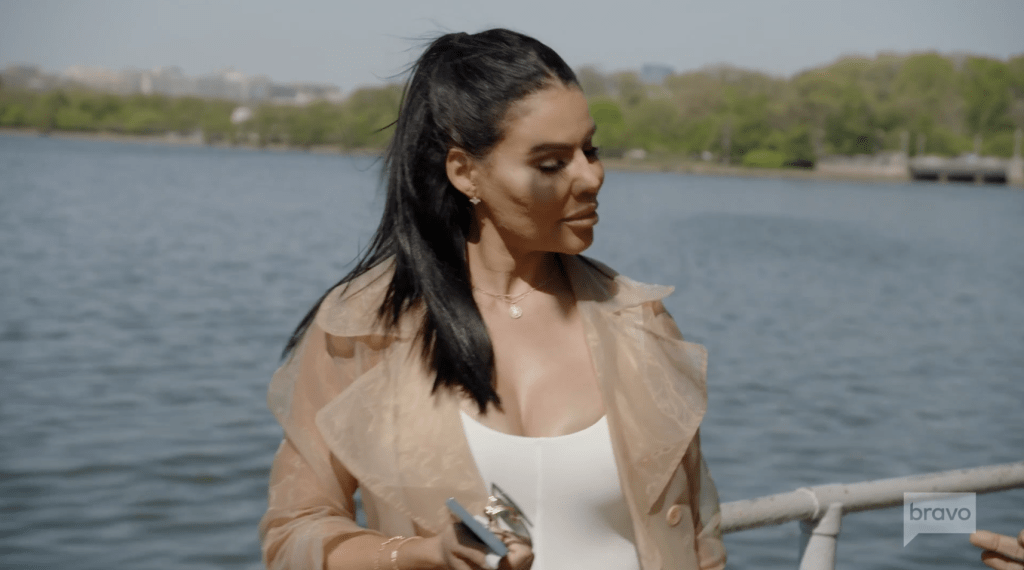 Karen suggest the two work on maintaining their boundaries, while changing topics and asking about Gordon Thornton. Mia replies that their both going through it and Karen wants Mia to clarify whether embezzlement was an option. Gizelle Bryant questioned whether Gordon was running his business the right way and even Mia had to admit she wondered the same thing. Mia's on a new journey to stop drinking and although she still dabbles in the wine; Mia blames her actions in Miami on the mood altering substance.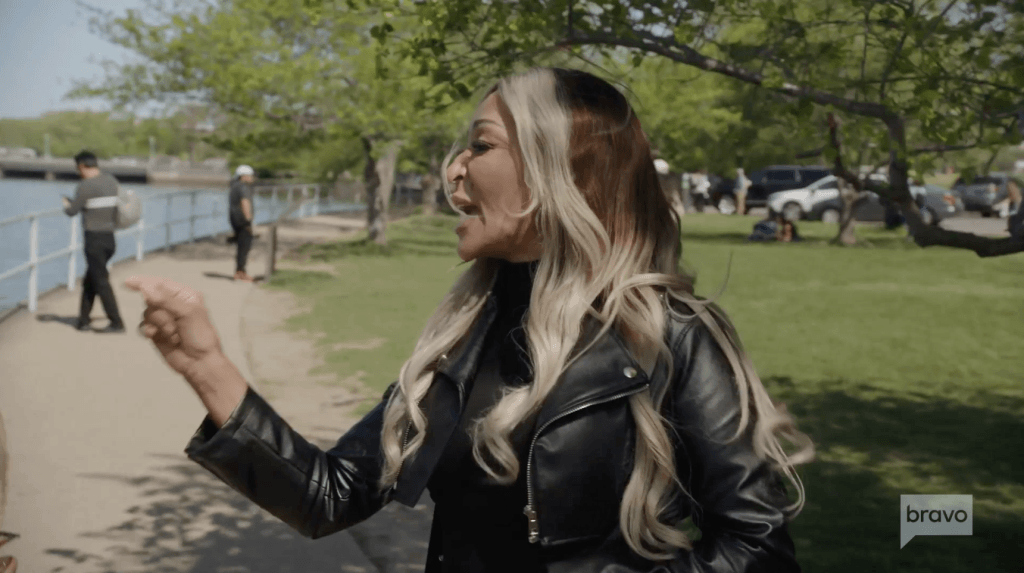 Mia admits she was on medication and shouldn't have been drinking and Karen gives Mia props for admitting her truth. Karen suggest Mia gets together with Wendy to talk things out and wishes the other women would follow suit.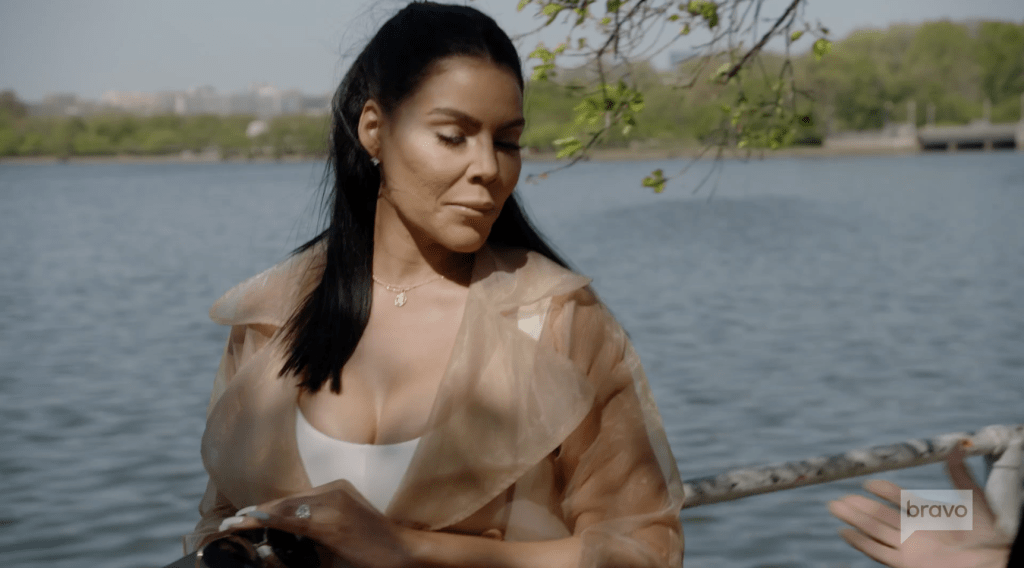 Mia and Karen shake on their make-up session but in Karen's confessional, she reveals she's not ready to forgive Mia just yet.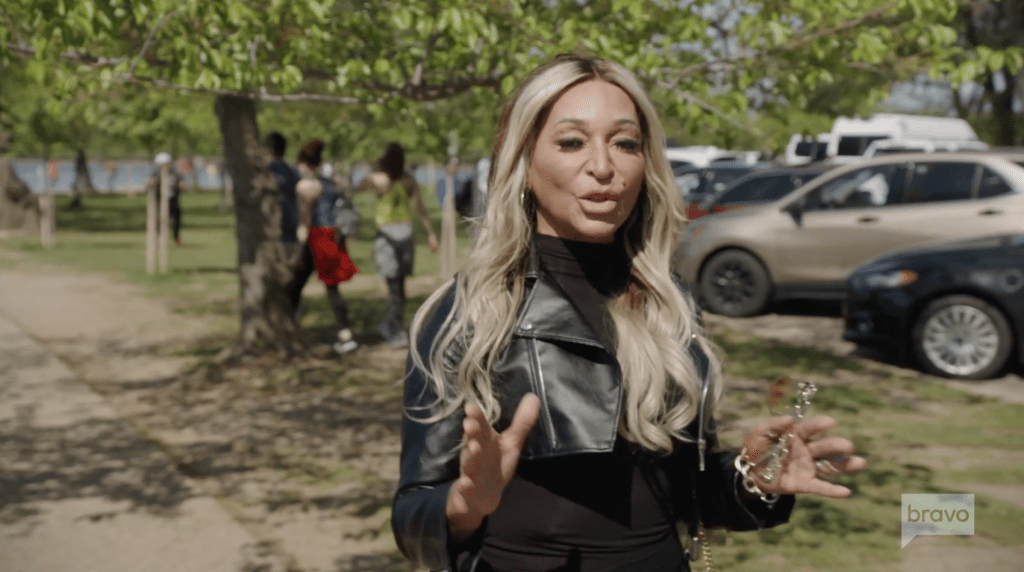 Later, Candiace is home going through fan mail before being interrupted by her manager, Nye. Candiace shows around her new office and there seems to be a lot more work that needs to get done. After being seated, Nye breaks out his computer to go over the tour. Candiace is getting ready to wrap up her tour and is brainstorming on her next move. As Candiace ventures into new venues, Nye wonders if Candiace should introduce a new opener as Candiace's special guest. Nye suggest Drew Sidora, but Candiace wants another option instead. Candiace is hesitant because she doesn't see the value of working with Drew anymore and feels she's enough to fill the seats. Candiace is tired and although everything hurts, continues smiling through the pain.
At the Dixon's, Robyn's bagging up her multivitamins as Juan meets her in the kitchen. Before running errands, Robyn updates Juan on her meeting with Gizelle, Ashley, and Charrisse Jackson-Jordon. After providing the details of her failed intervention, Juan wonders if the girls know of their prior conversations. Robyn continues saying this situation isn't new to her as Juan  exclaims "I don't care!" Robyn explains that Gizelle wants Robyn to care about how Juan is making her look and soon Juan pretends to want Robyn to get upset. 
Juan tells Robyn that Gizelle is different than Robyn and every couples handles their issues in different ways. With that conversation over, Robyn checks in on Juan and his search for new employment. Juan isn't rushing the process but feels it's unfortunate that there's an impending lawsuit hovering over them. Robyn continues standing by Juan's innocents as Juan proclaims his love for his boys, but not Robyn. Juan rationalizes his actions by saying he puts himself above everyone else and leaves the conversation at that. The next day, we're introduced the lovely Nneka Ihim and her husband Iyke as they tour their new house.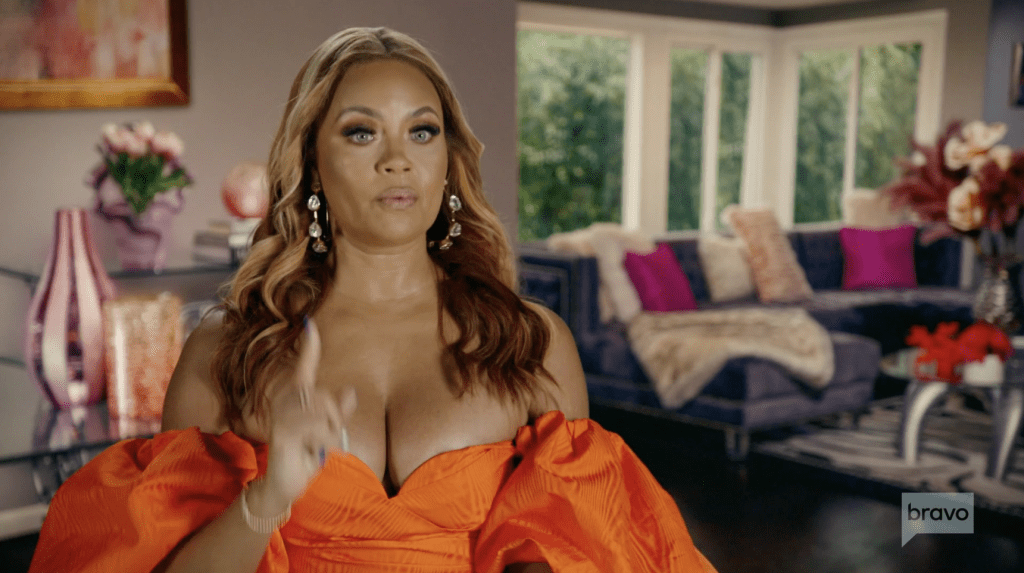 Accompanied by their dog, the couple convenes with their contractor, offering a window into Nneka's world. The contractor details the necessary renovations, while Nneka shares insights into her life, including the influence of her generational wealth on the house closing process and the oversight of not listing her numerous other properties. She also opens up about her marriage to a physician and their joint aspirations of starting a family. Furthermore, Nneka discusses her dedicated regimen of supplements aimed at aiding conception.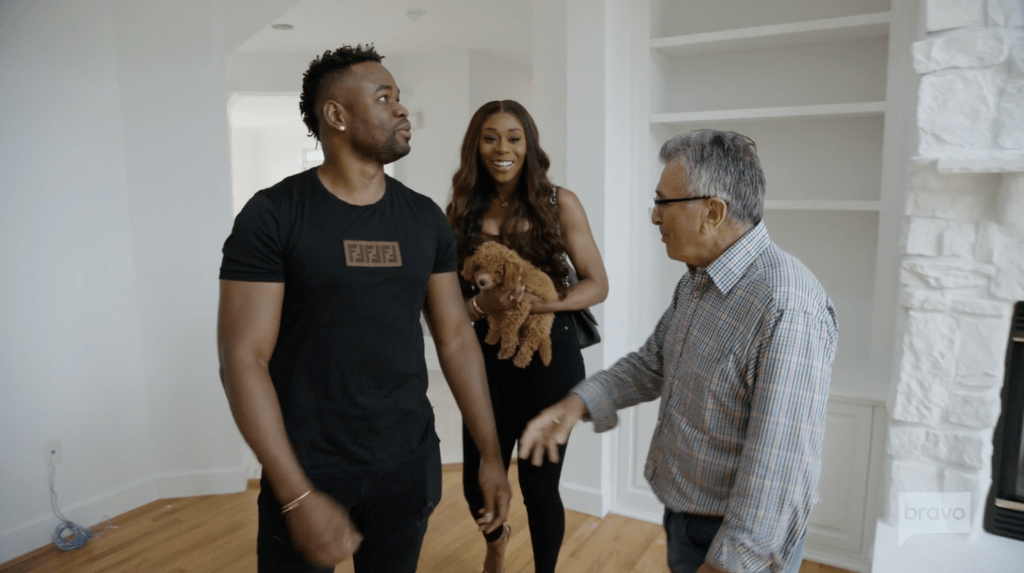 Meanwhile, Wendy's meeting up with her producer Marsha, to check out studio space for her upcoming talk show. Wendy wants to provide commentary, along with a little bit of politics, with some hood mixed in there. Marsha tells Wendy all about the space as Wendy tells us her vision for this new project. The space gives Wendy the freedom to do what she wants and Wendy trusts Marsha, since she's known her since she was nineteen-years-old. Marsha wants to go over the PA, but Wendy doesn't know what a Production Assistant is. Wendy can't provide Marsha a budget but can affirm that they are already over budget. As a lawnmower runs outside, Wendy questions if the room is soundproof as they move on to possible names for the show. Wendy throws out "Zen Wen" but immediately changes her mind when Marsha's face turns up. Looks like Wendy needs to work on that name, but good luck chile!
Later, Karen meets up with Ashley, Mia, and Gizelle to workout. Karen continues giving Mia the cold-handshake and even Ashley wonders what that's about. Mia hugs Ashley and is the first to be introduced to Ashley's new set called "Demi & Diamond." Ashley's happy with her decision and she does look good! As the instructor sets up the ladies, Gizelle shows up right in time to see legs in the air.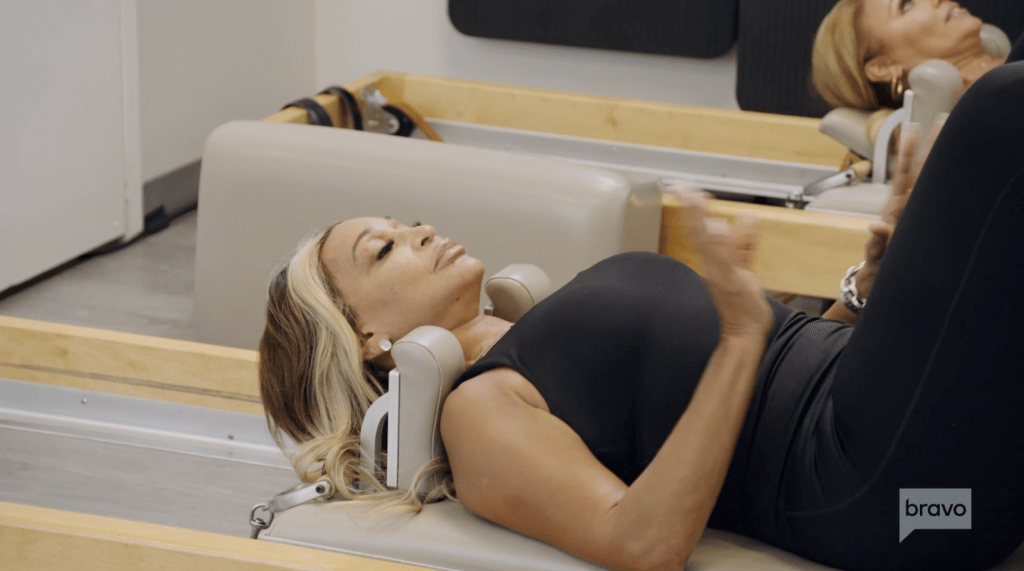 Karen wants the girls to stay in shape and contributes her change in fitness to her upcoming 60th birthday. Karen explains how stressful it was to take those test and that she learned she has five-percent calcium built up in her arteries. Gizelle's confused but offers Karen support nonetheless as they begin stretching. Pilates is definitely working as Mia begins losing her breath and Gizelle bust it wide open. Once finished and Mia runs to the bathroom, Gizelle checks in on Karen's relationship with Mia.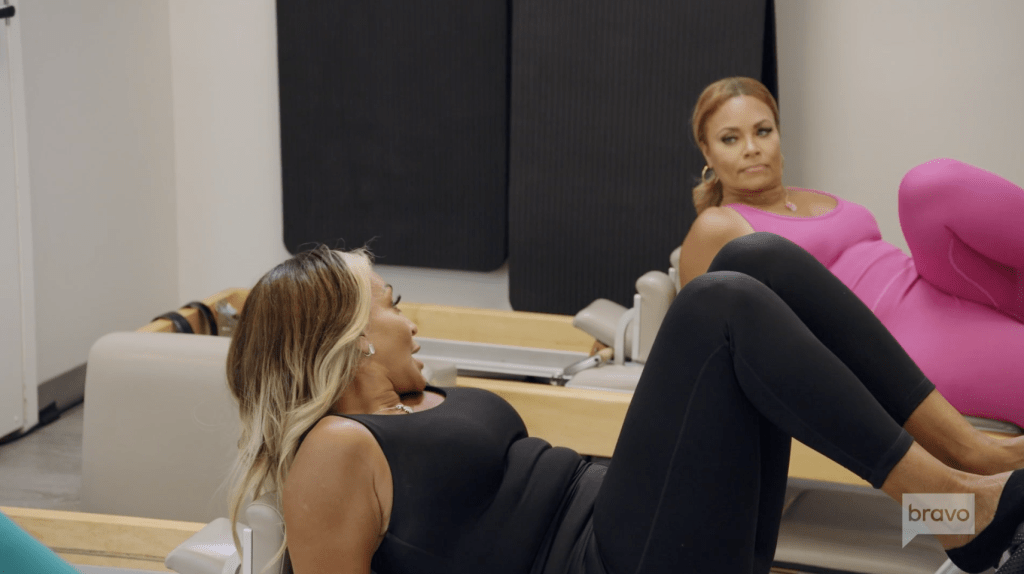 Karen fills Ashley and Gizelle in on her conversation with Mia as Mia rejoins the group. Gizelle then tells Karen and Mia about Robyn's intervention and how upset Robyn is at the world attacking her "union." Gizelle boldly asks Karen if she's going to apologize to Robyn and Karen replies "For what though?" Gizelle believes Karen should apologize for the "Georgetown" rumor and Karen admits she didn't have a picture but believed there to be truth to her story. Karen thinks Robyn owes her an apology and vice versa, while suggesting Gizelle facilitate a meeting. Then, Karen switches over to Ashley and this delayed divorce. Ashley confirms she is still married and doesn't have information on Michael suing Candiace. Karen asks how the group feels about Candiace and Gizelle pretends to not know Candiace.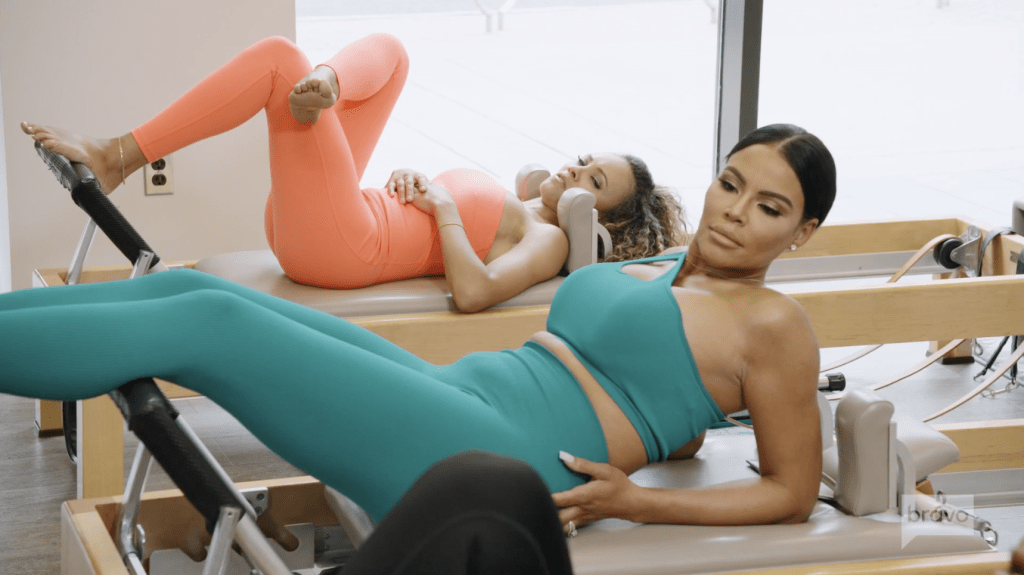 Ashley is still off with Candiace due to Candiace telling Ashley never to speak to her again. Last year at the reunion Ashley and Candiace were arguing about something and after Ashley texted Candiace the supposed truth; Candiace replied basically saying Ashley is low down and will do anything for entertainment. Mia questions if Candiace is coming to the housewarming party and Ashley confirms she did not invite Candiace. However, four days ago Karen already spilled the tea about Ashley's party and that's when Candiace realized she wasn't invited. Karen tells the girls that Candiace will be out of town anyway as Ashley tells the girls about Nneka. 
The girls can't wait to meet her as Mia questions if Ashley will have a special date or not. No takers for Ashley but Mia turns to Gizelle to get the scoop on her dating life, but Karen takes the bait instead. Karen tells it all about Jason being sixteen years younger than Gizelle and although Mia wouldn't know what to do with that young thang; Gizelle knows exactly what to do with him. Karen laughs at Gizelle but also shades her by mentioning that Gizelle was graduating high school when Jason was in pampers. Yikes! It's the day of Ashely's housewarming party and she looks beautiful as the event planner ensures everything's in place. Things continue getting set up as Ashley gets dressed and we see Uncle Lump checking out the menu. Ashley's excited to start this new chapter of her life with her closest family and friends; especially since she's going through a divorce.
Gizelle arrives first and immediately gets into Ashley's hour rule regarding popping up on Ashely. Uncle Lump asks about the Bahamas and of course Gizelle chimes in, unintentionally telling Uncle Lump that Michael was in the Bahamas too. Uncle Lump doesn't understand Ashley's perspective but will stay in his lane to avoid issues. Karen shows up next looking beautiful in lavender as more guest begin arriving. Mia's happy to see Ashley's cute house and joins Karen and Gizelle outside. Charrisse arrives and with a champagne flute in hand, waltzes over to the group. Karen gives Charrisse a stale greeting before Ashley takes the group on a tour.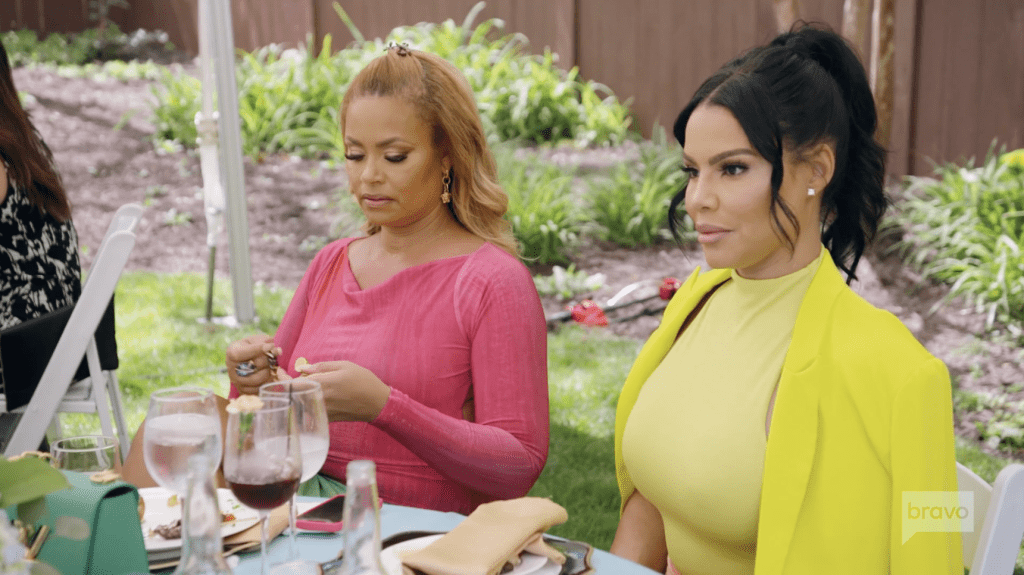 Ashley explains her choice in color and décor and the ladies seem happy for Ashley's new beginning. Wendy finally graces our presence and hugs Karen as Gizelle noticeably scoots out her way. Wendy continues in stride as she greets Charrisse and Mia with no problem.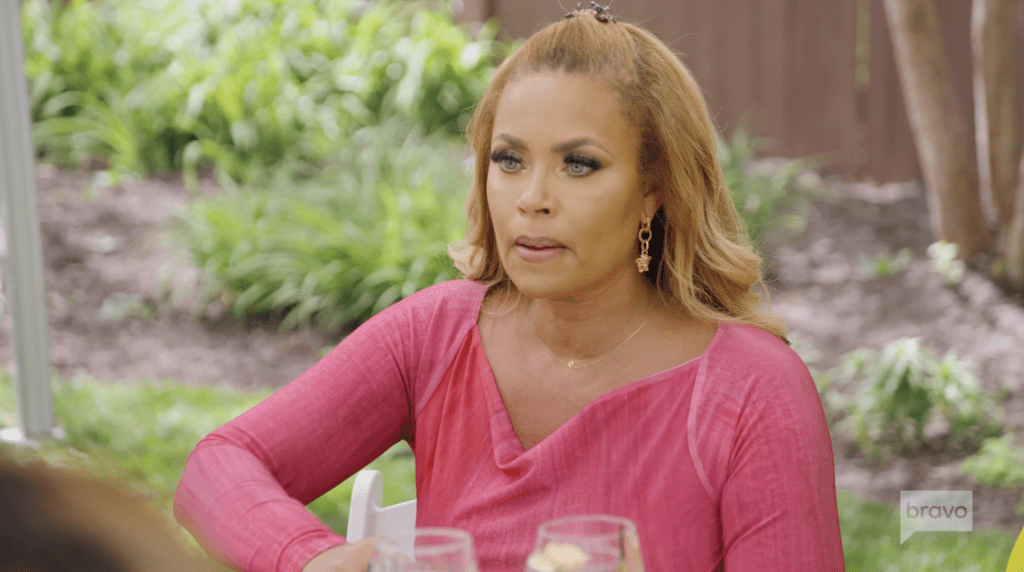 Ashley finishes up the tour and the ladies give Ashley her props as they head outside to eat. Meanwhile, Deborah shows up and Wendy is visibly annoyed. The food looks amazing as Robyn shows up to an awkward crowd. Robyn says she's ready for whatever but clearly she's waiting for the other ladies to air her out. Nneka arrives with a gift in hand and is introduced to Charrisse first before greeting the rest of the ladies. 
The ladies stand up to hug Nneka and in her confessional, Wendy admits to seeing Nneka before but claims she can't remember where. Ashely tells Wendy that she and Nneka have a lot in common and the two are off to a great start by teaching us how to correctly pronounce Nneka's name. Nneka explains she just moved to Potomac and is a newly wed before Ashley asks Wendy to step away for a second. Once inside, Wendy tells Ashely she's proud of her and the home she built for her children.
Outside, Nneka is telling the girls that she's trying to get pregnant as Wendy tells Ashley she holds a special place in Wendy's heart. However, Wendy lets it be known that sometimes she has questions about Ashley's actions, including inviting Deborah to this event.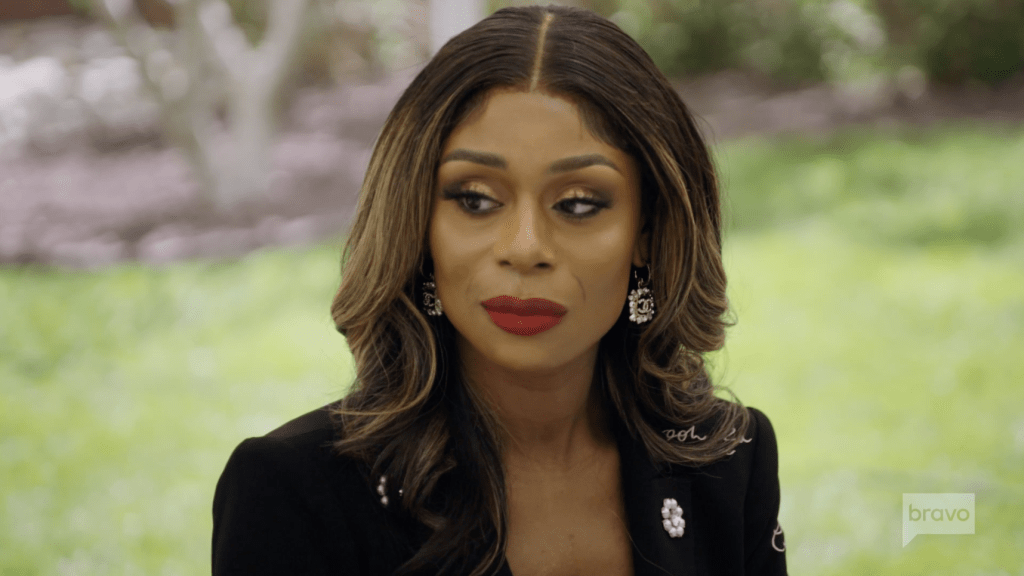 Wendy wants to ensure their friendship remains intact but wants to be sure that Ashley won't betray her, again. Ashely understands Wendy's hesitancy but admits that they need to spend more time together and learn to let their guards down. To show her allegiance to Wendy, Ashley takes this chance to drop a bomb about her new friend Nneka. Apparently, Ashley spoke with Nneka about how "esteemed," Dr. Wendy is and Nneka questioned whether Wendy is a medical doctor or not. Wendy is noticeably shook and perturbed by a very valid inquiry from Nneka, and proclaims Nneka will address her as Dr. Wendy.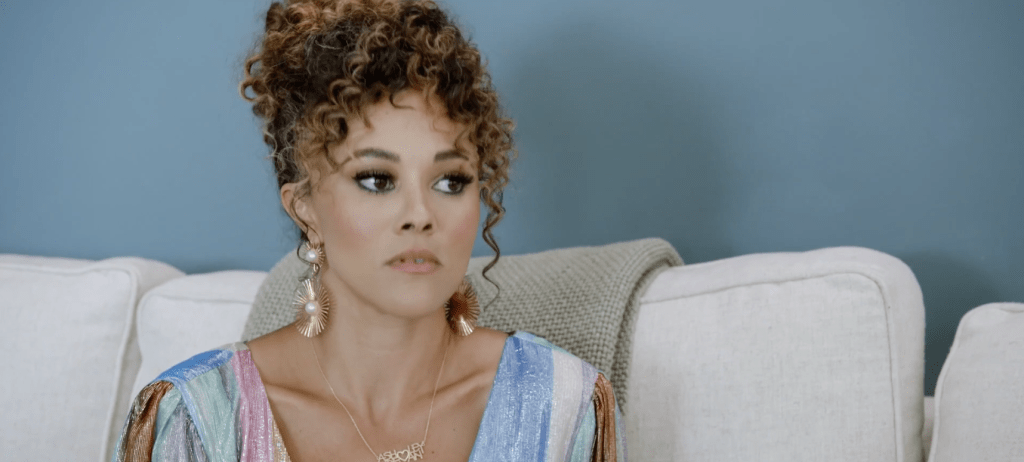 Ashley then brings up another aspect of her and Nneka's conversation. Ashley reveals All About The Tea's exclusive expose on Wendy's in-law's shunning her over an Osu generational curse.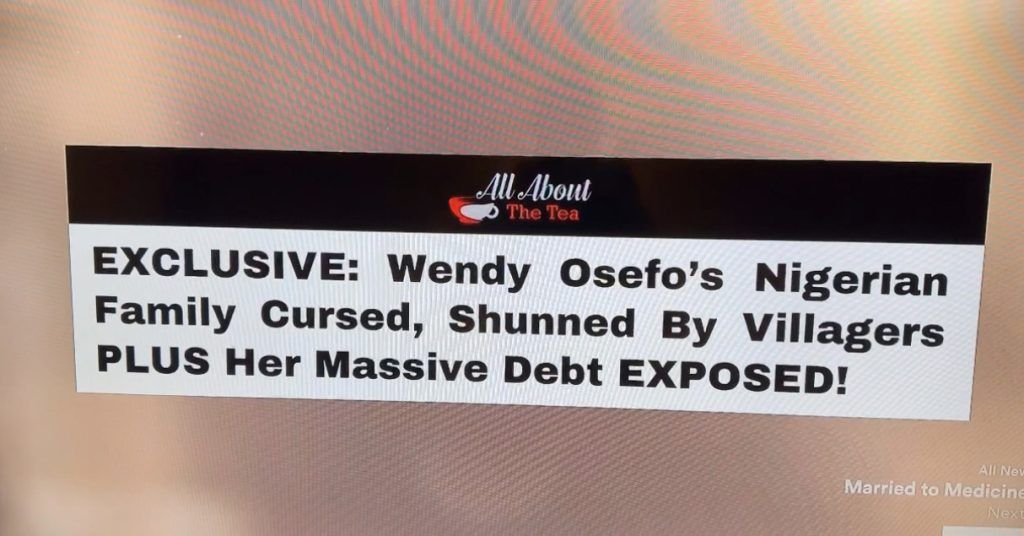 Nneka explains to Ashley that generations ago, a group of villagers were offered up to a local king and the families that gave up their children are considered "Osu," essentially cursed. Nneka further elaborates that while the practice has been abolished, the lingering memory continues to influence public perception, leading many to distance themselves from being associated with "Osu" people.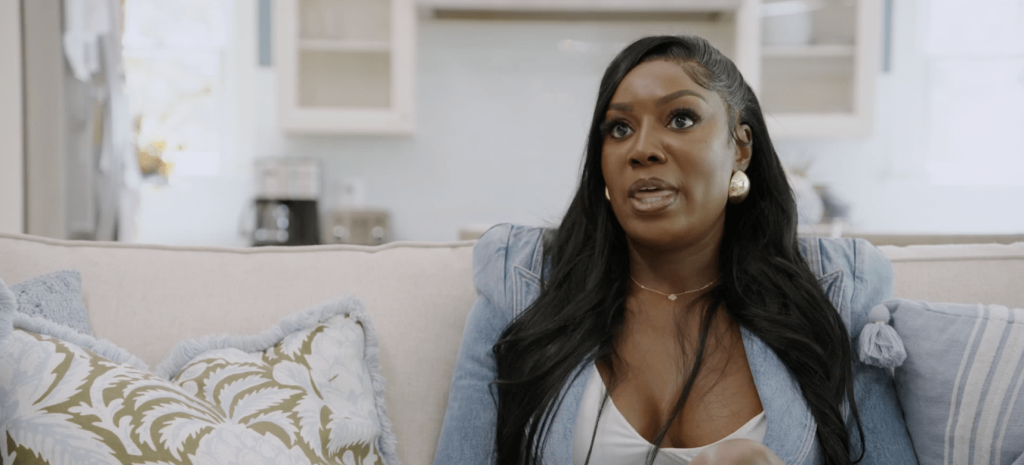 Ashley basically tells Wendy that Nneka said the Osu's are cursed and in her confessional, Ashley remembers the conversation differently. Wendy is visibly embarrassed, she delivers a very rehearsed response and dismisses the accusation as "blog rumor," while denying that her family is cursed. Wendy is clearly struggling with Nneka's arrival. Evidently flustered, Wendy seems poised to approach the situation with a strategy that emphasizes a Nigerian versus Nigerian narrative, signaling potential conflicts or competitive interactions ahead. Be sure to come back next week for a new episode of The Real Housewives of Potomac. 
Stay Connected With All About The Tea: Twitter Ι Instagram Ι YouTube Ι Facebook Ι Send Us Tips
LeAndra Williams is a content contributor at All About The Tea. She's a social worker and (super) mom by day, and a reality T.V. junkie by night.