EXCLUSIVE: Wendy Osefo's Nigerian Family Cursed, Shunned By Villagers PLUS Her Massive Debt EXPOSED!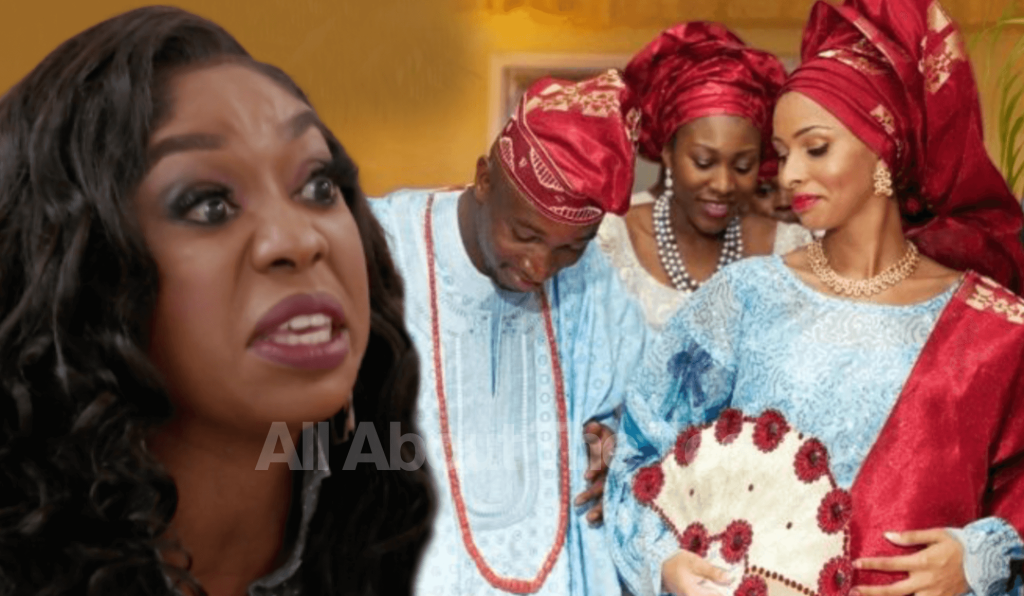 Wendy Osefo loves to sing her academic praises on the Real Housewives of Potomac — but the Bravo freshman can't say the same about her relationship with her in-laws.
Wendy Osefo explained in an episode earlier this season that she and her husband were estranged from his family, revealing that Eddie's mom did not attend the couple's wedding and has yet to meet her grandchildren.
An in-law of Wendy Osefo reached out to AllAboutTheTea.com — giving insight into the beef between the couple and Eddie's estranged parents.
"Wendy's family is the Western equivalent of the 'wrong side of the tracks,' the insider shared with AllAboutTheTea.com. "Her family and their ancestors have had bad reputations because of evils stemming from past generations. They are 'osu,' essentially cursed."
"Osu families are avoided by non osu people," the source added.
 "Traditionally, when a couple decides to get married, both sides must trace back their lineage to ensure that they are from good stock, and not osu-cursed," explained the family insider. "Proceeding with a marriage despite the discovery of osu lineage is not merely marrying down, but effectively destroying your family, their reputation, and limiting the social mobility of any future children." 
"The family is forever scandalized," the tipster added. 
Wendy Osefo shared that her mother was a Nigerian chieftain on RHOP — but our source alleged that the woman's tribal status was nothing to brag about.    
"Wendy's mom is a chieftain, but that doesn't matter if you're a chieftain from an outcasted group. Wendy's caste is an outcasted Nigerian ethnic group — the lowest caste" the source noted. "People from higher castes are forbidden from marrying or eloping into that caste. Their future children would be shunned."
The insider went on to claim that Wendy's prestigious career credits and luxury lifestyle featured on Real Housewives of Potomac are teetering on mounds of debt. 
"Wendy needs that [Bravo] check. Dr. Wendy is one of the lowest paid part-time professors at John Hopkins," the insider alleged. 
"They were RENTING for 8 years after they got married," the snitch added. "Then production expressed interest in the heifer, and they finally bought a house."
The source added that public records show that Wendy Osefo bought a home in June 2019 "nowhere near Potomac" for $695k, and financed "nearly all of it" between two loans. 
"Wendy and Eddie have over $1.5 million in student loan debt," our snitch alleged. "Wendy is lying about how successful and accomplished she really is. Her husband is in the same boat…bachelor, master, law and doctorate degrees…but hasn't taken a case to trial in years."
The source also claimed that the couple begged to have their "wedding photoshop" showcased in Ebony mag in 2011, and sold the images for a measly $750. 
"Wendy is in debt. She's thirsty and she needs a check," the family source concluded. 
The Real Housewives of Potomac airs on Sundays at 9 pm, ET, on Bravo.      
Stay Connected With All About The Tea: Twitter Ι Instagram Ι YouTube Ι Facebook Ι Send Us Tips