Whoopi Goldberg's Surprise Lap Dance for Sunny Hostin Leaves Her Speechless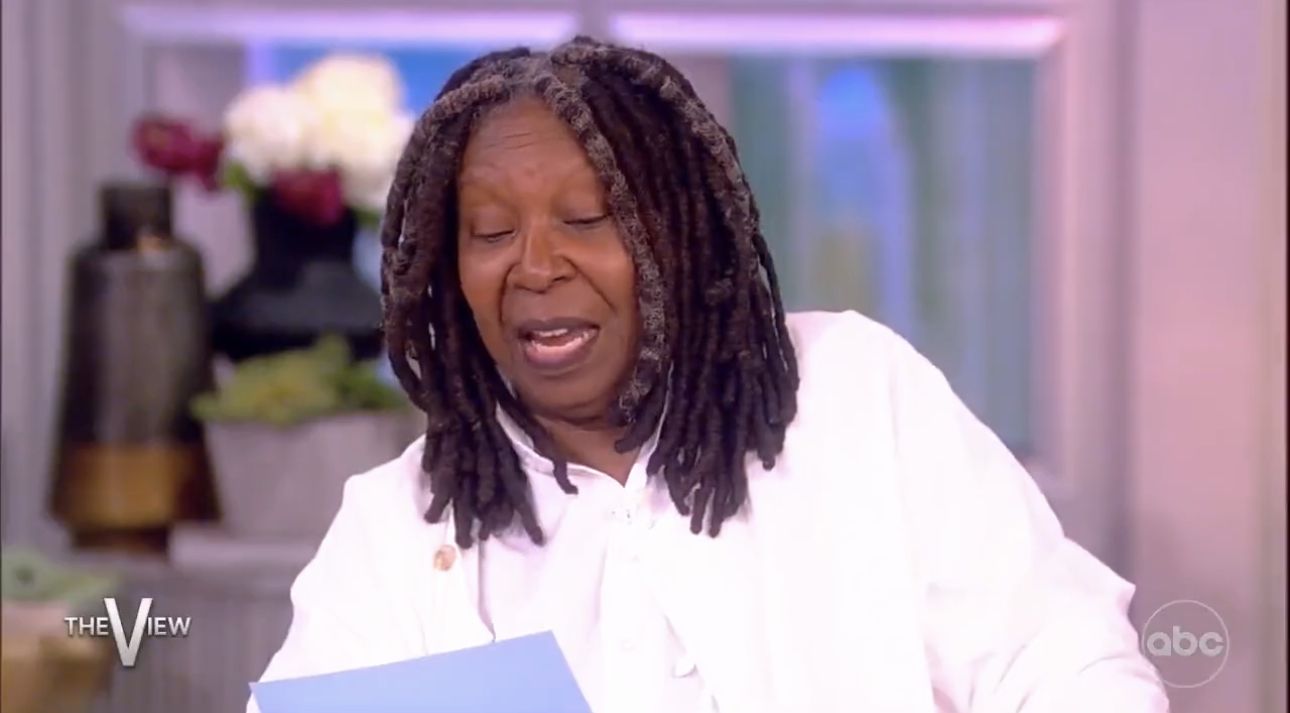 Whoopi Goldberg's Surprise Lap Dance for Sunny Hostin Leaves Her Speechless 
Whoopi Goldberg gave Sunny Hostin a tutorial on lap dances on Monday's episode of The View.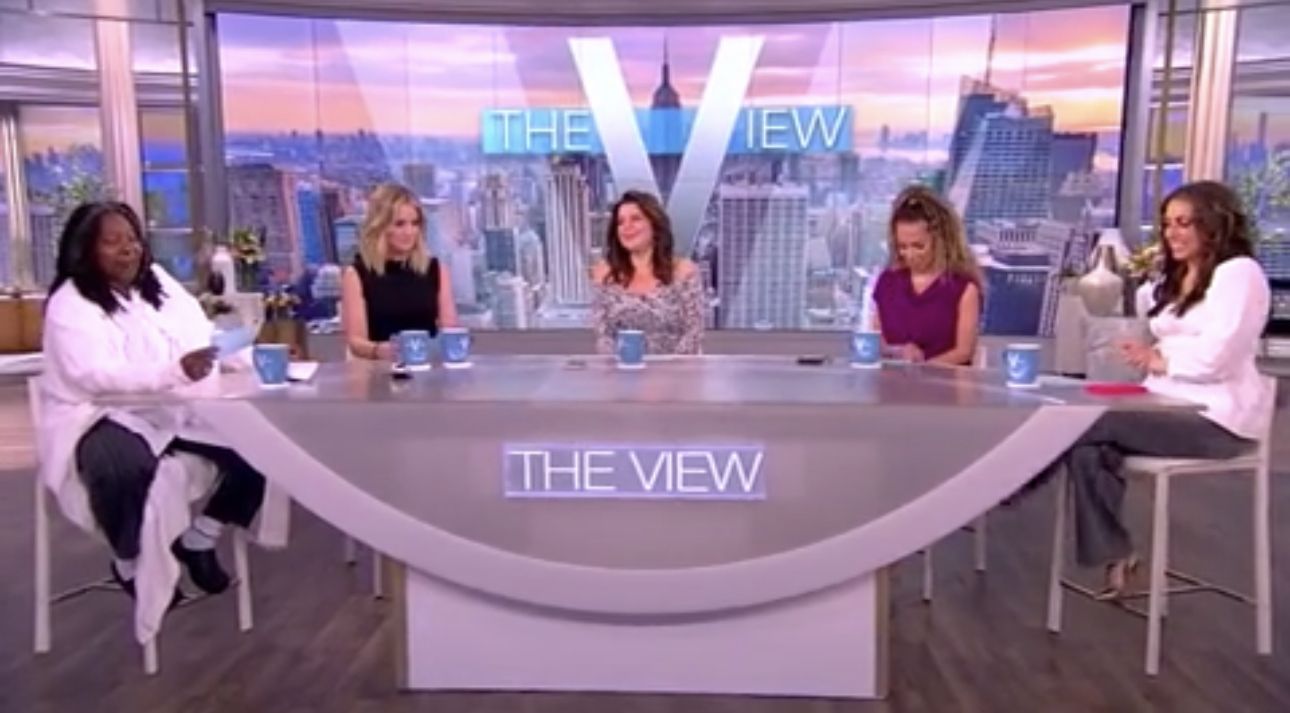 The panelists were chatting about whether or not a lap dance received during a bachelor or bachelorette party would qualify as cheating, when Hostin confessed that she wasn't sure she knew what such a display looked like. 
"I said during our 'Hot Topics' [segment] that lap dancing isn't cheating, but come to think of it, I've never seen a lap dance," she admitted. "So maybe it is cheating!"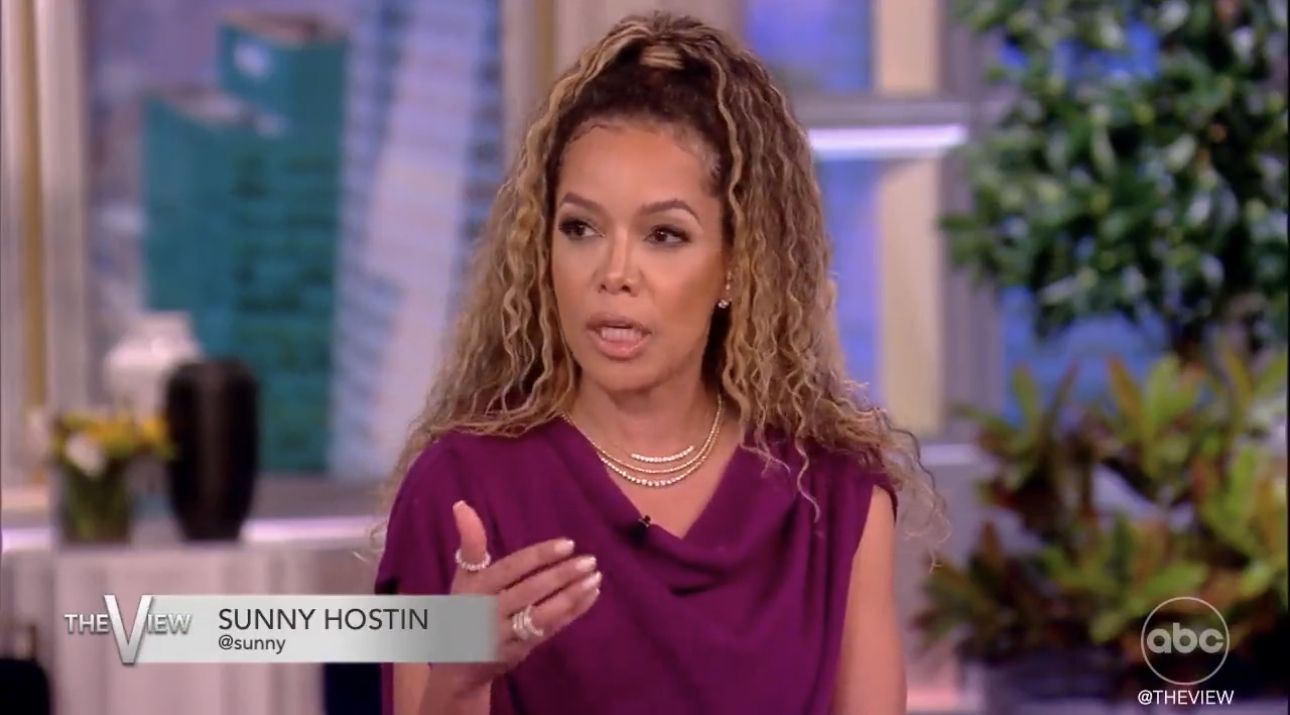 Her surprised co-hosts asked Hostin if she had ever seen the 2019 film, "Hustlers," starring Jennifer Lopez, a movie focused on the lives of New York City strippers. 
Whoopi Goldberg decided to offer a demonstration, asking Hostin — "Would you like to see?"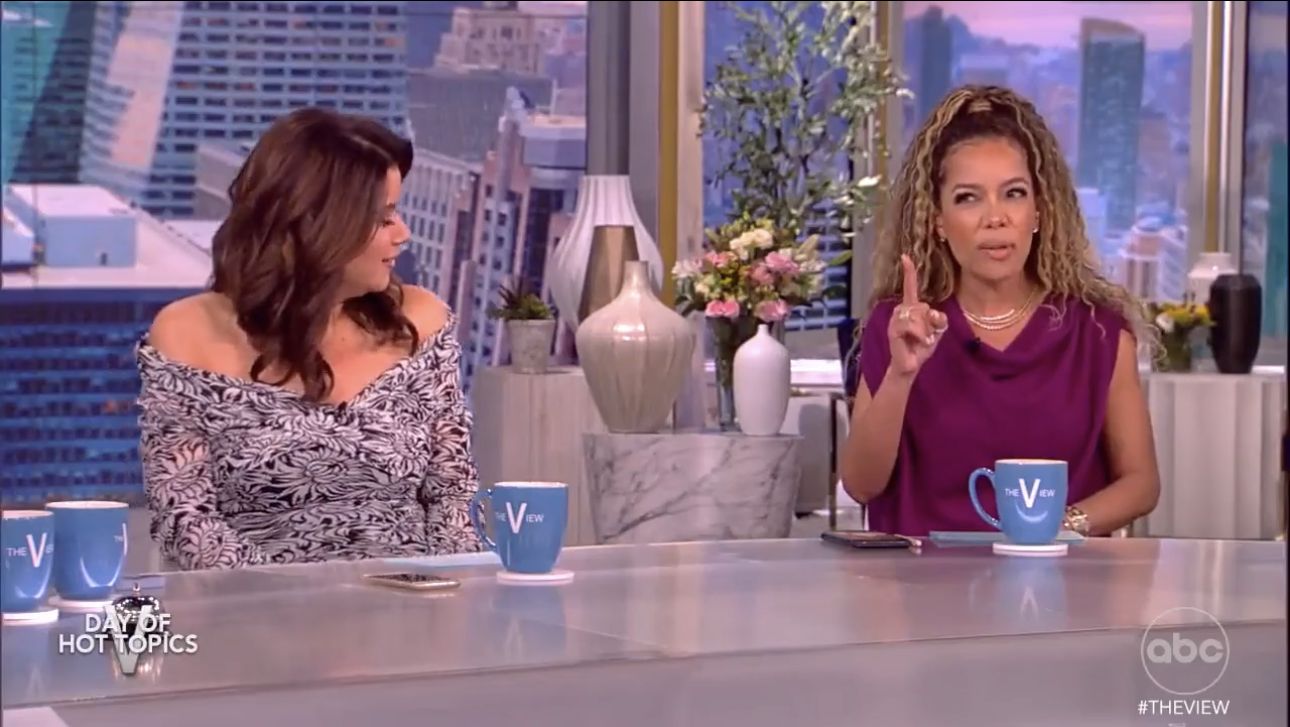 Hostin gave the 67-year-old moderator the green light, so Whoopi Goldberg walked across the stage floor to her co-star.
Hostin flailed her arms as Whoopi Goldberg approached her, which prompted her to explain — "No, I'm doing it to you."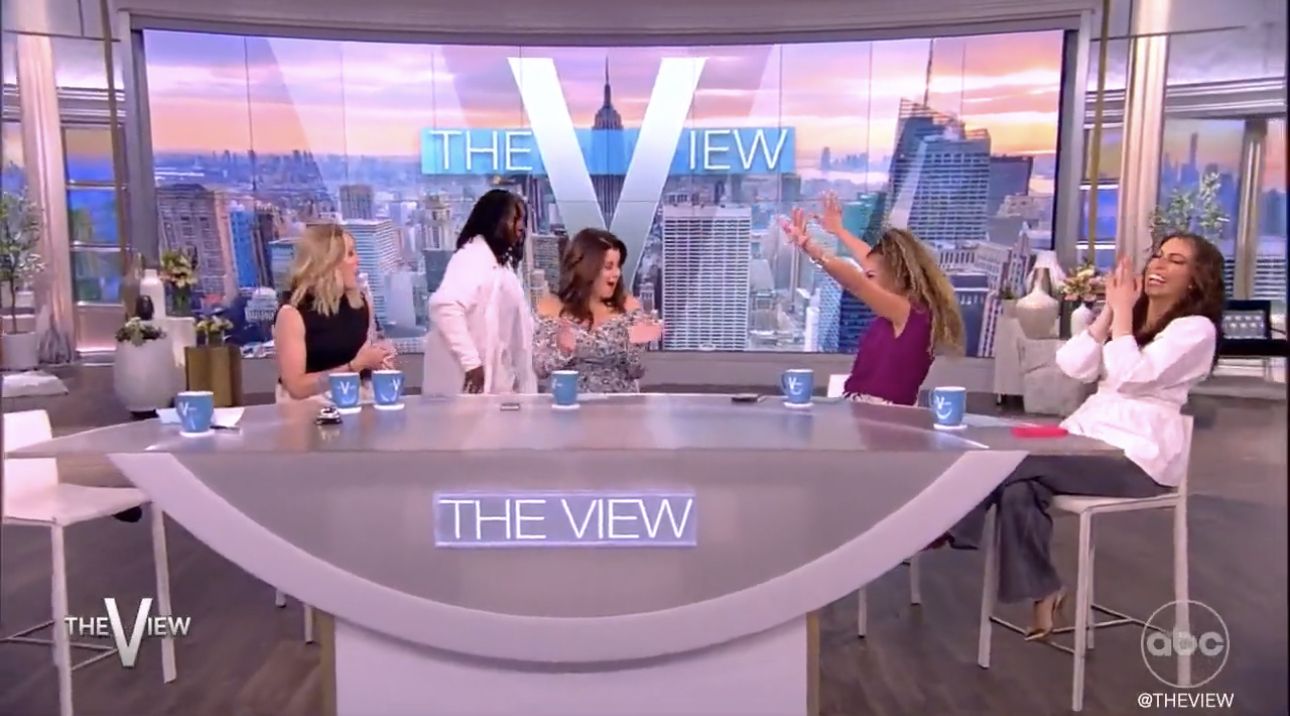 Ana Navarro, who was sitting alongside Hostin, jumped up out of her chair, commenting — "Let me get the hell out of the way," as she made space for Whoopi Goldberg's performance.  
"Oh, my behind's not that big!" Goldberg joked back, before focusing her gaze on Hostin.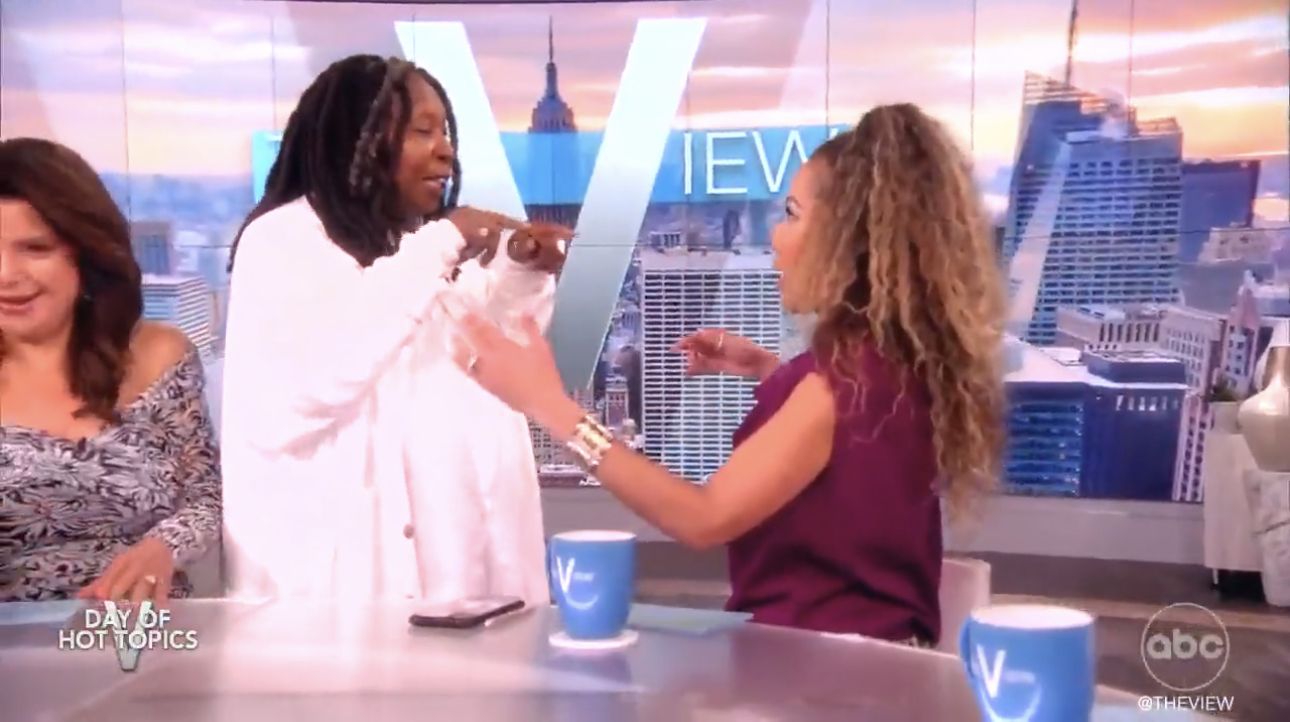 The ABC host began shimmying up to her co-host, telling her—"First, I'm looking at you. And then I start to turn."
Sara Haines reacted to the spectacle by whipping out her phone to film the ladies. Navarro began clapping along and encouraged the audience to join in, as Goldberg showed off her moves.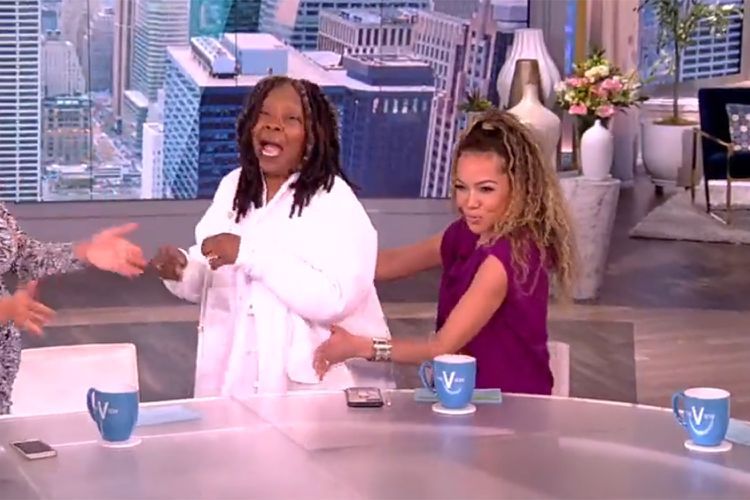 "It's like that!" Goldberg declared as she spun around and shimmied up against Hostin's body. 
"And then it's me going down like, 'Oh, yeah!' And then I go back on the side!" Goldberg added, much to the seeming delight of the lawyer.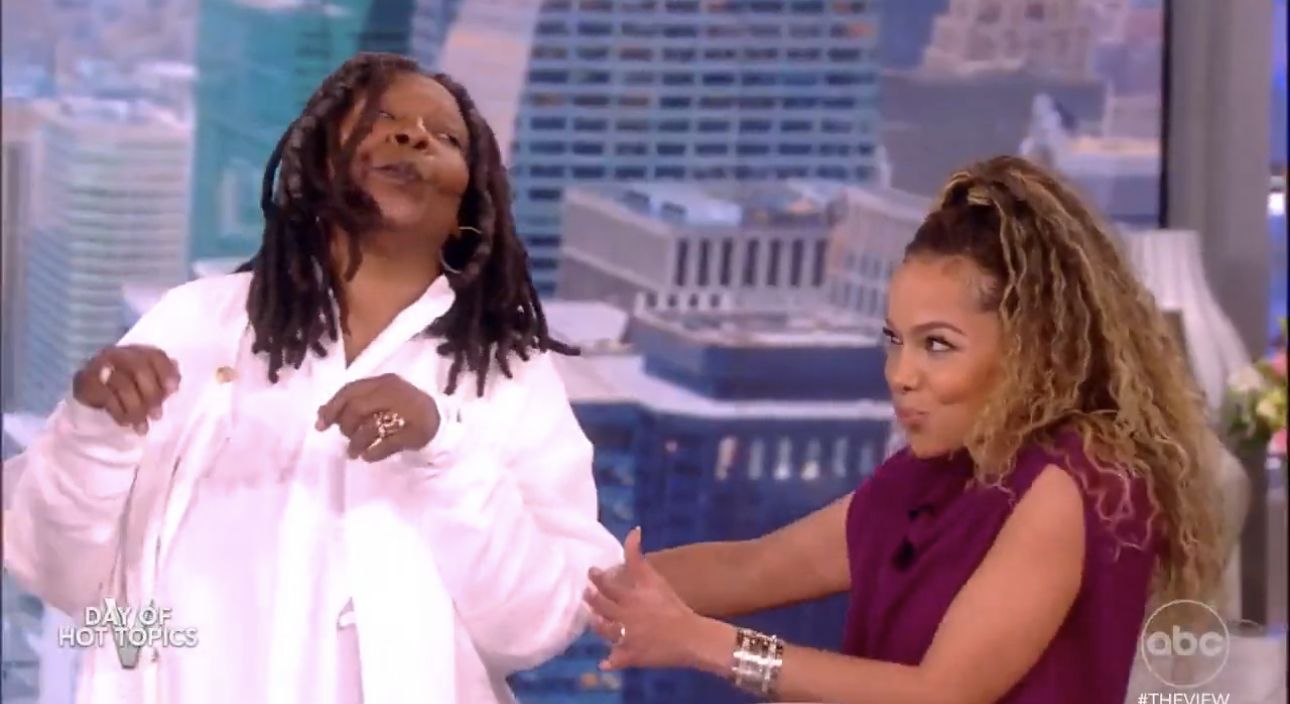 Goldberg made headlines earlier this month after a report alleged that she was pushing for a raise, despite having two years remaining on her current  contract.
"Whoopi came to this job with a bigger name than anyone," a source told Radar Online. "She's got real star power."  
The "Sister Act" actress reportedly believed that a paycheck negotiation would give her co-stars leverage to demand the same.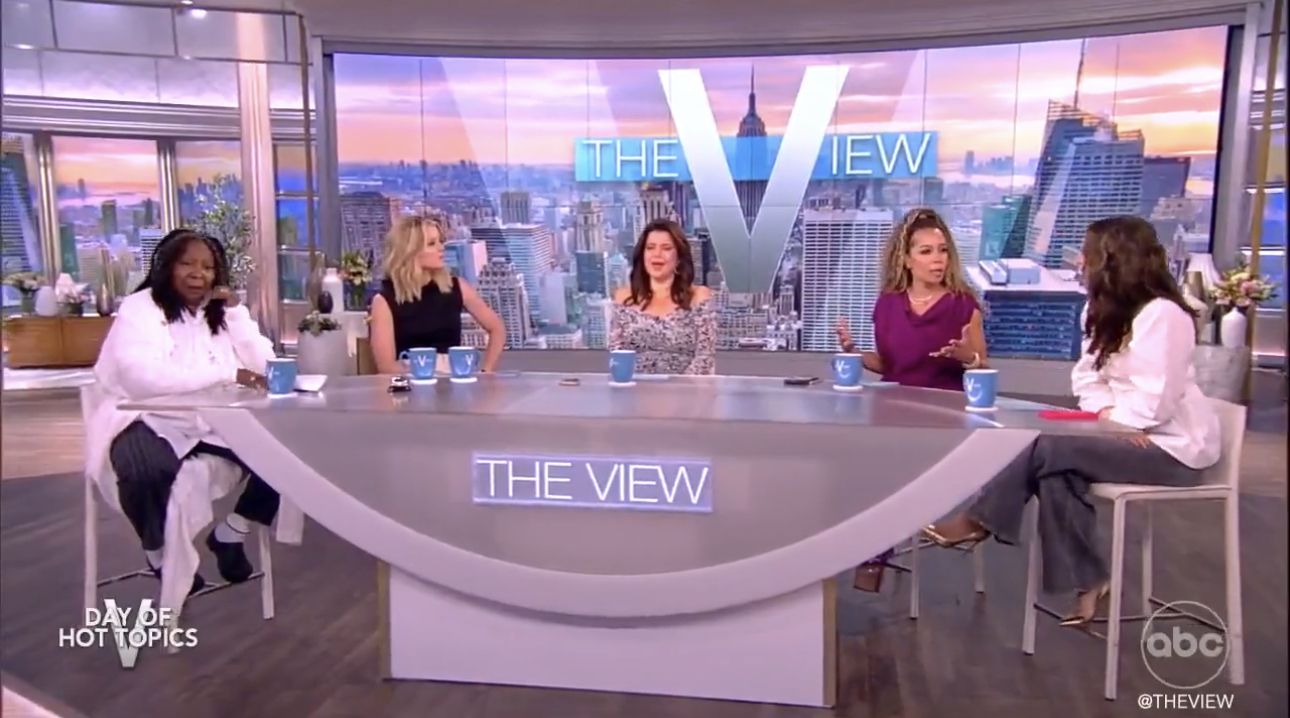 "It raises the bar and sets a precedent for her coworkers," the insider explained. "If they're savvy, they'll use her high salary as a way to bargain for bigger paydays for themselves."
The report claimed that Goldberg was unconcerned about how her fellow panelists felt about her push for a higher payout.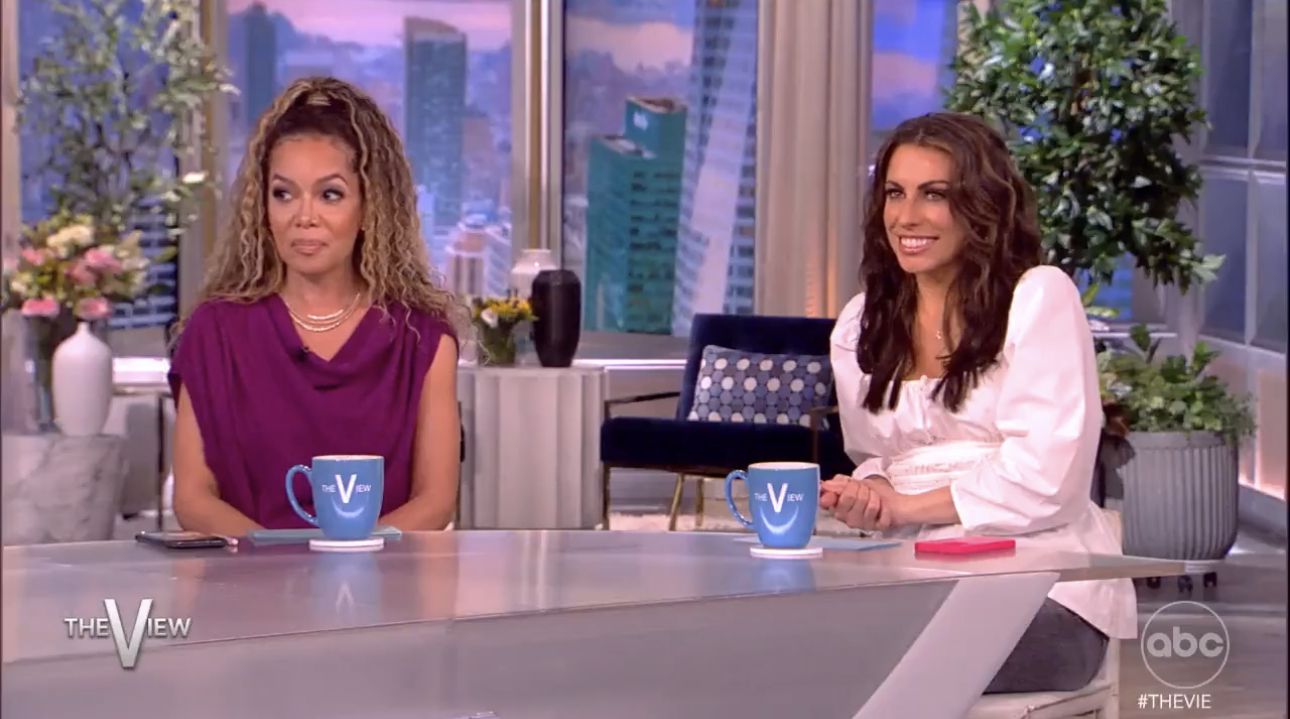 "As far as she's concerned, it's none of her business how much the others are making," the source alleged. "It's not going to stop her driving a hard bargain."
Stay Connected With All About The Tea: Twitter Ι Instagram Ι YouTube Ι Facebook Ι Send Us Tips