Life After Lockup's Monique Accuses Derek of DOMESTIC ABUSE 'You Beat Tf Outta Me Plenty of Times'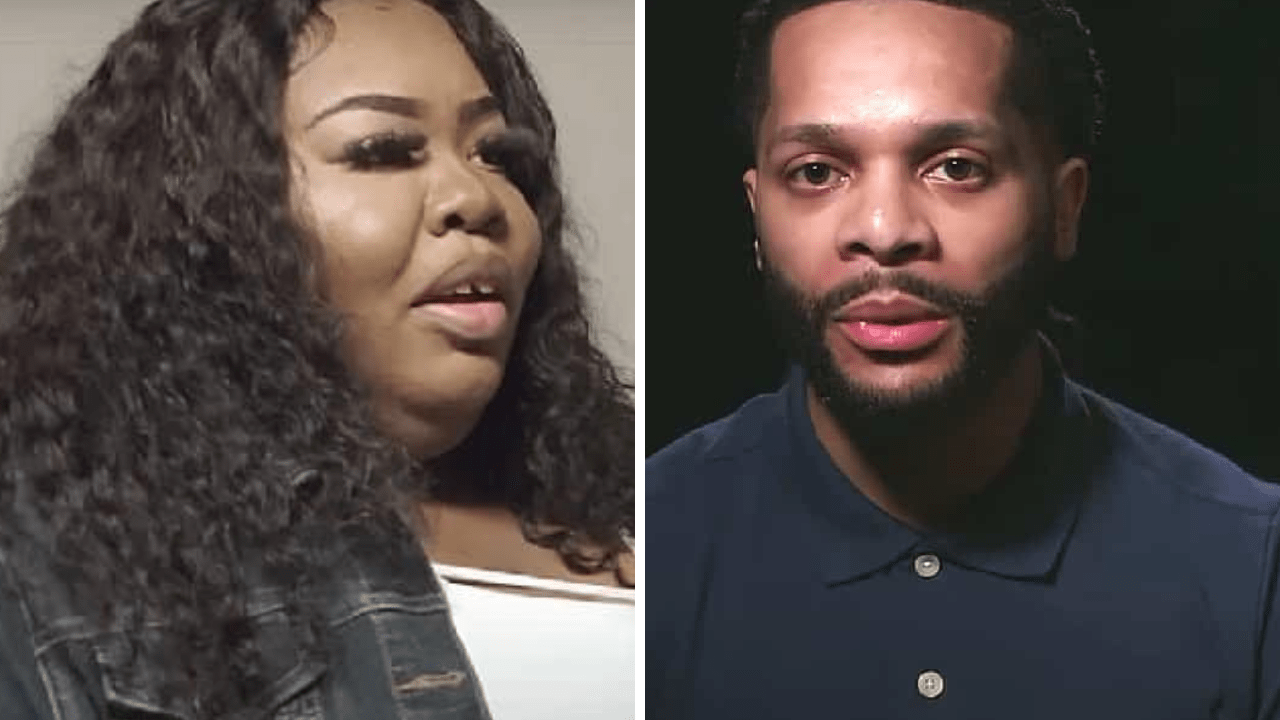 Life After Lockup's Monique Accuses Derek of DOMESTIC ABUSE 'You Beat Tf Outta Me Plenty of Times'
The relationship between Life After Lockup stars Monique Robinson and Derek Warner took a dramatic turn, after she accused her fiance of domestic abuse.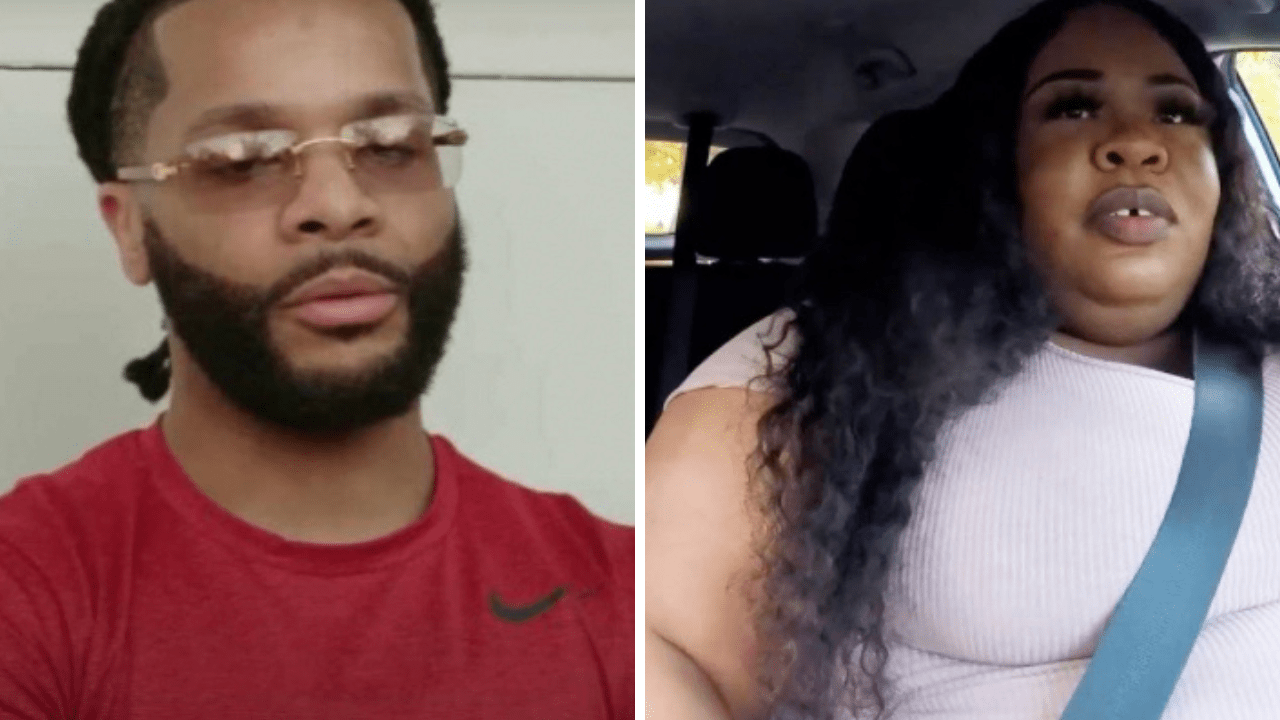 Monique set off a firestorm of damning accusations via Instagram on Friday, with receipts to back up her claims. According to Monique, Derek is toxic and frequently physically abuses her during arguments.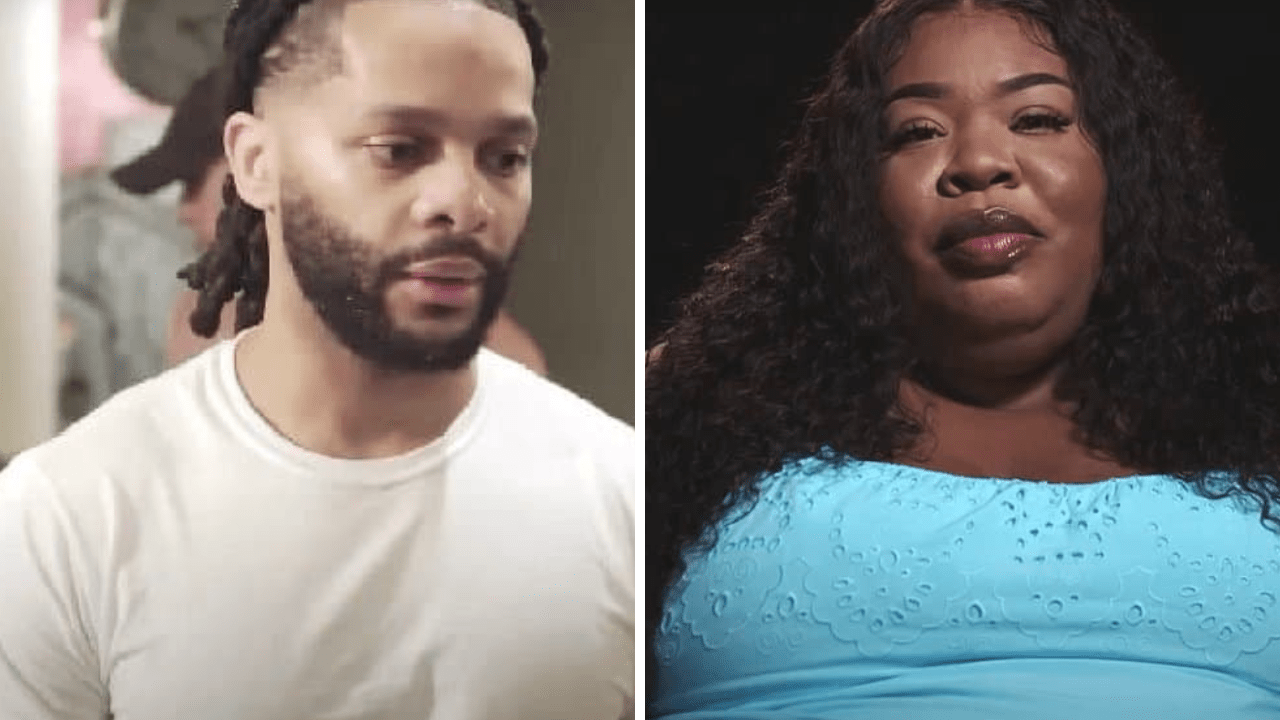 Monique claims Derek assaulted her while filming the WEtv reality series and producers were forced to halt production as a result. This is the same claim made by Derek's sister back in March and reported by All About The Tea.
Press play below to watch.

The couple's once-promising relationship now hangs in the balance, and fans have been left shocked and divided by the explosive revelations and accusations.
Monique's first shocking post was a series of text messages between the couple where the abuse is discussed. She captioned the post:
"I protected you all the time," she said in her Instagram caption. "I endured a lot of hurt and pain just to save you. You never had my back or loved me fr. You beat tf outta me plenty of times."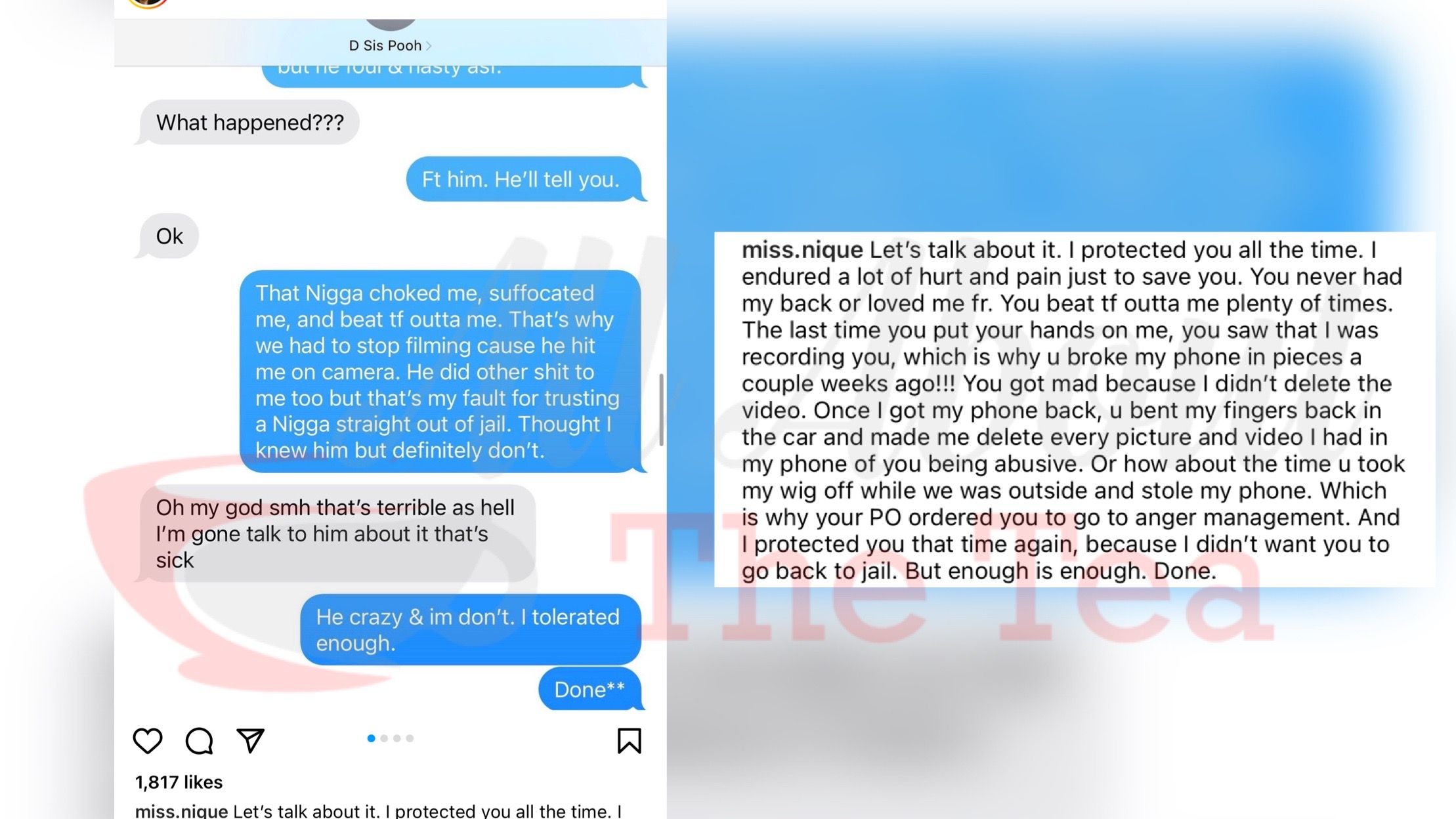 Monique claims she suffered injures from the abuse and posted a photo with a swollen eye. In a screenshot of a text exchange between the couple, Monique states, "Look how swollen under my eye is."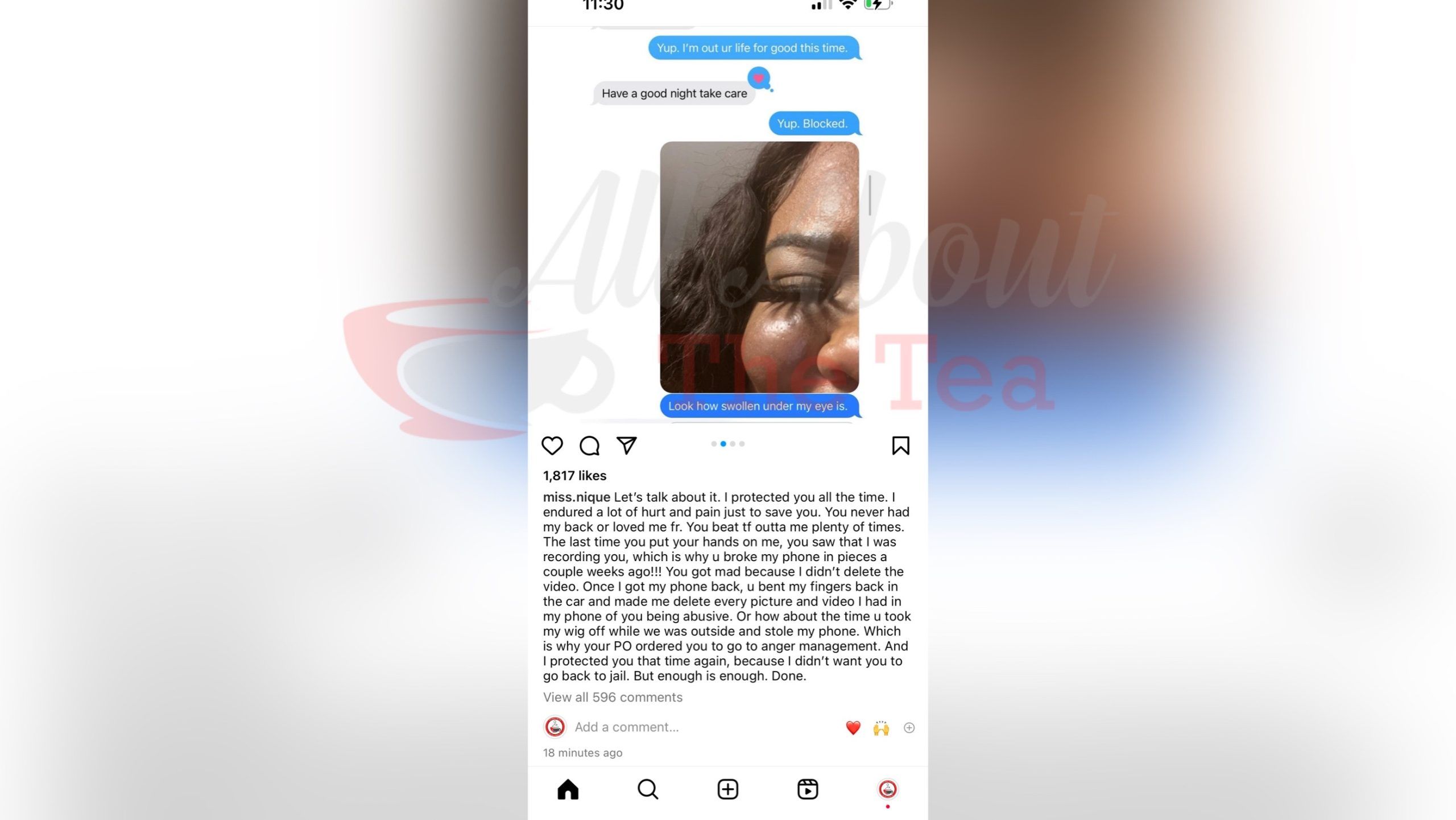 In the following message, Derek seemingly confirms the accusations by asking if she, "called the police."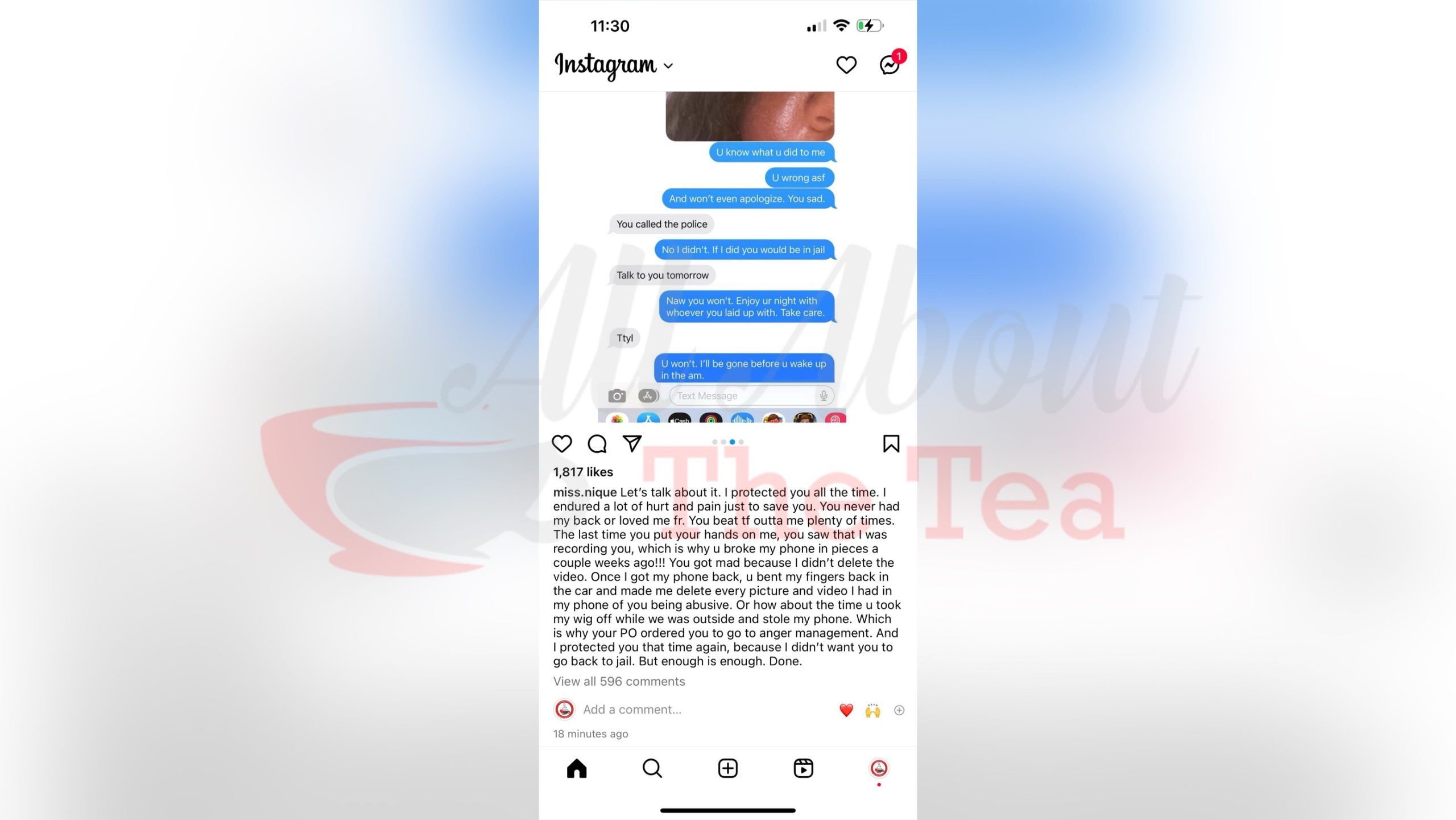 In the following heartfelt text, Monique bares her soul to Derek, addressing the toxic dynamics that have plagued their relationship. Tragically, she opens up about contemplating an escape via suicide from the overwhelming pain — raising serious concerns about her mental fragility.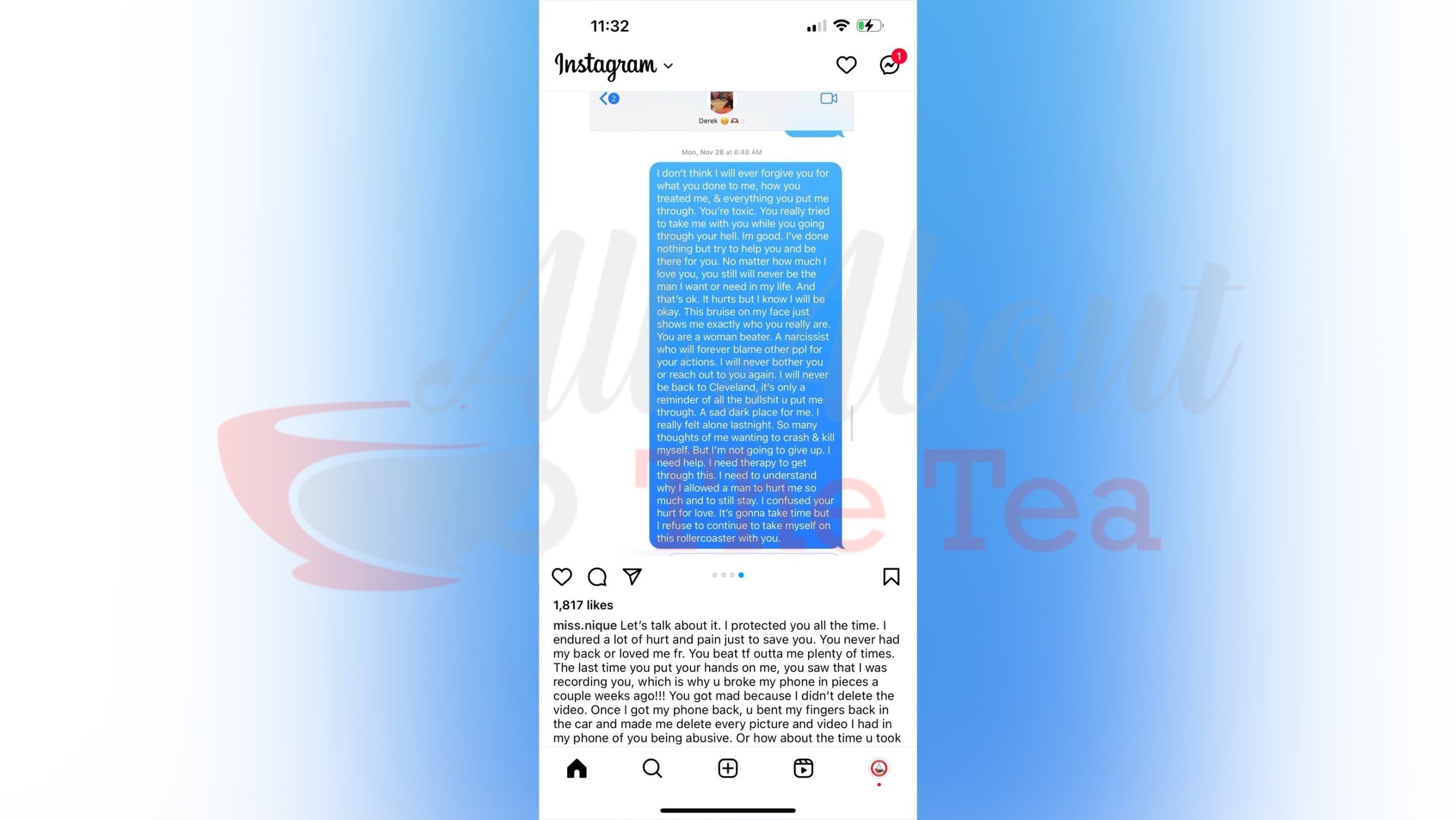 Monique's heartfelt post opened a Pandora's box, capturing the attention of fans and triggering a wave of concern and speculation.
In a separate Instagram post, Monique shockingly revealed another distressing incident involving Derek, alleging that he had assaulted a woman who coincidentally works as a correctional officer. Monique wrote, "You beat tf out of the "CO" too because she had receipts in her phone about you too."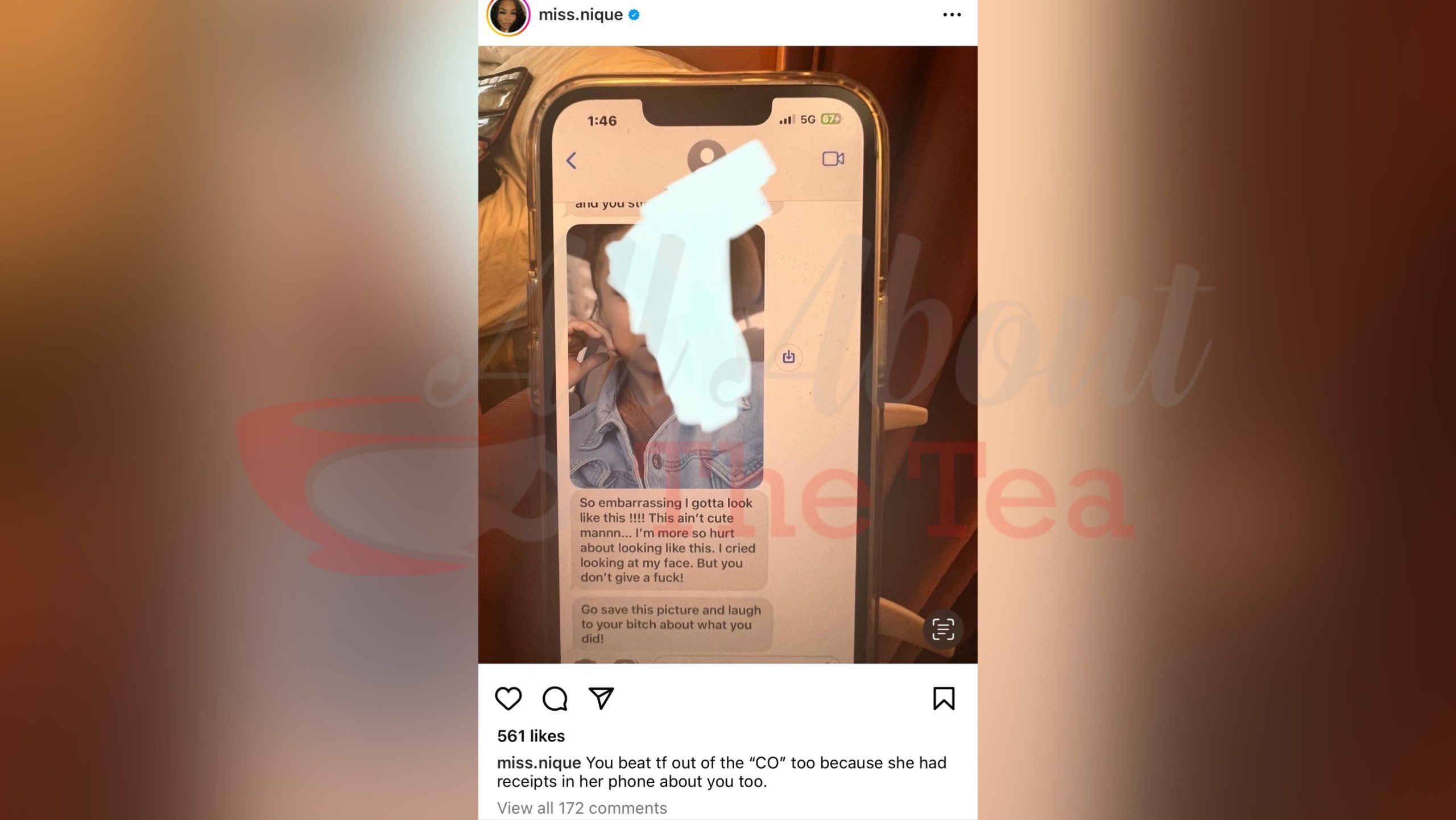 However, Derek took to Instagram live, accompanied by the correctional officer in question, effectively debunking Monique's claim of him battering the officer. Press play below to listen to the conversation.
Many fans voiced their concerns, urging the couple to settle their disputes privately and stop airing their grievances on social media. They felt that the online spectacle only served to tarnish their image and exacerbate the already intense situation. Fans urged Monique and Derek to address their issues in a more mature and respectful manner, away from the prying eyes of the public. However, Monique did not take heed and proceeded to blasts Derek's manager by posting texts between Monique and the manager. She captioned the post:

"Somebody tell this fake a** manager to get off my phone. Do what u gotta do. Cause I ain't lied about nothing. If anything, I lied to protect him."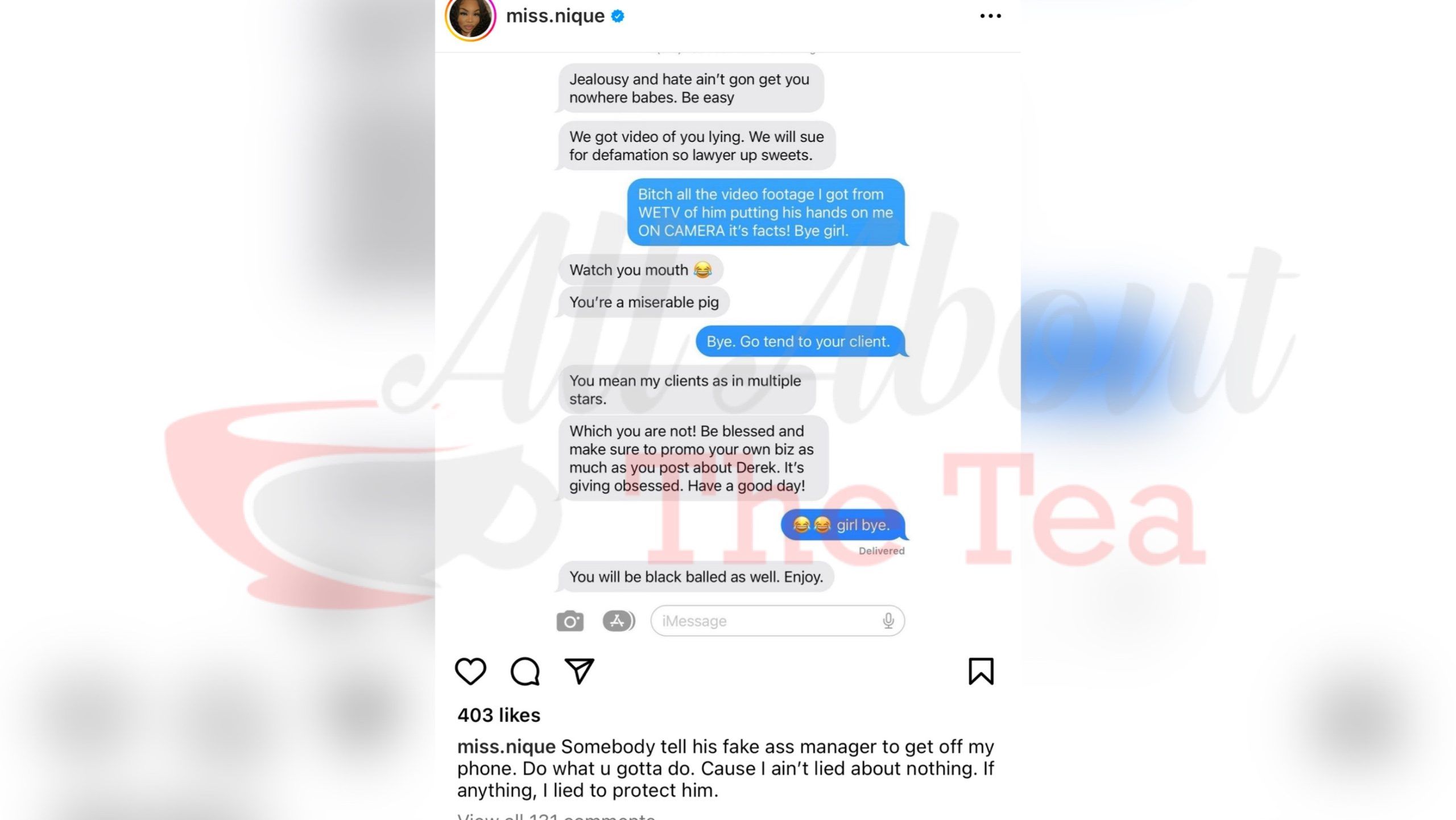 As the storm surrounding Monique and Derek continues to rage on social media, Life After Lockup fans eagerly await Derek's response to the allegations. Stay tuned. 
Stay Connected With All About The Tea: Twitter Ι Instagram Ι YouTube Ι Facebook Ι Send Us Tips
Avigail is an Entertainment blogger at All About The Tea, who specializes in The Real Housewives of Atlanta and The Real Housewives of Potomac. Avigail has a background in marketing. She's a Brooklynite living in the Bahamas, with a passion for travel, writing, reality TV watching, pop culture and spoken word.