Black Twitter Screams "Colorism" Over Wendy Osefo and Mia Thornton's Miami Fight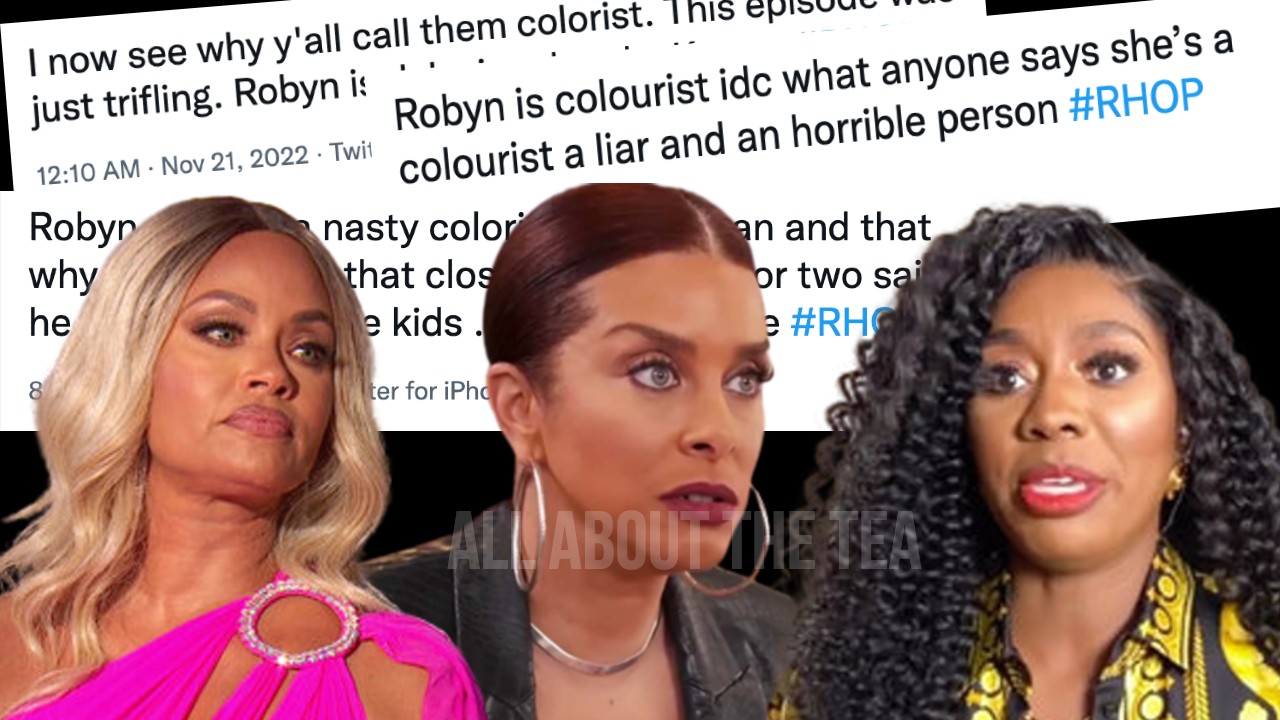 Black Twitter Screams "Colorism" Over Wendy Osefo and Mia Thornton's Miami Fight
Abuse of a real issue in the black community or complexion bias? 
During the November 20 episode of The Real Housewives of Potomac, co-stars Wendy Osefo and Mia Thornton got into a physical altercation, and black Twitter is screaming "colorism," over the reactions of Gizelle Bryant and Robyn Dixon.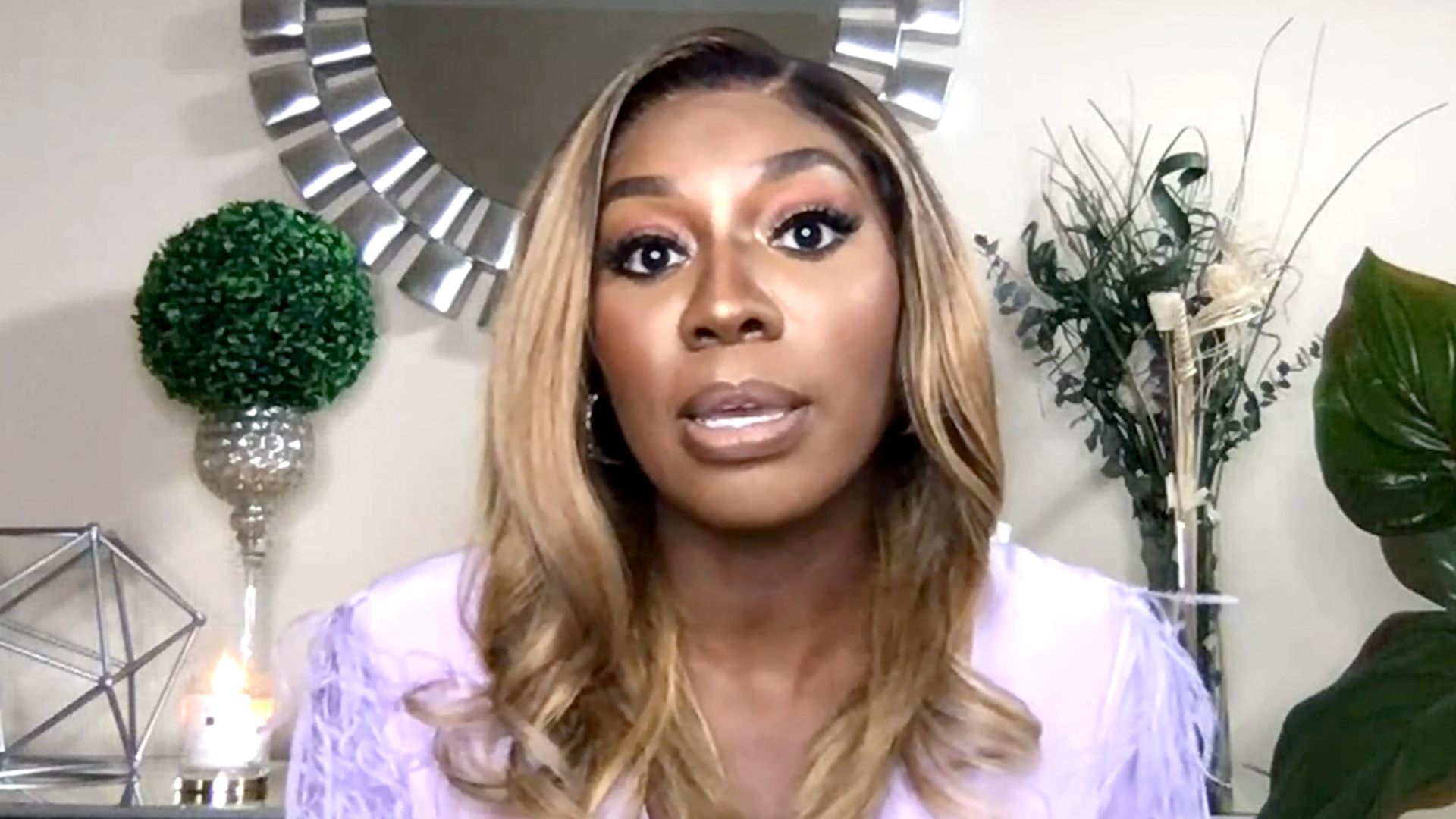 What Is Colorism
Colorism is defined as prejudice or discrimination against individuals with a dark skin tone, typically among people of the same ethnic or racial group. Colorism within the black community is a serious emotional and psychological battle — nothing to take lightly or exploit as a means to justify bad behavior. 
The Miami Fight
During the episode, the ladies traveled to Miami, Florida and had dinner at Cynthia Bailey's ex-husband, Peter Thomas' BarOne restaurant. Peter Thomas inserted himself in the drama when he told Mia Thornton that he had beef with Wendy Osefo over a Nigerian lounge. A business deal that the John Hopkins assistant professor wasn't holding up her end of the bargain.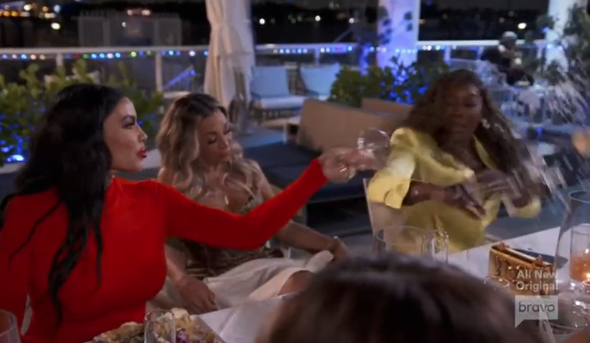 Mia Thornton confronted Wendy on her alleged shady business practices and their interaction turned hostile. Wendy attacked Mia's marriage, leading Mia to cool Wendy off by dowsing her with a drink. Needless to say, the situation escalated into an explosive screaming match on both ends. The fight concluded with Mia striking Wendy with her Louis Vuitton purse — and both ladies had to be restrained by security.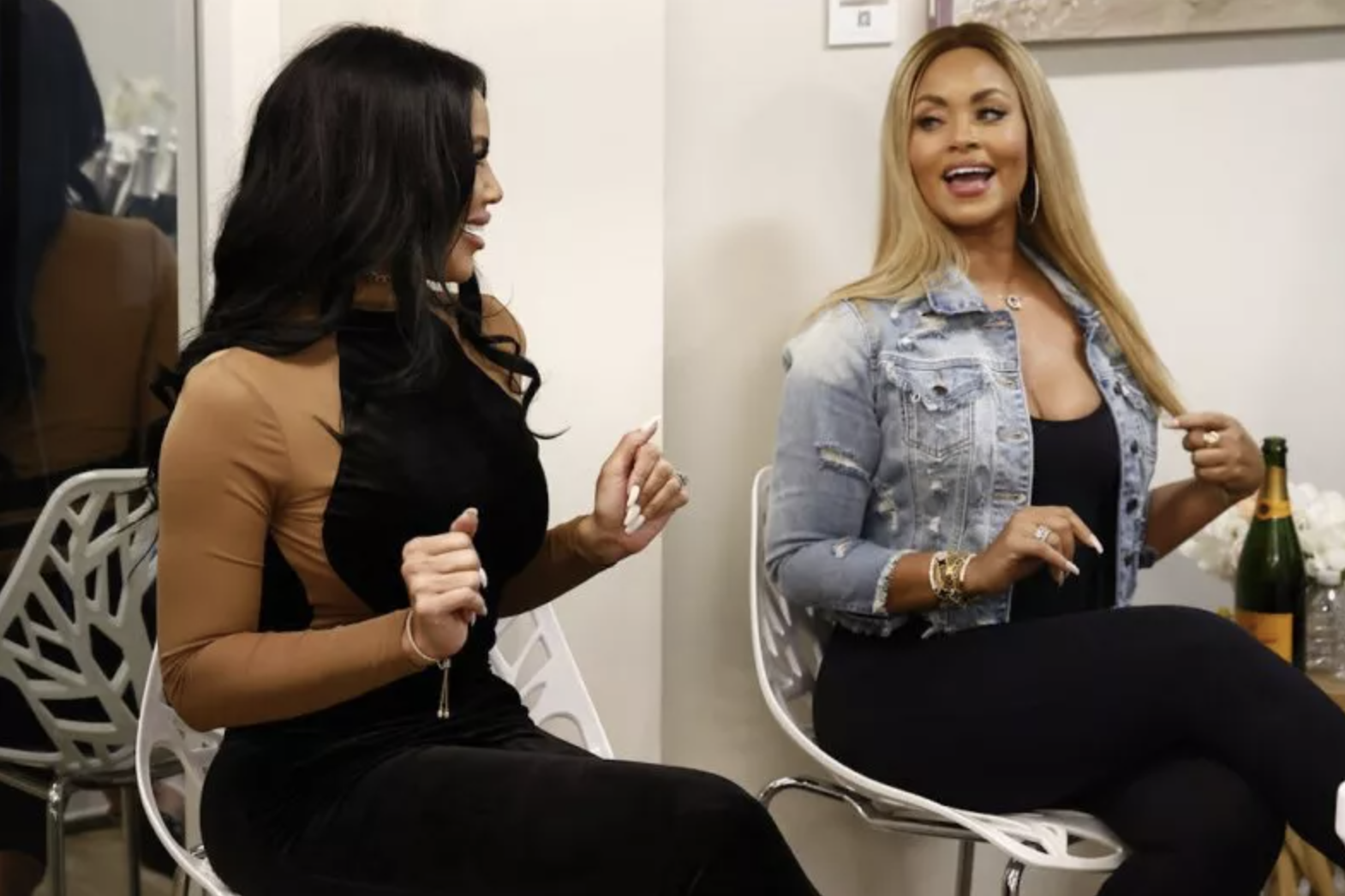 During the fight, Robyn Dixon taunted Wendy Osefo. She whipped out her cell phone and began filming the altercation, calling Wendy "antagonistic," and telling her to "shush." Robyn told Wendy if she didn't want to get physical, she should stop talking. Gizelle Bryant also took Mia's side in the fight. Karen Huger remained neutral, while Ashley Darby condemned Mia's choice to get physical.
Gizelle and Robyn comforted Mia after the ruckus, which triggered Wendy. She told Gizelle and Robyn that she did not want to be around "Mia sympathizers" or people "who condone violence."
Backlash
As Real Housewives of Potomac fans know, Wendy Osefo and Mia Thornton are both African-American women on extreme opposite ends of the complexion spectrum. Wendy is dark-skinned, while Mia is what the black community calls, light-bright (light-skin). As a result, black RHOP fans are accusing cast agitators, Gizelle Bryant and Robyn Dixon (whom are both light-skin black women) of showing Mia favoritism in the fight because of Mia's fair complexion.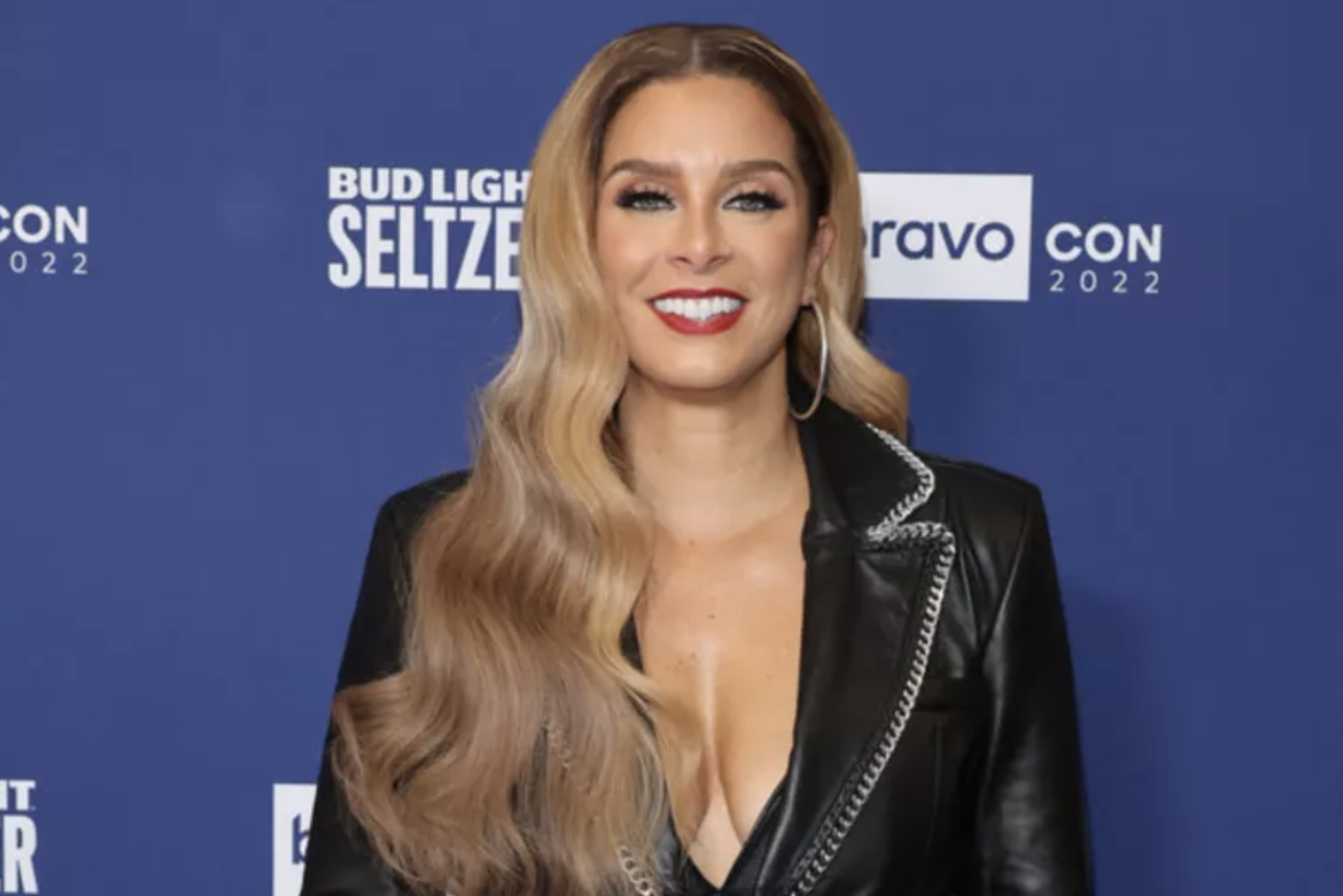 Critics took to social media to call out Robyn Dixon and Gizelle Bryant — accusing the ladies of colorism for having empathy for Mia Thornton. 
One fan commented, "If you didn't see it before! I hope you see it now, that Robyn @RobynDixonRHOP is a vile, hateful COLORIST! She hates DARK-SKINNED women."
Another person wrote, "Robyn is a dusty dirty colorist that belongs in the trash. Your behavior is unacceptable and embarrassing #rhop."
"Robyn dixon is a nasty colorist ass woman and that why juan stood in that closet season one or two said he only there for the kids . She is miserable #RHOP." Someone else pointed out.
A fan tweeted, "Robyn is 100% guilty of every single colorist accusations made against her. To call Wendy antagonistic towards Mia when she was minding her business and Mia had it out for her is deranged behavior. Gizelle is terrible too. Wendy went easy on Mia."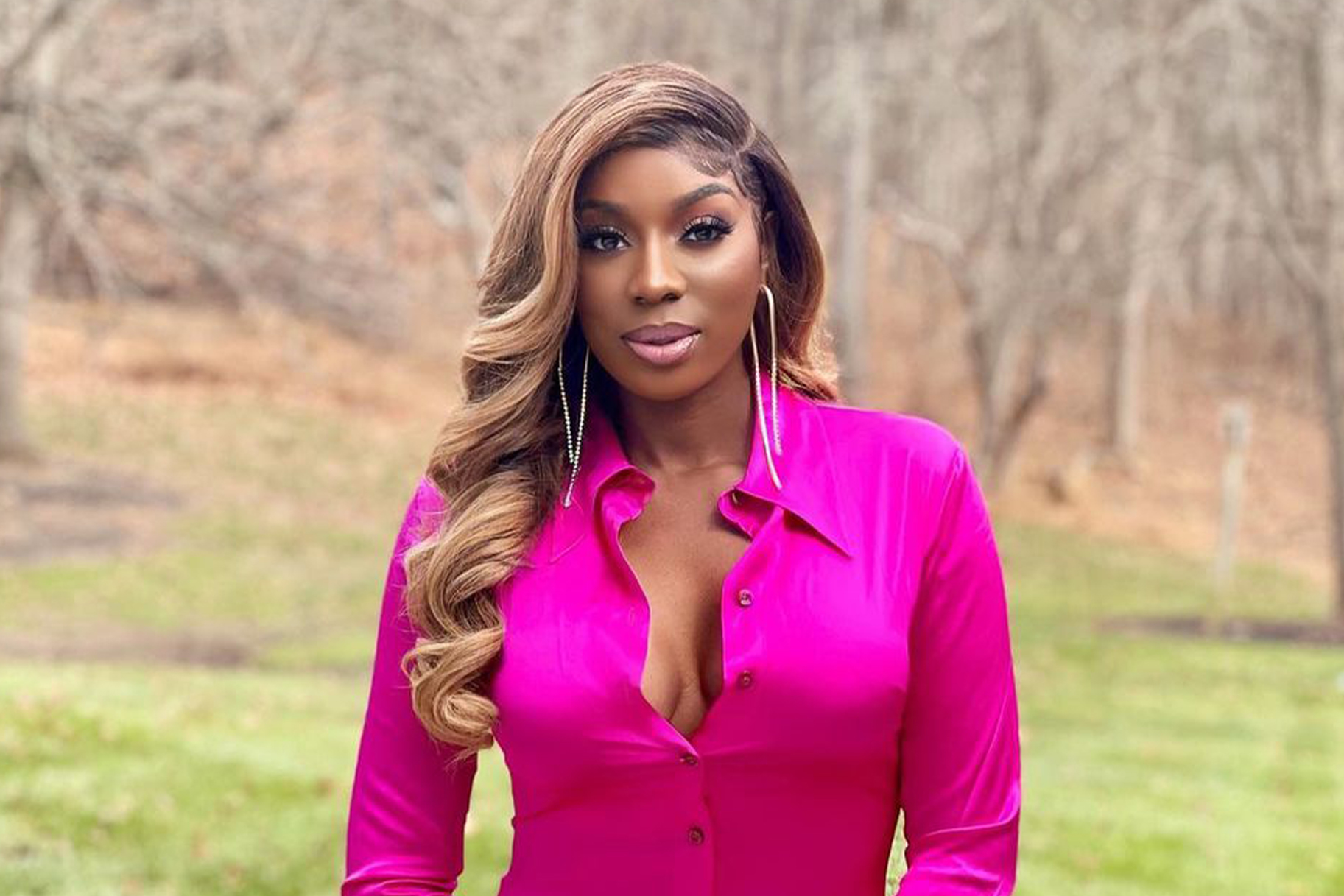 Another critic noted, "This episode was just painful & disgusting to watch. Wendy was assaulted (and have been attacked +bullied for a long time) and left alone to defend herself & gaslighted into "it was her fault and that she deserved". Y'all know that Robyn really is colorist toxic white woman."
A sixth person stated, "Seeing these Black women act a f–king COLORIST fool on this white platform is embarrassing. Mia calling Wendy "ghetto", Gizelle and Robyn sitting there instigating and taking up for Mia. It's disgusting."
"The fact that Robyn recorded Wendy who is only using her words and not Mia who physically attacks Wendy speaks volumes about her colorist character." One viewer tweeted.
The Backstory
Things soured between Wendy Osefo, Robyn Dixon and Gizelle Bryant during season 6, after Wendy Osefo attacked their relationships or lack thereof. Cracks about marriages are the go-to insult on RHOP more than any other Housewives series.
The fallout came to a head during a cast trip to Williamsburg, Virginia, when Ashley Darby pulled Wendy aside to ask her about All About The Tea's exclusive report about Wendy's husband being unfaithful. Wendy and her husband, Eddie Osefo, have denied the allegations, however, Wendy was extremely triggered over the allegations.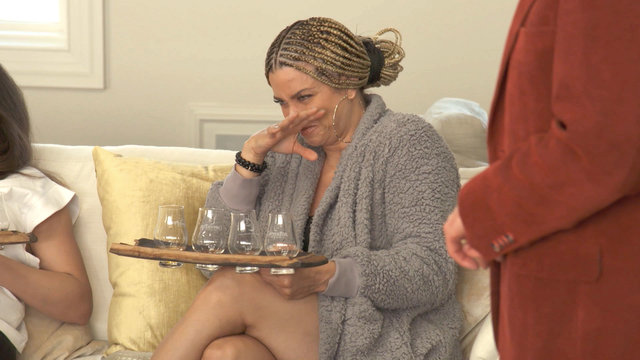 Wendy became enraged after her chat with Ashley and unleashed on Gizelle and Robyn for bringing the conversation to TV. She dragged the ladies — attacking Gizelle's lack of a relationship (with Jamal Bryant) and she disrespected Robyn's relationship by telling  her, "you don't even have a relationship to even care about," despite the fact that Robyn is engaged to remarry her ex-husband, Juan Dixon.
"It was jarring and it was very telling," Robyn said in an interview with E!. "It's like, in that moment, OK you're upset. You're heated, whatever. But once you see things weren't really the way that you thought they were, why are you doubling and tripling down in your media interviews and continuing to put down my relationship? That's the part where I'm stuck."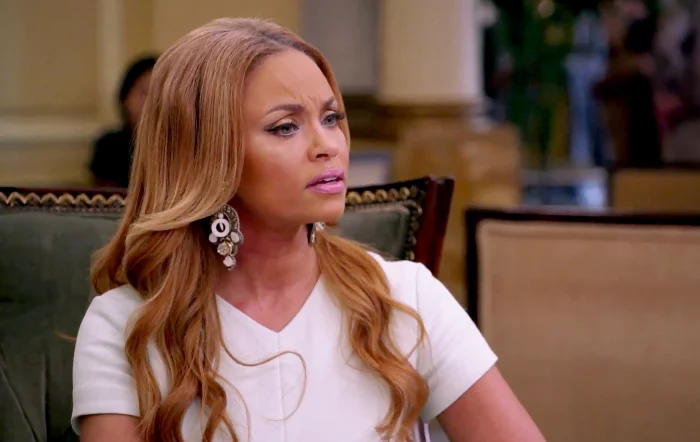 "I've never said one bad thing about her husband, her relationship," Robyn continued. "I never talked about that rumor."
As the episodes aired, Wendy went on to claim that Robyn was actually the first person to give her a heads up about the rumors off-camera, making it seem as if she got argumentative with Robyn asking why Wendy was upset in the moment because Robyn already knew everything. Robyn says that couldn't be further from the truth.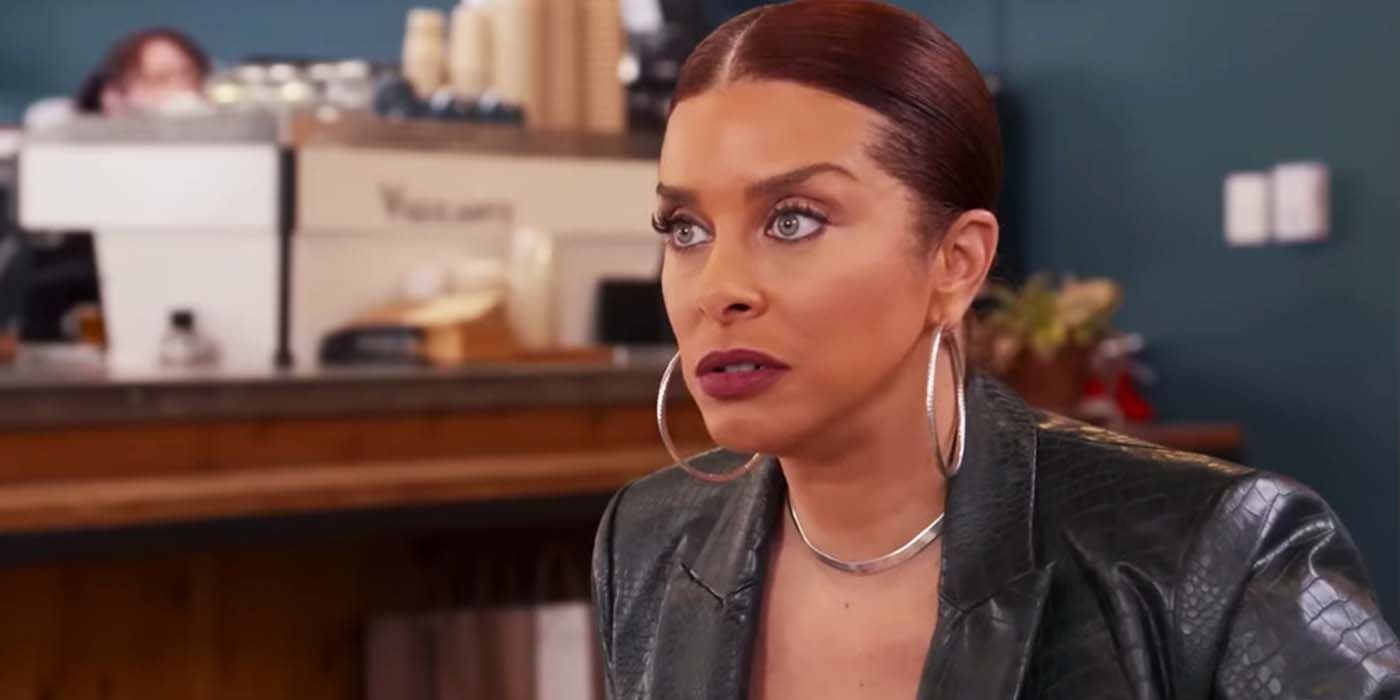 "It was a whole three months later, almost, since that rumor came out," Robyn points out. "I'm sorry, but that's not on the top of my mind, and it's especially not something that I'm thinking is enough for her to be so upset about."
Robyn says she had no idea her friendship with Wendy would take such a left turn as cameras rolled in season 6, and then deteriorate in season 7.
This Not Colorism
Not all Real Housewives of Potomac fans view Robyn Dixon and Gizelle Bryant's support of Mia as colorism, instead they're judging the ladies on past behaviors.
An astute fan wrote, "I've been saying for many seasons that Robyn is very mean. But y'all loved it and excused it when it was against Ashley and Monique. Now she's giving Wendy the medicine Wendy gave her last season times 10, and it's "Robyn is a Karen, a colourist, etc". This was always her."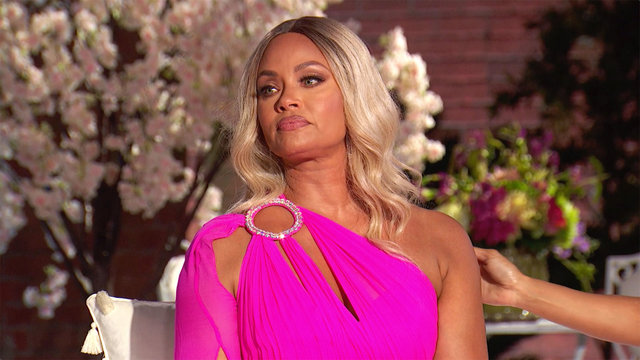 Another fan pointed out the fight between Monique Samuels and Candiace Dillard-Bassett, "Monique was brown and so was Candice ….was it colorism then? …the "green eye bandits" sided with Candice."
Someone else noted, "Both women were wrong. People need to learn that words can trigger the wrong response depending on the mindset of the person receiving those words. Doesn't make it right what Mia did but it's reality. Wendy is clearly not liked by the majority of the cast and that's why they took Mia's side. I did not see the colorism angle."
"OMG. Everything is not colorism. Wendy was taunting that girl like her and her bestie Candice does and just so happen she had the right one that time." An RHOP fan commented.
Another person voiced, "Anytime it's a light skin woman and a dark skin woman going at it y'all scream colorism. Give it a break."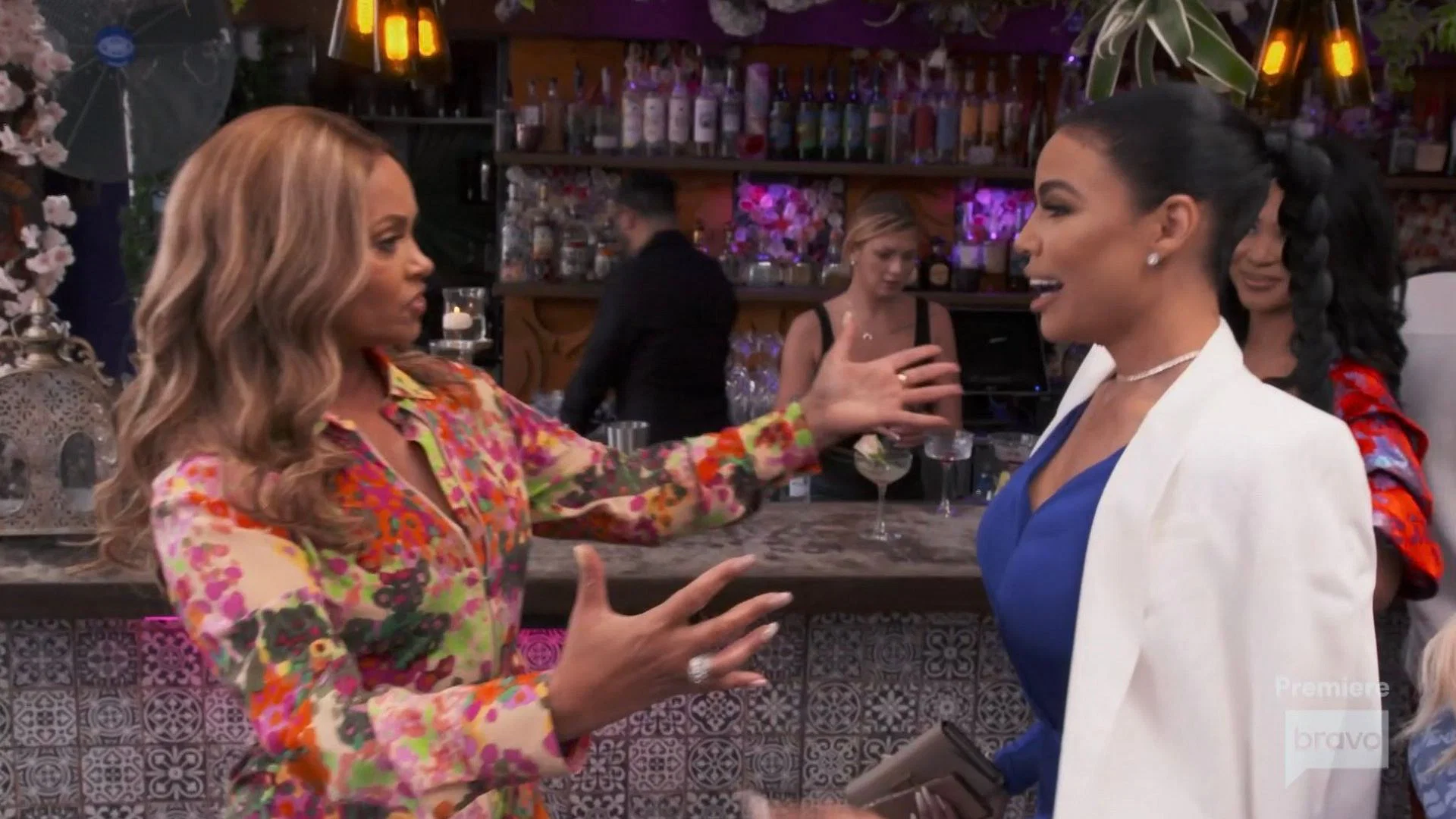 An observer mentioned, "I disagree I think it's because they were friends with Candiace and didn't like Monique and they don't like Wendy but like Mia I think it's a friend thing more than a color thing."
Do you believe this is a colorism issue or a friend group divided based on prior beefs? Sound off in the comments below.
The Real Housewives of Potomac airs Sundays, at 8 p.m. ET, on Bravo.
Stay Connected With All About The Tea: Twitter Ι Instagram Ι YouTube Ι Facebook Ι Send Us Tips