Kathryn Dennis Accused Of Reckless Driving & Endangering The Public!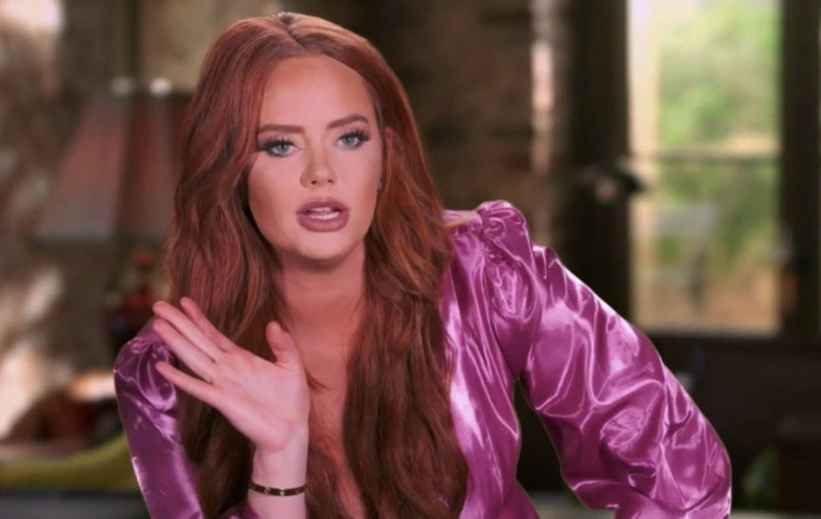 Kathryn Dennis is being blasted by Southern Charm viewers after a phone conversation filmed behind her steering wheel sparked safety concerns. 
Kathryn was featured chatting with her then-boyfriend, Chleb Ravenell's mother while driving her vehicle on a rainy road, during the third episode of Season 8. Many fans noticed that the Bravo star, who had the call on speaker, didn't always have even one hand on the wheel during the phone conversation. The mother of two was holding her phone with one hand, and using her other hand to both steer and make gestures. The reality star was even seen steering the vehicle with her knee.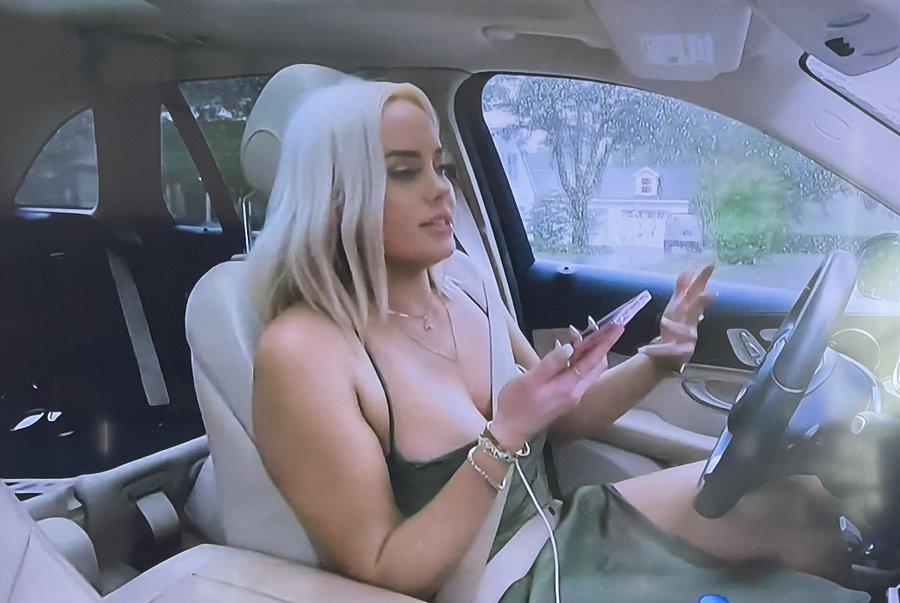 Several Reddit threads popped up after the episode aired, where fans sounded off about Kathryn's loose driving habits. 
One person noticed—"Just observing that in this most recent episode both Craig and Kathryn were driving with their knees. Lord Kathryn, it was raining! Put them claws on the WHEEL."
A fan added—"Omg Kathryn was giving me such anxiety."
Another chimed in—"She was making me ANGRY tbh, it was alarming."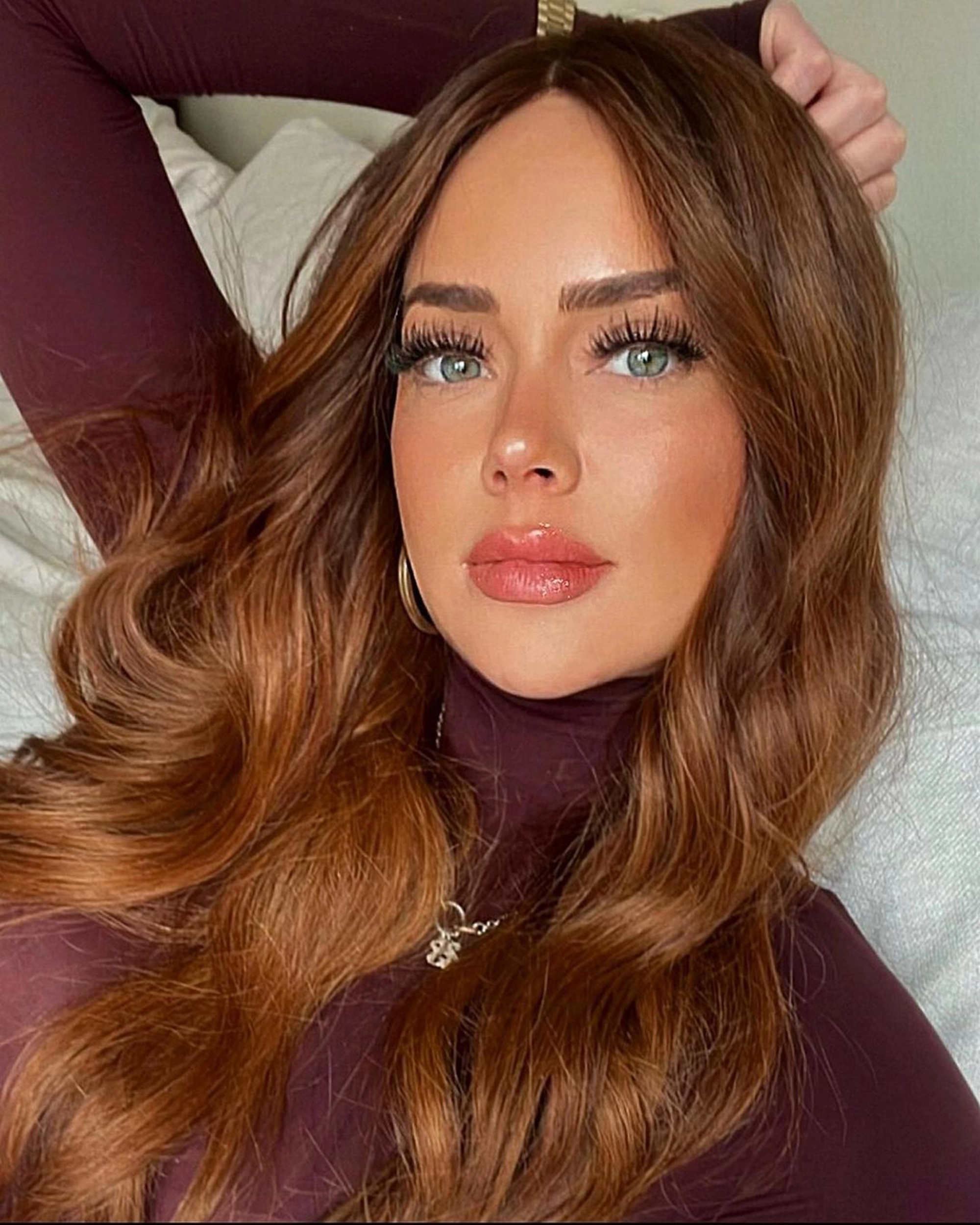 A user added—"I was confused by this because I thought they DEFINITELY have Bluetooth capabilities in their cars, right?! Unsure if it's something they don't do bc of filming or what?"
One amused fan said—"This scene had me cracking up so hard when Kathryn literally just drops the wheel to get super invested in her phone convo and barely bothers to steer with her knee."
Another wrote—"Driving with her knee And if was raining on top of it!" 

Fans continued to rant about Kathryn's seemingly reckless driving skills in a separate thread, where one person wrote—"Watching Katherine driving in the rain while talking to Debbie holding her cell phone and not holding the steering wheel at all was crazy… How can they allow this?"
A fan added—"Oh my GOSH how long did she not have her hands on the wheel AT ALL?? Like…she was holding her phone with one (bad enough) and then GESTICULATING with the other (WTF?!)"
Another person said—"She was driving with her knee, which I admittedly do for a few seconds from time to time…. But just so you can talk with your hand? In the rain? For THAT long? I was wincing the whole time."
One Reddit user noted that Kathryn was embroiled in a custody battle with her ex, Thomas Ravenel, at the time, writing—"Glad I wasn't the only one who saw that. Can't be a good look for her trying to get her kids back."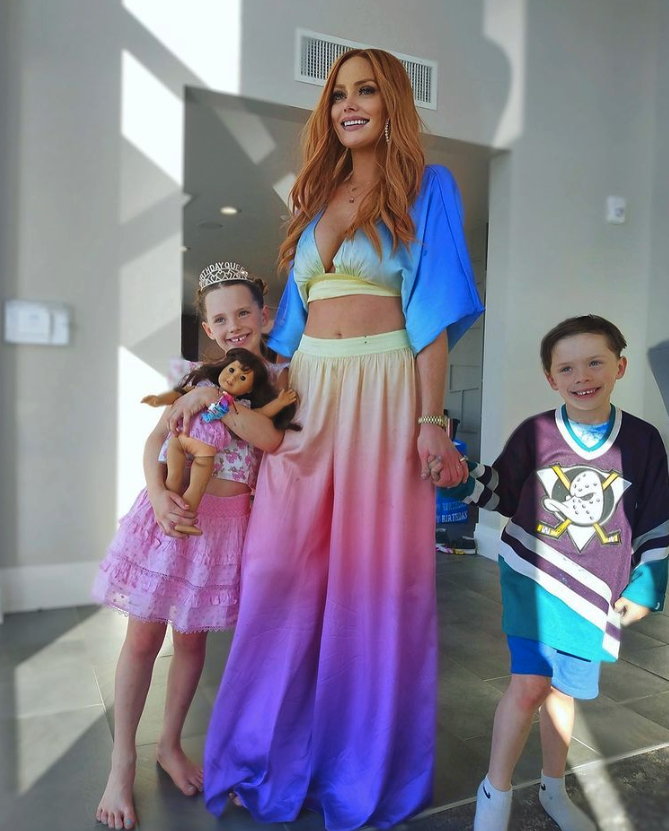 As reported last month—Court documents obtained by AllAboutTheTea.com revealed that powerhouse South Carolina attorneys, Susan Rawls Strom and Pete Currence, requested an immediate release from the contentious custody case due to a broken attorney-client relationship. 
In March 2021, Kathryn lost full custody of the two children she shares with Ravenel. A South Carolina judge awarded Ravenel primary legal custody and ruled that Kathryn would be restricted to supervised visitation every other weekend.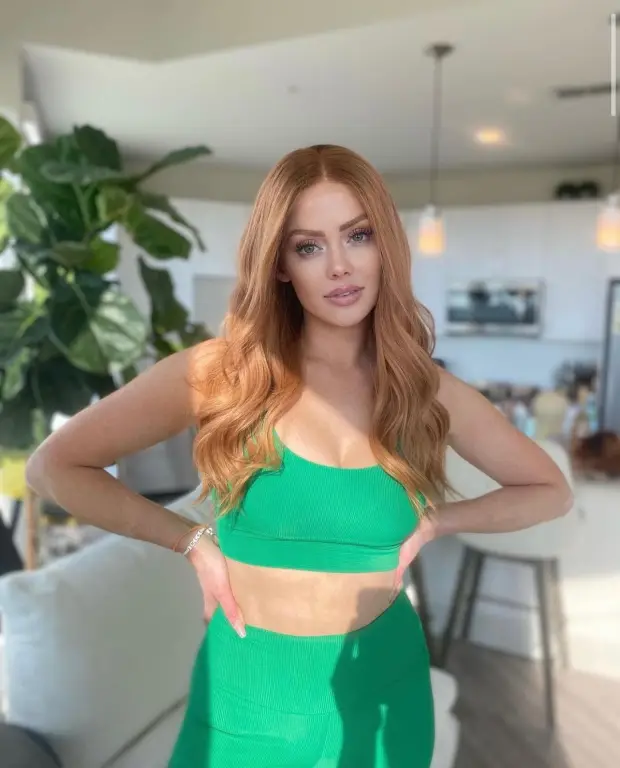 Kathryn also got called out for her lackluster cooking skills, which were on full display during the same episode. 
Many viewers noticed that Kathryn prepared meatballs without removing her jewelry or rolling up her sleeves. Kathryn was also wearing a bandage on one finger, at the time. Some fans called the scene "gross" and "disgusting," and others dissed the completed mystery dish as both confusing and unappetizing. 
Stay Connected With All About The Tea: Twitter Ι Instagram Ι YouTube Ι Facebook Ι Send Us Tips
Avigail is an Entertainment blogger at All About The Tea, who specializes in The Real Housewives of Atlanta and The Real Housewives of Potomac. Avigail has a background in marketing. She's a Brooklynite living in the Bahamas, with a passion for travel, writing, reality TV watching, pop culture and spoken word.