Celebrity News
Honey Boo Boo SLAMS Troll Who Calls Mama June A 'Coke Head'!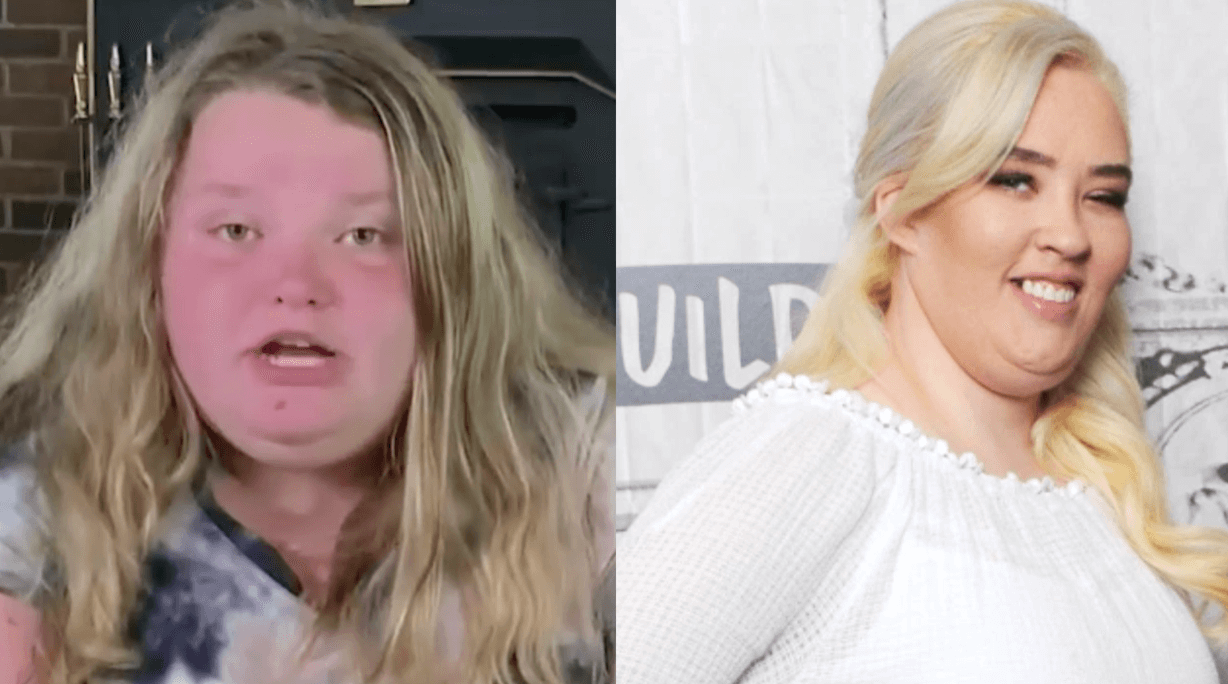 Alana Thompson is clapping back, after social media trolls slammed her mother, "Mama" June Shannon, as a drug addict and a bad mother. The Mama June: From Not to Hot personality recently confessed that she had hit "rock bottom" in her battle for sobriety, and last week, Alana, aka "Honey Boo Boo," fired back, after a critic sounded off about June's parenting skills. 
RELATED: Mama June Unveils New Chin Following $15K Surgery, See BEFORE & AFTER Pics!
Alana, 15, posted a selfie on her Instagram account, showing off her fake eyelashes and acrylic manicure. Fans were stunned by the child star's mature look, after watching the former pageant girl grow up in the reality TV spotlight. 
"You don't need lashes and nails at your age … where's the parenting at? Be a little girl please," one follower wrote, bashing June. 
"Well, her mother is a coke head and she's being raised by her sister," another fan agreed. 
"Whether it's nice or not, it doesn't matter. It's a fact," the user added. 
Alana was not happy about the comments and spoke out in defense of her family. 
"Ion to [sic] much care what y'all gotta say about me. But one thing y'all ain't finna do is [sic] talk about my mama and my sister," Alana wrote. 
"My mom is now sober of almost a year and I couldn't be prouder of her and yes I'm being raised by my sister but hey, I think she's doing a damn good job at it!" she added. 
Mama June and her boyfriend, Geno Doak, were arrested in March of 2019, for possession of crack cocaine and a crack pipe. The couple later admitted to dropping $150,000 on crack over a six month period. The duo is currently living in Florida, and claim that they've been sober for eleven months.
The teenager lives in Georgia with her sister Pumpkin, her brother-in-law Joshua, and her 3-year-old niece, Ella.
The reality teen confronts her mother in the upcoming season of the reality series, and in a recently released preview, asks her to answer some tough questions. 
"Why wasn't you there in the moments I needed you most?" Alana asks through tears. 
June, admitting her actions, responds—"Because I hit rock bottom."
"You don't know how many nights I cried myself to sleep," Alana says while crying. 
"I know that I was selfish – everyone deserves a second chance. I just hope it's not too late," June responds, after encouraging her daughter. 
The reality series kicks off in March on WE tv and will chronicle the family fallout from June and Geno's addictions. 
Alana has endured a rough road but has remained positive throughout the ordeal. The high school student recently took to Instagram to share more about her life with her followers. 
Alana revealed that she was in a relationship with her first boyfriend, adding that life "honestly couldn't be better." "Honey Boo Boo" did not reveal the identity of her new beau. 
As reported in November—"Mama June" Shannon flaunted a new look in a recent photoshoot after undergoing a dental makeover and plastic surgery for her "triple chin." 
June dropped 300 pounds after undergoing gastric sleeve surgery in 2016. We tv chronicled her stunning transformation—with cameras following several surgical procedures including breast augmentation and skin removal surgery. 
"New month, new beginning, new start, new mindset, new focus, new intentions, new results," June's wrote in a November 1 Instagram post. "So true thought I would share this with y'all and every day is a new day u [sic] just have to tell yourself, 'I'm going to do better today then [sic] I was yesterday.'" 
Mama June: From Not to Hot is set to return in March on WEtv.