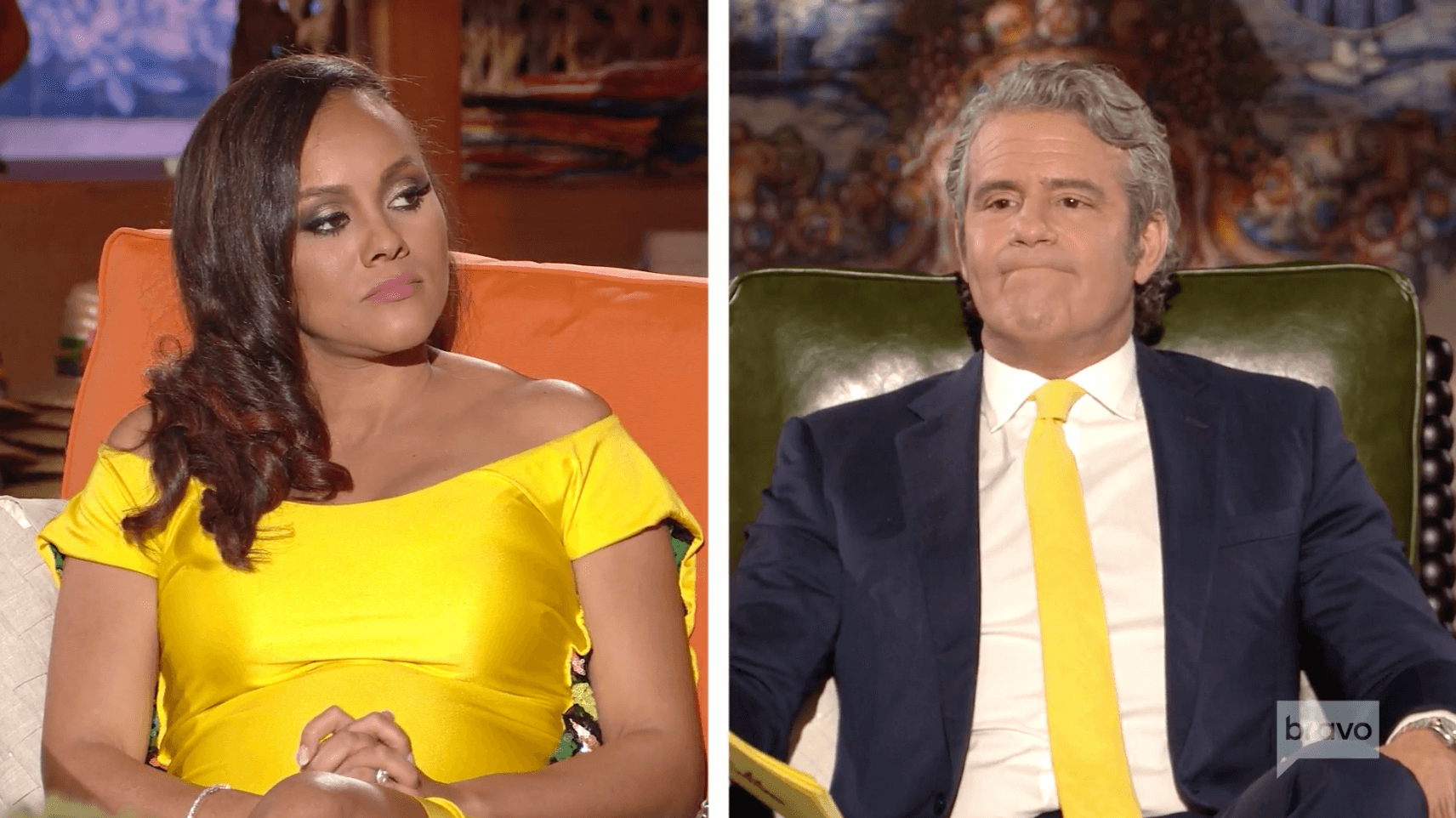 Ashley Darby reacts to resurfaced footage revealing her husband, Michael Darby, grabbing a producer's butt, in a preview clip of Sunday's reunion episode of the Real Housewives of Potomac. Michael was caught red-handed groping a producer, and Andy Cohen made Ashley watch the captured moment during the post-season chat session. 
READ ALSO: BUSTED… Michael Darby Caught Grabbing Another Male 'RHOP' Producer's Butt!
"An old clip has resurfaced from Season 1," Andy stated. "It must have been at Charisse's birthday party, of Michael squeezing the ass of a producer. This is certainly relevant giving everything that happened last season."
"No, because I know the context," Ashley responded when asked if she was bothered by the clip. "It's not like that serious to me. This producer was very funny, very flirtatious with Michael. In a not very sexual way, but they had this fun relationship. Michael meant no harm."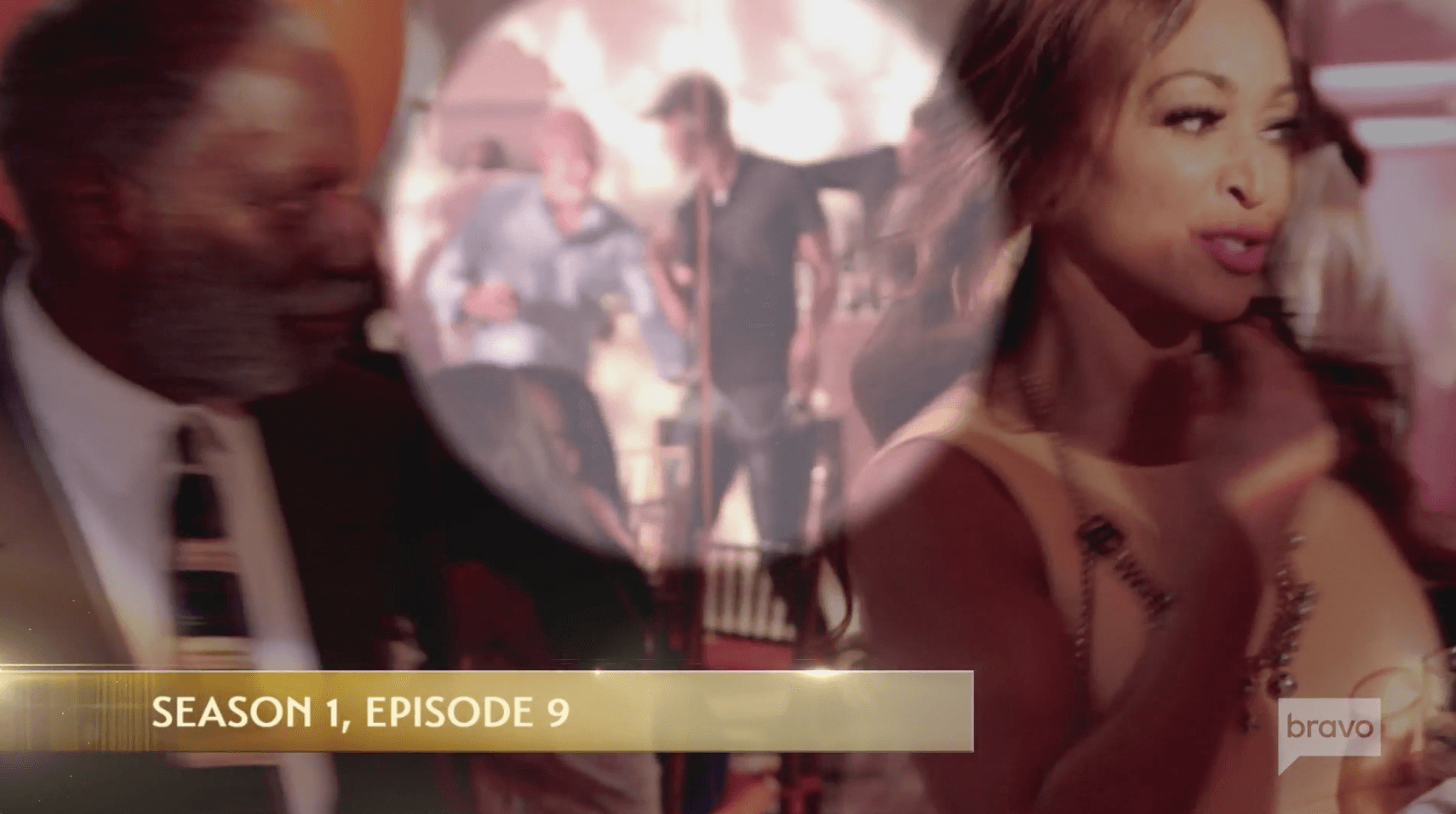 Ashley claimed that the producer would back her up if asked to clarify his stance. 
"We asked him and he said that it wasn't consensual, and he was a little mortified by it," Cohen said. 
Production rewound the cast discussing Michael's handsy habits on the Season 4 reunion. 
"I brought that up last year at the reunion," Robyn said last season. "That is the incident I was referring to." 
Cohen and the cast agreed that a pattern exists, but Ashley alleged that signed affidavits prove just the opposite. 
As reported—In 2019, Michael Darby was at the center of a huge scandal involving a RHOP cameraman during the filming of Season 4. Orville Palmer alleged that Michael "grabbed and groped" his butt while they were filming at Monique Samuels' house during her rainbow baby shower. Gizelle Bryant, Robyn Dixon, Karen Huger, Candiace Dillard and Monique all agreed that other producers had confirmed Michael's unwanted squeezes.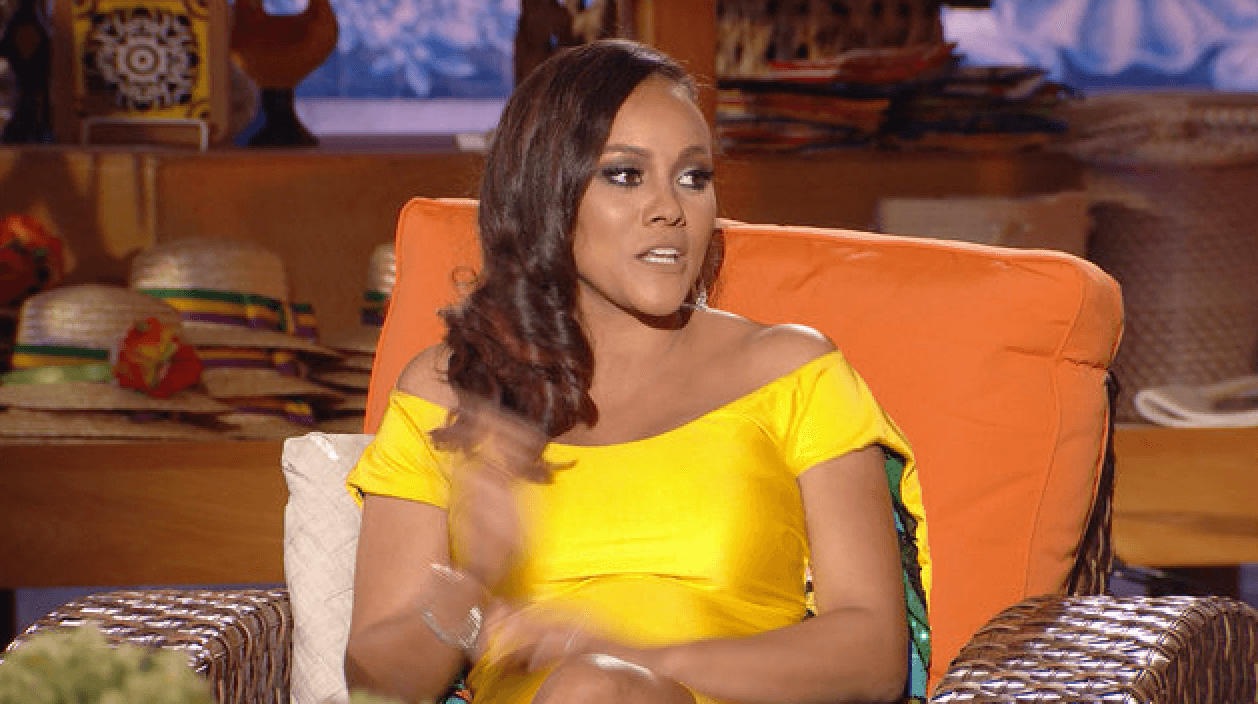 The ladies said that the alleged incidents happened during season one, around the same time cameras (and the "green-eyed bandits") caught Michael Darby grabbing the butt of Katie Rost's then-fiancé, Andrew Martin, on the dance floor at Charisse Jackson-Jordan's 50th birthday party. 
Bravo cameras confirmed that Michael was busy that night, grabbing not only Martin but the mortified producer as well.  
"That same night that Michael grabbed Andrew's butt he also went around and grabbed their [producers] butts," Robyn said during the Season 4 reunion. 
Press play to watch!
As reported—Ashley recently reacted to Michael complimenting fellow RHOP husband, Eddie Osefo's appearance during the finale episode.
Ashley shared her thoughts about Michael's interaction with Eddie during an appearance on Watch What Happens Live. 
"My husband has no shame in telling someone if they're attractive. I feel like there's just so much homophobia, and it's just a toxic environment for anyone to express any sort of opinion about an appearance," Ashley said. "Quite frankly, I love that my husband is comfortable in his skin to do that."
Michael and Ashley share a toddler son and are expecting their second child in February. 
Watch the drama unfold on Part 2 of the Real Housewives of Potomac, Sunday at 9 pm, ET, on Bravo. 
Stay Connected With All About The Tea: Twitter Ι Instagram Ι YouTube Ι Facebook Ι Send Us Tips