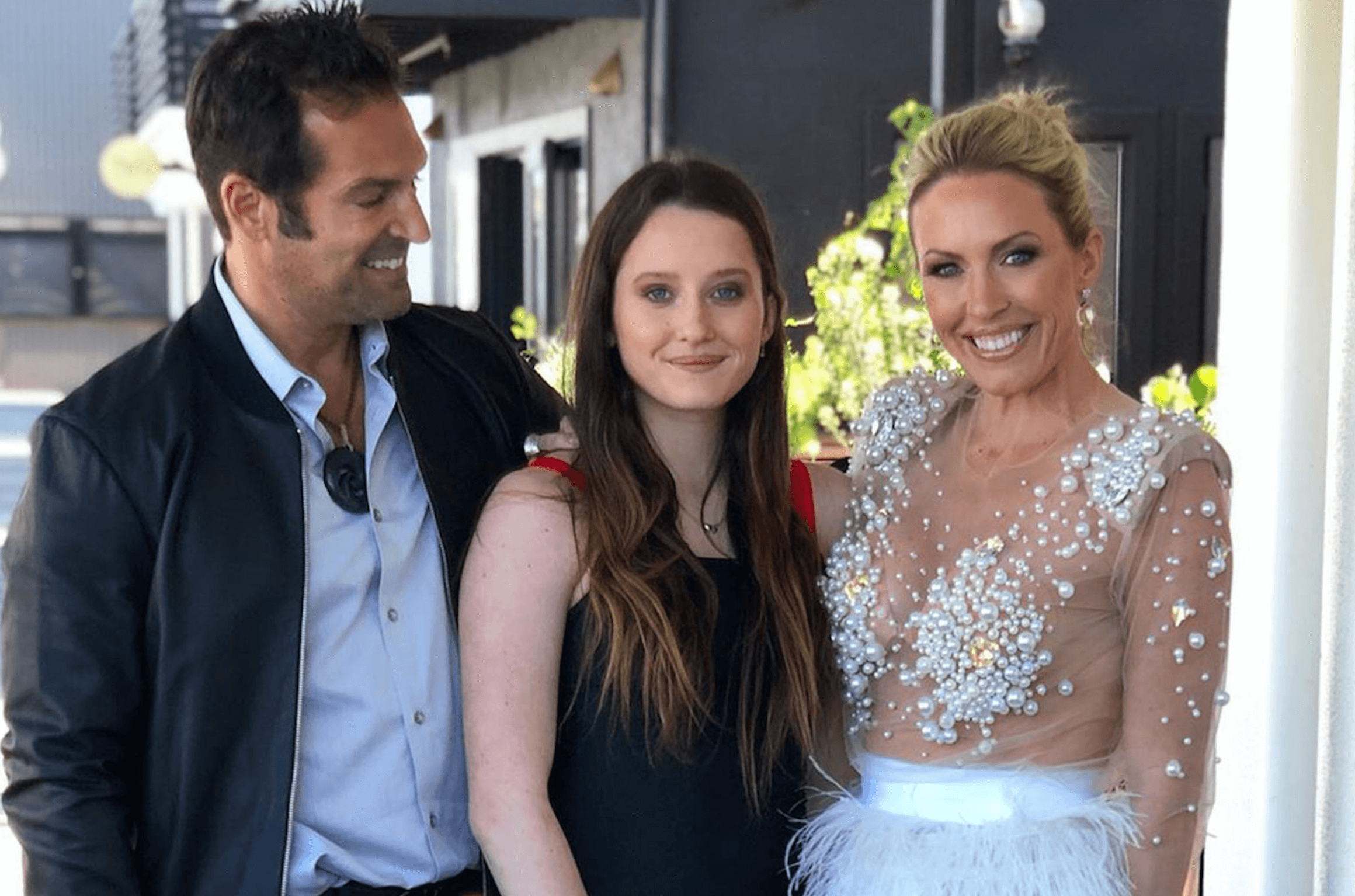 Braunwyn Windham-Burke's relationship with her teenage daughter, Rowan Burke, has been on thin ice as the reality star's complex storyline unfolds on the Real Housewives of Orange County.
Rowan shared yet another layer of the contentious mother/daughter relationship, in a video posted on her YouTube channel.
RELATED: Braunwyn Windham-Burke's Daughter Trashes Her Abusive Parenting After Lesbian Reveal – Wants Dad To Have FULL Custody!
Rowan shared about a disturbing interaction with her mother on the platform, but the video was swiftly taken down — along with the teen's entire YouTube channel.  
A viewer captured and shared the raw confession, on Twitter. 
Rowan has been open about her struggle with anxiety and her ongoing battle with body image. The 18-year-old created a YouTube video series in August 2020, opening up about her mental health. 
"I've had OCD my entire life, or as far as I can remember. That has a big role in my eating disorder, or the fact that I even got an eating disorder in the first place. I've struggled with it for as long as I can remember," Rowan shared in her first video.
Rowan explained that the crushing OCD and subsequent depression escalated during her sophomore year of high school, and led to self-harm and a serious eating disorder. She spoke about her 6 week treatment center experience in her second video. 
Rowan described a run-in with her mother that landed her in a hotel with her father, Sean Burke, before she was checked in to the treatment facility. 
"It was the night that I got sent away," Rowan tearfully shared. "Every time I think about that night, I cry." 
Rowan explained that she came home and immediately got into a confrontation with her mother, over her eating habits. 
"My mom tends to do this thing where she doesn't react in the best way, especially at first," Rowan explained. "She reacts from a place of fear."
"She told me 'you won't even eat a f*cking vegetable'" Rowan recalled. "That stuck with me for a really long time." 
"She was bringing my little sister over to me, basically making me feel bad, saying I couldn't even eat a vegetable for her," she added. "My sister was like one at the time, she was a really tiny baby." 
"My mom didn't want me in the house, so I went to a hotel with my dad and stayed there for a bit," Rowan continued, explaining that they eventually returned to the family home.  
"The next morning, my mom didn't want me in the house, so I went to school for a couple hours before I got sent away," Rowan revealed. "It was a horrible day." 
Press play below to watch a snippet of the video.
Rowan discussing Braunwyn verbally and emotionally abusing over her eating disorder. She couldn't even look at her so she sent her to a motel and left it up to Sean to drop her off at a center #RHOC pic.twitter.com/NO6hJg3ikY

— Reality TV Bliss (@RealityTVBliss) December 16, 2020
Rowan went on to explain that her father picked her up from school and took her to a treatment center. 
As reported—A viewer recently sounded off on Twitter about Braunwyn's rollercoaster storyline—slamming the mom of seven, while taking note of the "pain and fear" exhibited by her daughter. 
"Braunwyn needs to be in a rehab facility. Her husband should be awarded full custody. Braunwyn is not stable. Everyone could see the pain and fear on her daughter's face. But Braunwyn. Braunwyn is only thinking of herself. She had a vow renewal and now she says she's a Lesbian," the fan wrote, on December 4. 
Fans know that Rowan is frequently featured on the show—and identified herself by cosigning the tweet. Rowan "liked" the tweet, seemingly confirming the fan sentiment. 
Braunwyn recently came out as a lesbian only days after her vow renewal ceremony aired on RHOC. 
The Real Housewives of Orange County airs on Wednesdays at 9 pm, ET, on Bravo.
Stay Connected With All About The Tea: Twitter Ι Instagram Ι YouTube Ι Facebook Ι Send Us Tips