Real Housewives of Potomac
Braunwyn Windham-Burke's Daughter Trashes Her Abusive Parenting After Lesbian Reveal – Wants Dad To Have FULL Custody!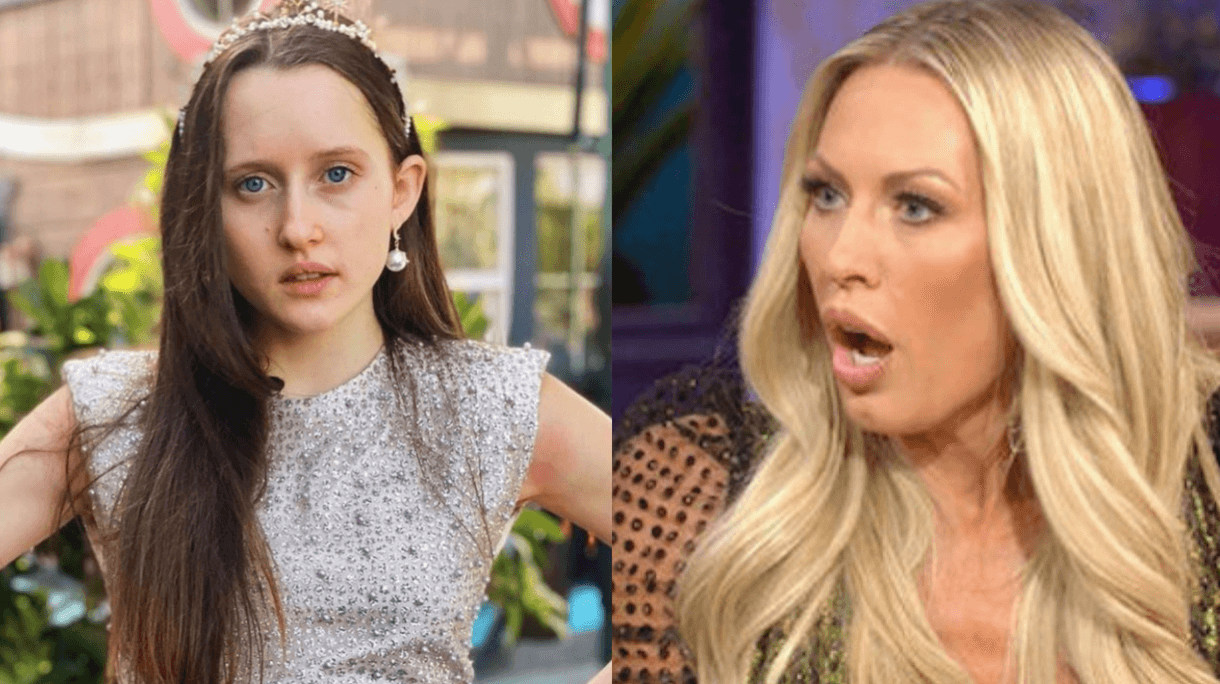 Braunwyn Windham-Burke's Real Housewives of Orange County storyline has collided with real life—and it appears that her teenage daughter, Rowan, is not staying silent.  
RELATED: RHOC's Braunwyn Windham-Burke Comes Out As A Lesbian — Husband Reacts PLUS See Pics of Her Girlfriend!
Braunwyn's sobriety journey has been unfolding on the Bravo series, and viewers recently watched the reality star and her husband, Sean Burke, renew their wedding vows, after twenty years of marriage. Braunwyn announced that she was gay last week, throwing an unexpected twist into the complicated family narrative.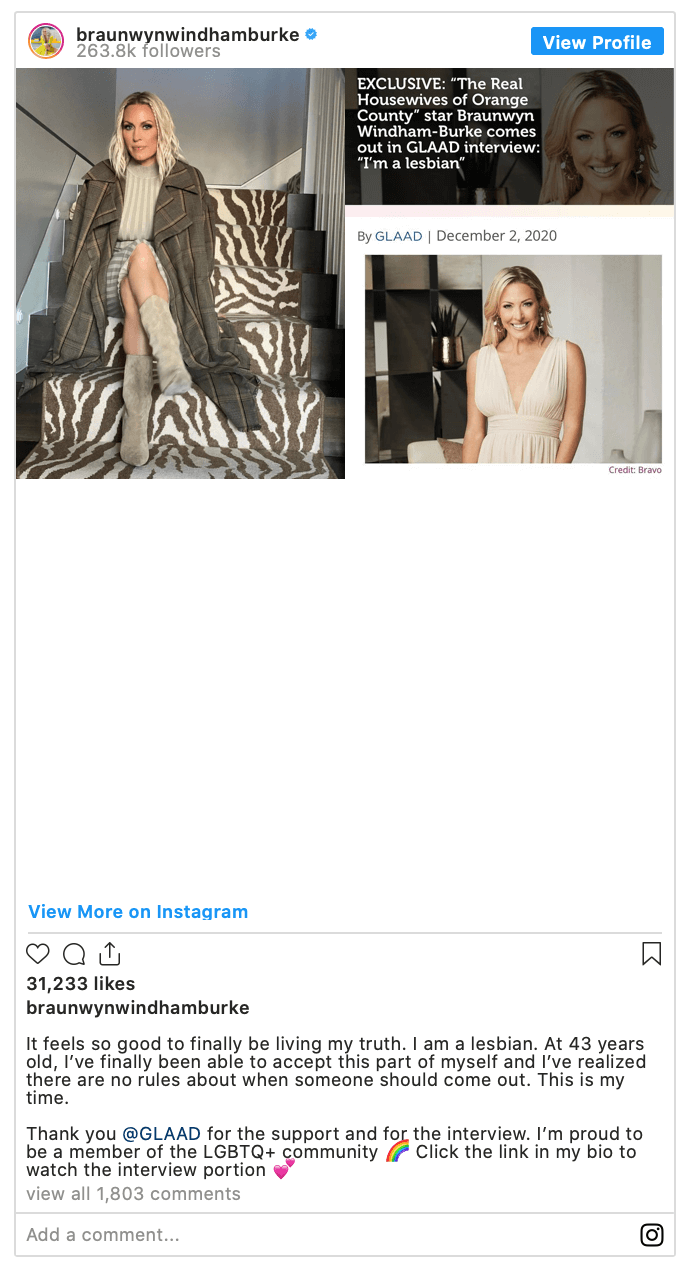 A viewer recently sounded off on Twitter about Braunwyn's rollercoaster storyline—slamming the mom of seven, while taking note of the "pain and fear" revealed by one of Sean and Braunwyn's daughters.
"Braunwyn needs to be in a rehab facility. Her husband should be awarded full custody. Braunwyn is not stable. Everyone could see the pain and fear on her daughter's face. But Braunwyn. Braunwyn is only thinking of herself. She had a vow renewal and now she says she's a Lesbian," the viewer wrote, on December 4.   
Fans know that Rowan Burke, 18, is frequently featured on the show—and it looks like she identified herself by cosigning the tweet.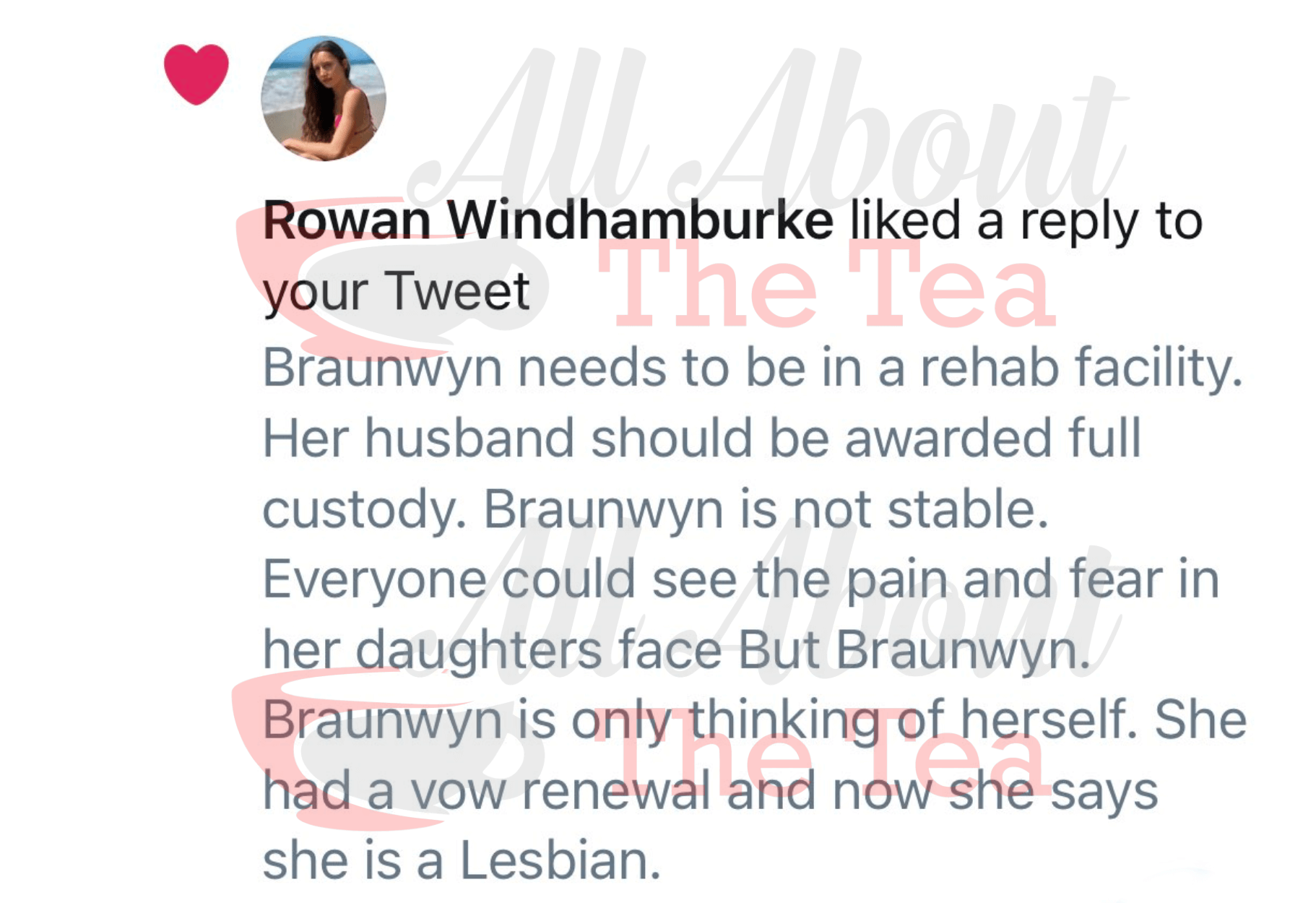 Rowan "liked" the tweet, seemingly confirming the fan sentiment. 
As reported—Braunwyn came out as a lesbian only days after her vow renewal ceremony aired on RHOC. 
"I'm a member of the LGBTQ+ community," she said during an interview with GLADD. "It has taken me 42 years to say that but I am so proud of where I am right now. I'm so happy where I am. To be able to be comfortable in my own skin after so long is just so nice."
Rowan has been open about her struggle with anxiety and her ongoing battle with body image. The teen created a YouTube video series in August 2020, opening up about her mental health.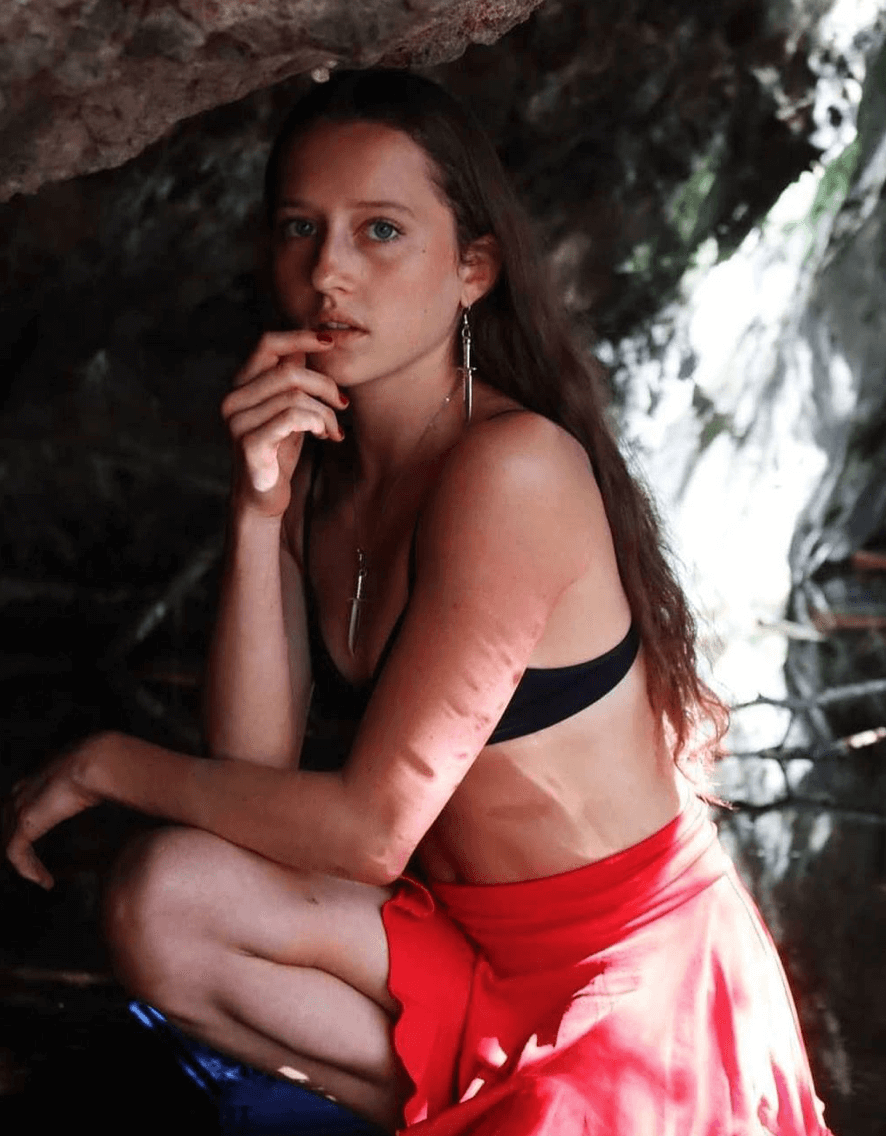 "I've had OCD my entire life, or as far as I can remember. That has a big role in my eating disorder, or the fact that I even got an eating disorder in the first place. I've struggled with it for as long as I can remember," Rowan shared in her first video.
Rowan explained that the depression escalated during her sophomore year of high school, which led to self harm and an eating disorder. She spoke about her 6 week treatment center experience in her second video. She shared about how she handled the Covid-19 pandemic derailing her senior year, in the third installment. 
"I didn't get to do prom, I didn't get to do graduation. I kind of say f–k it about that stuff, but it does get to me, the fact that I never really got closure for high school, which I guess kind of sucked, I'm sure all 2020 graduates can relate to this. There's a lot of people that went through that. It's hard, it sucked," she said. 
Rowan explained that a four hour daily workout routine consumed her life, and revealed that a day trip to Palm Desert with her mother proved to be a game changer. 
"It was the first time I didn't work out at all in a day," said Rowan. "It was the most freeing, amazing day that I've had in so long." 
Rowan's real-time "like" seemingly confirms that a rocky mother/daughter relationship exists, as Braunwyn's story continues to play out. Viewers watched Braunwyn melt down during a casual exchange with Rowan and Sean on a recent episode of RHOC, shrieking a demand to be heard.  
The Real Housewives of Orange County airs on Wednesdays at 9 pm, ET, on Bravo.
Stay Connected With All About The Tea: Twitter Ι Instagram Ι YouTube Ι Facebook Ι Send Us Tips