Love After Lockup
Spoiler Alert: 3 Of The 4 Female Ex-Cons From 'Life After Lockup' Are Back In Prison!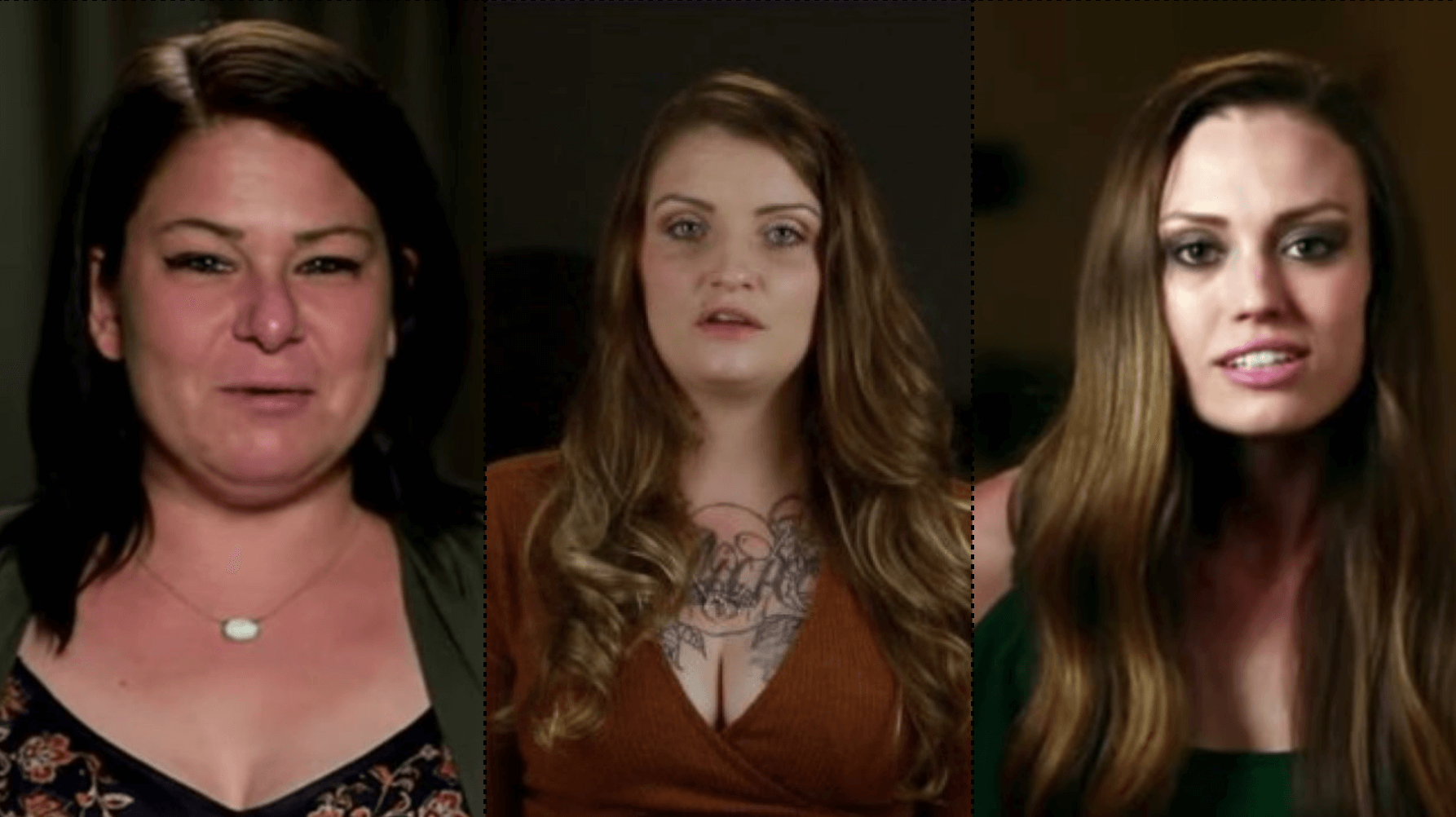 The new season of Life After Lockup has been a wild ride so far and it's about to get even wilder with the following spoiler alerts.
RELATED: Love After Lockup's Michael Simmons Jailed For Felony Child Neglect!
Season 4 features four female ex-cons with extensive rap sheets who are trying to get their lives back on track. Unfortunately, their criminal ways have landed them back in prison. Warning: Spoilers ahead!
John Miller was very confident that when the love of his life, Kristianna Roth, was released from prison, she would get a new lease on life.
"I really think Kristianna will stay out of trouble this time around," John said on the show. "You know, she's never had anything on the outside to really look forward to and to keep her grounded."
But with Kristianna's long criminal history and temptations within the halfway house she lived in, it wasn't long before Kristianna was back on the streets. Kristianna escaped from the halfway house she was assigned and disappeared for days. She finally called John to pick her up but knew she soon would be facing big trouble. Although her fate hasn't played out on the show just yet, according to online records, Kristianna is back in prison with a tentative discharge date of February 27, 2023.
The last episode of Life After Lockup followed runaway bride Destinie Folsom as she continued to dodge fiancé Shawn Osborne's calls and concerns. With the possibility of going back to jail continues to loom over her head, Destinie wants to go crazy before she's back behind bars. So, she stole Shawn's car and credit card and continues to take Shawn on a wild chase.
"I don't really have a plan right now," Destinie explains to the camera on the show. "I got his f*cking credit card and his car. Like, I'm gonna go f*cking live it up and do me."
In November, Destinie was sentenced to 16 months in prison for escape and false impersonation. Local prosecutors describe her situation as:
"Defendant was convicted of a felony violation of Penal Code section 4532(b)(1), Escape while serving 2 years for two felony convictions of Penal Code section 530.5, False Impersonation and 1320, Failure to Appear on a Felony Charge. Defendant was sentenced to 16 months prison concurrent to the 427 days remaining on her prison sentence and was remanded to jail today. This case was prosecuted by DA Stewart with assistance from Glenn County Sheriff's Office Sergeants Holley and Draper."
Scott Bradshaw thought that when his #HotFelon bae, Lindsey Downs, was finally released from jail, all will be well with their love. But when Lindsey realized that Scott didn't complete the long list of tasks and demands she had, all hell broke loose. In their last episode, the couple continued to bump heads due to Lindsey's bratty behavior and Scott's controlling ways.
Now, Lindsey is jailed at the Lafayette County Detention Center in Oxford, Mississippi. Online records show that Lindsey was booked into jail on Oct. 8, and before that, she was arrested three times since her release in May. In mid-June, the mother-of-one was arrested then booked again the following month. Lindsey was charged with possession of a controlled substance with intent, possession of a firearm by a felon, and possession of a stolen vehicle and property, and fleeing arrest.
The two arrests violated Lindsey's probation, and in July, she was placed behind bars. There's no word on how long Lindsey will be imprisoned for violating her probation because she's also facing time for the new charges she received in June.
To see how the relationships will play out, watch Life After Lockup on Fridays at 9 p.m. ET, on WE tv.
Stay Connected With All About The Tea: Twitter Ι Instagram Ι YouTube Ι Facebook Ι Send Us Tips