Larsa Pippen EXPOSED For Creeping With Married NBA Baller, Gets DRAGGED By Fans AND Son Scottie Pippen, Jr.!
Larsa Pippen is being dragged for filth after she was spotted holding hands in public with a married NBA player. 
RELATED: Larsa Pippen EXPOSES the Kardashians & Reveals Khloe Stole Tristan From Her!
Earlier this week, the estranged wife of Scottie Pippen was seen walking hand-in-hand with Minnesota Timberwolves guard, Malik Beasley, 24. Photos were taken of Larsa Pippen, 46, and Malik and were posted online. In the photos, the pair are seen wearing masks as they strolled alongside each other during an outing in Miami. And Larsa is wearing a sexy outfit with no bra.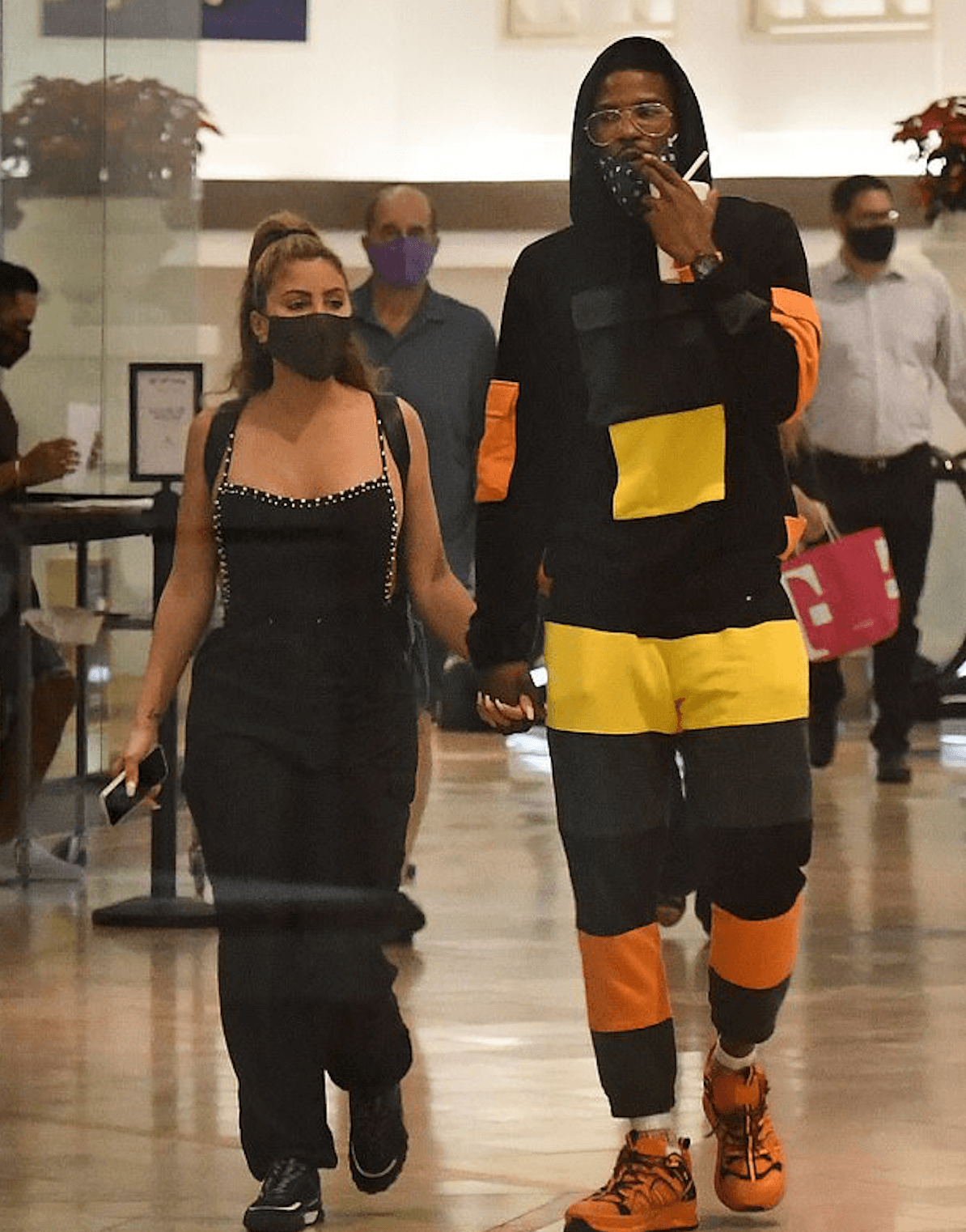 After pictures hit the internet, news surfaced that Malik Beasley's wife, Montana Yao, had absolutely no clue that her baller husband was in the streets with another woman, let alone Larsa Pippen. Sources tell TMZ that the model was "blindsided" when she saw pics of Malik cheating on her. 
The worst part? Montana was expecting Malik to make it back home to Minnesota for his 24th birthday on Nov. 26, but he never made it. Montana wasn't happy about that; And when she saw pics of Larsa getting cozy with her man, things went left. 
Montana Yao, took to her Instagram Stories to air out her frustration.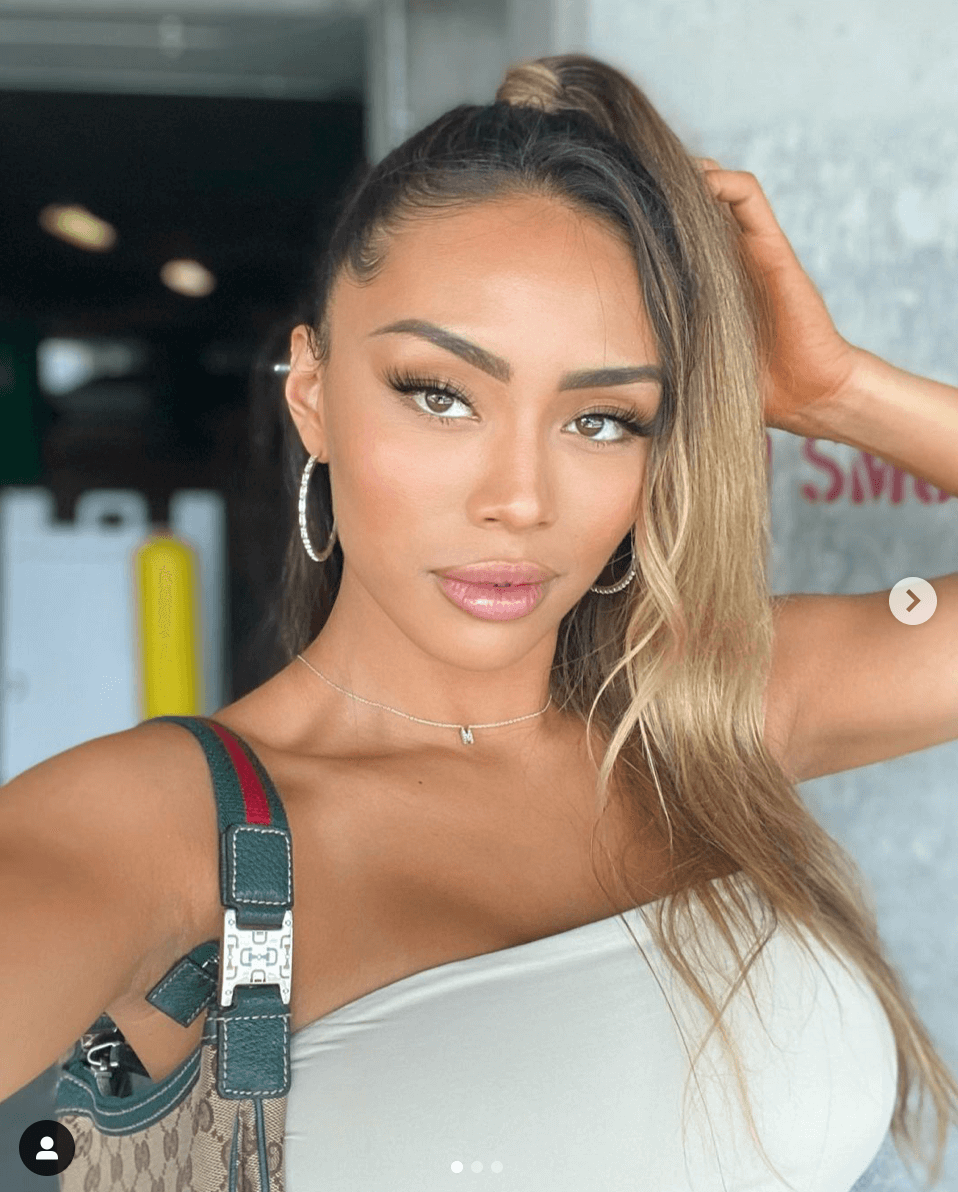 "I've always and will forever remain true to who I am and GOD has never let me down," Montana wrote on Instagram. "The truth always comes out one way or another. Appreciate all the love ya'll for real."
She then wrote, "Wow… I don't even know this man… this is wild y'all I'm seeing it for the first time just like y'all." Now, Montana isn't sure about the fate of her and Malik's relationship and according to The Shaderoom, sources are saying that Montana has retained a lawyer and is seeking a divorce from Malik.
TSR also reported that another woman who has allegedly been creepin' with Malik has come forward, claiming she also found out about the NBA star and Larsa via social media.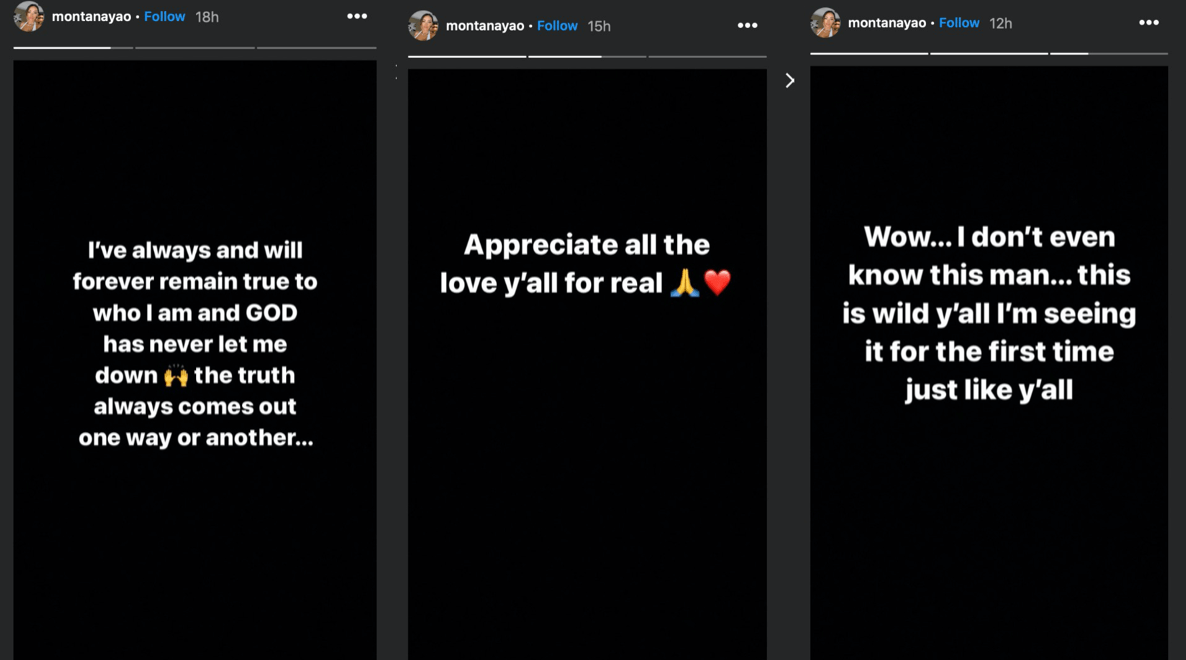 Fans across the internet dragged Larsa, calling her out for her hot girl antics. Larsa and Scottie Pippen's son, Scottie Pippen, Jr., joined the conversation and began 'liking' the following comments that shaded his mom:
"thank god Scotty pippen jr dont gotta play in front of fans cause he would be catching all the hell right now"
"I just know Scottie Jr is exhausted"

"scotty pippen jr don't deserve this"
"Dear Scottie Pippen Jr if you are reading this stay focused kid, dont worry about social media, i know thats ya moms but you gotta control what you can control"
"To choose clout chasing over your own child, smh, I'm so sorry sweetheart"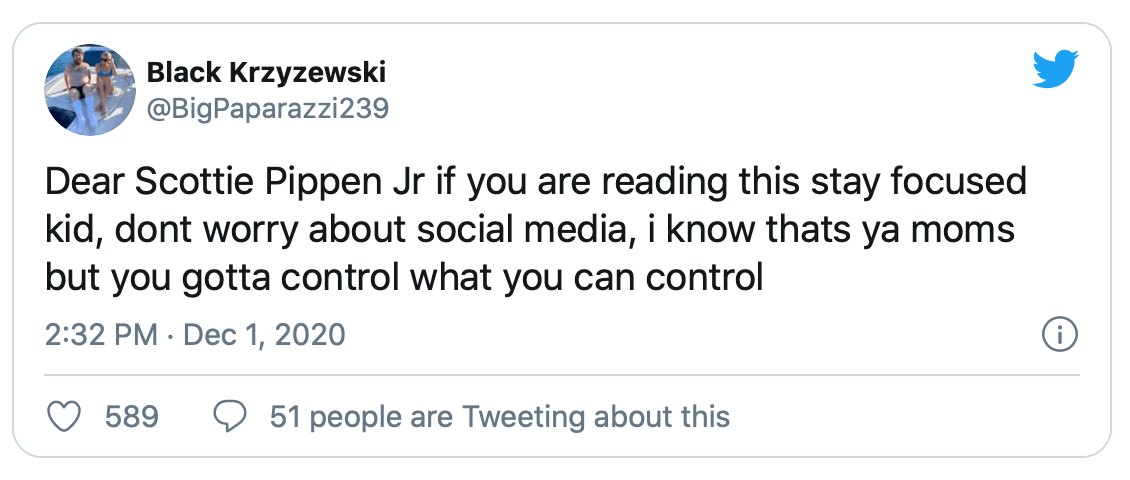 "Quick champions classic break to remind people @spippenjr deserves better…kid is BALLING out right now and has to deal with all of this BS that he doesn't ask for or control —hope he keeps focused cause his game don't lie"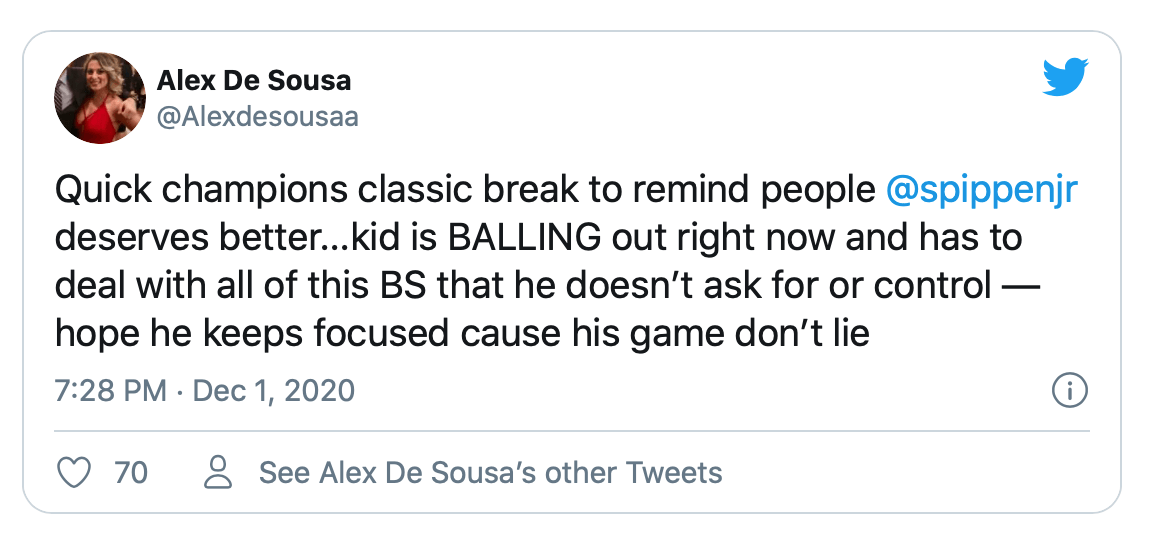 Scottie Pippen, Jr. then tweeted a message of his own. "Focused on myself and my goals. I'm not responsible for nobody's actions. All good over here," he wrote.  
The news comes nearly a month after Larsa Pippen exposed the Kardashians for cutting her off and claimed that she "kind of was seeing Tristan before Khloé." 
"I was seeing him," she recalled. "I had him come to L.A. I brought him to a party Kim had. I introduced him to all of them. And then a week later, maybe 10 days later, he started seeing Khloé, which is fine. I don't even care… I'm the type of person I don't chase what's not for me. I will never chase a man. I will never, like, put a leash on a man. I don't do that. I feel like, let you be great. If you want to be with other people, go ahead. I'm great by myself."
Stay Connected With All About The Tea: Twitter Ι Instagram Ι YouTube Ι Facebook Ι Send Us Tips
Ashlee Nicole is a Senior Editor at All About The Tea, who specializes in content curation. Born and formed in New Orleans, LA, Ashlee is an absolute music junkie and self-proclaimed foodie who loves all things music, entertainment, and culture.