Teen Mom
David Eason Slammed For PULLING GUN Near 3-Year-Old Daughter On Live Stream!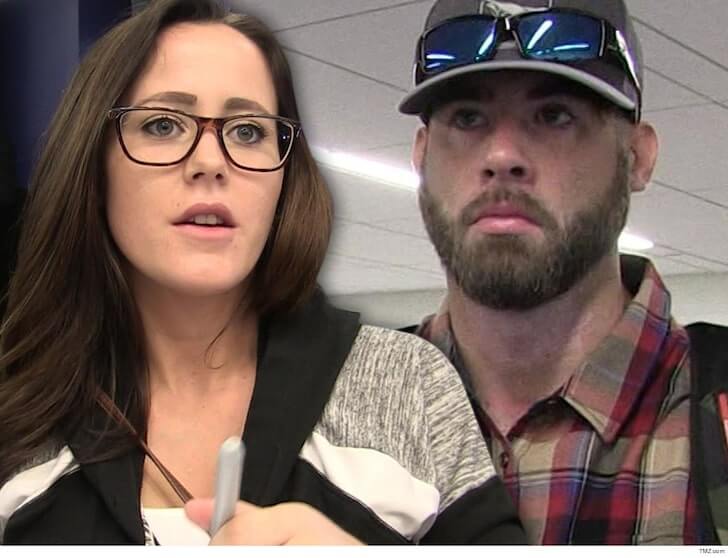 Jenelle Evans sparked controversy after the former Teen Mom 2 star shared a video of her husband, David Eason, toting a handgun inside the family home.
READ ALSO: Jenelle Evans Husband David Eason Under Investigation For Shooting and Killing Her Dog!
Jenelle shared the video on Instagram over the weekend, giving followers an inside peek into their home as they put away groceries. It was unclear if the post was a sponsored one, but it didn't take long for fans to notice a camo print handgun on David's hip.
MTV viewers will remember that David admitted to shooting the family dog after it allegedly bit their young daughter's face, causing lots of chatter among Teen Mom fans.
The couple addressed the situation, alleging that TikTok shut down a previous livestream due to something "controversial" revealed in the video.
"TikTok just kicked me off of my Livestream video, because they said something in my video was controversial. I don't know…," Jenelle said.
"I know," David snapped—referring to his weapon. "Instagram doesn't give a f–k, Instagram isn't as much as a b—h as TikTok."
Fans of the reality star reacted to David's armed appearance, pointing out the danger of carrying a gun inside the family abode.
"David carries all the time, I mean no matter what store we go in…we just got home so, of course, it's on his hip. He has a holster on his belt," Jenelle said in response to a concerned fan.
"It's an open carry state here unless you have a concealed weapon permit. We don't, we haven't taken the classes for it yet," she added.
David chimed in, confirming that he always carries his firearm "unless I'm sleeping, then it's on the nightstand."
Fans sounded off with one follower noting—"That dude should not be able to carry a weapon AT ALL."
Lots of Jenelle's followers haven't gotten over David shooting her dog, "Nugget" in the family's backyard, in 2019.
David revisited the controversy recently, reiterating that his decision was a sound one.
"It was a situation where my daughter, her health, her safety was in danger," David said.
"This was something that nobody wants to ever have to do. The dog was aggressive. Yes, she might not be huge or whatever, but you know when a dog bites a child on the face more than one time, then it should never be around the child again. If you give the dog up for adoption, one day it's going to be around children again," he explained.
David concluded that the dog had to be euthanized, which he took care of himself.
Press play below!
Teen Mom 2 airs on Tuesdays at 8 pm, ET, on MTV.
Stay Connected With All About The Tea: Twitter Ι Instagram Ι YouTube Ι Facebook Ι Send Us Tips