Celebrity News
Wendy Williams CLAPS BACK At Fans Who Accused Her Of Looking High On Live TV!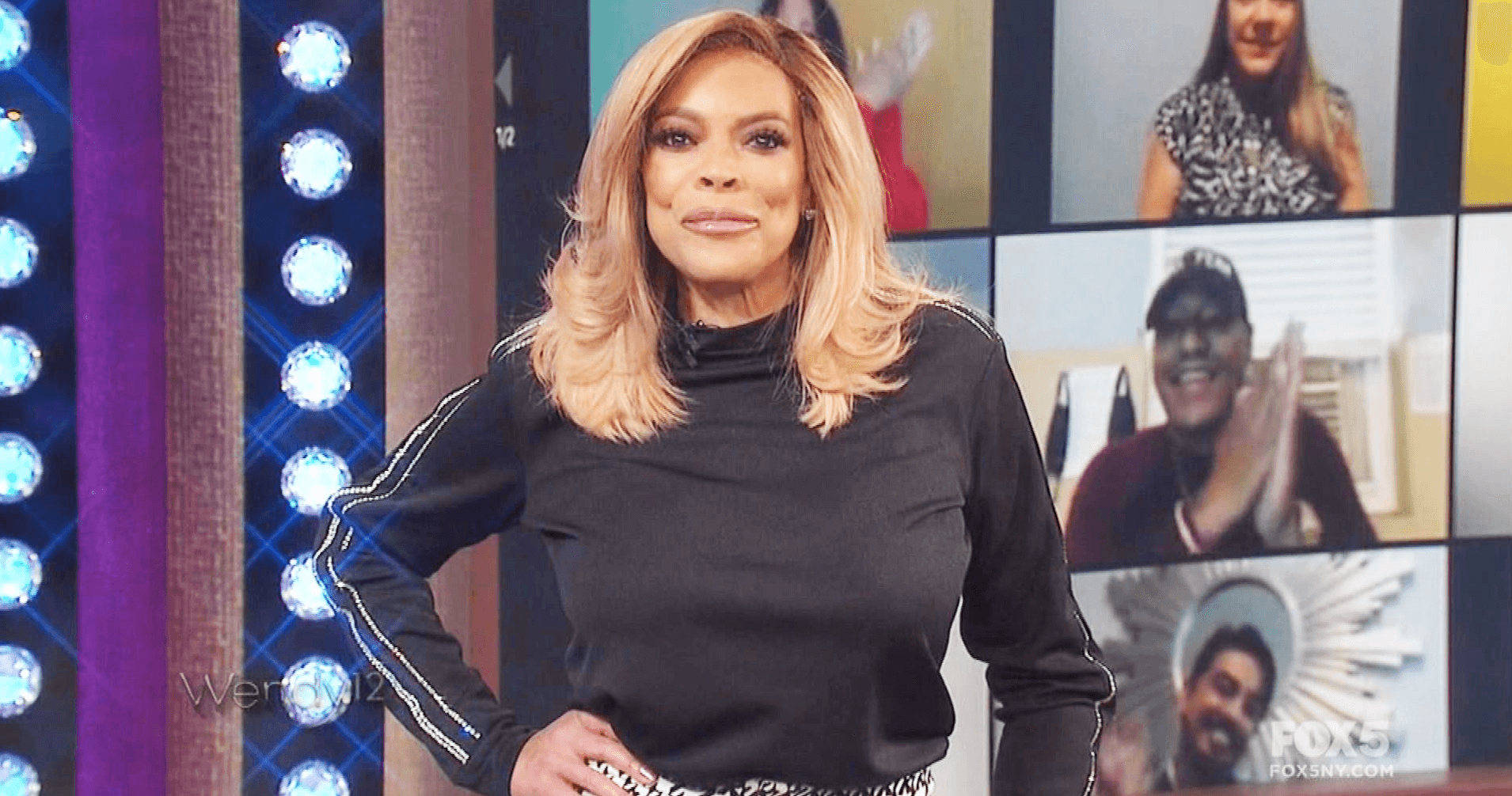 Wendy Williams addressed her recent, questionable behavior on The Wendy Williams Show after appearing inebriated on live TV.
READ ALSO: Wendy Williams' Former DJ Says Her Staff Is 'Afraid To Speak Up' Following Recent On-Air Behavior
On Friday (Oct. 23), Wendy Williams posted a clip from her broadcast and fans immediately began questioning her behavior and health. Now, the talk show host is responding to rumors and accusations that she self-medicates.  
"I always say I love you for watching 'cause I really, really do," Wendy said on the Oct. 26 episode of her talk show. "I come here every day and I try to do the best that I can for you. I appreciate you watching, but even after all of these years, it's still work. An effort put in for the hour I'm out here, you know? I guess every day is not perfect, but I'm not a perfectionist. I'm not perfect."
Wendy continued, "I do appreciate you putting in the effort to watch us, and I love entertaining you. You know? It's not easy. It is not easy, you're a tough crowd."
After watching Wendy's Friday clip, fans were concerned with Wendy's behavior. One commented, "Wendy, please take care of yourself… It was honestly hard to watch you today. I look forward to watching you in a better light Monday.."
Another fan said, "Wendy, I'm not being rude. Today was hard to watch. I never say anything negative about you because you are a legend. I hope everything is ok. It was difficult to watch Norman and Suzanne trying to do their best to not react. I'm really hoping you are well. Lots of love from Texas."
DJ Boof, Wendy Williams' former DJ, commented on her behavior after a fan suggested Wendy stop production on her show.
"Wendy you need to stop your show and seriously get help," the fan wrote on Instagram, calling out Wendy's staff for "just watching you spiral instead of sending help shame on them." 
DJ Boof replied to the fan, alleging that there's a bigger problem behind the scenes.
"Y'all have no idea what's really going on and everyone there is afraid to speak up because they don't wanna lose their jobs.." DJ Boof wrote. "This is going to play out bad.. i feel sorry for the workers and victims."
Wendy has been very vocal about her past struggles with drug addiction. In 2019, open about her past struggle with drug addiction, specifically cocaine. In March 2019, she revealed on an episode of her show that she had been living in a sober house for several months. 
Stay Connected With All About The Tea: Twitter Ι Instagram Ι YouTube Ι Facebook Ι Send Us Tips