Celebrity News
Donald Trump Jr.'s Ex Aubrey O'Day DRAGS Trump Family — Claims Ivanka Is A Secret Lesbian & Don Jr. HATES His Dad!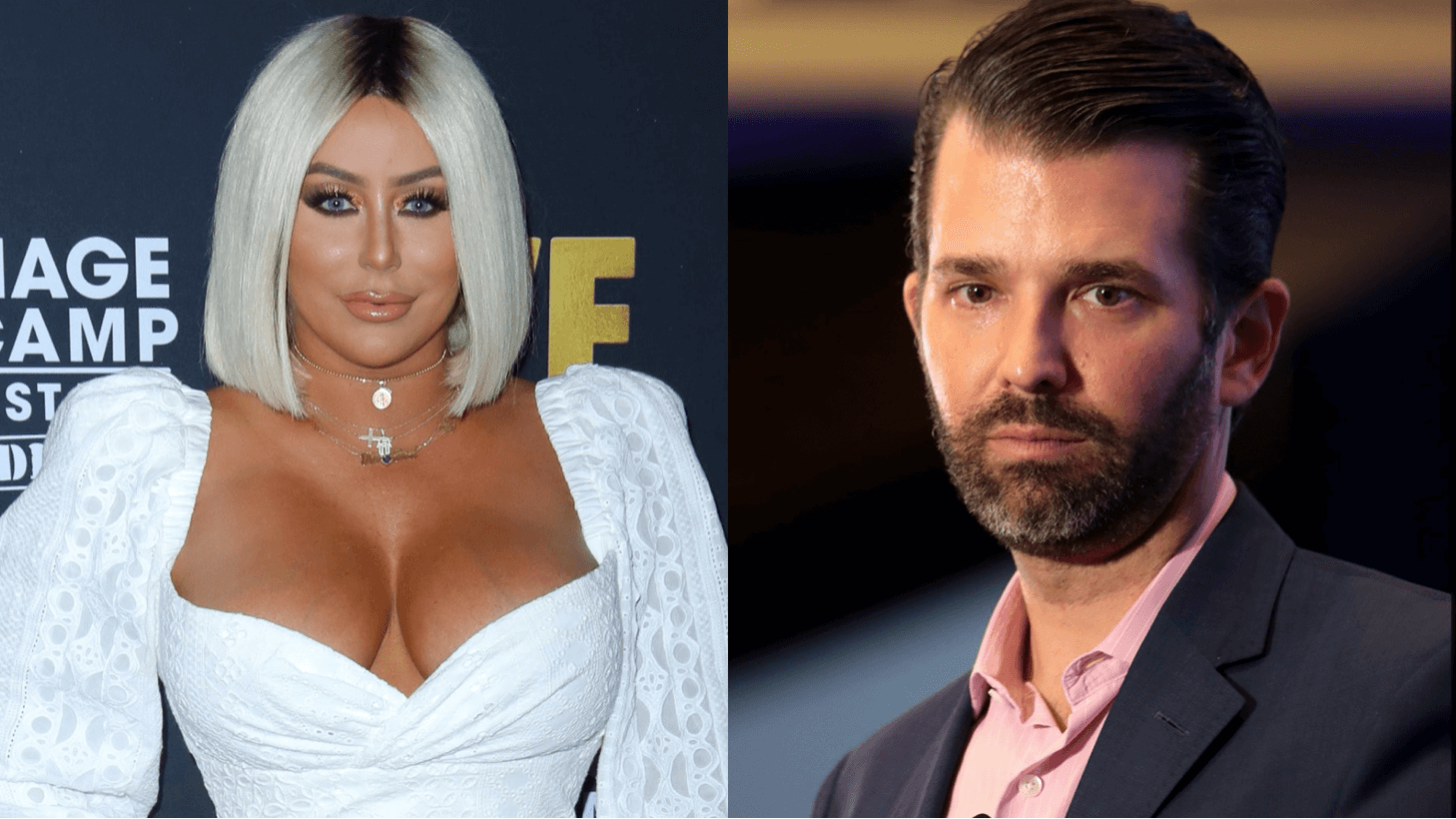 Last week, All About The Tea reported that former RHOA star and Celebrity Apprentice contestant, Claudia Jordan, came forward and outed Donald Trump's inappropriate behavior towards contestants and his own family during the time of filming the reality show.
READ ALSO: Claudia Jordan Says Donald Trump Tried To Kiss Her TWICE — Told Her Not To Date Black Men!
Now, former Danity Kane member, Aubrey O'Day, and self-proclaimed ex of Donald Trump, Jr., is making some pretty shocking claims against Trump and his kids. In 2012, the Ex on the Beach star was a contestant on Donald Trump's Celebrity Apprentice and claimed she had an affair with Trump's eldest son, Donald Trump, Jr.
However, following last night's presidential debate (Oct. 22), Aubrey became very vocal about how she doesn't support #45 and began going in on the Trump family. The 36-year-old reality star took to Twitter last night, after the debate, and tweeted:
"since trump has now lowered this debate to trashing family..
–don jr HATES his father.
–ivanka is a lesbian on the low.
–eric f*cked miss universe on the apprentice board room table while with his now wife. #Debates2020″
Aubrey included a GIF that said, "I have the receipts." Although she didn't leak said receipts, she kept outing the Trumps. Aubrey continued: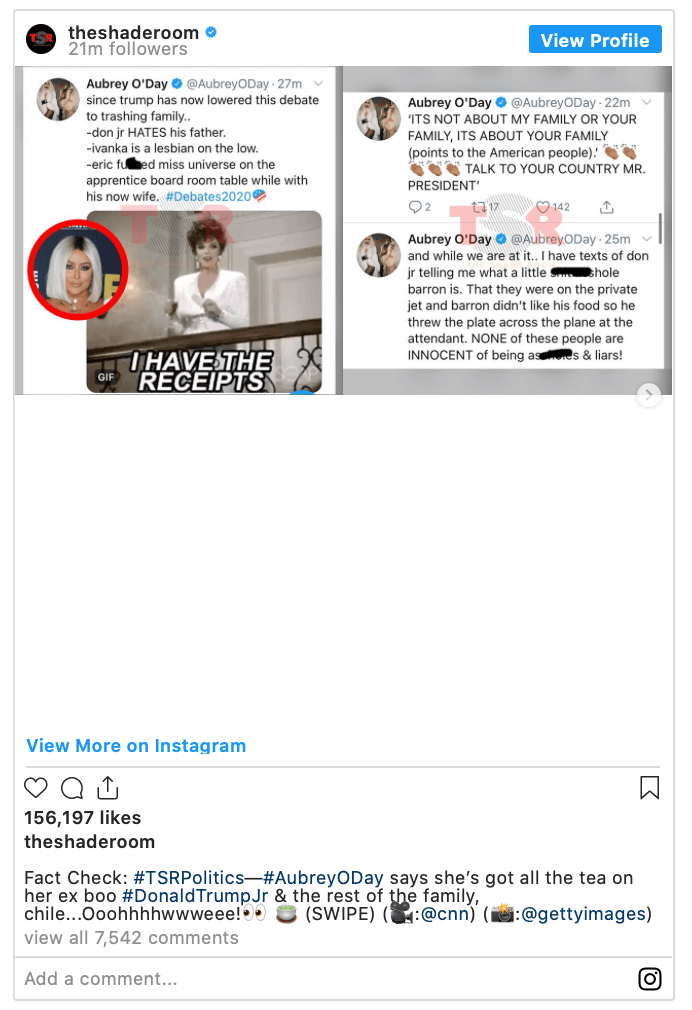 "and while we are at it.. I have texts of don jr telling me what a little sh*t a**hole barron is. That they were on the private jet and barron didn't like his food so he threw the plate across the plane at the attendant. NONE of these people are INNOCENT of being a**holes & liars!"
Fans were eating up the tea Aubrey spilled.
"B*tch keep going damn…." a fan replied to Aubrey — and that's exactly what she did. Aubrey continued dragging the Trump family and accused Donald Trump of being racist.
"on apprentice, Trump used to say DAILY 'they think I don't like black people.. Arsenio [Hall] tell them, you are one of my blacks'. HE IS A RACIST. PERIOD. #Debates2020″
Aubrey's juicy tweets have since been deleted.
According to reports, Donald Jr. ended his and Aubrey's affair after his then-wife, Vanessa, discovered text messages between them. In 2019, Aubrey opened up about her past relationship with Jr., saying they were soulmates.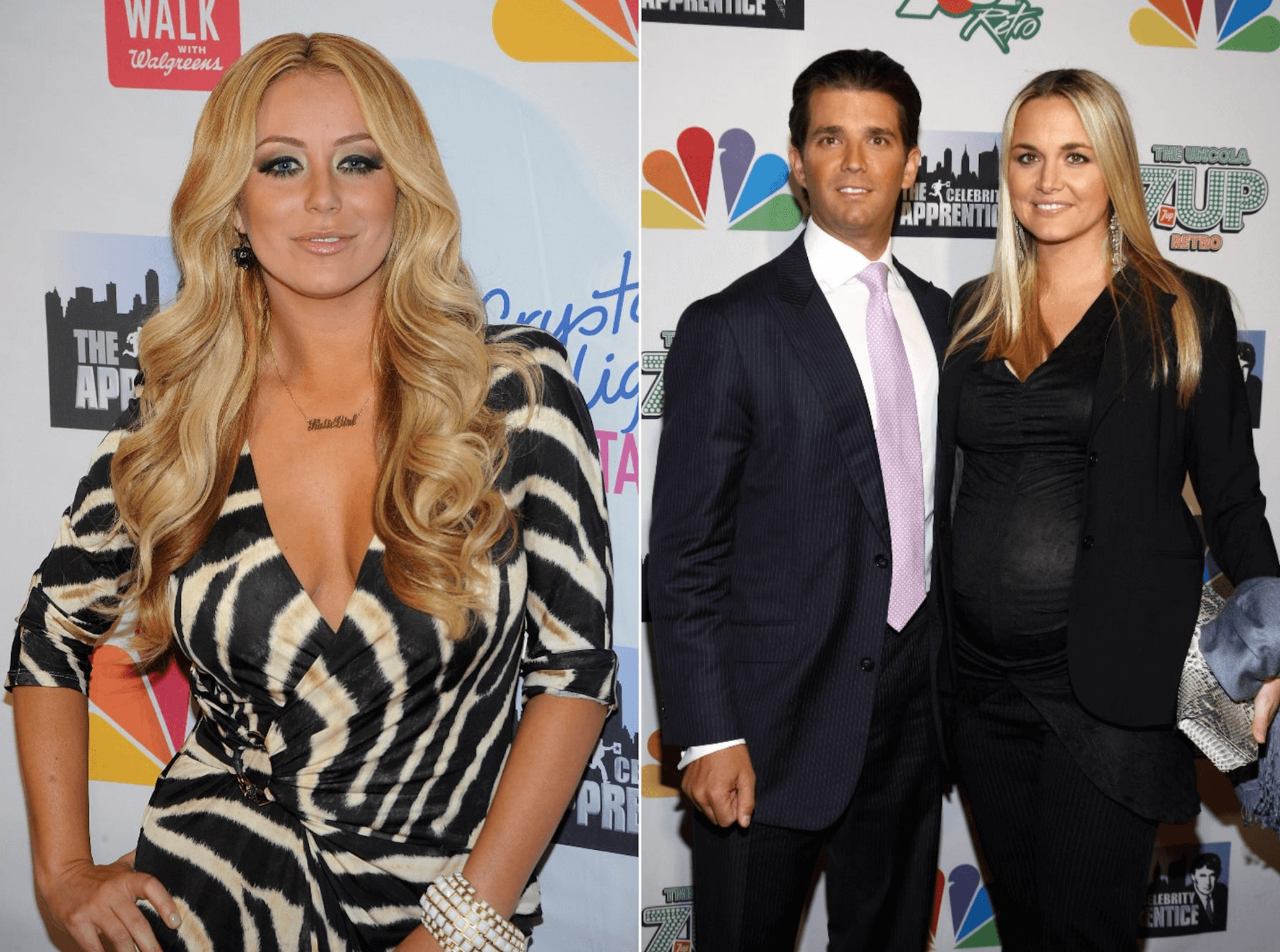 "We both thought we were each other's soulmates," she told People. "It's something we spoke about often. A soulmate is someone you spend a period of time, moment, of life with that you're connected as one. I had that with Don."
Stay Connected With All About The Tea: Twitter Ι Instagram Ι YouTube Ι Facebook Ι Send Us Tips