Tamar Braxton DEFENDS Woman Beater Ex David Adefeso!
Tamar Braxton is coming to the defense of her estranged/ex-boyfriend, David Adefeso, after Tamar's olders sisters, Toni Braxton and Towanda Braxton, called David out on social media. Other family members have also come forward in defense of Tamar, but now, the 43-year-old is asking her family to back back and give her and her healing 50 feet.
READ ALSO: Toni Braxton DRAGS David Adefeso For Talking About Her Kids — Tamar Responds!
As reported, living legend, Toni Braxton, shocked fans (and her family) on Monday (Oct. 12), when she posted a warning to David Adefeso on Instagram. "David, You Weasel…you Ferret," she wrote in the meme. "You are beyond contempt. Once again, DO NOT include my children in your SHENANIGANS. Please leave my family ALONE!"
Toni and Tamar's sister, Towanda, backed up her big sis by commenting, "He's soooooo wack…. Such a loser boy!!" under Toni's post.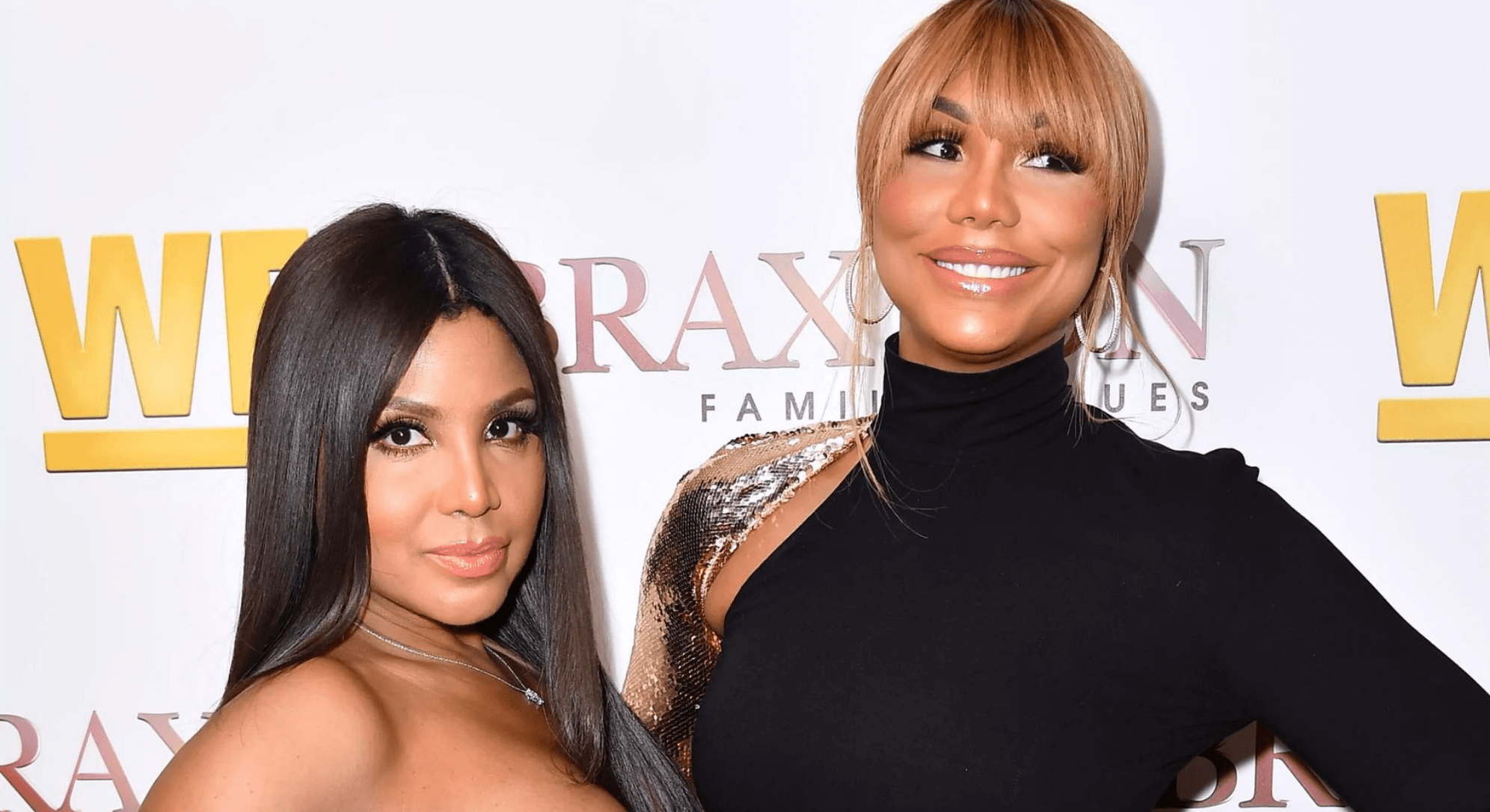 Four hours later, Tamar Braxton hopped on Twitter and cryptically tweeted, "Nobody wins when the family feuds," accompanied with a red brokenhearted emoji. The following day (Oct. 13), Tamar went back on Twitter and left a voice note for not only her fans, but for her sisters and anyone who has been saying bad things about her ex-boo, David.
"Whew! Okay, so today is a lot," Tamar began before going on thanking her family for "all of a sudden" speaking up for her. She then explained that she felt "compelled" to step in, "clear some things up," and "do the right thing" by defending David:
"It's expected when you're going through a breakup, for families, you know, to choose a side and have things to say. It's never positive. And I know nobody agrees with what David said on his live — I don't agree with what he said, but I do feel compelled to say that it wasn't a terrible relationship. David was an amazing partner to me. He was an amazing stepdad to Logan. He wasn't a clout chaser — he wasn't trying to be on TV. He did everything on TV and showed up for me because I asked him to; And I don't feel like majority of the things that are being said is warranted because what I went through this summer was very traumatic for both of us; And he was there for me every step of the way even when most people were not. The people that I thought was gonna show up did not show up. He showed up. And that's why I feel so compelled to say something now because as much as I understand everybody dragging him through the mud and saying what they need to say because of what he said on his live, the other part is still present, too."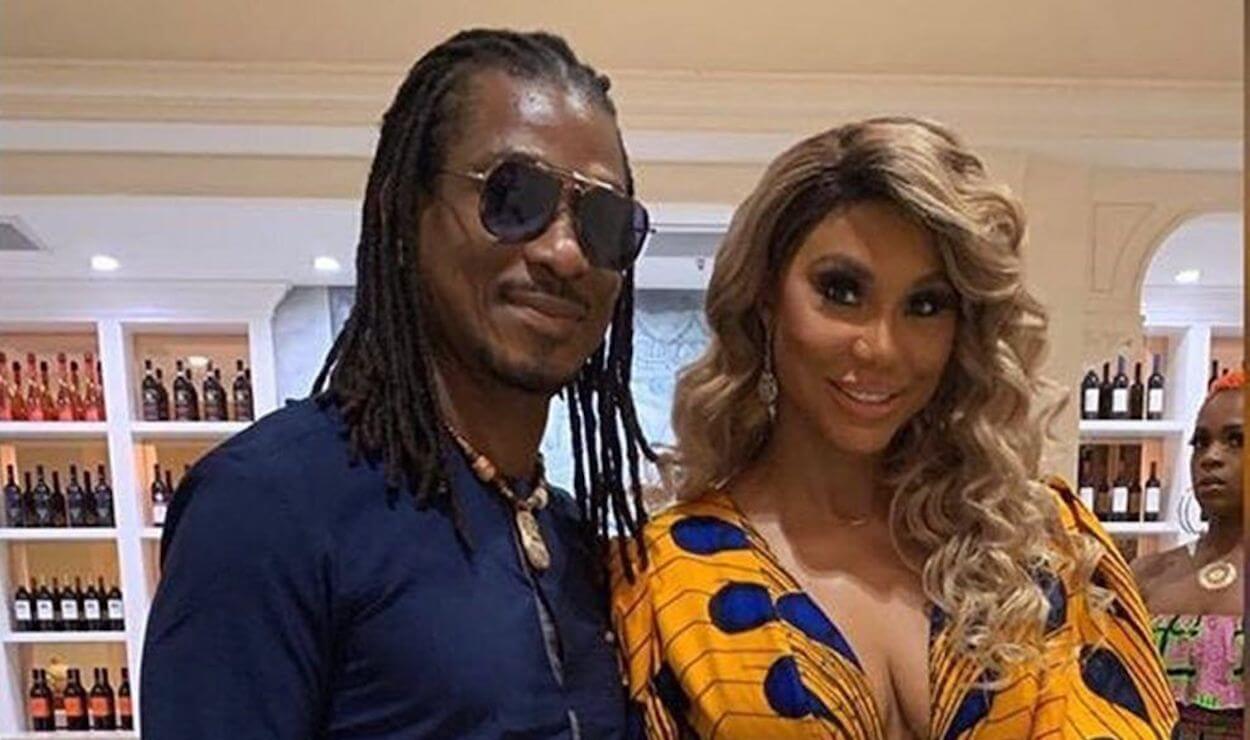 Tamar made it clear that she wasn't speaking up for David as a way to get back with him. "And this is not me trying to get back with David, or we workin' things out, cause we're not," she said. "I haven't talked to him or seen him since August 30th. Just me on my journey, I just really wanna do the right thing. And I'm sorry if I look ridiculous trying to do the right thing, but I just wanted to say that."
Tamar ended the over 2-minute video asking her all parties involved to give her privacy in her time of healing.
"Unfortunately, this is a situation where nobody wins," she said. "We're in a legal dispute, and things are blown out of proportion, and I just feel bad for everybody, including myself. So, I would just really like to heal privately and be able to tell my story when I feel the need to tell my story. Everybody involved, thank you, I love you, but I will like to heal in private."
🙏🏼✨ pic.twitter.com/Jm7pznyfeI

— Tamar Estine✨ (@TamarBraxtonHer) October 13, 2020
❤️✨ pic.twitter.com/eSALUMROr6

— Tamar Estine✨ (@TamarBraxtonHer) October 13, 2020
Tamar Braxton: Get Ya Life! season finale airs Thursday, October 15th at 9|8c.
Braxton Family Values returns on Thursday, November 14th at 9|8c.
Stay Connected With All About The Tea: Twitter Ι Instagram Ι YouTube Ι Facebook Ι Send Us Tips
Ashlee Nicole is a Senior Editor at All About The Tea, who specializes in content curation. Born and formed in New Orleans, LA, Ashlee is an absolute music junkie and self-proclaimed foodie who loves all things music, entertainment, and culture.