RECAP: Maddie Brown's Baby Stops Breathing After Scary Birth On 'Sister Wives' Season Finale!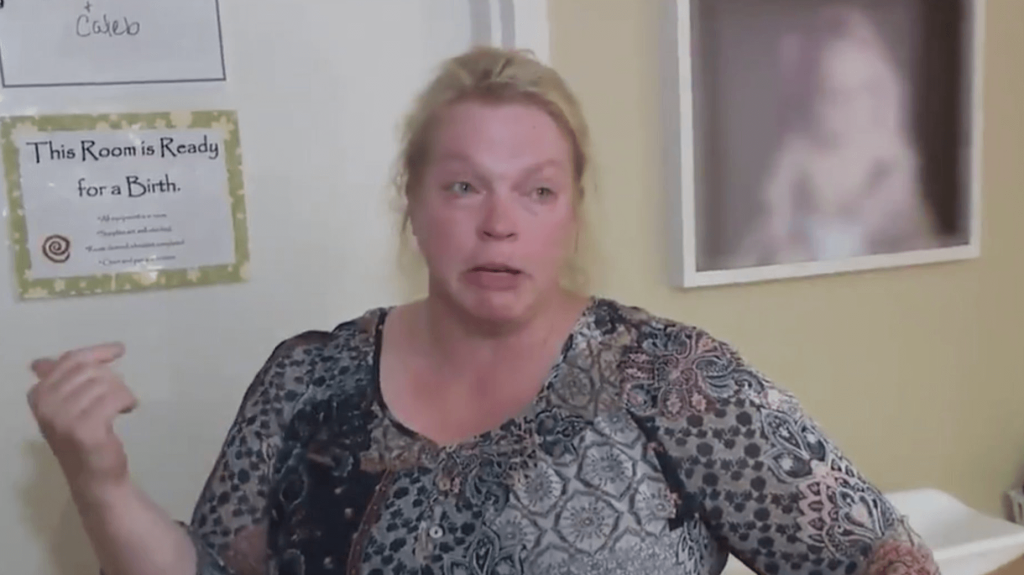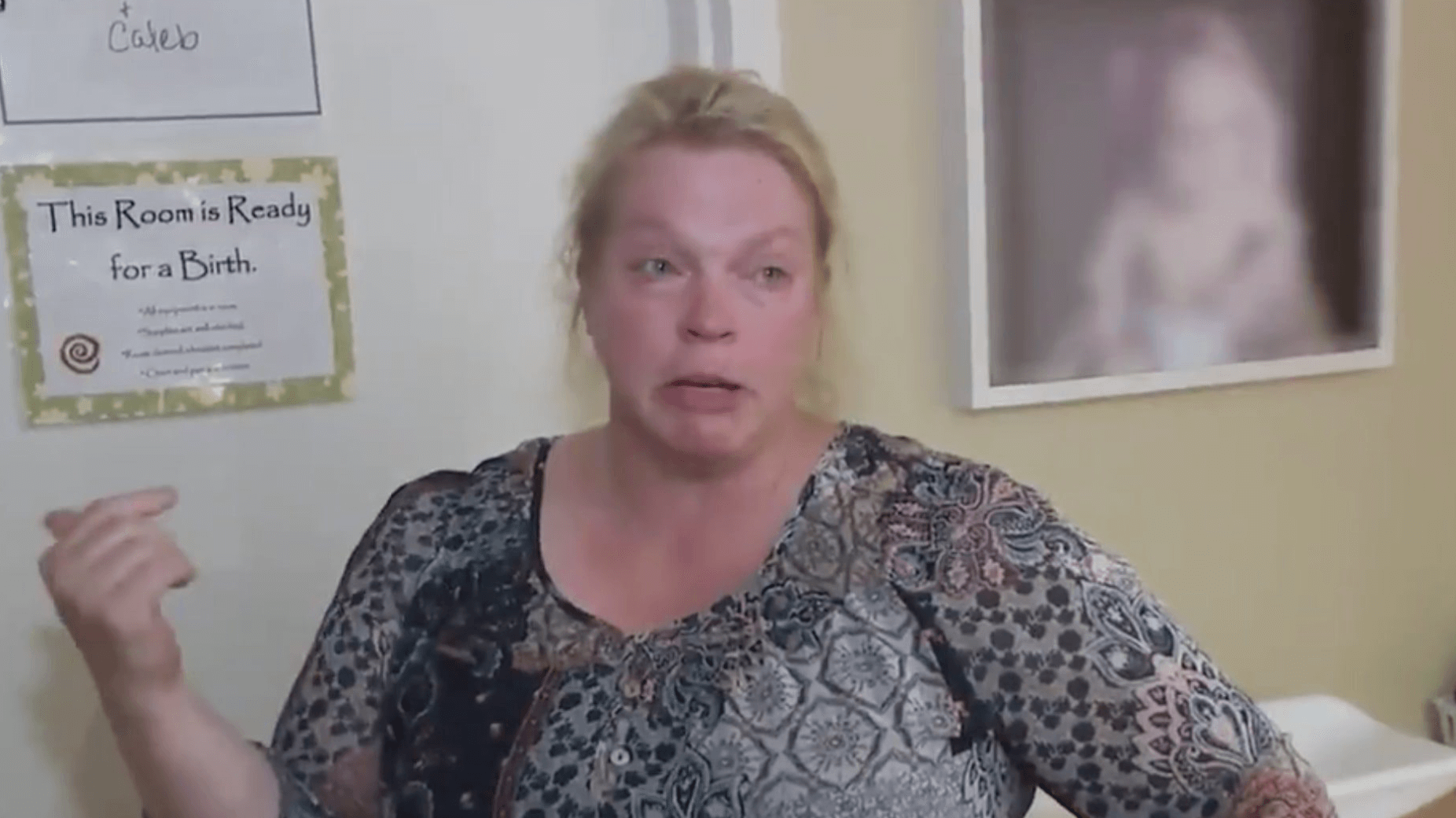 The season finale of Sister Wives opens with Janelle Brown giving us an update on Maddie Brown Brush's preparations to give birth. Janelle has been stationed in North Carolina by her daughter's side, to offer assistance as her due date nears. 12 days prior, Kody Brown and Christine Brown flew out to North Carolina for the birth of Maddie's baby but it turned out to be a false alarm. Kody and Christine both returned to Flagstaff, Arizona while Janelle stayed behind since Maddie's due any day now. And much to Janelle's delight —  Christine returns to North Carolina a week later. "I'm glad that Christine's here now. It's just extremely helpful to me to have another person here," Janelle says. "What do monogamists do? Monogamists don't have that luxury," Christine adds.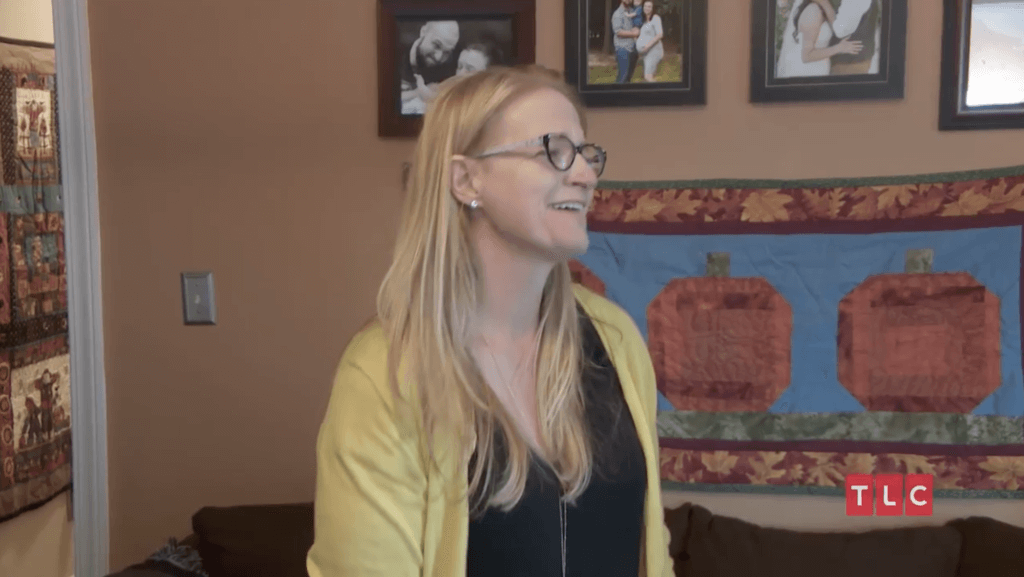 Janelle Brown explains their support system in their unique polygamist dynamic is quite special. "The roles weren't so 'these are my kids, these are your kids,'" she explains. "We've always been pretty compatible and our children have always been born neck and neck — like, you had one, I had one — Christine and I did a lot more coteam, coparenting, just because we had the bulk of the children."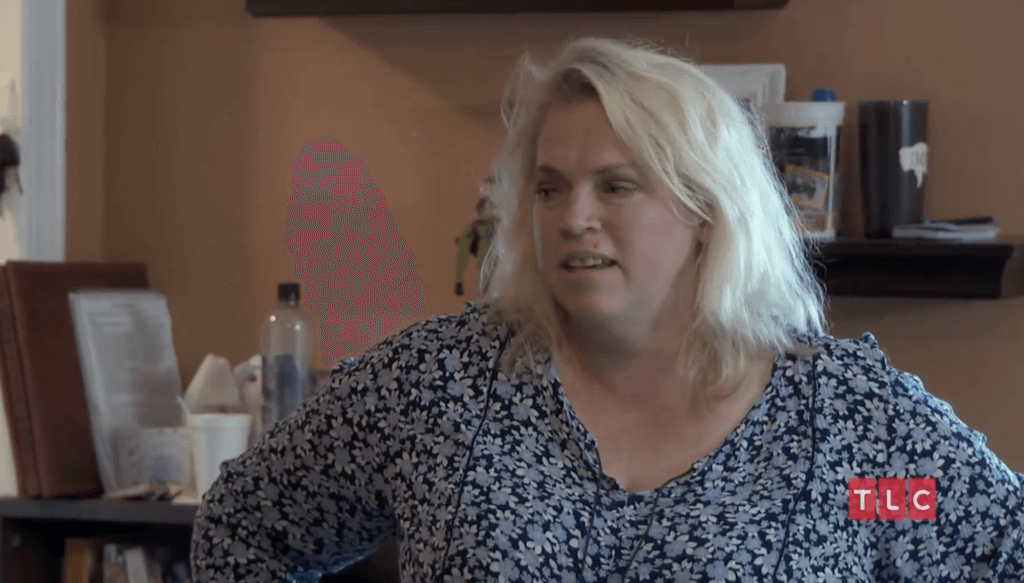 Christine Brown admits it's "natural" for her to reach out to Janelle when she needs an extra hand. "Robyn has her hands full in Flagstaff, Meri works like a maniac," Janelle later notes, explaining why she called Christine that day. Maddie's husband, Caleb, works as an elevator mechanic and he's nervous about working far away from home with Maddie's due date looming.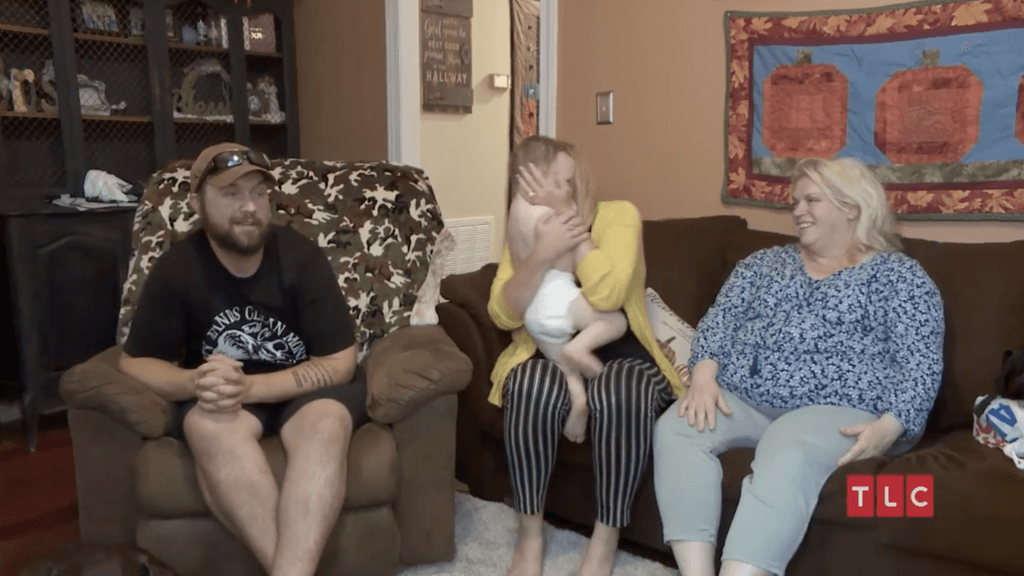 Meanwhile in Flagstaff, Robyn Brown and Kody Brown have made an offer on a house that they're currently short-term renting. They meet with mortgage consultant, Kelly Gibson, to get an update on their loan. Kody explains that they have been resistant to buying and should have started the process a long time ago. He later clarifies that it was really Robyn that was dragging her feet on the idea of buying. The mortgage consultant explains their loan is stuck with the underwriter because of their complex polygamist financial situation. After they leave, Mr. Gibson says he's not used to working with icky polygamist finances and can't guarantee anything.
READ ALSO: 'Sister Wives' Kody Brown Chose Robyn's House To Self-Isolate Amid Coronavirus Pandemic!
Back in North Carolina, Maddie's due date is finally here and she's going for a routine check up. She's beyond ready to have her baby and plans to use a birthing center instead of the traditional route. She feels births are not emergencies and shouldn't be done in hospitals. The midwife informs Maddie that she's four centimeters dilated and 50% effaced — the midwife offers to strip her membranes to help induce labor. Maddie declines for now and makes her way back to the parking lot where Janelle and Christine are waiting for her. Maddie shares the midwife's report with them and they collectively decide it's better to wait until Maddie can coordinate with her hubby, Caleb.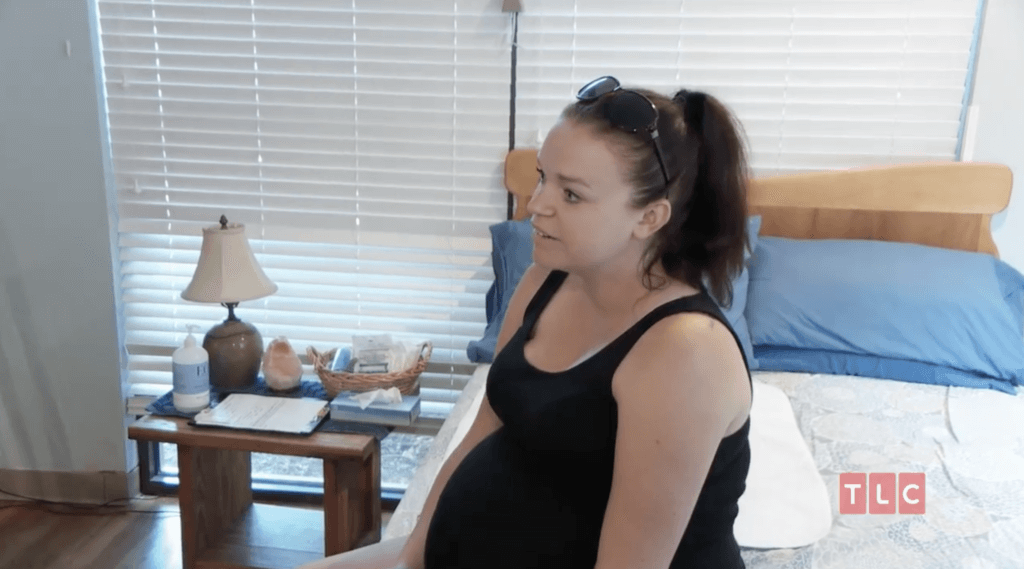 We check in with Kody in Flagstaff. Since Janelle's in North Carolina supporting Maddie, he's been checking in more with his kids with Janelle — Gabriel and Savanah. He engages Gabe about his loaded school schedule. Gabe explains that he's working extra hard to skip his senior year so that he can earn a full scholarship to Northern Arizona University (NAU). The same college that Robyn's son, Dayton Brown, attends. Gabe says he's not bitter about the move to Flagstaff but he did miss out on some opportunities in Vegas. Gabe showed the most resistance regarding the move to Flagstaff from Las Vegas and seemed extremely depressed. "So Gabe has been really struggling with the move," Janelle, 50, explained during an episode of Sister Wives. "He feels like we uprooted him, that he wanted to stay in Vegas to finish his school."
In North Carolina, Maddie's water breaks while out shopping with Janelle and Christine. They hop in her truck and race to the birthing center that's 40 minutes away. Caleb is on a job two hours away and immediately gets on the road. They arrive at the birthing center and Maddie's contractions are coming fast and furious. She's in a lot of pain and crying. She changes into a bathing suit and gets into a bath tub filled with water, in hopes to slow down her contractions until Caleb arrives. Christine engages Maddie in casual talk while she's moaning, crying and grunting in the thralls of labor.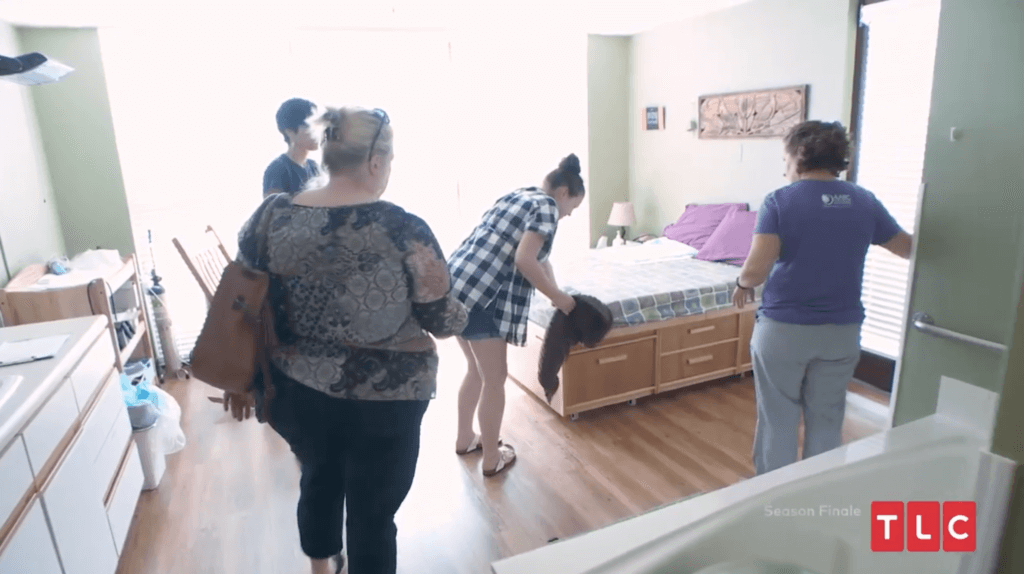 Caleb fought through rush-hour traffic and arrives at the birthing center just in time. It's time to rock and roll. The midwife springs into action and Maddie is ready to push. The TLC cameras exit the room and we hear Caleb saying, "push-push-push," as Maddie screams in agony.
Maddie endures a grueling 3-hour labor before her baby girl enters the world. Initially everything seems fine until the midwife reveals the baby is struggling to breath on her own and hooks the newborn up to an oxygen apparatus. They've called an ambulance to transport the baby to a nearby hospital for emergency medical care. Christine, Caleb and Janelle are all scared as the EMTs usher in a scary looking enclosed apparatus to provide a controlled environment for the care and protection of the baby.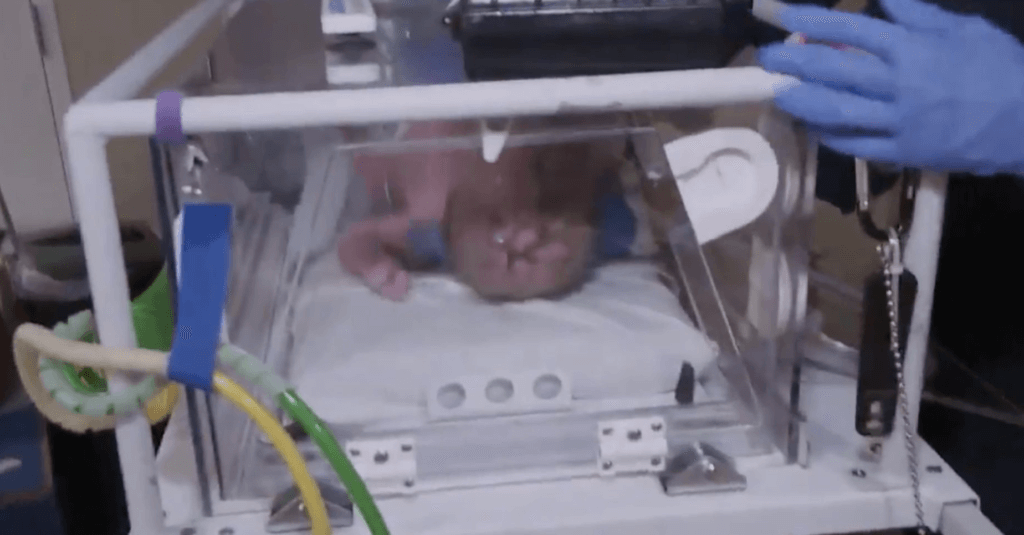 Three days later, Maddie and baby, Evangalynn Kodi, are released from the hospital and on their way home. When the gang arrives home — they're greeted by granddaddy, Kody Brown. The family is getting to know Evangalynn and Kody wants his first snuggle. He learns his granddaughter was named after him and granddaddy lights up like a Christmas tree — he feels so honored. In a talking head confessional, Maddie reveals that baby Evangalynn Kodi suffers from FATCO syndrome — a rare genetic disorder that causes limb malformation. Evangalynn Kodi was born with some missing fingers, fused fingers, a missing toe, and a calf bone in one leg. She also has a bowed shinbone. But Maddie and Caleb are determined not to let their baby's limitations hold her back in life.
Stay Connected With All About The Tea: Twitter Ι Instagram Ι YouTube
Nancy Zhāng is an Entertainment Blogger for All About The Tea. Nancy covers hot topics, recaps and celeb news. She loves to multi-task as a writer and a private chef. She received a B.S. in Mass Communications from LSU. Nancy's married and the proud mom of 2 German Shepherds.