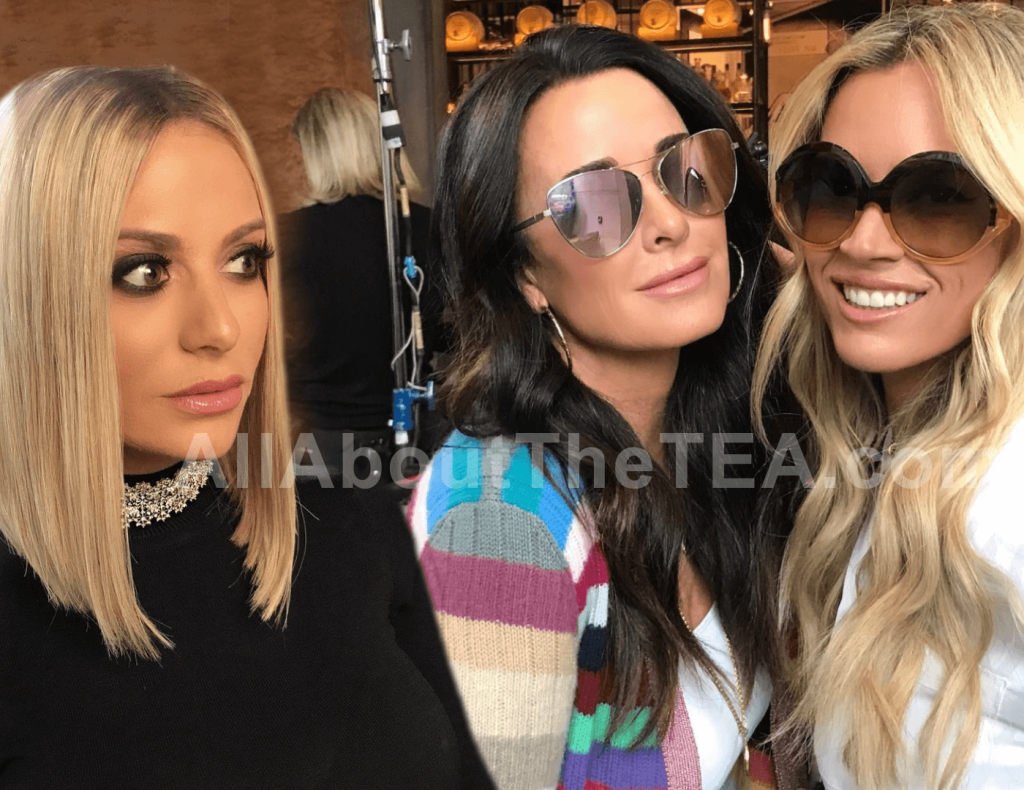 Dorit Kemsley believes that viewers will see a new side of her on the upcoming season of the The Real Housewives of Beverly Hills. Dorit dished all things Season 10 in a recent interview with E!'s The Daily Pop — and revealed how Lisa Vanderpump's departure changed how she interacts with the cast.   
Dorit Kemsley implied that Vanderpump's exit was a game changer.
"It feels like I've come into my own. There isn't this pressure or responsibility to be aligned with someone just because you have to be aligned with them. You have freedom to have an opinion and have choices," Dorit told the outlet. 
Dorit Kemsley said that her friendships within the cast remain strong, but added that she was annoyed by the way Kyle Richards and Teddi Mellencamp backed each other up "no matter what."  
"I definitely poke fun at it a lot this season. Kyle doesn't like it too much but that's what I see," Dorit said about the duo's unwavering loyalty. "They have a great friendship and they've got an unbreakable bond."
Dorit dished that filming the upcoming season was "shocking," and "surprising," with lots of "intense moments."
"And then there's a moment that [is] like a big bomb. It's definitely going to be good TV, that's for sure," she added. 
Followers of the off-season drama know that the "big bomb" likely points to the exposure of the alleged affair between Denise Richards and RHOBH alum, Brandi Glanville. 
READ ALSO: Denise Richards and Brandi Glanville's Secret Lesbian Affair Explodes In 'RHOBH' Season 10 Trailer!
Dorit admitted that she considers quitting "a thousand times very single year." 
"I've been in the situation numerous times throughout the last four seasons where I felt like, 'This is too much for me. I'm not made for this. I shouldn't be doing it,'" Dorit said. You know, my husband was the one who encouraged me to do it. When it first came to me, I thought, 'I don't think I could do this. I don't think it's for me.' But inevitably, after every season, I'm told, 'You're made for this!'"
Fans know that Dorit and her husband, PK, were originally brought on the show as friends of Vanderpump. Dorit revealed that after the "puppygate" conflict, PK is no longer a fan of the former RHOBH queen. 
"PK's least favorite? I think his least favorite is definitely gone," Dorit quipped.
Dorit Kemsley also revealed that she was told that the reunion plan is to film "live in a studio," despite the Atlanta franchise going virtual, amid the coronavirus pandemic. 
The Real Housewives of Beverly Hills season 10 premieres on Wednesday, April 15 at 9:00 p.m. ET, on Bravo.  
Stay Connected With All About The Tea: Twitter Ι Instagram Ι YouTube