'RHONJ' Star Jennifer Aydin Has Tested Positive For Coronavirus!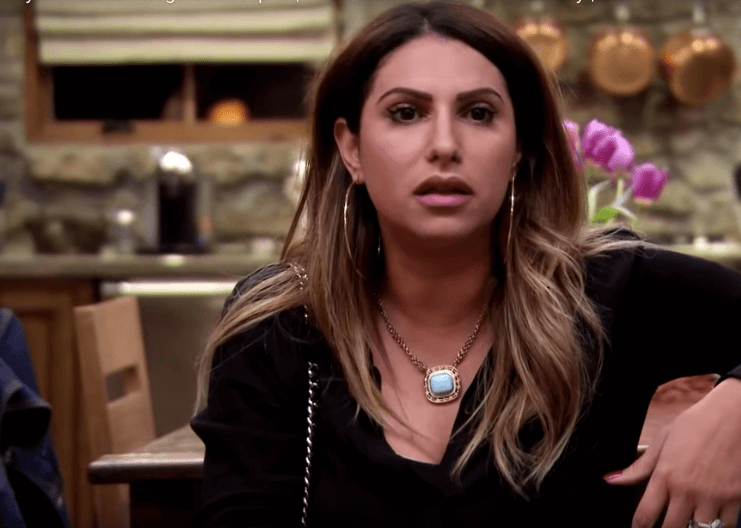 Jennifer Aydin announced Wednesday afternoon that she has tested positive for Coronavirus (COVID-19).
"Why I've been MIA. I've been sick for the past 10 days and Monday is when my test came back positive. But today is the first day that I'm finally starting to feel better. Keeping my kids away has been the hardest and I'm grateful that I have no breathing issues." The Real Housewives of New Jersey star says in the video below.
She continued, "My days haven't been so bad, aside from a lot of fatigue and sleeping. At night is when it's the worst for me because of the mix of sweating and chills. I'm taking my vitamins and drinking hot liquids. We'll all get through this. #staypositive #stayinside #covid19."
Press play below to watch.
Jennifer Aydin, 42, said she first asked her husband, Dr. Bill Aydin, a prominent plastic surgeon, to get her a COVID-19 test but he was initially reluctant to do so because she wasn't experiencing all of the symptoms.
READ ALSO: Twitter Drags 'Jealous' Jennifer Aydin For Attacking Jackie Goldschneider's Wealth & How Jackie Spends HER Money!
Fortunately Aydin is now on the road to recovery, stating "I've been doing better now, which is why I'm checking in. There were a few rough days. I had this very dense headache and extreme, extreme night sweats. I've lost my sense of taste and smell. I have no breathing problems."
Jennifer Aydin revealed that she's been quarantined in her room away from her husband and all five of her children and took the opportunity to praise her husband for rising to the challenge in her time of need.
"Bill's really stepped up to the plate," she bragged. "He's staying far, far away from me but he's really helping out with the kids, which I'm grateful for."
Our thoughts, prayers and well wishes go out to Jennifer Aydin and her entire family.
Stay Connected With All About The Tea: Twitter Ι Instagram Ι YouTube
Amanda Byerly focuses on Reality TV recaps for All About The Tea. Amanda is a 30-year-old wife, mother and self-proclaimed Bravo TV junkie. When she's not watching Bravo, she's writing about it, reading about it, or listening to podcasts about it. "I get by with a little help from Bravo TV."