Sister Wives
RECAP: 'Sister Wives' Meri Brown Snaps At Christine As Wildfires Force Her To Move!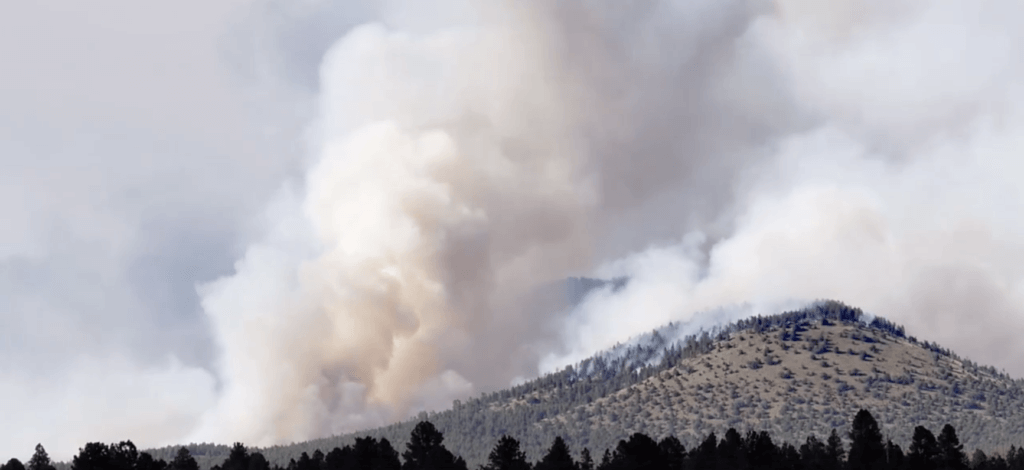 Sunday's episode of Sister Wives opens with a panic-stricken Meri Brown franticly packing her house. She's on a pre-evacuation notice after a wildfire burned through 1,000 acres of land and is headed towards her home.
All the wives have gathered at Meri's rental house to help her move but tensions are running high and Meri snaps at Christine Brown for hugging her from behind and saying: "I'm so sorry!"
Meri Brown fired back: "Christine, be serious. Don't goof off!"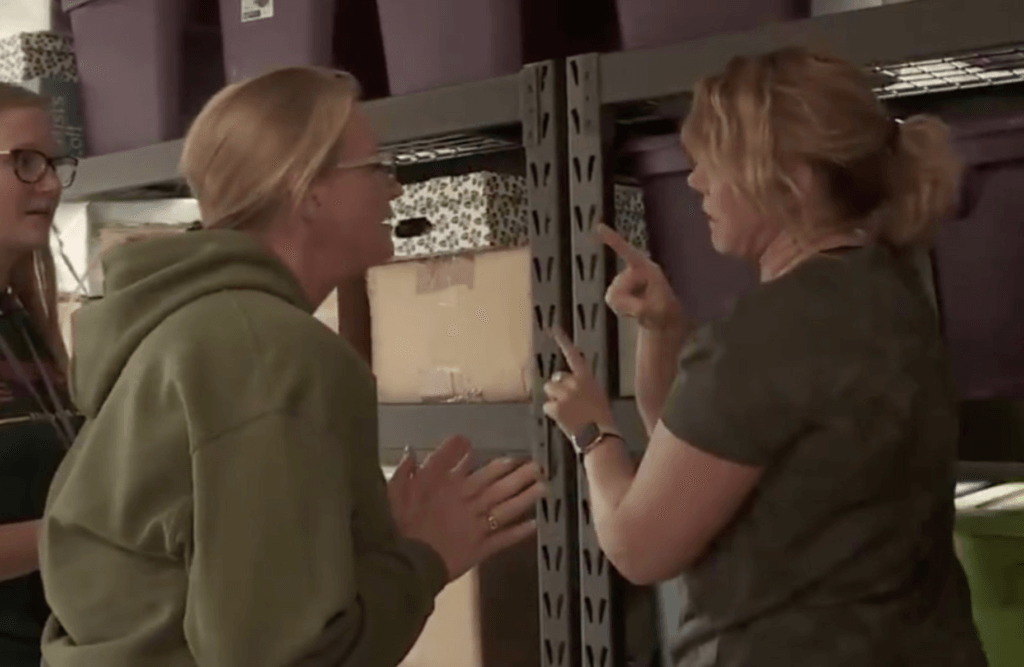 Christine Brown responded, "Stop. Do you need anything?" Meri Brown then barks: "Don't tell me to stop! I need my house moved! Just don't make everything funny right now."
"I'm not making anything funny." Christine replied.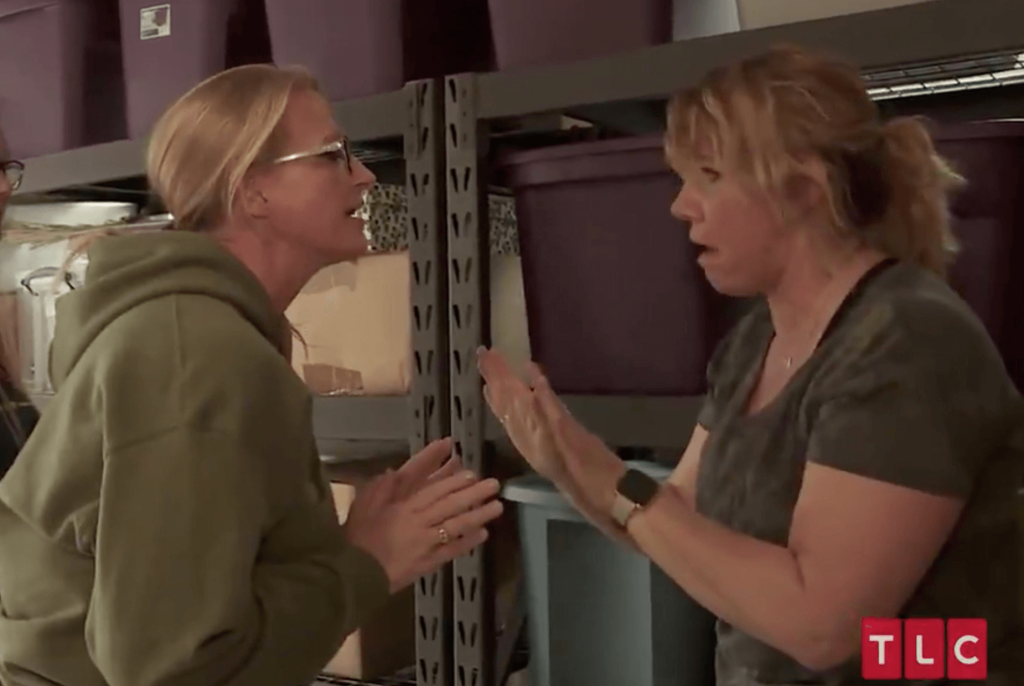 "Meri is definitely at the end of her rope. Who wouldn't be. The stress has got to be overwhelming. She has this really limited time frame. She's exhausted." Janelle Brown said in a talking head confessional.
Despite all the drama, Kody was taking the evacuation notice seriously and took control of the situation. Meri praised him in her confessional: "Kody is here and he's super actively engaged in helping pack up this stuff. I really appreciate that.
"This is what he does when he sees something super important like this that needs to be taken care of. He usually will jump in to do it."
RECAP: 'Sister Wives' Kody Brown Explodes On Meri For Playing Manipulative Games!
While packing, Meri tears up after finding her marriage certificate and calls Robyn Brown (Kody's fourth wife) over. The two wives joke about burning their marriage certificates and all the pain it represents.
"I'll burn mine, you burn yours," Robyn laughs, referring to the marriage certificates.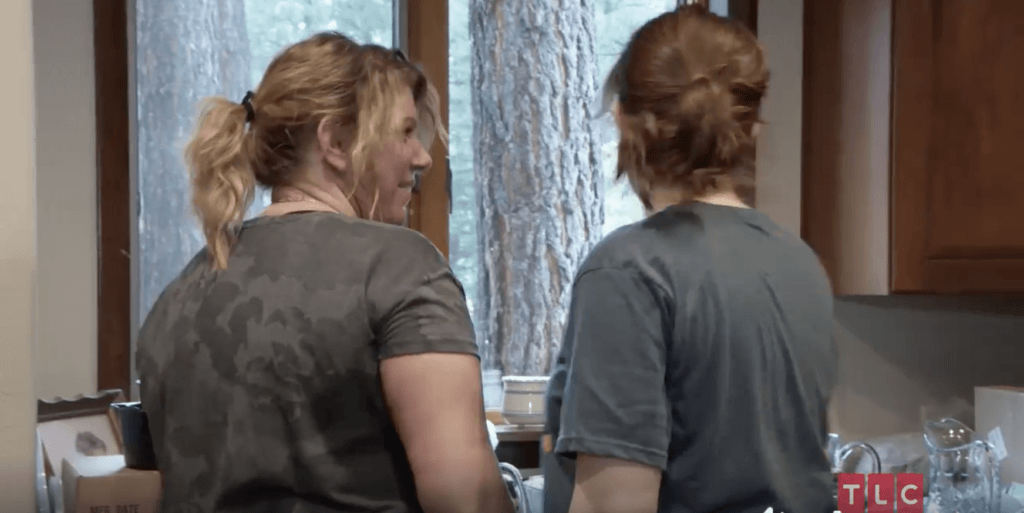 Kody Brown and Meri Brown divorced four years ago, in order for Kody to legally adopt Robyn Brown's three children from a previous marriage.
"Since we all can't have a legal marriage, if there was a way for us to just not have any legal marriage, I think that would actually be the best way to do it," Robyn Brown says in the clip.
Robyn notes that her mother is a second wife — and describes the pain that she felt over not being "quite recognized as a wife."
As viewers know, Meri and Kody divorced in 2014 so he could marry fourth wife Robyn and adopt her children from a previous marriage.
Meri says: "It's valid in my heart. That's why I keep it."
Meanwhile, Janelle Brown is on her way to North Carolina to be by Maddie's side. Maddie is having contractions and pays a birthing center a visit. She's examined and finds out that she's not in active labor. The midwife tells Maddie that the baby is a little high and stimulating her uterus hence causing the contractions. Maddie is over being pregnant and ready to have her baby.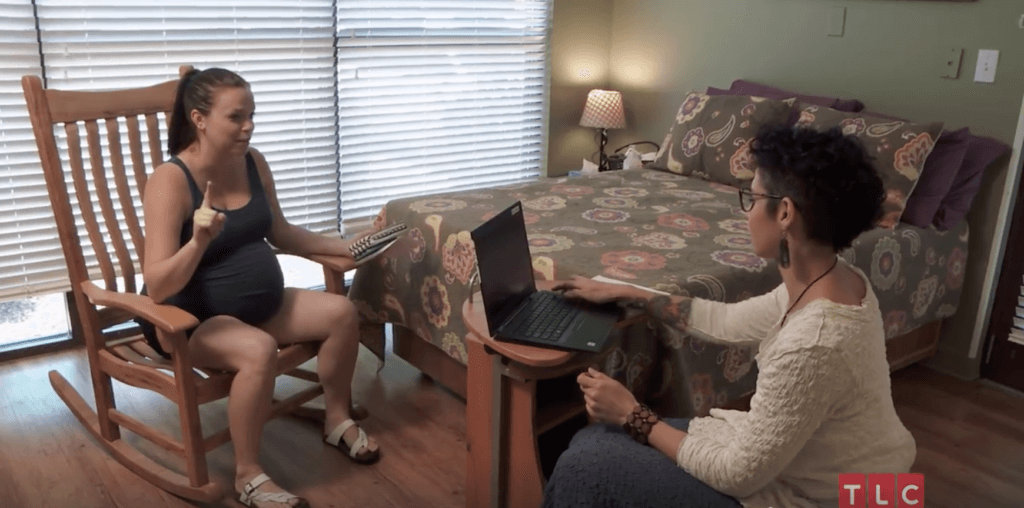 Back in Flagstaff, Robyn and Kody are in the midst of their high-drama move. The house Robyn was hoping they could rent fell through and they ended up buying a property. The family moves in and the kids seem happy. Robyn comments that the new house is fully furnished with someone else's towels, sheets and furniture, so she's very grateful that the property is move-in ready. But Robyn feels the house represents her betraying the family since this will delay the family building on Coyote Pass. 
Robyn and Kody decide to park Uhaul trucks filled with their belongings on Coyote Pass because they have nowhere else to keep it. They argue about where they'll park the Uhauls on the property and Kody thinks it's ridiculous and says it's, "pathetic."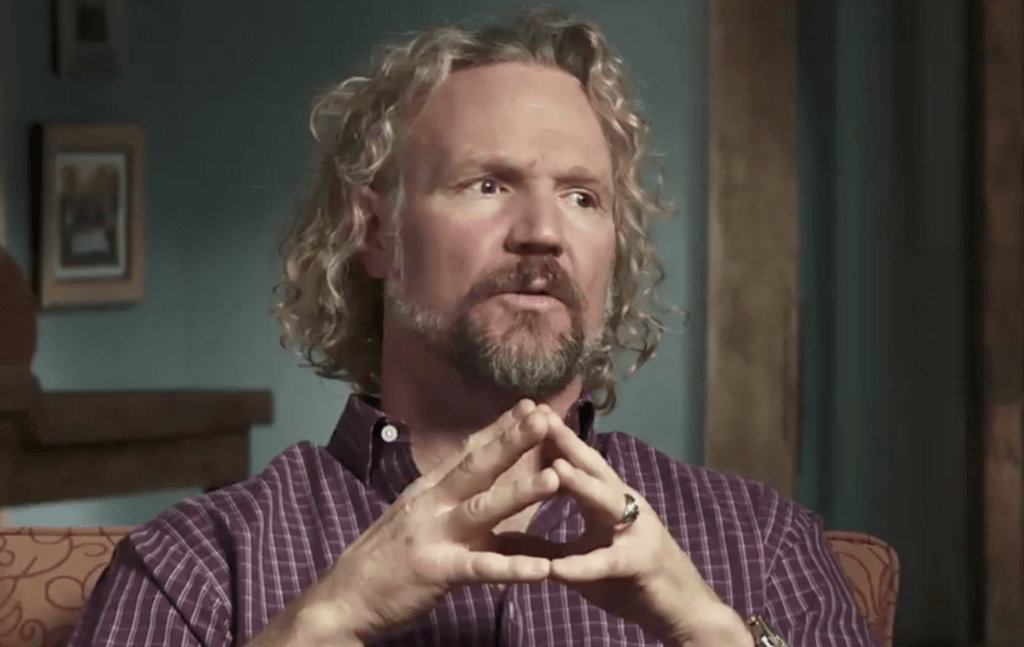 Kody, Janelle and Christine all travel to North Carolina in anticipation of Maddie giving birth. Tune in next week to witness Maddie bring another life into the world.
Sister Wives airs Sunday nights, at 10 pm ET, on TLC.
Stay Connected With All About The Tea: Twitter Ι Instagram Ι YouTube