Jim Edmonds has symptoms associated with COVID-19 and went to the hospital to get tested over the weekend.
READ ALSO: Meghan Edmonds Exposes Jim Edmonds' Threesome Partner For Revenge! (EXCLUSIVE)
Jim Edmonds, 49, shared the news via Instagram Stories on March 28 — informing his followers that he's been feeling sick and decided to take the test. He's still awaiting the results of the test.
"Held off as long as I could. I thought I was tough enough to get through. This virus is no joke. #gethealthy," he wrote alongside one photo of himself wearing a mask.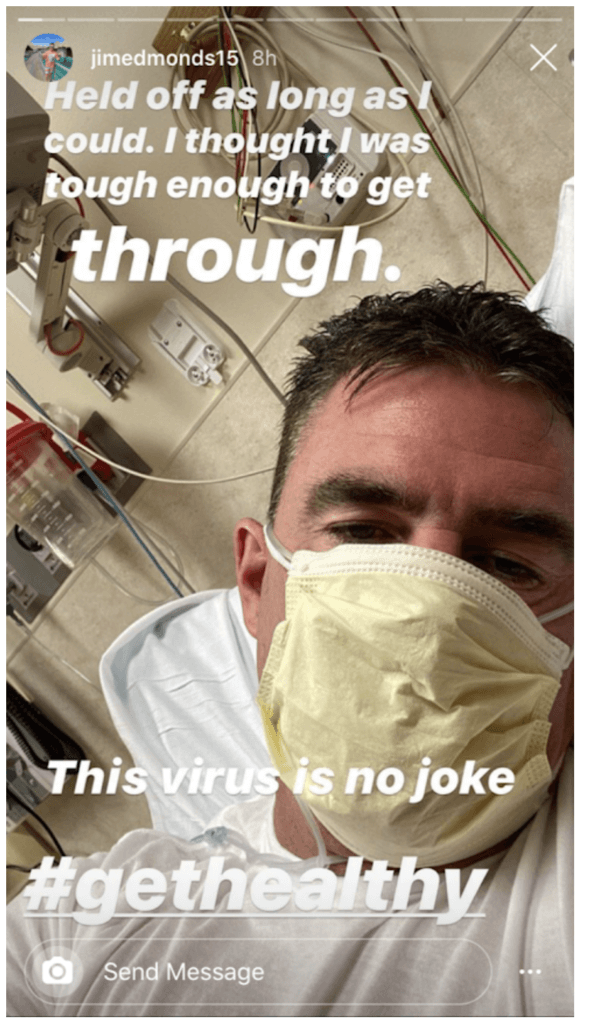 The former MLB player also revealed that he was undergoing a chest x-ray. "No confirmation on the virus yet," he wrote in a follow-up message. "Just waiting to find out if I have been infected or just super sick." He also added that he's "not taking any chances because it is so hard to get tested by the rules of the CDC."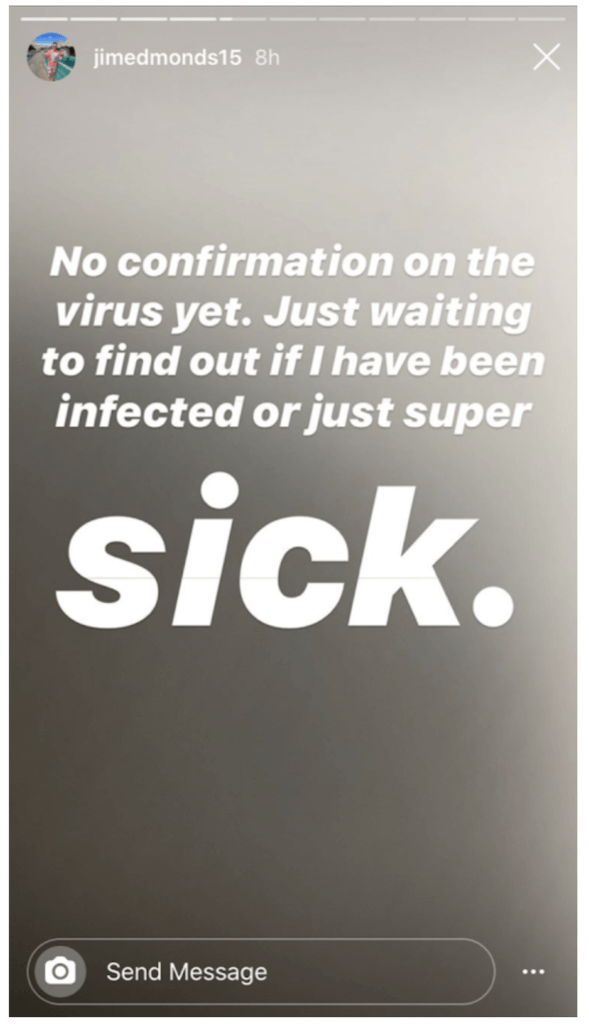 READ ALSO: Jim Edmonds Panic Buying Amid Coronavirus Crisis — Spends Over $2,000 On Costco Haul!
After getting released from the hospital later that same day, Jim Edmonds again took to Instagram to provide an update, explaining that the results of his coronavirus test are still pending, but he's battling pneumonia, which he had never had before. Press play below to watch.
The retired MLB player shares twin boys, Hart and Hayes, and daughter Aspen, with Meghan King Edmonds. The couple split last year after five years of marriage. The kids have been self-quarantining at their mother's California home, as she previously confirmed on Instagram.
Jim Edmonds filed for divorce from Meghan after five years of marriage in October 2019. She accused him of cheating on her with their children's nanny.
While Jim Edmonds denied the nanny claims, he admitted to having an inappropriate sexting relationship with Jennifer Villegas while Meghan was pregnant with the couple's twins.
The exes currently share 50/50 custody of daughter Aspen, 3, and twin sons Hart and Hayes, 1.
Stay Connected With All About The Tea: Twitter Ι Instagram Ι YouTube