Vanderpump Rules
RECAP: Jax Taylor Blows Up At His Wedding Over Cash Bar On 'Vanderpump Rules'
Welcome to the Vanderpump Rules episode we've all been waiting for. Yep, that's right. Pass the beer cheese and settle in because Jax Taylor and his Kentucky Muffin are gettin' HITCHED.
Cue the montage of old photos of Brittany Cartwright dreaming of being a bride at a frighteningly young age.
By the grace of all that is holy, Jax is up and ready to go, even after his wild drunken night. Best Man Tom Sandoval must've had some liquid IV in that kit of his…
While on their hands and knees, bridesmaids Stassi Schroeder and Katie Maloney-Schwartz spend more than an hour steaming Bridezilla Brittany's dress to perfection.
On another note, it appears that Lala Kent is now doing makeup favors for beer cheese, with Brittany's mamaw being her first client. Lala assures her she'll do a very subtle look on her but Mamaw begs to look just like Lala. Meanwhile, Brittany's southern as sweet tea Mama looks on in horror.
An hour before the wedding Jax Taylor scarfs down a McDonald's hamburger with fries and a fountain coke as if it were his last meal before execution. Well actually… now that you put it that way…
Tom Sandoval is in his element as Best Man… well second-best best man, that is, when they realize one of the groomsmen is missing. Before you ask, no it's not Schwartzy, it's Randall. Cut to Randall Emmett and Beau Clark canoodling in bed.
Mere hours before the nuptials former popstar turned marriage officiant to the reality stars, Mr. Lance Bass, rehearses his officiant script with Lisa Vanderpump standing in as both Jax and Brittany. Her impersonations are spot on, might I add. Finally, the moment has come… for Jax to walk down the aisle. And remember when he said his godmother was going to give him away? He wasn't lying. She really did walk him down the aisle. Meanwhile, the wedding guests are swimming in their own sweat. I'm not joking. It looks hotter than the chicken wings Brittany used to sling at Hooters.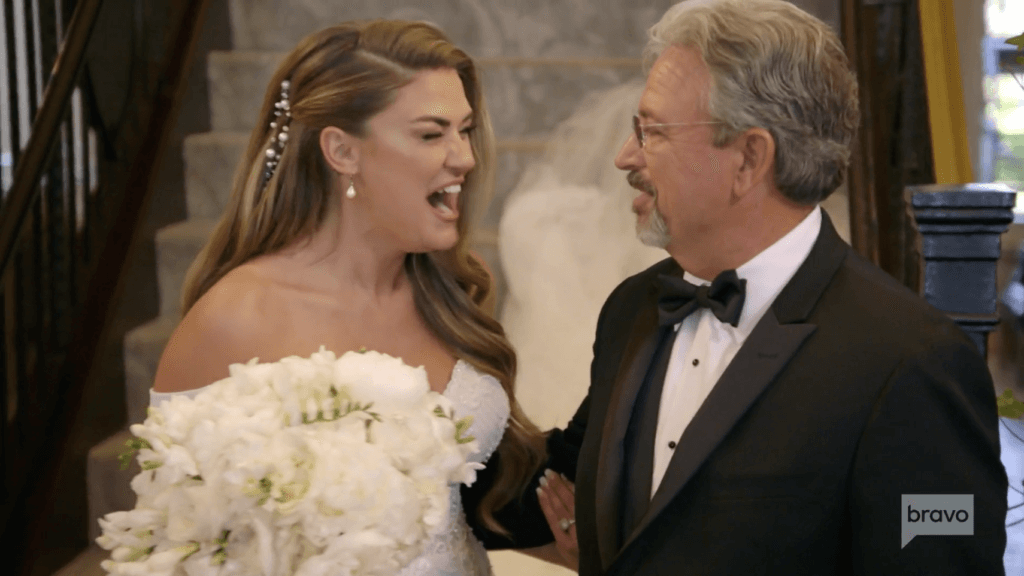 The wedding party makes their way down the aisle and everyone takes their place to wait for the bride. Ariana Madix turns and reminds all eighteen of the bridesmaids to keep their flowers down and their tits out. I'm betting Tom Sandoval lectured them on that during the rehearsal as he was giving out the tampons in his kit.
The couple eventually exchange vows inundated with Hooters, Friends and Las Vegas references. Funny though, Jax conveniently left the part out about how he almost fathered a child in the same city he met his blushing bride. Aw shucks.
Meanwhile back in WEHO, Dayna Kathan comes to the realization that she's made a huge mistake. Turns out the place Max Boyens took that random thot to was not the nice Italian restaurant she was picturing. It was a post-pilates brunch spot. Max would never dream of taking a girl he was sleeping with to brunch. Silly Dayna.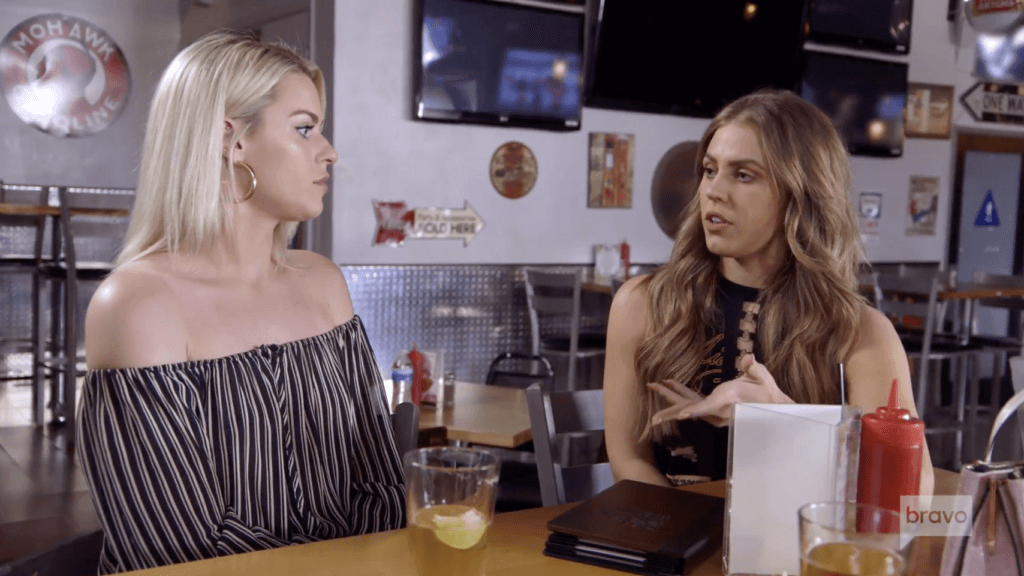 Unfortunately, her groveling is too little too late for Max as he says he needs some time after everything that has transpired. Yep… he DEFINITELY knows she dragged his necklace through kitty poop.
Back at the reception with the party in full swing, Lisa Vanderpump proceeds to call out Katie Maloney for being full of bologna, saying she knows that her marriage to Tom Schwartz is a big fat farce. Awkward…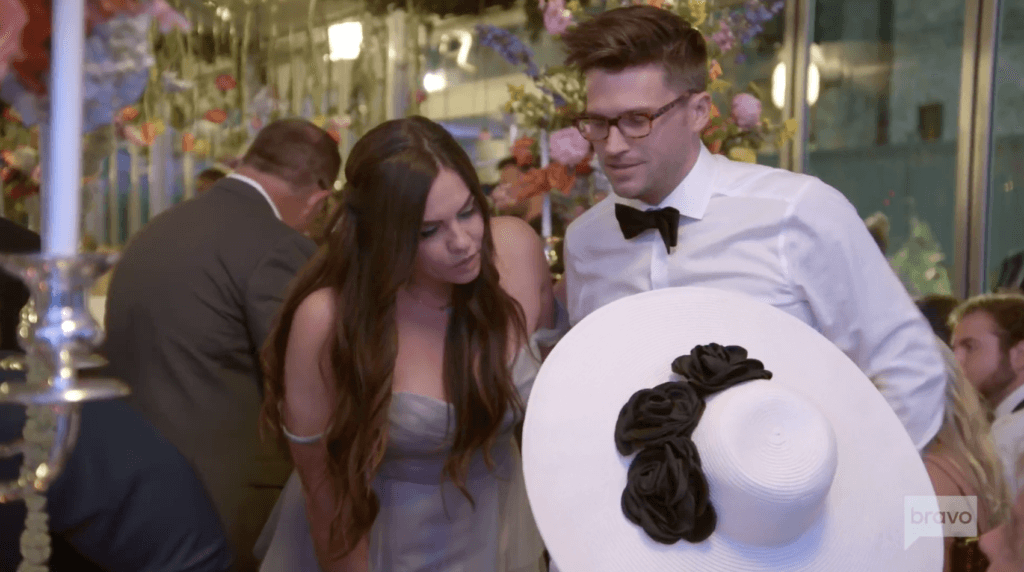 We're treated to a Southern Charm crossover when we catch a glimpse of none other than Southern Charm star, Shep Rose, at the reception. True to form, he's laying on the southern charm thick confessing to Jax and Brittany that he shed a few tears during their ceremony.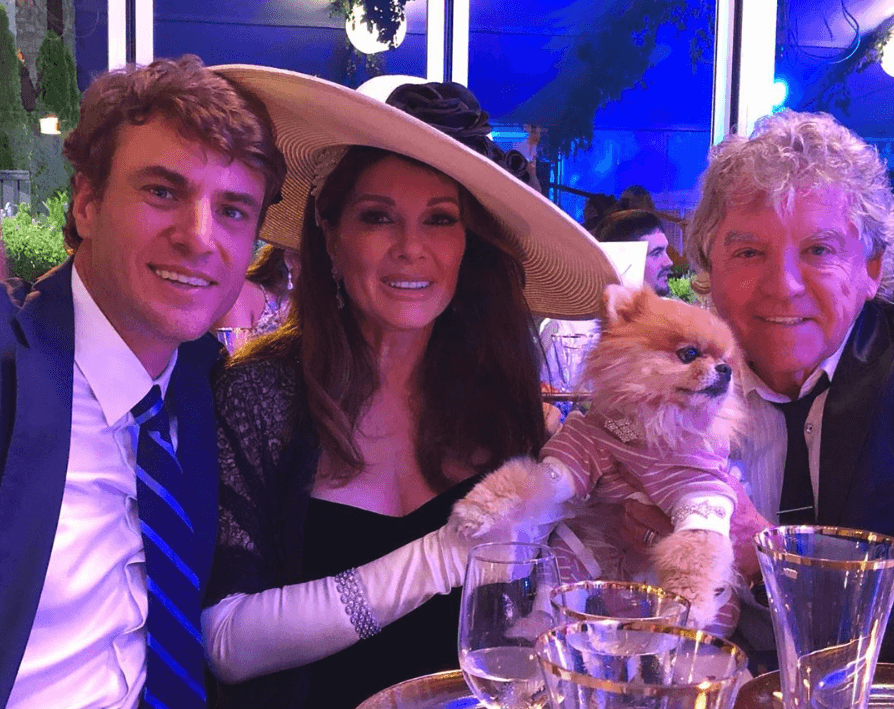 Over dinner, Stassi seizes the moment to grill Beau about their future wedding. When Beau doesn't appear completely on board with the idea she laments that getting proposed to is the only aspect of her life that she has zero control over. Well, that and Krazy Kristin Doute's antics…
Tom Schwartz delivers one of the longest best man speeches of all time, all whilst dropping several F-bombs with a dash of marijuana references sprinkled in for good measure. I'm sure all of Brittany's ultra-conservative friends and family were amused.
READ ALSO: Jax Taylor and Brittany Cartwright's Marriage In Trouble One Month After Wedding — They're Both 'Unhappy!'
We catch a rare glimpse of a more tender Lala, or should we say "Lauren from Utah", during Brittany's father-daughter dance. A tearful Lala confesses that she's already mourning the absence of her late father at her own wedding. Luckily she has sweet Rand by her side to caress her hand.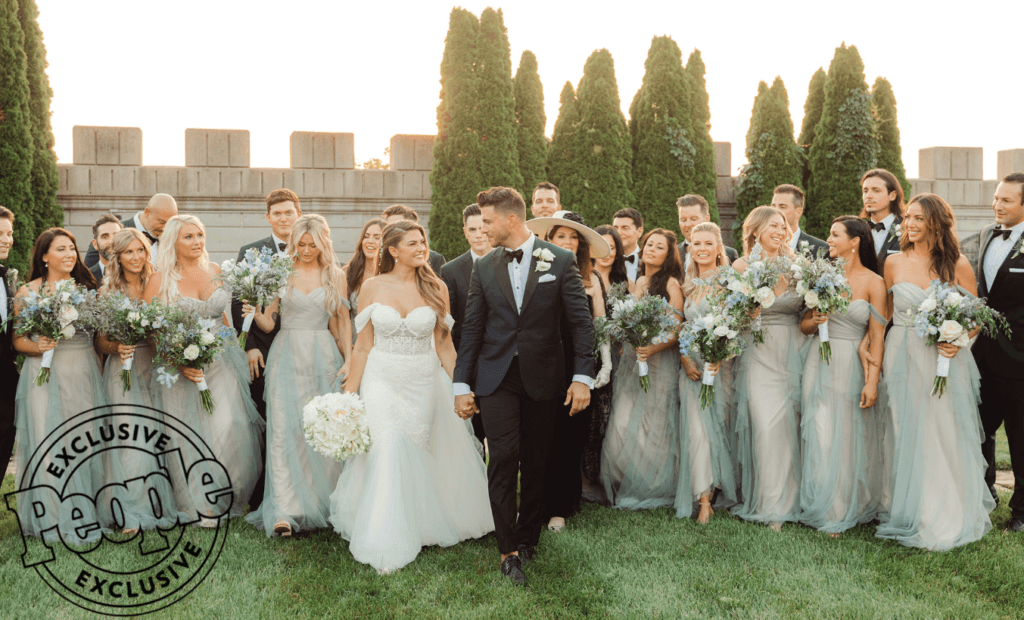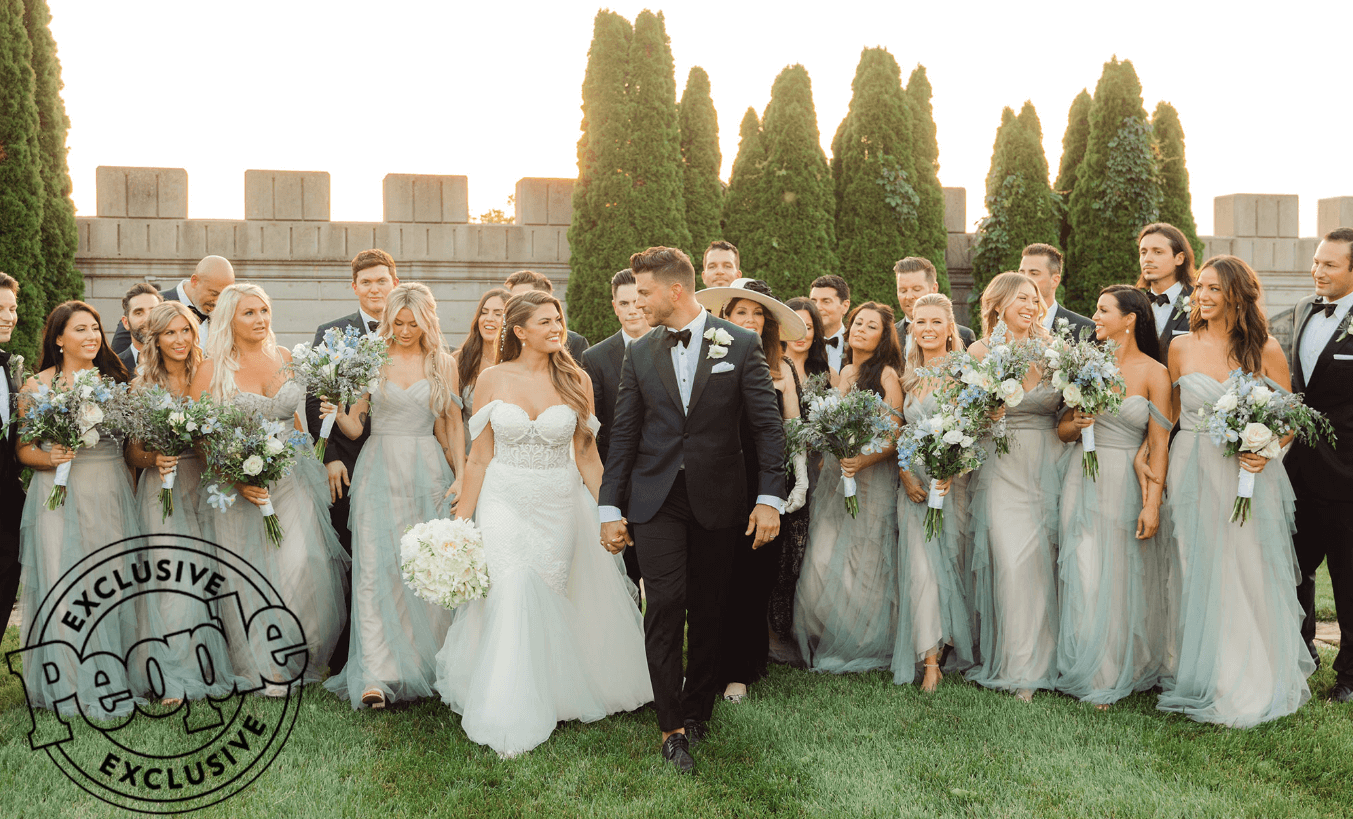 Kristin Doute and Carter participate in a volatile encounter at the reception eerily reminiscent of her and James Kennedy at Scheana's wedding (RIP). Luckily, no one got punched this time. The spat didn't deter Krazy Kristin, however, from trying her hardest to catch the bridal bouquet. In the end, she came up short and ultimately lost the bouquet to Brittany's much younger but probably much more mature cousin, Amanda. You go Amanda!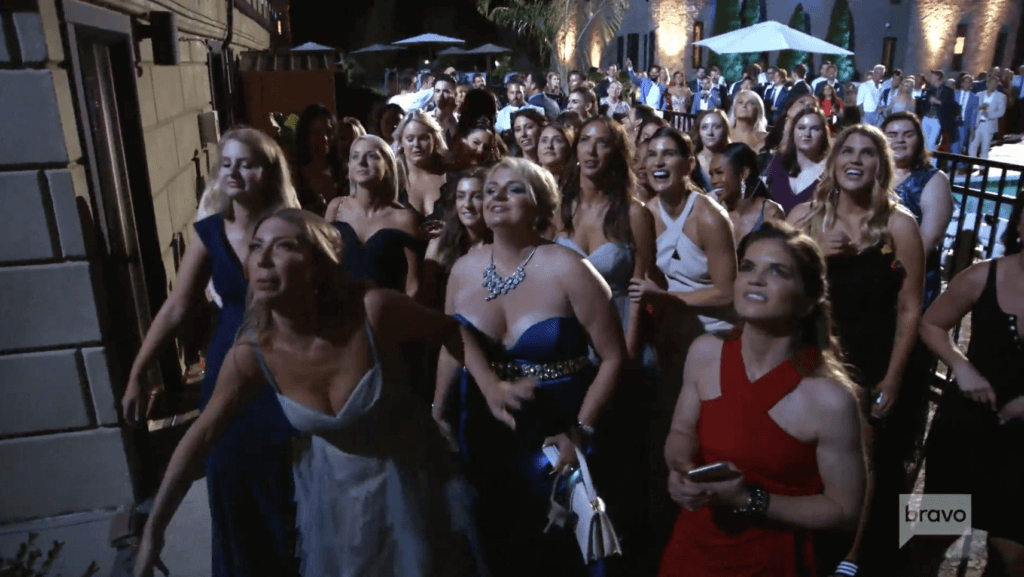 The reception wraps with a beautiful sparkler send off for beaming bride and groom but instead of escaping to their marital suite they make a hard loop back into the castle where a tunnel of Hooters girls await them bearing… ranch and blue cheese…? YAL. I couldn't make this stuff up if I tried.
At the after-party, it's as if a transformation occurred with the entire bridal party trading their fancy wedding attire for camo hats and cut off shorts. Ladies and gentlemen, IT'S TIME TO GET WEIRD. And that's exactly what they did. No one more than Scheana Shay, however, who was caught grinding on and playing tonsil hockey with one of Jax's random single groomsman. But that doesn't make her boy crazy, OKAY?!
Of course, it wouldn't be a proper Vanderpump Rules affair without a little drama. Jax proceeds to have a hissy fit when he realizes that the bartenders for the after-party are running a cash bar, even though Jax has cases of liquor sitting at the other bar. He takes it one step further when he takes a personal dig at the staff pointing out they make a mere ten dollars an hour. Wow, Brittany, you got yourself a real gem there.
Luckily, (second) best man, Tom Sandoval steps in and saves the day retrieving the unused bottles of alcohol so the guests can get even further intoxicated.
Later, when asked to grade Tom Sandoval as a best man, Jax gives him a B-/C, explaining the grade is at least "passing." So generous of you Mr. Taylor.
The morning after the one hundred thousand dollar affair, it appears the newlywed bliss has already come to an end when the couple bicker over how to get their friends off the premises by the designated check out time. Isn't love sweet?
So what else could be in store for the new Mr. and Mrs.? Tune into Vanderpump Rules next week to find out!
Stay Connected With All About The Tea: Twitter Ι Instagram Ι YouTube