Real Housewives of New Jersey
Melissa Gorga Calls Out Danielle Staub For Playing Victim In Ashlee Hair Pull After Attacking Margaret Joseph's Ponytail!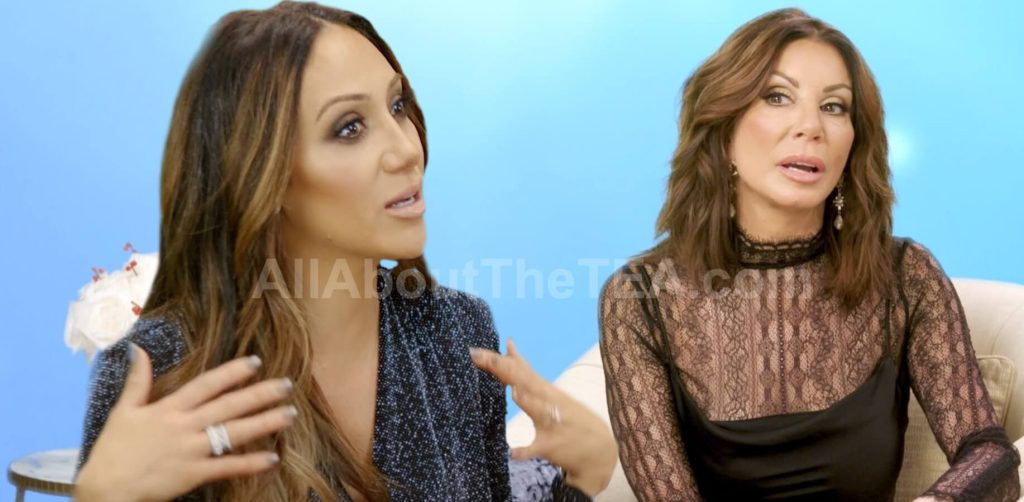 Loyal Real Housewives of New Jersey fans will remember the unforgettable  country club altercation between Jacqueline Laurita's daughter, Ashlee Malleo, and Danielle Staub.
As fans recall, Ashlee Malleo yanked Danielle Staub's weave — and Danielle seemed to pay it forward, when she pulled Margaret Joseph's ponytail on this season of The Real Housewives of New Jersey. 
Melissa Gorga pointed out Danielle Staub's hypocrisy during an installment of the RHONJ After Show — but Danielle cried foul on the comparison. 
Producers informed Danielle Staub that Jacqueline called out her hypocritical pony jerk on Twitter — and Danielle, in a solo interview, shrugged it off.
It's interesting to me that Danielle Slob prosecuted my 18 year old daughter for pulling her weave when she, as an ADULT, ripped out @MargaretJosephs hair in a tantrum.God I hope Margaret brings a mannequin head to the reunion to demonstrate the attack and sues her ass. #RHONJ ?

— Jacqueline Laurita (@JacLaurita) October 5, 2019
Melissa Gorga called out Danielle Staub for pulling the same violent stunt that she claimed changed her life.  
"You complained for how many years about someone pulling your hair out of your head at a country club when Jacqueline Laurita's daughter did that to her," Melissa said. "We did not hear the end of that for how many years in the press? It was devastating. It ruined her life. And then she came and did it right back."
READ ALSO: Margaret Josephs Calls Teresa Giudice An Embarrassment For Siding With Danielle Staub In Ponytail Attack!
Danielle Staub did not cosign the comparison. 
"Jacqueline can use any excuse she wants to talk about me, but the fact still remains that I had my hair, that's connected to these beads in my extensions, at least five of those extensions, which is a handful of hair, pulled completely from my scalp," Danielle commented. "[I] had four stitches in my scalp as a result of it. My head hit the pavement as a result of it. I have six herniated discs, three of which happened that night."
Danielle didn't explain how she justified her own outburst — despite seeking legal revenge for the same offense. 
Real Housewives of New Jersey reunion series continues Wednesday night, at 8 pm, ET, on Bravo. 
Stay Connected With All About The Tea: Twitter Ι Instagram Ι YouTube