'Shahs of Sunset' Star Reza Farahan Posts RECEIPTS That Prove MJ Lied!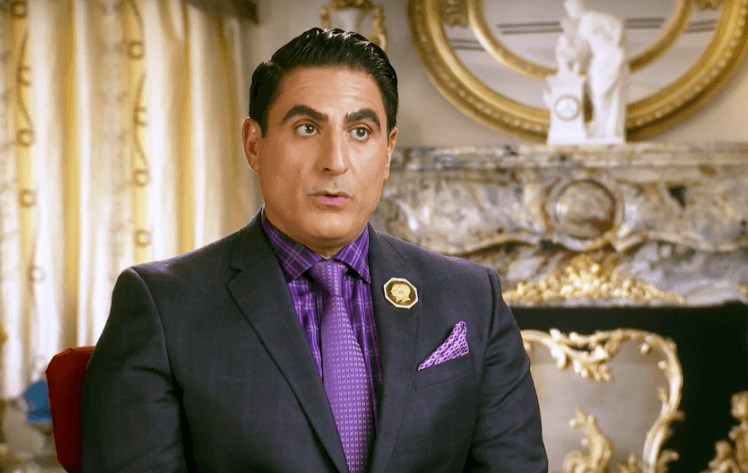 The conflict between Shahs of Sunset costars, Reza Farahan and Mercedes "MJ" Javid, reached a fever pitch during a recent episode.
Reza Farahan and Mercedes "MJ" Javid had an explosive showdown on the March 13 episode, at Sara Jeihooni's pool party that left jaws dropped!
As fans know, Reza accused MJ of orchestrating some major drama in his marriage. Now, Reza is speaking out about the feud, claiming that MJ "betrayed" him and that he has the "receipts" to prove it.
READ ALSO: Reza Reveals MJ Had TEN Abortions In Explosive Fight On 'Shahs of Sunset'
"There are recordings," Reza tells Entertainment Tonight. "I've heard recordings. I would never drop — you think I'm insane? I'm gonna drop my best friend of 30 years over hearsay? You better believe that I have receipts."
Reza Farahan labels MJ's alleged betrayal "heartbreaking" that his former friend would plot against him, but claims he believes that MJ hoped Destiney Rose would take the blame for the rumors, as she was the one to tell Reza about him in the first place.
"The two things [MJ] didn't think would ever happen was that her little friend would turn on her, or that I would ever find out," Reza told ET, referring to Ali Ashouri, an acquaintance of the Shahs crew who claimed that Adam was sending him elicit text messages. "Destiney was supposed to take the fall and go down."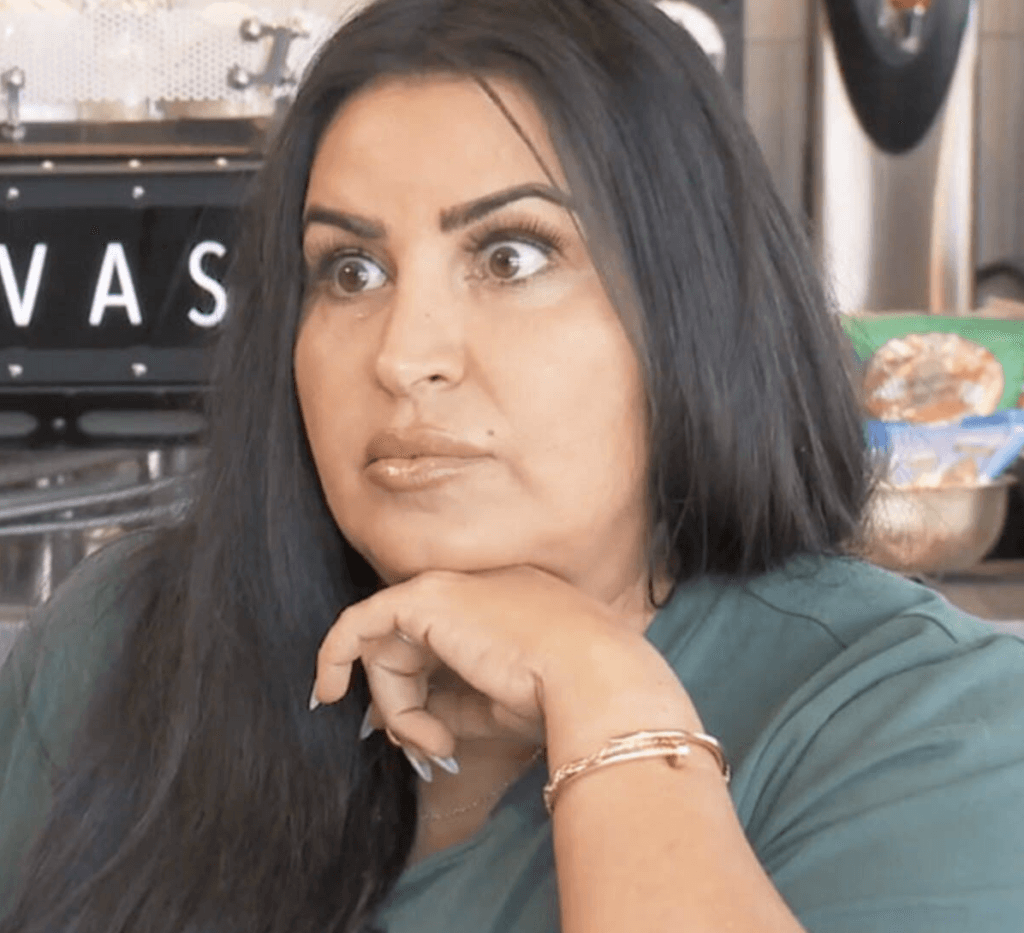 Although Mercedes "MJ" Javid has denied orchestrating the rumors — Reza says he feels "betrayed" by his friend of 30 years. Despite that, he said he would consider a reconciliation if MJ "came clean."
"I still love MJ. I will always love MJ," he said. "I just don't like her right now. And the fact that she's more concerned about being seen as the villain as opposed to being honest and coming clean is what's the most hurtful. But I attribute it to the people she has around her and in her ear."
Additionally, Reza Farahan says MJ lied to the press when she claimed that Reza did not visit her in the ICU after she underwent emergency surgery. 
"The pool party is just the beginning, actually," Reza adds. "MJ was going around town, telling every outlet that I blocked her while she was dying in the ICU, [which] couldn't have been further from the truth. She and I were communicating the whole time. I was just gathering all my information, because I knew she was behind it, so I was livid. I was on fire. So, I knew if I went to the hospital, I would get into a fist fight with [her husband] or some bad thing would happen."
On Sunday, Reza Farahan posted a private text message between Mercedes "MJ" Javid and himself that prove she told him not to visit her in the hospital — which contradicts statements made by MJ. Read below.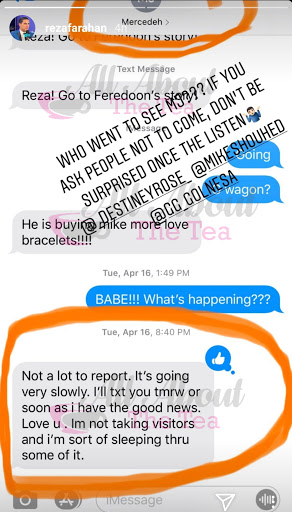 Whose side are you on Reza Farahan or Mercedes "MJ" Javid? Sound off below!
Shahs of Sunset airs Friday nights, on Bravo, at 8:00 pm ET.
Stay Connected With All About The Tea: Twitter Ι Instagram Ι YouTube
Nancy Zhāng is an Entertainment Blogger for All About The Tea. Nancy covers hot topics, recaps and celeb news. She loves to multi-task as a writer and a private chef. She received a B.S. in Mass Communications from LSU. Nancy's married and the proud mom of 2 German Shepherds.