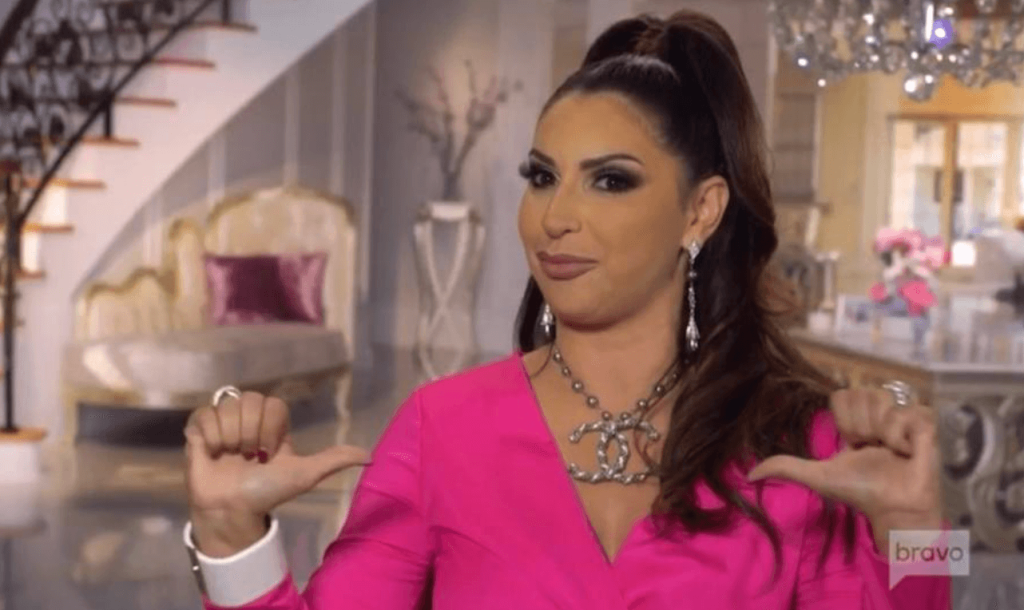 Jennifer Ayden is enjoying her time in the Real Housewives of New Jersey reunion spotlight — perhaps a bit too much. The outspoken reality star is getting slammed on social media after Part 2 of the reunion series aired, on Wednesday night. 
READ ALSO: Joe Gorga Attacks 'RHONJ' Fans After His House Flipping Scam Is Exposed
Annoyed fans are speaking out, after Jennifer Ayden tried to steal the show with interruptions, interjections and high volume chatter.  
Anyone else fast forward when @JenniferAydin was talking on the #RHONJReunion – so basically it was over in 5 minutes, bc she would not shut up @melissagorga @MargaretJosephs @JGSchneid

— JoAnna (@heapsajo) March 13, 2020
Oh my god. I don't think I ever want to hear Jennifer's voice again! SHUT UP!!!! It's all I've heard this entire reunion! ??? #RHONJReunion

— Sam Tatum (@Sam_Tatum) March 13, 2020
I had no idea @BravoTV hired Jennifer to commentate the #RHONJReunion instead of Andy literally no one can talk without her either answering for them or trying to talk over them.

— MgnnThbnn (@MThbnn) March 12, 2020
Last week I was defending Jennifer at every chance. My bad! This episode I was actually saying out loud "my god, shut the fuck up!"#RHONJReunion

— Alexis (@RealityAlexis) March 13, 2020
Whaddya talking about thats why we are here?! No, Jennifer, it wasnt a #RHONJReunion so you could talk the ENTIRE time. #jennifer is fowl

— RyeR (@RaiRitu) March 12, 2020
#RHONJReunion how the hell does bill tolerate jennifer ughhhhh!!! her behavior is so disgusting

— ♥️ MadStrong ❤️ (@_p_jam_) March 12, 2020
Jennifer is beyond thirsty. You can tell about the way she talks about her life. She was poor, worries about what people think, desperate to be rich and liked. #RHONJ #RHONJReunion

— s a v a g e (@Bravowhoree) March 12, 2020
Can jennifer please shut up for one second? I'd like to hear anyone else speak for a minute. #obnoxious #RHONJReunion

— Shelly Jimenez (@sjcfour20) March 12, 2020
I wish @Andy would remove Jennifer from the couch for a while. None of the other women can even get a word in. This reunion should of been called Jennifer's reunion. She makes herself look worse and worse each time. #RHONJReunion

— ♓Double-Bubble♓ (@Tabby_Wilson_1) March 12, 2020
Note to @Andy – if you insist on bringing Jennifer back next season… please bring the ball gag from the clubhouse to the reunion. #bloop #RHONJReunion #rhonj #WWHL

— TaLLoN (@TaLLoN7) March 12, 2020
Jennifer has been at odds with half of the cast — and her reunion strategy clearly didn't play well with fans. Andy Cohen did not move to shut Jennifer down — even though several in the cast begged for mercy. 
Watch the conclusion of The Real Housewives of New Jersey reunion, Wednesday night at 8 pm, ET, on Bravo. 
Stay Connected With All About The Tea: Twitter Ι Instagram Ι YouTube