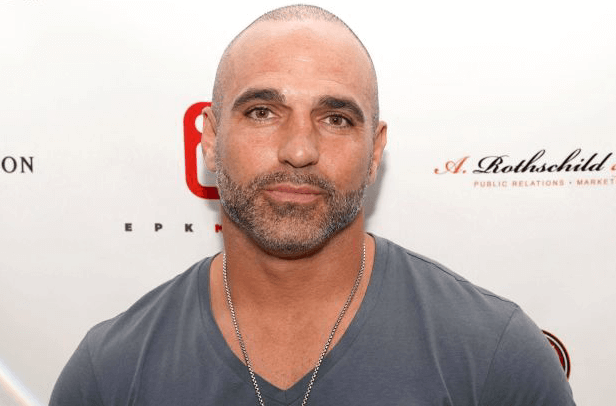 Joe Gorga's house flipping business is looking shadier by the minute, as more internet sleuths uncover the entrepreneur's lies.
As reported, The Real Housewives of New Jersey star has been caught stealing "BEFORE" and "AFTER" house flipping photos belonging to other people and passing them off as his own. See below.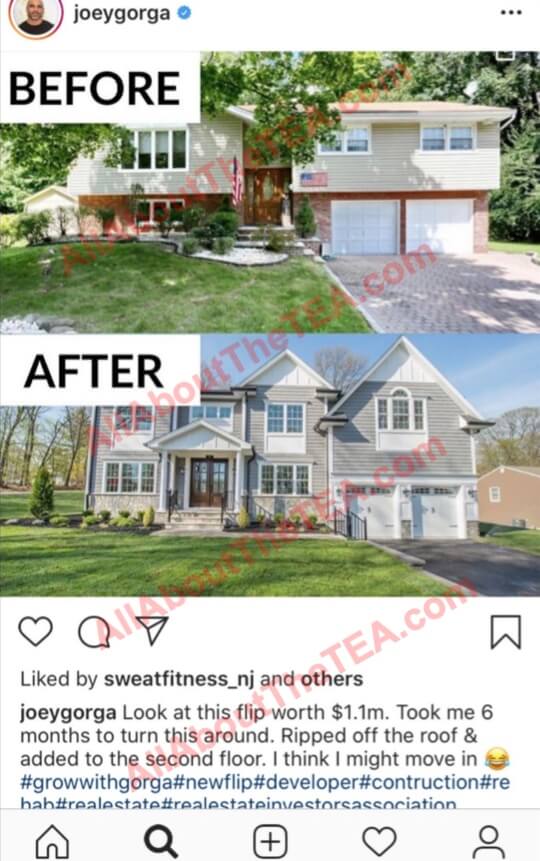 On Monday, the property owner, Caley Svensson, of the "AFTER" house pictured above came forward to call out Joe Gorga for fraudulently using photos of her home to claim he flipped the house.
After getting caught scamming the public, Joe Gorga responded by blaming his 21-year-old social media manager. He said they "made a mistake." He admitted that the before and after photos were not of the same house but claims he did the work on the "after" photo house. "I helped fund that project," he said. "I'm a private lender. I did fund the deal." He continued, "It was a brand-new house, so it made me look even worse." He told Page Six.
READ ALSO: Joe Gorga Busted For Shoplifting From Home Depot! (Exclusive)
However, many Real Housewives of New Jersey fans aren't buying what Joe Gorga is selling and proceeded to slam Melissa Gorga's husband on his Instagram page.
One person wrote, "Then why are pretending to be something you are not and posting all of these pics of fake house flips??" Joe responded by calling the person "a miserable human being."
Another fan wrote, "So what do you have to say about the house flip fraud post you took down? Don't get me wrong, I'm a fan of yours and melissas. But that's shady. What's up with that?" Joe replied with claims that he funded the project, "it was not shady, the post was wrong. I Funded the project. 25 yrs of flipping
A third person commented, "Are we just going to ignore the post you deleted? I'm fairly disappointed."
Someone replied, "I'm really confused. Which project did you fund? How does a mistake of that magnitude happen and what exactly happened that resulted in you claiming one home was a remodel of another that was on the opposite side of town?"
Another slammed his story, "you funding the flip now lol but it was exactly like your other before n after pics lol. You knew exactly they what u were doing but got caught lol admit it n move on. 25 years of flipping lol."
Another critic noted, "Are we just going to ignore the post you deleted? I'm fairly disappointed."
AllAboutTheTEA.com busted Joe Gorga for shoplifting from a New Jersey Home Depot store in 2018 — a claim he denies — however a manager confirmed the incident to AllAboutTheTEA.com.
The Real Housewives of New Jersey airs Wednesday nights, at 8 pm ET, on Bravo.
Stay Connected With All About The Tea: Twitter Ι Instagram Ι YouTube