RECAP: 'Life After Lockup' Lacey Tells John To Take Off His Shirt & Tracie's Back On Meth!
Welcome to another episode of Life After Lockup. Let's get started!
Life After Lockup: Michael, Megan and Sarah
This episode of Life After Lockup picks back up with both Sarah Simmons and the psychologist trying to explain to Michael Simmons what 'temporary emergency custody' is until they're blue in the face. He is adamant that he never received any paperwork that mentioned anything about that. Sarah finally asks him, "did you read all the words?" This question enrages Michael and he storms out of the session and then promptly returns. Michael finally reveals to Sarah his mystery woman's name- Maria. Sarah's memory is jogged as she remembers seeing Maria's name on Michael's phone records and sending him money on his Cash app. The psychologist asks where they are in the divorce process and Michael's answer is that he's "waiting for it." Sarah asks why he hasn't done anything to actually start the process if he wants one so bad and of course he has no answer for that.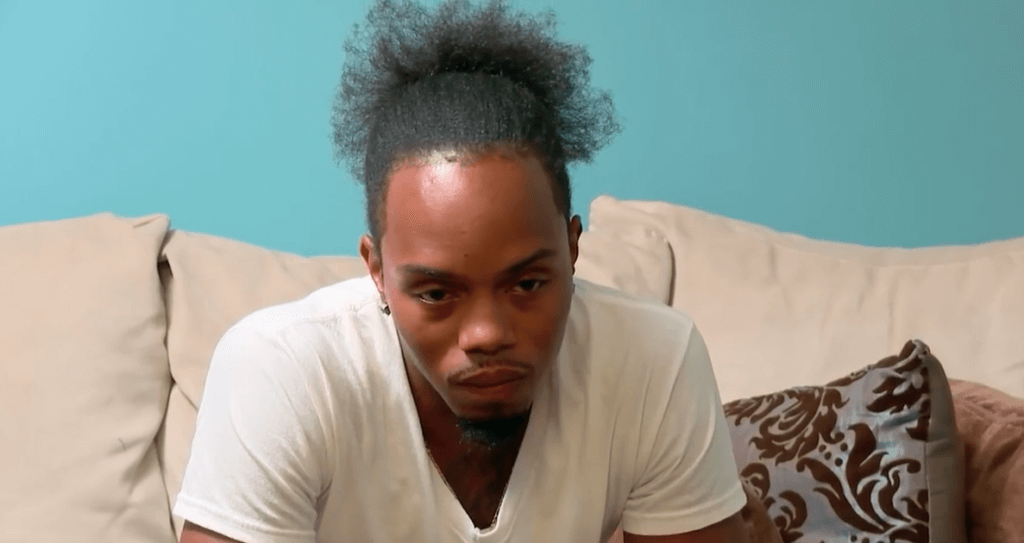 Later in his talking head interview, he says that he knows Sarah wants to be with him and he knows he's a good father because no woman in her right mind would want to be with a man that's not a good father. LOL, okay, Michael. After the session, Sarah and Michael have a pow-wow out in the parking lot. Sarah is adamant that she wants to have a civil relationship with him out of respect for her children and that she's not the enemy. Sarah proposes the idea that maybe they are better off as best friends and it appears Michael feels the same way. He asks if he can spend time with the girls that evening and Sarah enthusiastically agrees.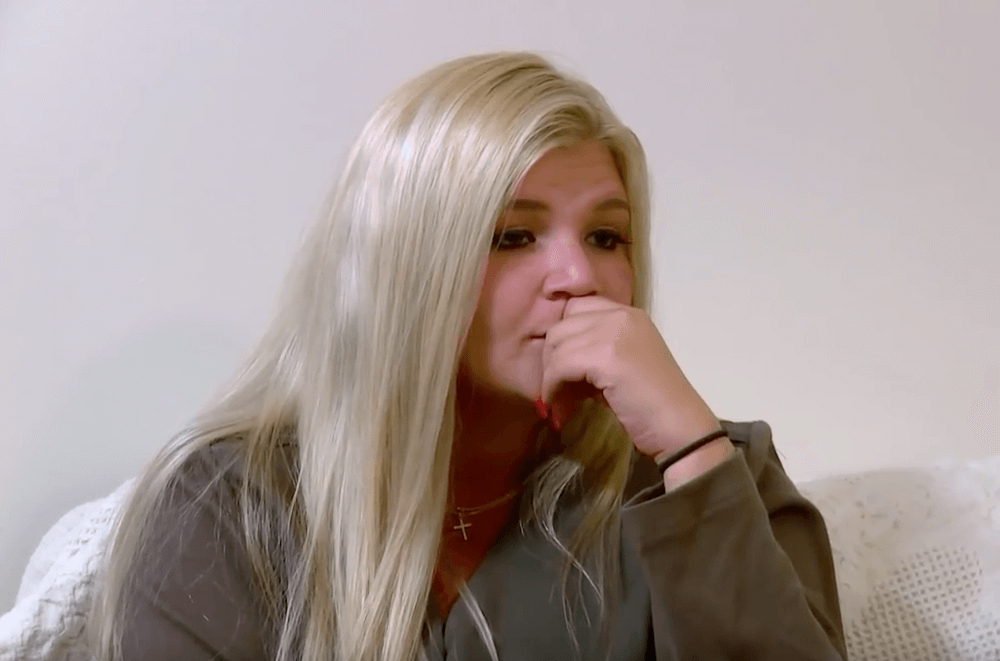 Michael makes good on his word and comes over to visit. Little Aviahna asks Michael to spend the night and he promises her he will. But first, he's gotta call Maria and break the news to her. He calls Maria and concocts some story about how Sarah is going to go out for the night and he's going to stay with the girls. Maria seems none the wiser as she tells him she's okay with that. After he tucks Aviahna in he comes back in the living room and Sarah says she's going to make a drink and asks if he wants one too. He says yes. I think we all know where this is headed.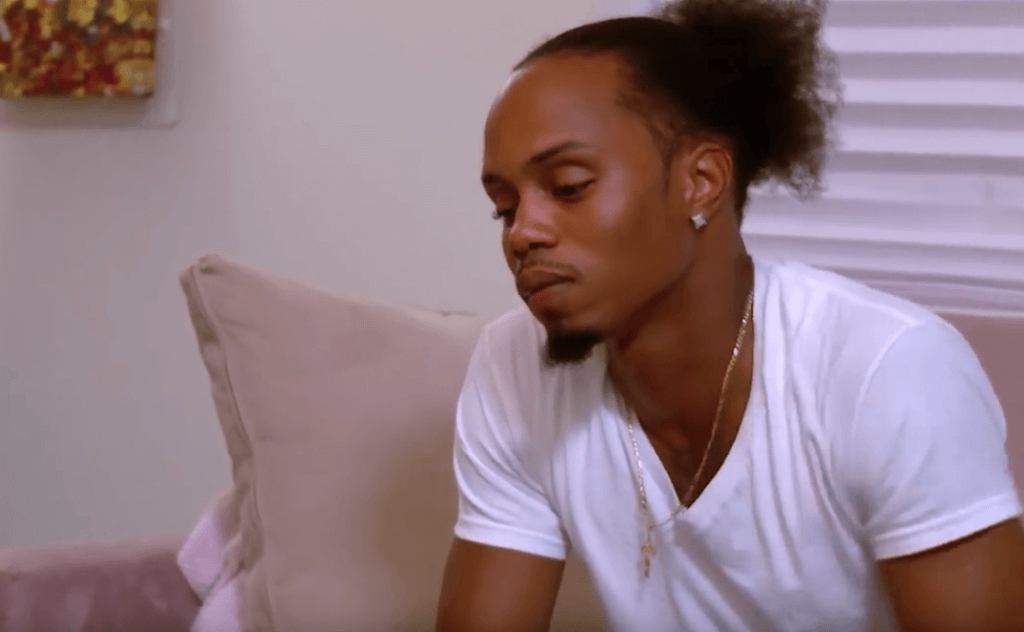 Life After Lockup: Lacey, Shane and John
Lacey Whitlow meets her dad who is watching her kids, as usual. She confesses to her dad that she just got back from seeing John Slater. Her dad demands to know why she would go visit him. Lacey is quick to say that she only made that choice once Shane Whitlow told her he cheated on her before they got married.
Lacey Whitlow's dad is pissed, to say the least, after hearing this news and states that he "can't wait to talk to Shane." He still sticks to his guns about John, however, and says that John's not going to help the situation. In fact, he'll only make it much worse. He then lays down the law and says he refuses to be part of anything to do with John and the children won't either. Poor Lacey… what's a Cam Girl to do?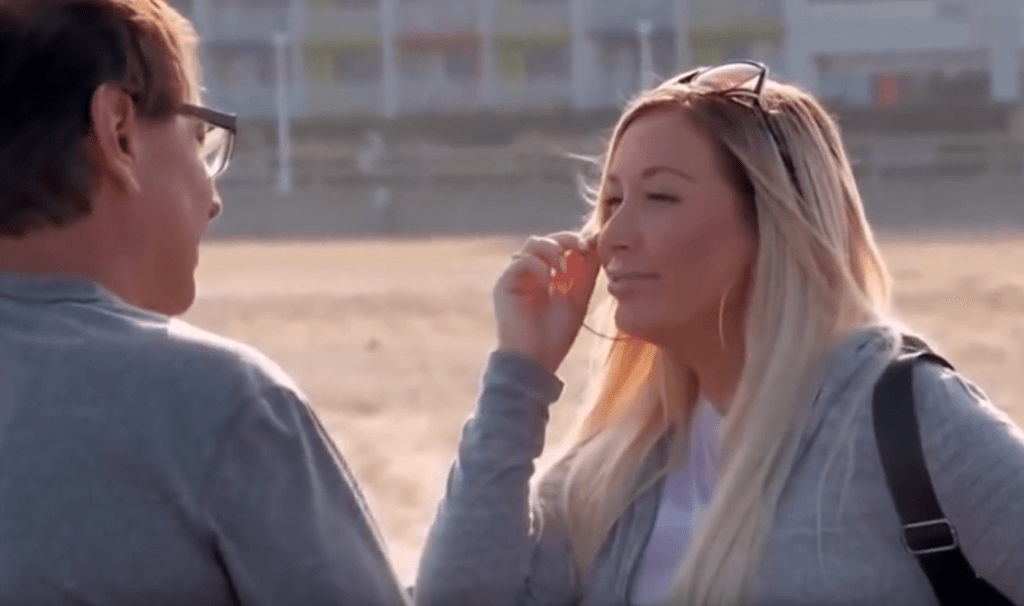 Lacey's dad tells her she needs to get her head out of her a** and start taking care of her kids. She interjects that she does take care of her kids but ol' Daddy-o brings up a good point when he says "not when you're hanging out with that trash can." BURN. Lacey confesses to her dad that she worries Shane only married her because she owns a house and cars and essentially has her sh*t together.  Note to self: google how much money Cam Models make later…
Back at home, Shane is assembling a trampoline for the kids, most likely in an effort to try and smooth things over with Lacey. Not sure if a trampoline is gonna do it, pal. Lacey's dad confronts Shane about his cheating and Shane admits that he wasn't in his right mind when it happened and he deeply regrets it. Lacey's dad warns Shane that he knows his daughter and she acts out when she's been hurt. He tries to work up the courage to tell him about Lacey going to see John but just can't bring himself to do it.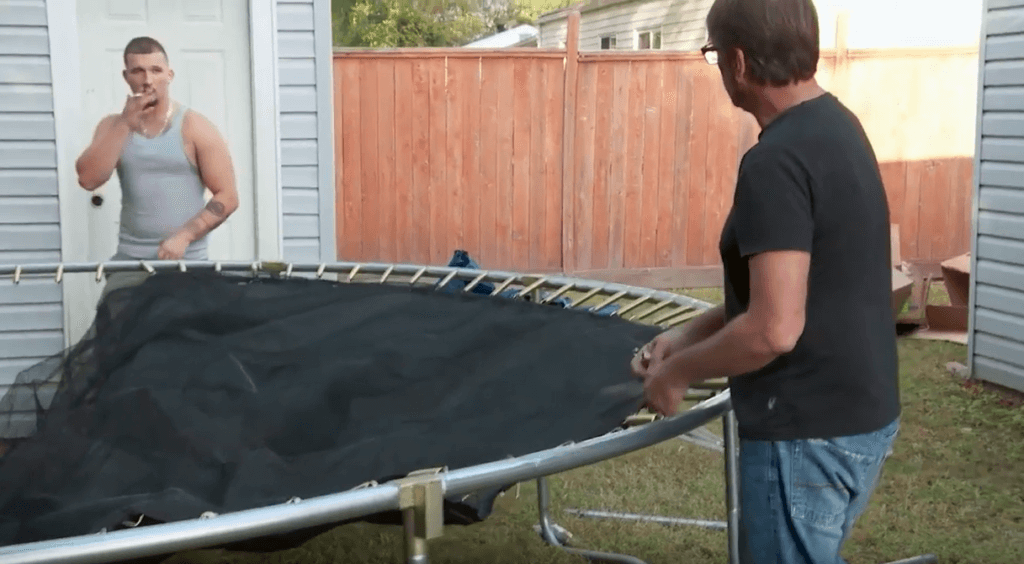 Meanwhile, Lacey is inside Facetiming with John and asking him to take his shirt off. Some things will never change!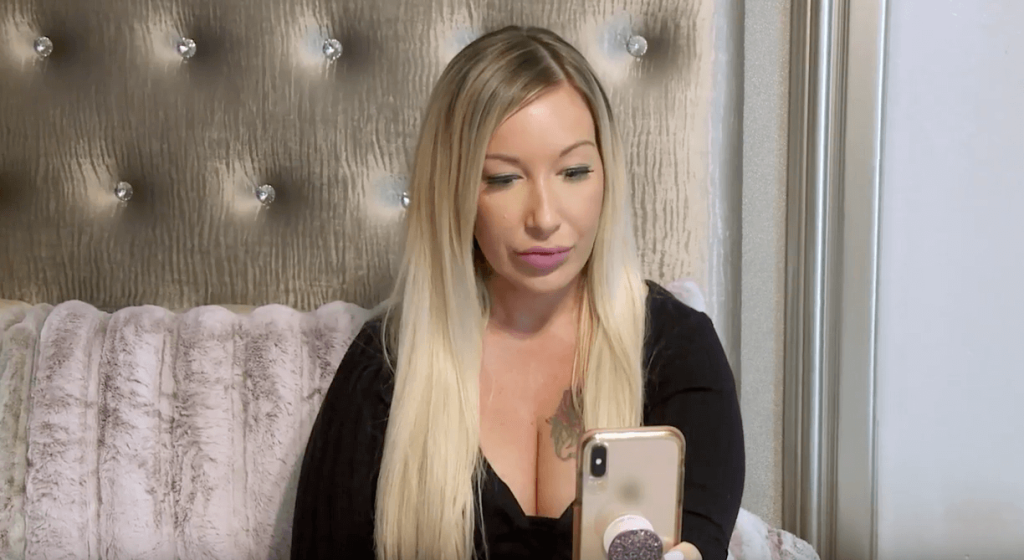 Life After Lockup: Andrea and Lamar
After Andrea Edwards beats Lamar Jackson's a**, he tries to explain to her that the condoms are not his. According to Lamar, he doesn't even use condoms. They must be his brother's. Lamar immediately calls his brother and his brother cops to leaving the condoms in his coat pocket and even identifies that they were indeed Magnum Gold. Quit playing Andrea. You know good and well Lamar doesn't use Magnums. As far as Andrea is concerned, however, the admission by Lamar's brother doesn't absolve Lamar from any guilt as she's still running around the apartment ready to eff him up for a second time.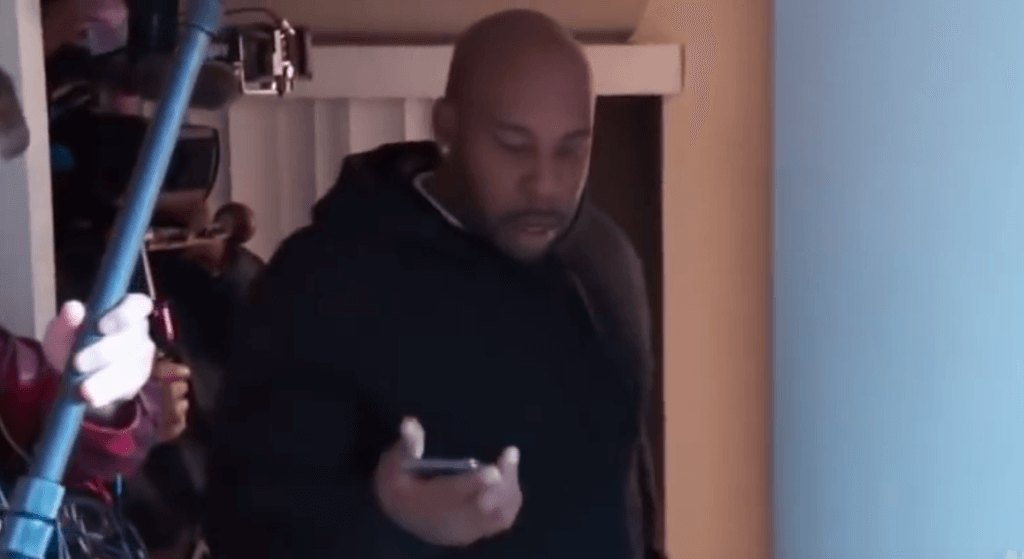 Later, Andrea eventually stands to be reasoned with and takes it upon herself to talk to Lamar's brother. He confesses to her that the condoms were indeed his and not Lamar's. She tells him that he almost cost his brother his whole family and he apologizes.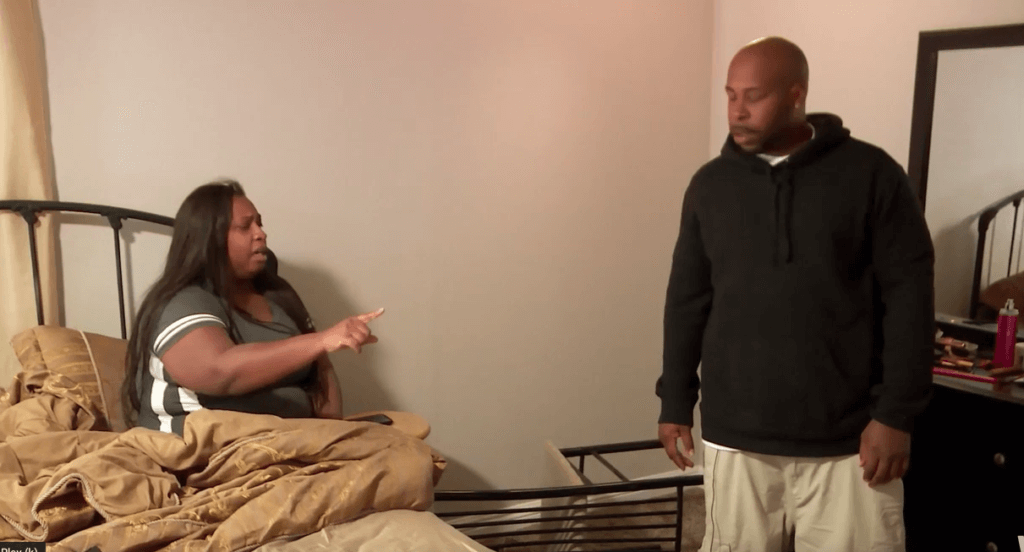 Later Andrea confesses to Lamar that she feels kind of stupid and Lamar admits she should because she was acting crazy and assaulted him over something he didn't do. Andrea, however, denies that she assaulted him. LOLOL. Can someone please replay that footage for her?!
Life After Lockup: Angela and Tony 
Angela returns home from a hard day at work and Tony has orchestrated a surprise for her. He blindfolds her and asks her to put on a skimpy pink dress that looks like it came from Wet Seal. Then he surprises her with a dinner for two out in the backyard complete with Christmas string lights and fake rose petals. How romantic.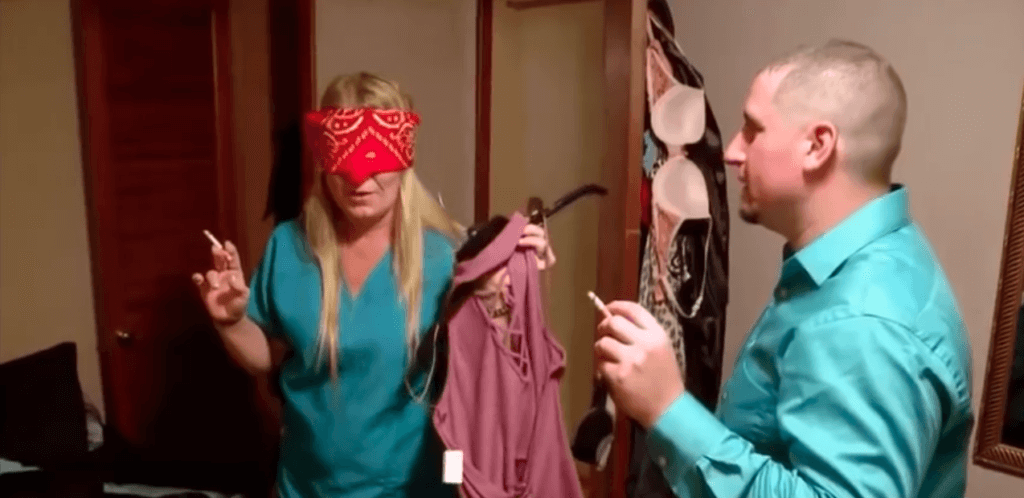 The two drink copious amounts of cheap Champagne and Tony seizes the moment to tell Angela that he wants to get married right away. Something tells me he's ready to lock this in before he does something bad again and gets locked out of the trailer forever.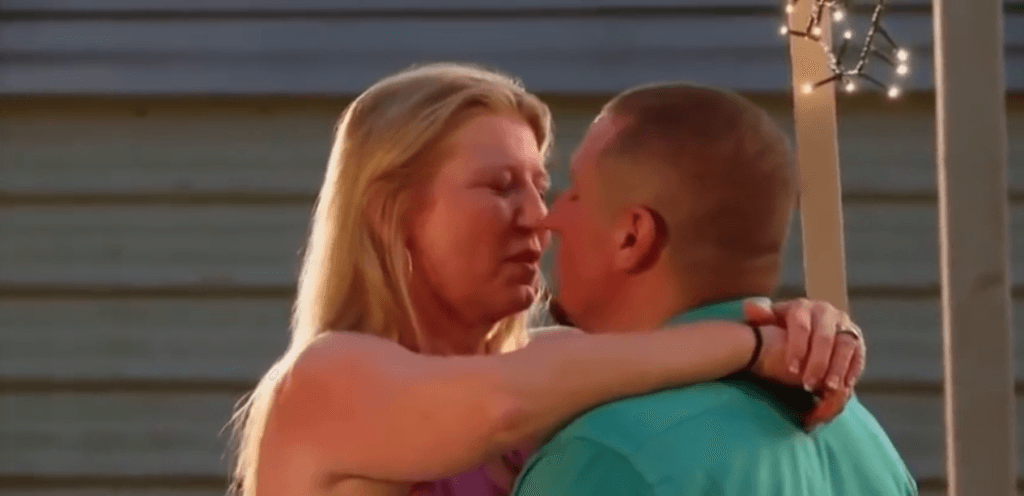 The next day Angela and Tony are deep into wedding planning as they visit a florist for their beach nuptials. Angela declares that they have no budget as she will be paying the bill.
Tony seems dedicated to the planning process as he explains to the florist his vision of a flower-filled archway with white and yellow accents. Okay, Groomzilla. We see you.
Life After Lockup: Clint and Tracie
Back in New Mexico, Tracie Wagaman has been missing for a total of two days and Clint Brady, is about to lose his mind. Well, what's left of it anyway.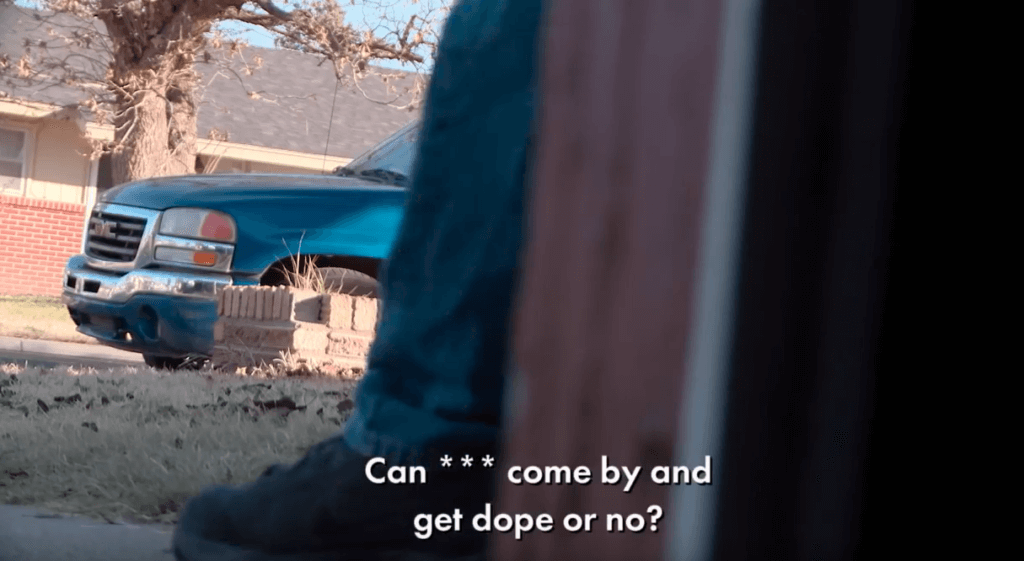 Clint Brady's Goddess finally calls him and asks if one of her friends can come by and get some dope that she hid in his house. He remains firm and tells her no before she demands that he go and retrieve the dope for her "RIGHT NOW." He throws the phone out in the street and then runs in the house and immediately flushes the drugs down the toilet.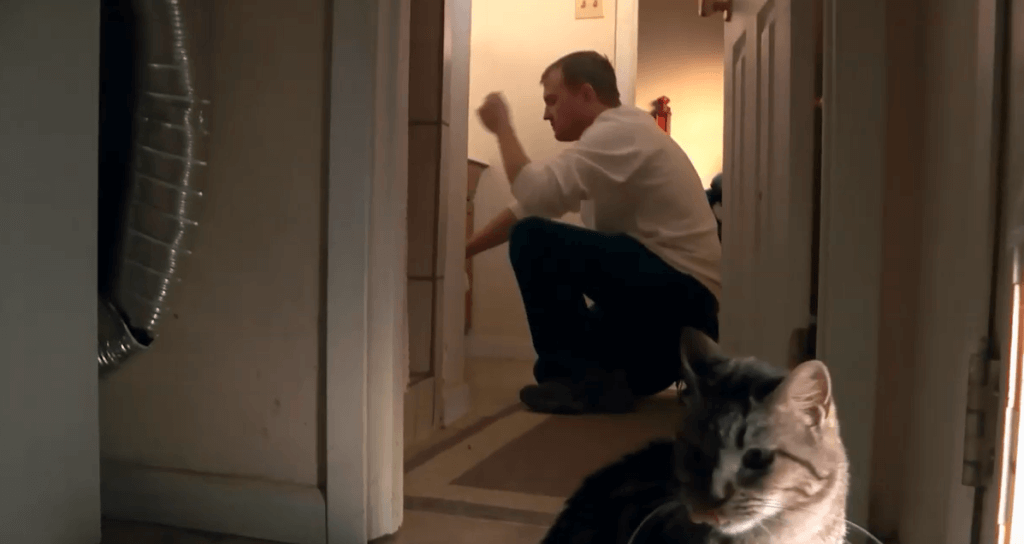 Clint Brady calls his mother and she counsels him for the 23948723498237 time that Tracie is no good for him. It appears he's ready to wave the white flag when he admits that a person can only do so much for their partner and confesses that "sometimes love just ain't enough." Is it possible that Clint is FINALLY seeing the light? One can only hope.
EXCLUSIVE: 'Life After Lockup' Star Lizzie Kommes Reveals Mind-Blowing Details About Scott Davey: 'He Paid My Dope Dealers In Prison' 
Life After Lockup: Brittany and Marcelino 
Marcelino Santiago and Brittany Santiago are adjusting to life with their new puppy, Doodle. But the dog is the least of their worries once Brittany finds out that Marcelino lied about going to play poker with his cousin James. She immediately calls Marcelino but the call goes to voicemail. YIKES.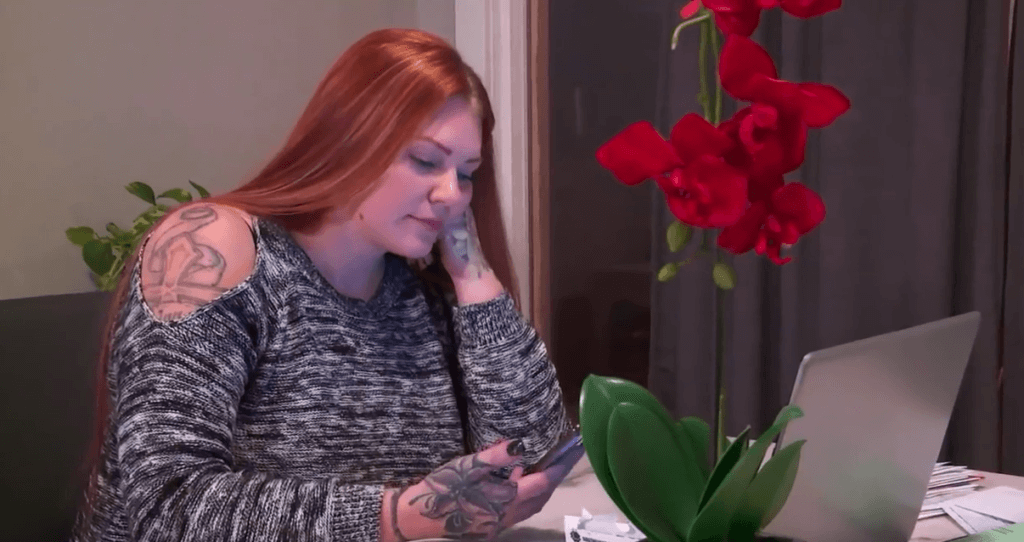 Meanwhile, Marcelino is actually seeing a poker coach in an effort to hone his craft aka not lose thousands of dollars again. He admits he's embarrassed about his losing streak and had to tell a white lie to his wife regarding his whereabouts. The coach counsels him that the game of poker has the power to hurt and destroy him financially and basically that he needs to tread lightly.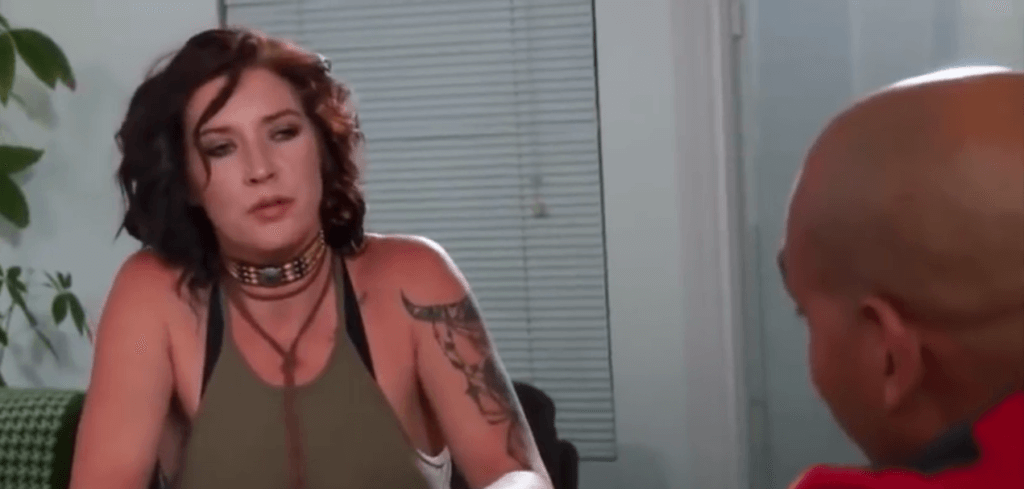 Life After Lockup: Cheryl and Josh 
Cheryl Childers is back in Michigan with her family. According to Cheryl, being in love with Josh was like a fever that finally broke and she's no longer in love with him. She admits that she misses the old Josh while he was in prison. But once he was released he became completely different.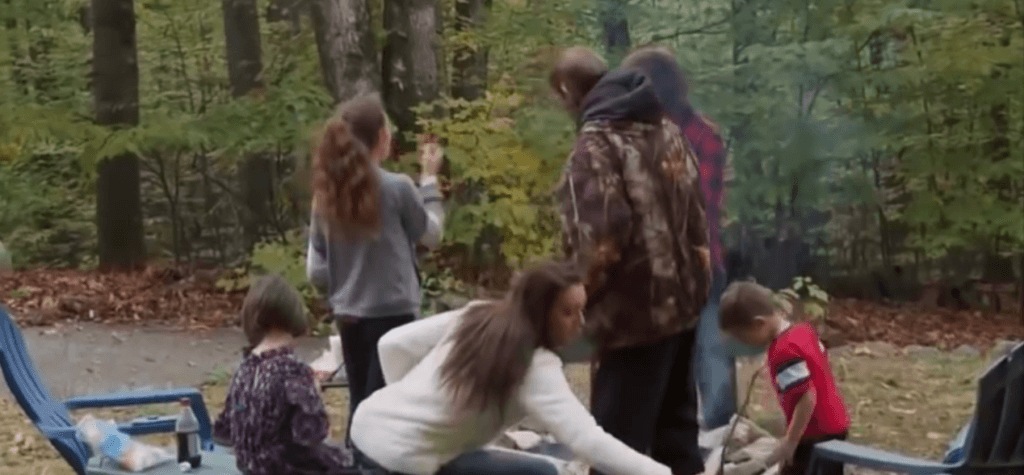 Josh Hyatt also admits he's much better off now that he and Cheryl are no longer together. He's currently still living with his mother and saving his money to get his own place. He says he's also a promotion at his job and works a lot. He's counting down the days until he can get the ankle monitor removed and no longer has a curfew. According to Josh, he felt like a trapped animal when he was with Cheryl and he never wants to feel that way again.
Cheryl vows that she's not going to give up on love but will definitely be more cautious going forward. She then declares that she's going to find a new inmate and that she'll be fine. Good riddance.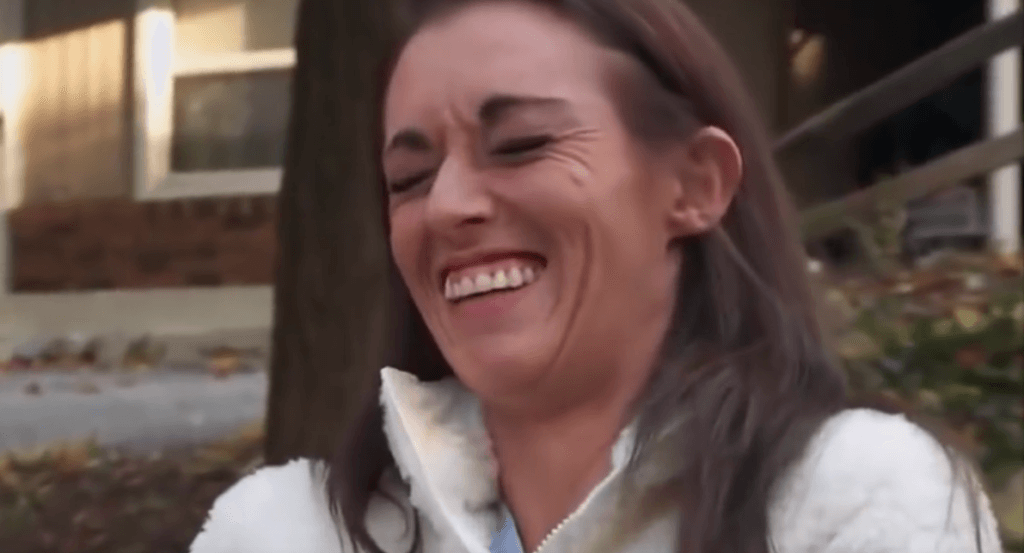 Will Michael Simmons and Sarah Simmons make a fool out of Maria? Will Angela and Tony make it down the aisle? Is Clint done with Tracie Wagaman for good? Tune into Life After Lockup next week to find out!
Stay Connected With All About The Tea: Twitter Ι Instagram Ι YouTube
Amanda Byerly focuses on Reality TV recaps for All About The Tea. Amanda is a 30-year-old wife, mother and self-proclaimed Bravo TV junkie. When she's not watching Bravo, she's writing about it, reading about it, or listening to podcasts about it. "I get by with a little help from Bravo TV."