Doctor To Testify 'Injuries' Sustained In Dina Manzo's Home Invasion Are Fake!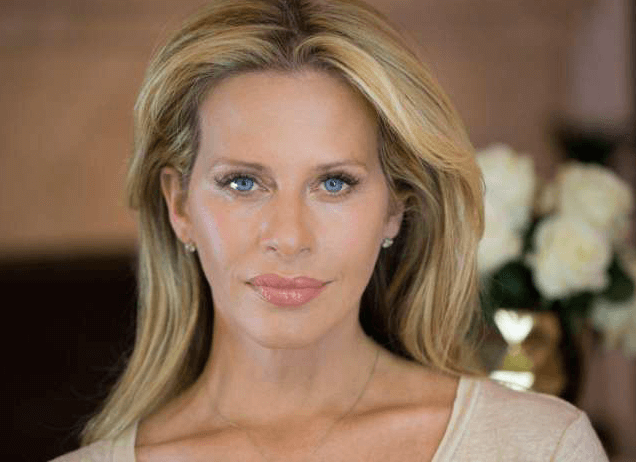 Dina Manzo has new problems in the legal battle with a man who allegedly beat and robbed her during a 2017 home invasion.
As previously reported, James Mainello's legal team is calling the whole incident an "elaborate scheme" set up by the former Real Housewives of New Jersey star.
Mr. Mainello's attorney, Marco Laracca, has already presented strong evidence in the case that proves statements made by Dina Manzo regarding the alleged 2017 home invasion in New Jersey, "are questionable at best and may be totally fabricated." 
"It is clear from our investigation and a review of all the discovery obtained so far that either the incident did not happen or certainly did not happen in the way the alleged victims claimed it did," Marco Laracca said in a previous statement to AllAboutTheTEA.com.
Now, Attorney Laracca has plans to call a Board Certified orthopedic surgeon to testify that the injuries allegedly suffered by Dina Manzo's husband, David Cantin, in the 2017 home break-in are not consistent with story David Cantin told the police.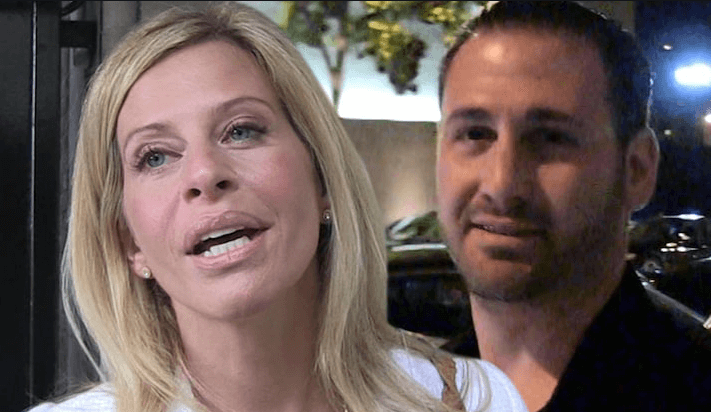 Dina and David Cantin
According to court documents submitted to Monmouth County Superior Court this week — Attorney Laracca will call Dr. Peter DiPaolo — who reviewed the sworn statements and hospital records and photographs of David Cantin, who alleges he was beaten with a baseball bat on the night of the supposed home invasion. Dr. DiPaolo will testify that it's "highly unlikely that the statement given by Mr. Cantin is accurate with respect to having been struck by a baseball bat." Says Attorney Laracca.
David Cantin stated in the police report that he was repeatedly hit by the bat "in the leg, knee, arm, back and face."
READ ALSO: Dina Manzo's Home Invasion EXPOSED As 'Elaborate' Hoax As Case Unravels & Lies Revealed!
Desperate To Hide Divorce Details
Additionally, Attorney Laracca wants to dive deep into the messy divorces of Dina Manzo and David Cantin but the couple's legal team are trying to block the defense by filing a motion to quash the subpoena.  
How do their divorces connect to the home invasion?
As reported, Marco Laracca subpoenaed a copy of Dina's divorce records to help shed light on the case, because, Dina told police that the attack was orchestrated by her ex-husband, Tommy Manzo. 
According to a statement Dina Manzo gave police, the attackers wore ski masks and threatened her and her fiance before leaving the townhouse, saying: "That's what you get for f—ing with a guy from Paterson." The reference, she alleges, is to the Manzo family, which has its business and personal roots in the city.
Additional digging found that the Cantins made no insurance claim on the Malibu ring because Dina Manzo could not be sure he had possession of the ring after her divorce from Mr. Manzo, even though divorce records show Dina Manzo had been given ample opportunity to gain possession of the ring.
The defense investigation has also uncovered that Dina Manzo tried to obtain a receipt and appraisal for an engagement ring from a Wayne, NJ jeweler that she received from her first husband approximately 25 years ago. Pretty shady right?
According to the reality diva, the attackers stole a diamond engagement ring given to her by her current husband, David Cantin that she claims is worth $60,000. The couple say no insurance claim was made on the ring. But defense investigation shows that an insurance claim was made on the ring with Liberty Mutual Insurance Co. and that its real value is closer to $48,000. 
The Back Story
Back in July, James Mainello, 51, was indicted on first-degree robbery, second-degree burglary, second-degree aggravated assault, third-degree aggravated assault, third-degree theft, third-degree possession of a weapon for an unlawful purpose and third-degree criminal restraint, over the alleged home invasion.
Below are links to Attorney Laracca's letter to the court regarding Dr. Peter DiPaolo, DiPaolo's resume and documents showing liens filed against David Cantin.
David Cantin's Motion To Squash Subpoena For Divorce Records
Letter to Court Regarding Dr. Peter DiPaolo
David Cantin's State & IRS Liens
Dina Manzo and David Cantin secretly tied the knot on June 28, 2017 — just over a month after the invasion and attack.
Stay Connected With All About The Tea: Twitter Ι Instagram Ι YouTube
Avigail is an Entertainment blogger at All About The Tea, who specializes in The Real Housewives of Atlanta and The Real Housewives of Potomac. Avigail has a background in marketing. She's a Brooklynite living in the Bahamas, with a passion for travel, writing, reality TV watching, pop culture and spoken word.