EXCLUSIVE: Marty Caffrey Blasts Melissa Gorga Over 'Taking Credit' For Ruining Danielle & Teresa's Friendship!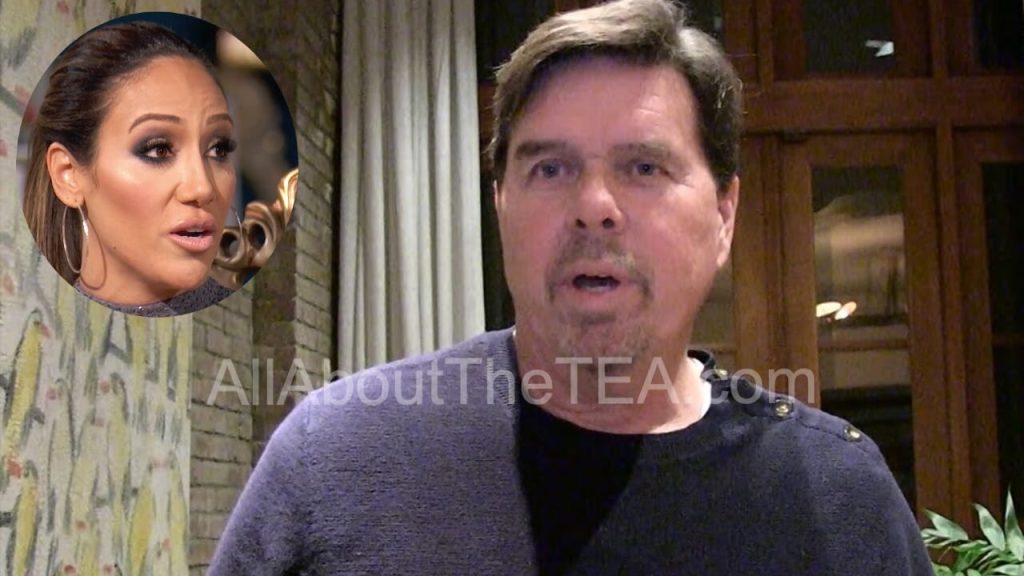 The cast of The Real Housewives of New Jersey may be done with Danielle Staub but she still has her ex-husband, Marty Caffrey, in her corner and he's going after Melissa Gorga.
Marty Caffrey recently spoke exclusively to AllAboutTheTEA.com and he slammed Melissa Gorga for taking credit for destroying Danielle Staub and Teresa Giudice's friendship.
"Because the (RHONJ) cast have no storylines, they have to revert to invoking Danielle in some form or another. Melissa even recently took credit for ruining Danielle and Teresa's friendship." Marty Caffrey tells AllAboutTheTEA.com. "That may be the highpoint of the season for Melissa."
Marty Caffrey claims the ladies pick on Danielle Staub to spice up their 'boring' storylines.
"The show's existence now is based on everyone using Danielle's life story and trying to turn it into their own story. When things get boring they revert to something about Danielle. Usually something regurgitated over and over again."
As exclusively reported on January 29, Danielle and Teresa's friendship ended in May 2019 after Margaret Josephs and Danielle had a physical fight involving water being thrown with a ponytail yank — and Melissa Gorga got involved afterwards.
"Danielle later met with the boutique owner, Steven Dann, and told him that Teresa instructed her to pull Margaret's hair – and that's why she did it." A source reveals to AllAboutTheTEA.com. "Danielle feels that Teresa let her take the fall and didn't have her back."
"The boutique owner Steven Dann then told Melissa [Gorga] what Danielle told him." The source continued.
Once Melissa Gorga was made aware that Danielle Staub blamed her sister-in-law for bending Margaret in half — Melissa took the info back to Teresa. 
"Melissa ran back to Teresa with the gossip from the boutique owner – telling her that Danielle blames her for the hair pull." A snitch reveals to AllAboutTheTEA.com. "Melissa blew it up and convinced Teresa that Danielle was a snake who sold her out. Melissa reminded Teresa that she previously warned her that Danielle could not be trusted." 
EXCLUSIVE: Danielle Staub & Teresa Giudice's Friendship Fallout EXPOSED — Danielle Betrayed Teresa & Melissa Gorga Is Involved!
After Teresa Giudice was made aware Danielle Staub had ratted her out, she confronted her and ended their friendship.
According to Marty Caffrey, Melissa Gorga needs to thank Danielle Staub for her reality TV career.
"Then you can look at the storylines in Season 8,9, and this Season 10. NOBODY has one that anybody gives a sh*t about. Except Teresa whose husband is facing deportation. Margaret has nothing except Danielle. Teresa has nothing (after Joe) without Danielle. Jennifer and Jackie are nonexistant. Delores doesn't have one unless you consider her relationships with Frank and David. Melissa is the sister-in-law of Teresa and was put on the show by Danielle. In fact her husband Joe – the real housewife in the family has more of a storyline than Melissa."
Years ago, Danielle Staub exposed Melissa Gorga had fed her dirt on her Teresa Giudice — and with that Bravo offered Melissa a spot on the reality series to come on and fight her sister-in-law. The fued between Melissa Gorga and Teresa Giudice went on for many seasons before coming to an end in season 7.
Share your thoughts on Marty Caffrey going after Melissa Gorga. Sound off below!
The Real Housewives of New Jersey airs Wednesday nights, at 8 p.m. ET, on Bravo TV.
Stay Connected With All About The Tea: Twitter Ι Instagram Ι YouTube
Avigail is an Entertainment blogger at All About The Tea, who specializes in The Real Housewives of Atlanta and The Real Housewives of Potomac. Avigail has a background in marketing. She's a Brooklynite living in the Bahamas, with a passion for travel, writing, reality TV watching, pop culture and spoken word.