EXCLUSIVE: Danielle Staub & Teresa Giudice's Friendship Fallout EXPOSED — Danielle Betrayed Teresa & Melissa Gorga Is Involved!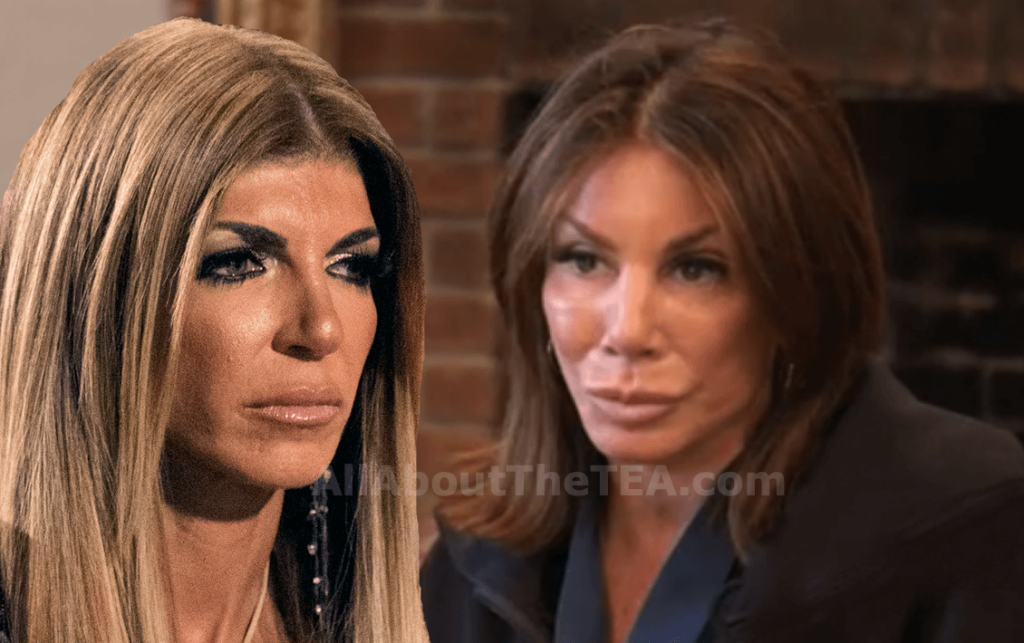 Danielle Staub and Teresa Giudice's friendship has been one of The Real Housewives of New Jersey's wildest rides and AllAboutTheTEA.com has exclusive details on why their friendship has ended for good.
The two became unlikely BFFs in season 9 after the former enemies rebuilt their relationship following the death of Teresa's mother. The two became very close over the past two years.
Danielle and Teresa's friendship dissolved in May 2019 and it stems from Margaret Josephs and Danielle's physical brawl that involved water being thrown and a ponytail yank at Steven Dann's boutique in Great Neck, NY — AllAboutTheTEA.com can exclusively confirm.
"After Margret thew the water in Danielle's face, the gloves came off." A rock solid source tells AllAboutTheTEA.com. "After Marge threw the water, Danielle moved back into Teresa's [Giudice] corner of the store and Teresa whispered in Danielle's ear 'pull her hair.'"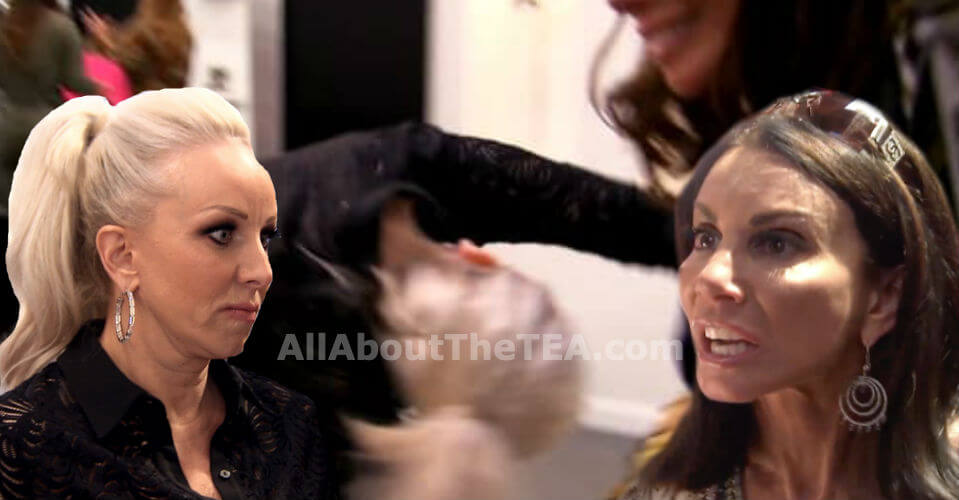 After the vicious fight, Margaret Josephs claimed that she was brutally assaulted by Danielle. As a result, Margaret along with the rest of The Real Housewives of New Jersey cast members — with the exception of Teresa Giudice — stopped speaking to Danielle Staub and did not invite her to future cast events.
"Danielle later met with the boutique owner, Steven Dann, and told him that Teresa instructed her to pull Margaret's hair – and that's why she did it." A source reveals to AllAboutTheTEA.com. "Danielle feels that Teresa let her take the fall and didn't have her back."
The source continues, "The boutique owner Steven Dann then told Melissa [Gorga] what Danielle told him."
Drama ensued once Melissa Gorga was made aware that Danielle Staub blamed her sister-in-law for bending Margaret in half and Melissa quickly took the info back to Teresa. 
"Melissa ran back to Teresa with the gossip from the boutique owner – telling her that Danielle blames her for the hair pull." A snitch reveals to AllAboutTheTEA.com. "Melissa blew it up and convinced Teresa that Danielle was a snake who sold her out. Melissa reminded Teresa that she previously warned her that Danielle could not be trusted."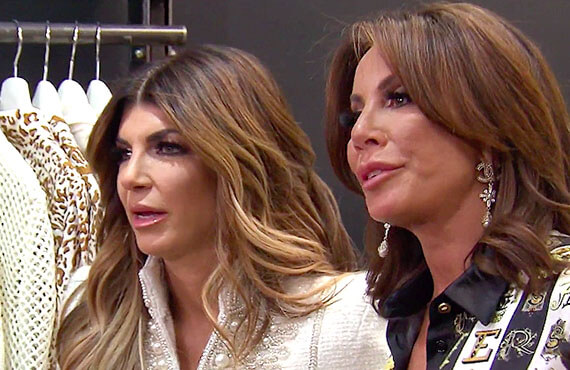 After Teresa Giudice was made aware Danielle Staub ratted her out — all hell broke loose!
"Teresa went OFF on Danielle for snitching on her. She screamed at Danielle and cut Danielle off completely after the blow up. She even blocked Danielle's number and never spoke to her again." AllAboutTheTEA.com can exclusively confirm. 
The source noted, the falling out between Teresa Giudice and Danielle Staub will be aired later this season — as well as Melissa Gorga's involvement in the drama.
"Teresa was Danielle's only ally. Now the entire cast refuses to film with Danielle and Marge won the war."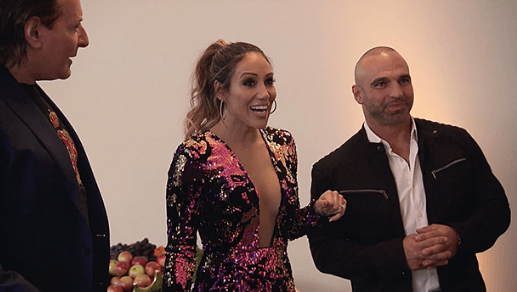 The incident brought Teresa Giudice and Melissa Gorga closer as well as the rest of the cast.
The Real Housewives of New Jersey airs Wednesday nights, at 8 p.m. ET, on Bravo TV.
Stay Connected With All About The Tea: Twitter Ι Instagram Ι YouTube