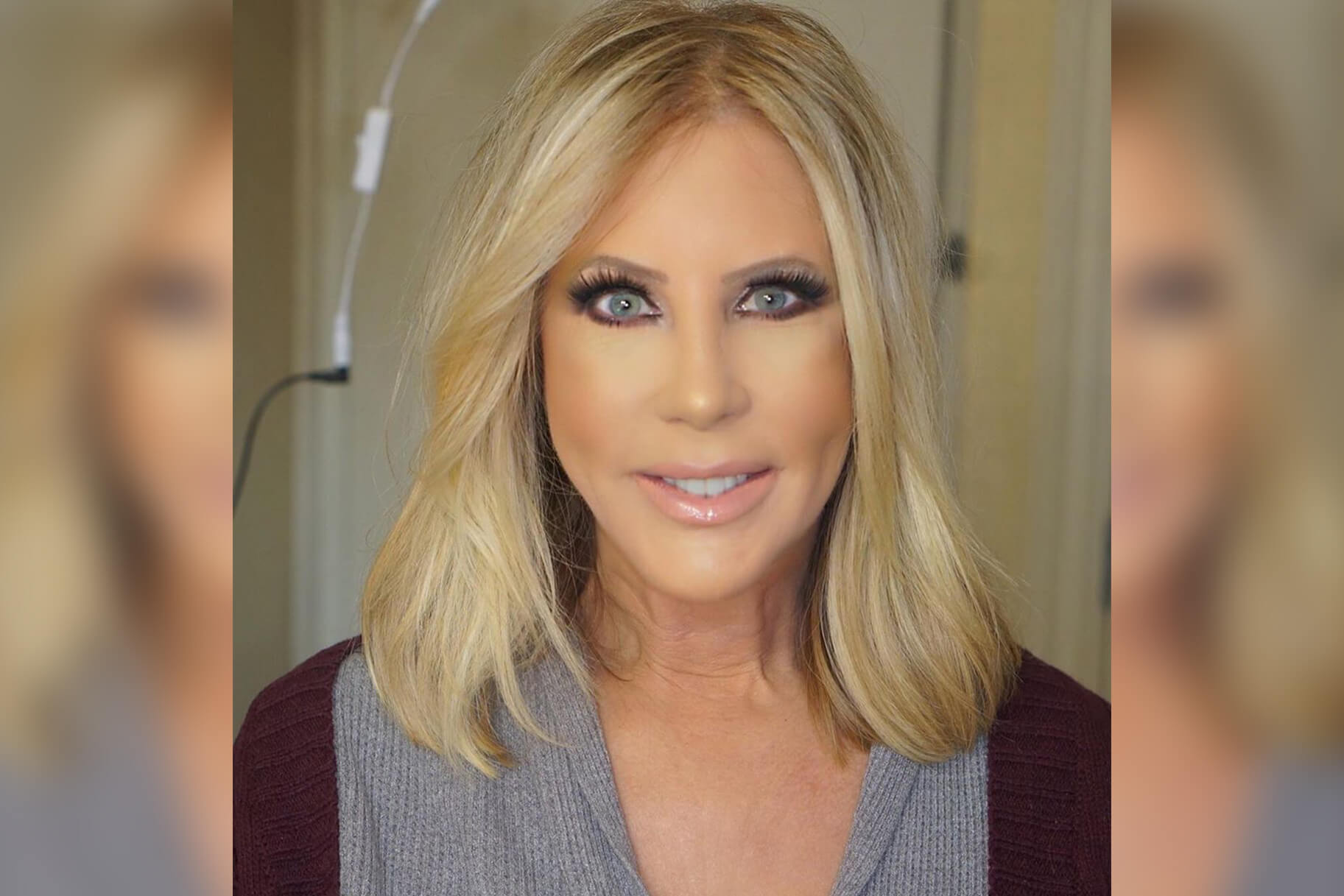 Vicki Gunvalson announced that she's departing The Real Housewives of Orange County after 14 years.
The OG of the OC revealed the news via Instagram in a heartwarming post on Friday.
"I will always be the OG of the OC, but it's time to say goodbye to The Real Housewives of Orange County," the 57-year-old Coto insurance saleswoman wrote, before referencing her famous party catchphrase. "It's been an incredible ride for 14 years and I want to thank all of you for your support, for your love and for 'whooping it up!'"
Read Also: Gretchen Rossi and Slade Smiley Busted For Selling FAKE CBD Oil!
Vicki Gunvalson also shared that she's beginning a new chapter. 
"New projects that will be exciting, empowering and inspirational. My podcast with Westwood One will be launching soon and I will have much more to say about this on Whoop It Up with Vicki," she wrote. "I hope you will join me with my new journey so please stay tuned."
She concluded the post by thanking her fans, as well as Real Housewives of Orange County's network and production company.
"I love all my fans, and I want to thank Bravo and Evolution for this incredible experience, which my family and I have will never forget," she wrote.
As fans know, Vicki Gunvalson put the Housewives franchise on the map and has been credited with starting the Bravo reality obsession. 
In addition to her many new projects, Vicki Gunvalson recently got engaged to her boyfriend Steve Lodge after three years of dating. The two are planning on wedding sometime soon, she has said.
Housewives boss, Andy Cohen, addressed Vicki Gunvalson's resignation with an Instagram tribute.
"I remember the first reunion I did with Vicki Gunvalson. Occasionally our eyes would meet as I grilled the other women, and she would wink at me optimistically and effervescently as both of her deep dimples shone," Cohen, 51, wrote — captioning a photo of the two of them.
"She kept winking at me Year after year, and it always made my heart smile," he continued. "Vicki is an original, who remained her authentic self from her Family Van-freakout through her last reunion. It's so hard to remain exactly who you are after being on television for so long, but Vicki is one of a kind. Thank you for everything, @vickigunvalson – what a ride. And it's not over. … ❤️ ? #RHOC."
Previously, Andy Cohen revealed on his SiriusXM radio show that there was possibility of adding new Housewives to the Bravo reality series.
"The casting for next season is some of the best casting we've had," Cohen said, adding that he "[has] not been this excited about casting" in a long time.
No casting has been confirmed for season 15 just yet. 
Stay Connected With All About The Tea: Twitter Ι Instagram Ι YouTube