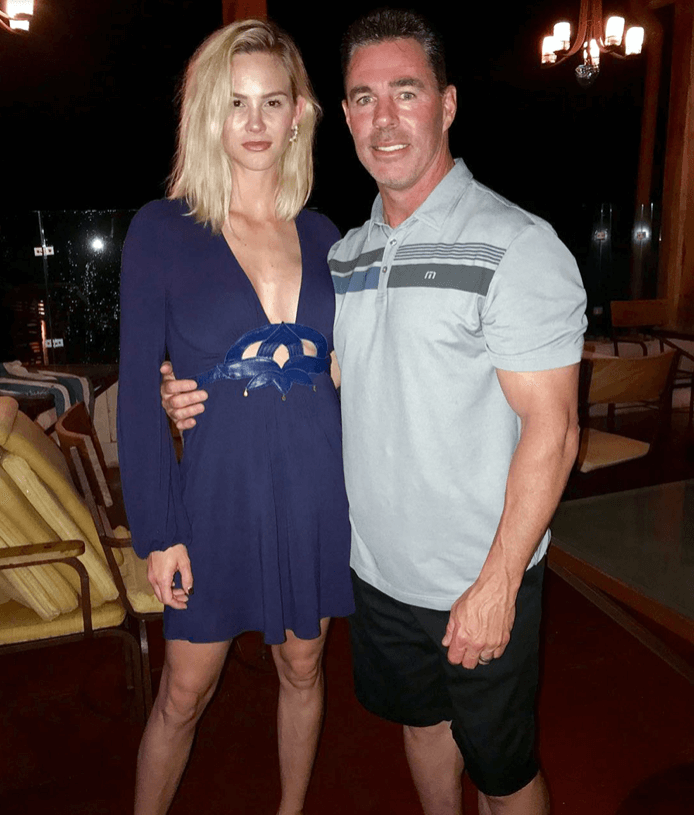 Meghan Edmonds says her ex-husband, Jim Edmonds is dating a woman they had a threesome with!
The Real Housewives of Orange County alum spilled the tea on the latest episode of her podcast, Intimate Knowledge, that Jim, 49, is dating a woman from the couple's past.
Our friends over at Radar Online were first to report the steamy details.
"I found out yesterday that my ex is allegedly having an affair, or seeing somebody," Meghan, 35, said during the podcast. "Okay, well fine right? We're separated."
"Years ago, when he and I got married, I knew Jim had this bad boy kind of past, and we were newlyweds and we were trying to have fun, and he wanted to have a threesome," Meghan recalled. "I thought about it and I thought, 'Okay, maybe, yeah sure.'"
"So we decided to have a threesome with a friend of mine," Meghan Edmonds explained. "I felt very comfortable with her, it just felt like 'Okay if I'm going do this, this can be with who and I'm comfortable with that.' "
Meghan Edmonds claims the freaky threesome was only a "one-time thing" and that she and Jim Edmonds occasionally ran into the woman over the years.
"On another couple occasions, Jim and I saw her together and we were very friendly and small-talked, but he wasn't," she recalled. "It was just me. There was just something weird between them and there was something where they almost acted like I was the one who was out of something."
"I remember asking why they were so weird and he just had some excuse," Meghan said.
The mom of three learned the two are currently dating just one day before the podcast episode was recorded.
"I find out that when he goes to Cabo for a birthday party, to my understanding, he takes this girl with him," she said. "The threesome girl."
"I had it confirmed that when she went shopping with his credit card at a very expensive store telling all the people that her boyfriend was taking her to Cabo tomorrow and here is his credit card for all these expensive stores," she added.
"They are in Cabo right now," Meghan said. "This girl, who I thought was my friend. I cast aside my uncomfortability with threesomes. And then this girl."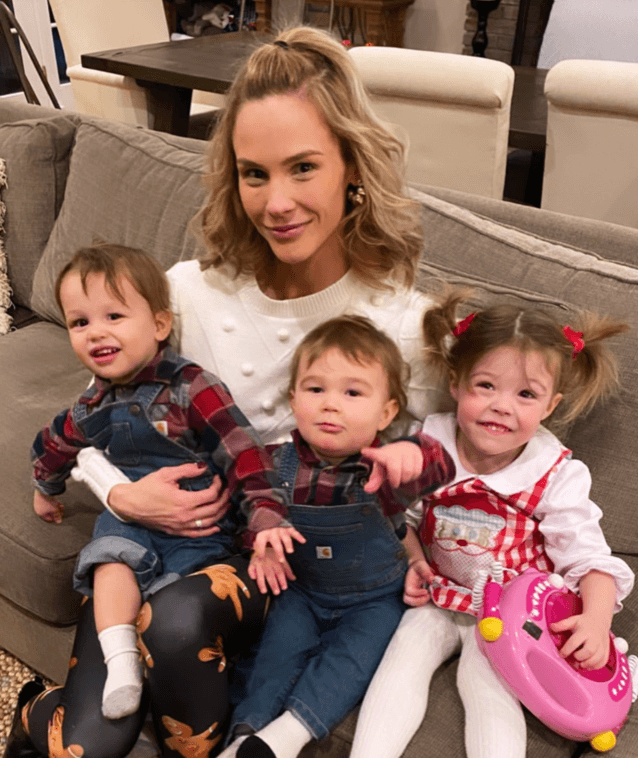 Meghan thinks the two were probably sleeping together during their marriage.
"I don't know, I think they have probably had sex more than one time."
"I texted her. I'm okay with people moving on, I'm an adult," she explained. "We are getting a divorce. But why couldn't she have said to me as a friend? Just disrespectful on his part."
As Meghan began to get emotional on the podcast, she said, "It's just so hurtful in so many ways. I don't want to feel shame by the decision that I made."
As reported, Meghan Edmonds accused Jim Edmonds of "having an affair" with their former 22-year-old nanny before Jim filed for divorce on Friday, October 25. The couple had been fighting for weeks leading up to the divorce filing and barely speaking, according to a family source.
Meghan Edmonds and Jim Edmonds' share three children together: daughter Aspen, 3, and 1-year-old twin sons Hart and Hayes.
As exclusively reported, Jim's relationship with Meghan overlapped with his second marriage to Allison Jayne Raski. Jim started secretly dating Meghan Edmonds two years before he tied the knot with Meghan Edmonds in October 2014. That was the same year that he divorced Allison.
Do you think once you inroduce threesomes into your relationship, it's doomed for failure? Share your thoughts below! 
Stay Connected With All About The Tea: Twitter Ι Instagram Ι YouTube