Love After Lockup
'Love After Lockup' Star Lacey Claims Shane Beat Her Up In Violent Domestic Violence Incident!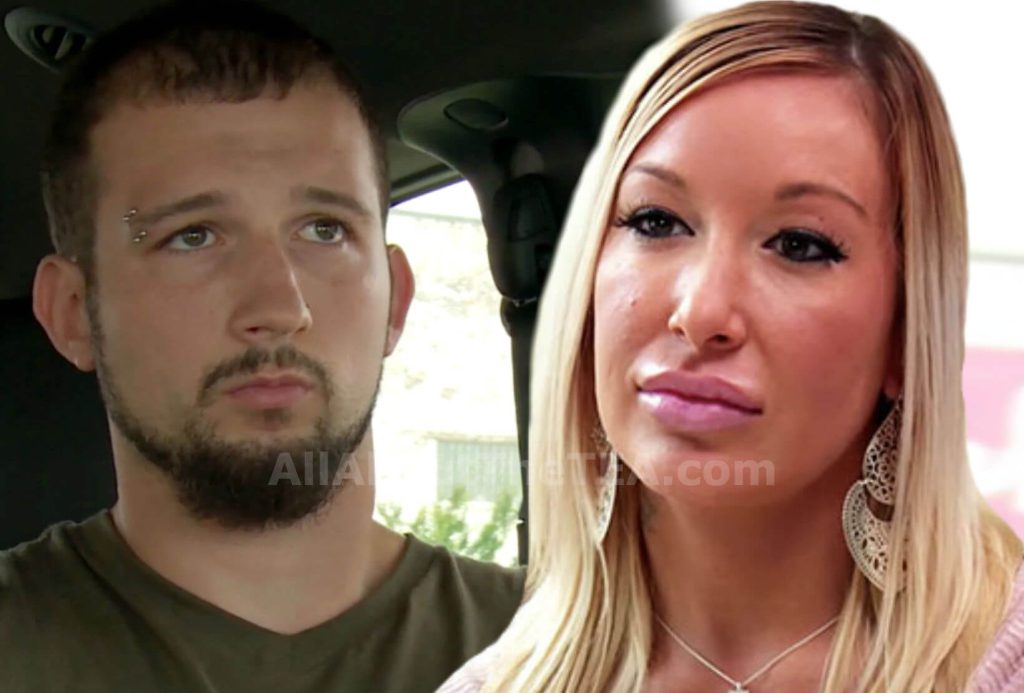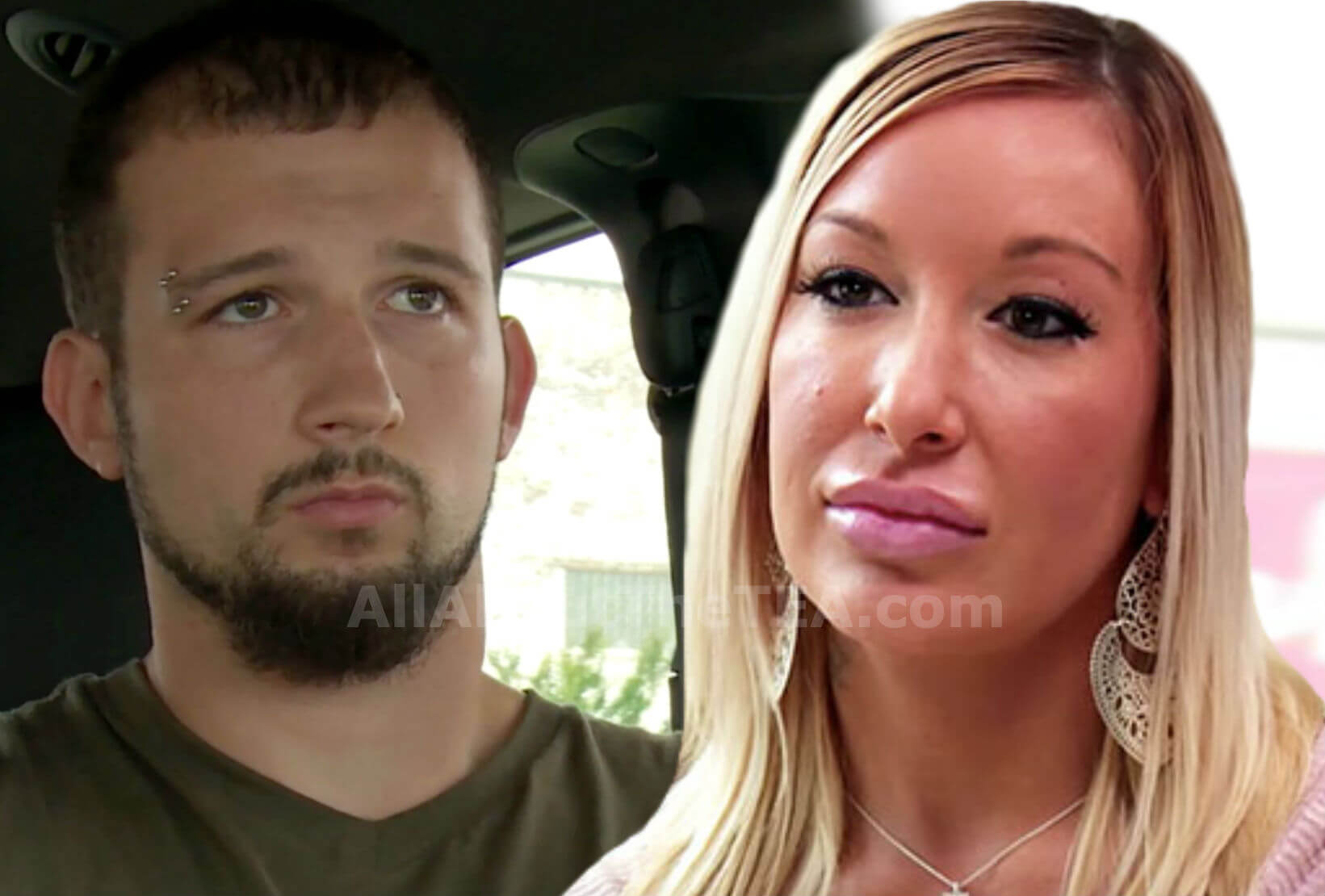 Life After Lockup star Lacey is accusing her husband Shane Whitlow of domestic abuse.
During a recent episode of Life After Lockup, fans witnessed Shane's rage explode after discovering that his wife, Lacey, was still communicating her ex-boyfriend, John Slater.
Read Also: 'Love After Lockup' Bombshell: John Reveals Lacey Has Herpes & Was Molested By Her Uncle!
The newlyweds got into a heated fight that led Shane to kick the camera crew out their house, the ex-con was also shown smashing his glass against the refrigerator in the kitchen. While the episode aired, Lacey took to social media to share a disturbing photo of herself with bruises on her shoulder. "Karma is a b*tch, thanks y'all," she began her caption for the photo, which was accompanied by another picture that appears to show damaged furniture. "You wished me the BEST!!!!!!!!!! Bet y'all are HAPPY!!! I DESERVE it! Right ?"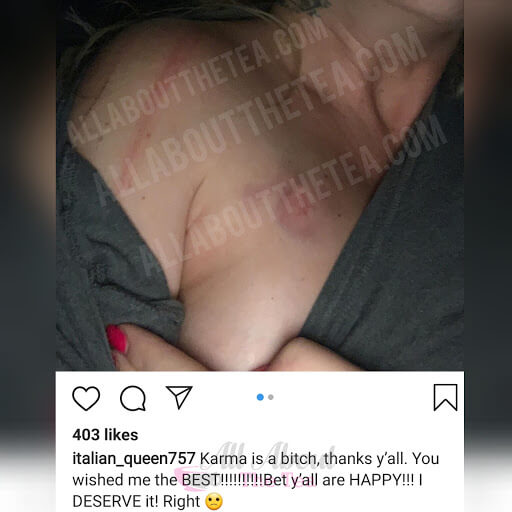 Although Lacey doesn't specifically name Shane as her abuser, naturally her followers assumed he caused the injuries because of Shane's violent behavior exhibited on the Wetv reality series.
'Love After Lockup' Star Tracie Wagaman Arrested For Felony Drug Possession After Admitting To Smoking Crack! (See Scary Mugshot Photo)
Then Lacey pretty much confirmed Shane caused her injuries when she posted the following on her Instagram Story. "I won't stop communicating with my bff @john_love_after_lockup because he might have addiction issues but he'd NEVER put his hands on me!!!!! Ever!!!!" Lacey wrote. "I love this man with all my heart ❤️."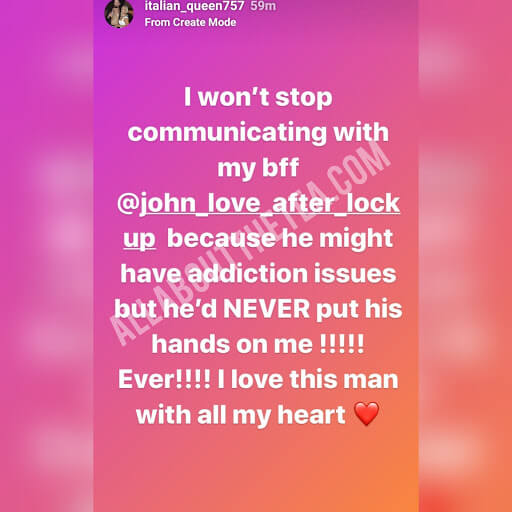 In the comment section of the Instagram post, someone wrote. "Well you can't go around hitting men and expecting nothing to happen. ??‍♂️" Lacey has slapped both Shane and John on Life After Lockup. She replied: "I didn't even hit nobody when this happened ty."
Lacey recently tweeted about her behavior. "Seeing all these previews on the new season of #lifeafterlockup y'all ladies should of took notes on how to smack a mf from my season of LAL ? Weak ass slaps," she wrote on Tuesday, before revealing she was only joking. "JK… keep ya hands to yourself," she continued in the tweet. "??#domesticviolence is NOT OK ?"
Lacey also posted a photo of a broken door which she clarified in her comment section when a fan asked, "What is going on in the second picture?" She responded with crying emoji. "Broke my door down."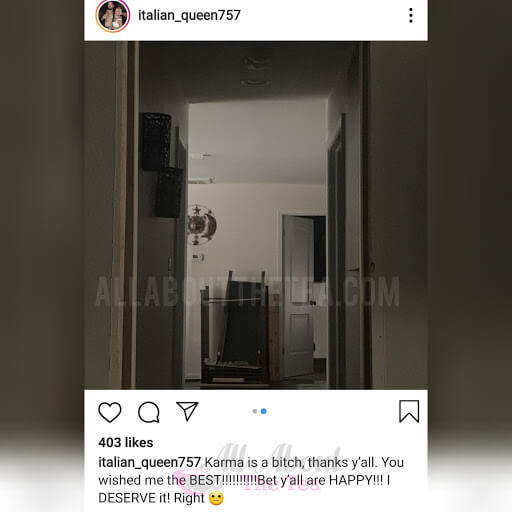 Life After Lockup airs Fridays, at 9 p.m. ET, on WE tv.
Stay Connected With All About The Tea: Twitter Ι Instagram Ι YouTube