Love After Lockup
'Love After Lockup' Bombshell: John Reveals Lacey Has Herpes & Was Molested By Her Uncle!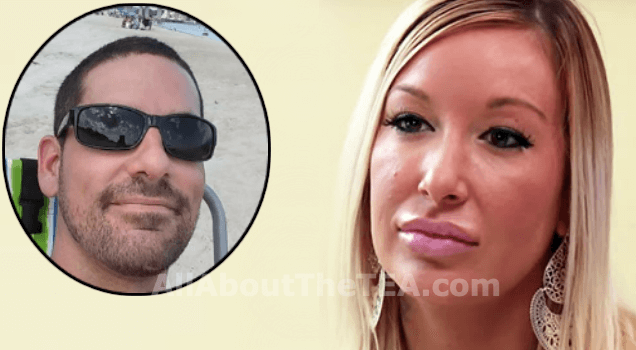 Love After Lockup star John Slater is pissed off and spilling all kinds of tea on his ex, Lacey.
The convicted felon took to social media to reveal shocking deets about Lacey's relationship with Shane, after she cheated on him while he was locked up in the clink.
John Spills Tea 
After last week's episode of Love After Lockup aired showing Lacey introduce Shane to her dad — John Slater took to Instagram to drag Lacey!
First, John Slater refers to Lacey as a 'crack baby' and a 'hoe,' in an explosive Instagram rant. According to John, Lacey ditched him and married Shane. Lacey dated both convicts at the same time while they were behind bars and the messy love triangle blew up in her face on the WeTv reality series. Lacey and Shane tied the knot in July — the had a romantic beach ceremony. In the most shocking allegation, John claims Lacey was molested by her uncle, on her father's side. John Slateralso claims that Shane infected Lacey with Herpes. 
The Backstory
Lacey is a mom of four, who rekindled her relationship with former high school sweetheart, John Slater after years of no contact. Not long after their reunion, John was sent to prison for possession of firearms. John proposed and the couple made plans to start their life together once he was released. However, Lacey was seeing another jailbird behind John's back named, Shane. When Shane was released, Lacey brought Shane home and the two have been hot and heavy ever since. Lacey couldn't live with the guilt of being in another relationship behind John's back, and revealed her secret to him.
Shane and Lacey
John Arrest Again 
In August, John Slater was arrested again. This time for possession of drugs and drug paraphernalia, DWI and a refusal to submit a blood/breath test. He made bail and was released. His next court date is on October 18.
Love After Lockup airs Fridays nights at 8:00 pm ET, on WeTv.
"Like" us on Facebook  "Follow" us on Twitter and on Instagram