Love After Lockup
RECAP: Tony's Cheating With Prostitutes & Lacey's Love Triangle Continues On Season 2 Premiere of 'Life After Lockup'
The season two premiere of Life After Lockup starts off PIPING HOT as we witness Angela set all of Tony's personal belongings ablaze in her yard. Okay, Lisa "Left Eye" Lopes, I see you!
Life After Lockup: Tony and Angela
The reason for the backyard bonfire you ask? Angela found text messages in Tony's phone that implies he has been cheating on her with prostitutes. Is anyone surprised by this? No? Me neither. Angela confronts Tony about his unfaithfulness. She sits Tony down and tells him plainly that they're "done" before explaining that she got into his phone. She tells him to GTFO but Tony claims he has nowhere to go. Angela then proceeds to call one of the prostitutes Tony was texting and lets her know that she will be sending him her way. Problem solved. But the argument turns physical with Angela smacking Tony and then kicking a garbage bag full of his belongings out of her trailer. Tony eventually rides off on his motorcycle… to the motel, I'm assuming.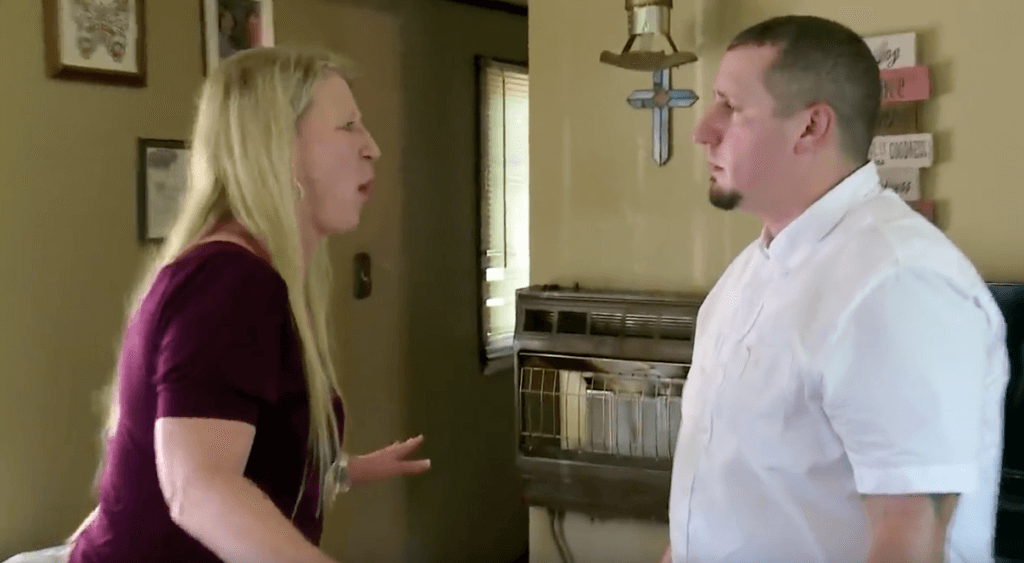 Life After Lockup: Michael and Megan
Michael pays Megan a surprise visit in Texas, even after learning that she cheated on him with one of his friends. He apologizes for his part in the demise of their relationship but Megan seems incredulous that he has any serious plans to get their relationship back on track. The two ultimately agree to move forward together but to take things slow this time around.
Meanwhile, Sarah, Michael's legal wife, is home taking care of their adorable daughters. Sarah admits that the past two years have taken a serious toll not only on her but her children as well. At one point, Sarah asks Aviahna if she would like to call her father but Aviahna confesses that he never answers her calls anyway. I'm not crying, you're crying.
Sarah reveals that Michael doesn't contribute at all when it comes to the girls, neither financially or physically. She confesses that she doesn't even care about the money, but just wishes she had someone to help or out from time to time. Umm… can you spell D-E-A-D-B-E-A-T?!
Back in Texas, Michael has some explaining to do when it comes to Megan's best friend, B.B. makes no bones about it that he doesn't trust Michael or his plans to divorce his current wife. Instead of trying to make peace with Megan's BFF, Michael doubles down stating that he's not out to prove himself to anyone but Megan. Well, that went well…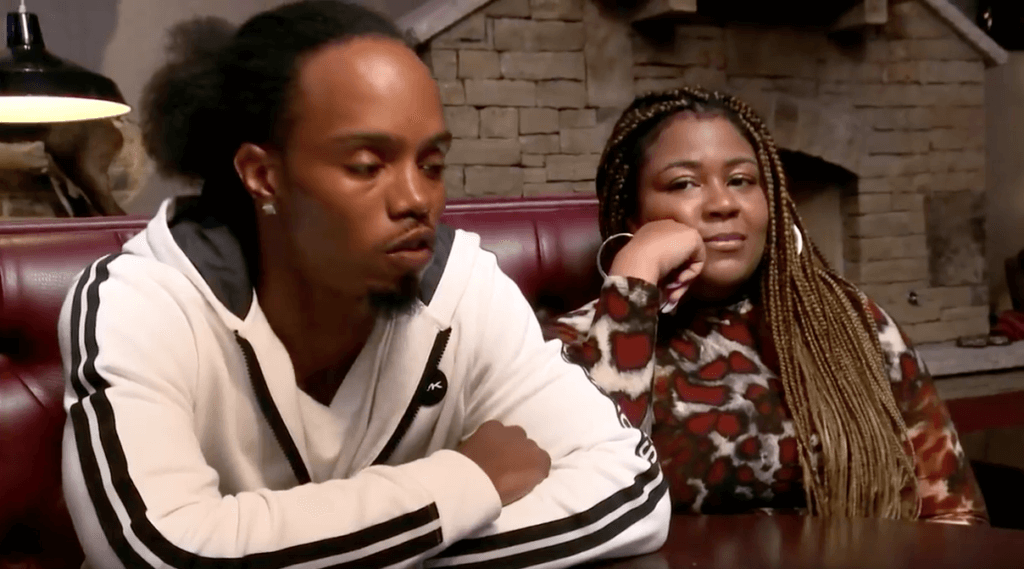 Life After Lockup: Brittany and Marcelino
We learn that Brittany and Marcelino are expecting a baby together as they go for a prenatal appointment. Marcelino admits that the pregnancy was not planned as they were using birth control with a 99.99% accuracy rate. Fertile Myrtle Brittany also seems anxious about the prospect of another baby, as this will be her fifth. She is adamant that though the baby is unexpected it is not unwanted. Note that her eldest two children were given up for adoption and she is currently working towards getting full physical custody of the younger two.
'Love After Lockup' Star Tracie Wagaman Arrested For Felony Drug Possession After Admitting To Smoking Crack! (See Scary Mugshot Photo)
Life After Lockup: Andrea and Lamar
Andrea attends a Sip n See for her friend Stephanie who just recently had a baby. While at the party, she confesses to her friends that she hasn't seen her husband, Lamar, since he left Utah. She is adamant that she is still in love with him but she loves her peace of mind more.
Andrea goes on to spill some SERIOUS tea at this Sip n See as she reveals that her youngest daughter, Priscilla, is Lamar's biological daughter. The wheels start turning as the ladies try to do the math only to realize that Lamar was in prison during that time. They were not married then so that means the couple couldn't have conceived during a conjugal visit. That's when Andrea drops a bomb and confesses to everyone that she got pregnant with Lamar's child in the prison closet. YIKES!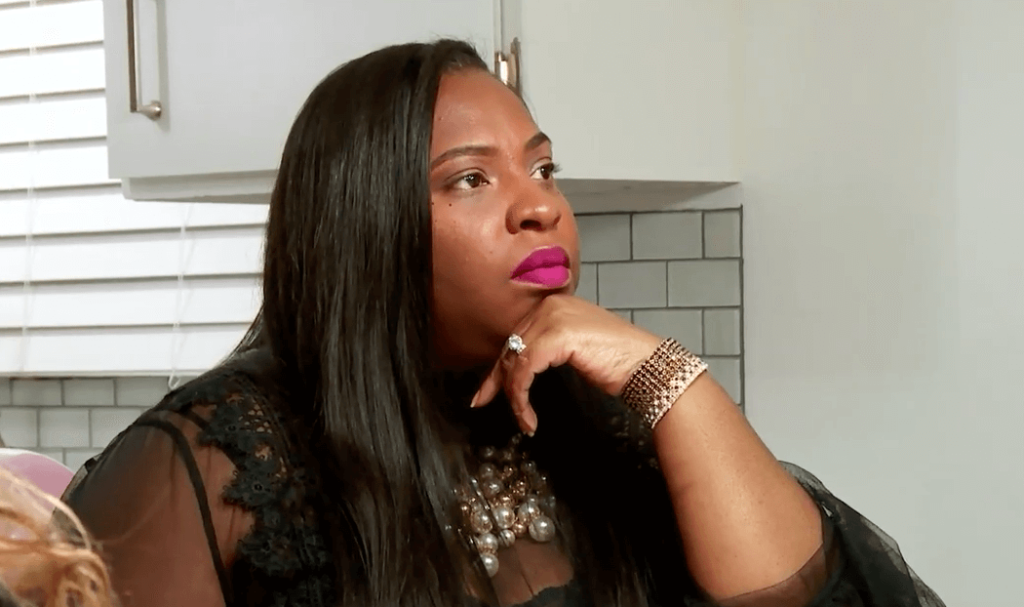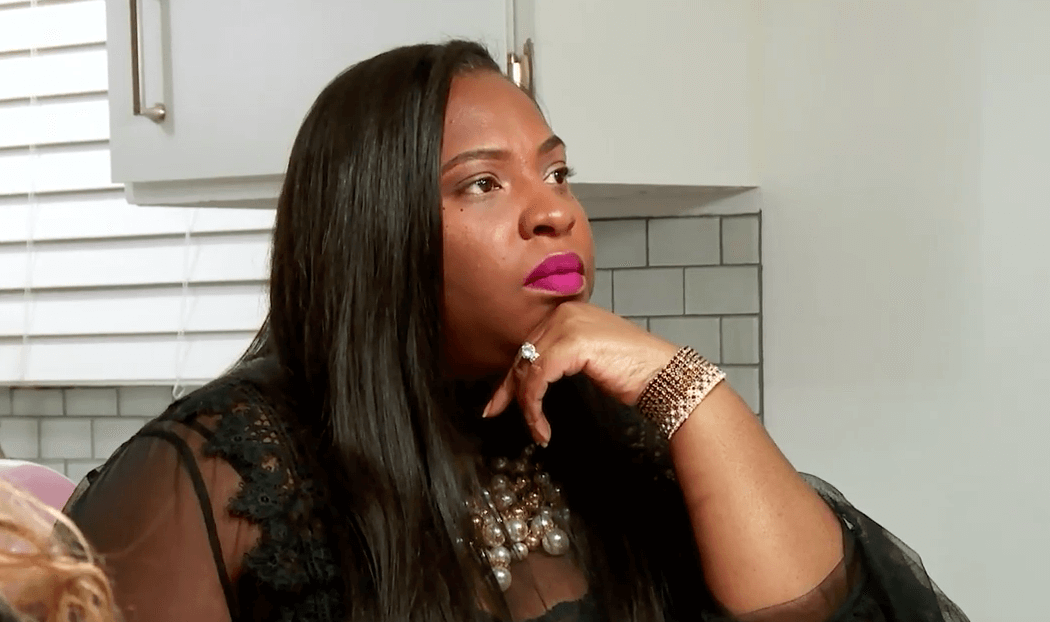 Life After Lockup: Lacey and Shane
Lacey and Shane visit a fertility specialist to discuss their options for conceiving a child together. Lacey had her tubes tied after her youngest child so she will need to either undergo surgery or complete an IVF cycle to get pregnant. Twenty-two-year-old Shane is adamant that he is ready to be a father but even the doctor doesn't seem so sure.
Tensions rise as Lacey and Shane work to get their belongings packed up so they can move into their new home together. It appears Shane is more concerned with day drinking than getting the boxes into the Uhaul and according to Lacey, she shouldn't have to do any of the moving since she paid for it all. My guess is they get the entire house packed up NEVER.
'Love After Lockup' Bombshell: John Reveals Lacey Has Herpes & Was Molested By Her Uncle!
Lacey confesses that she received alarming text messages from her former fiance, John Slater, the evening prior and she's concerned about his wellbeing. In a moment of weakness, she tries calling him multiple times only to have the phone go straight to voicemail.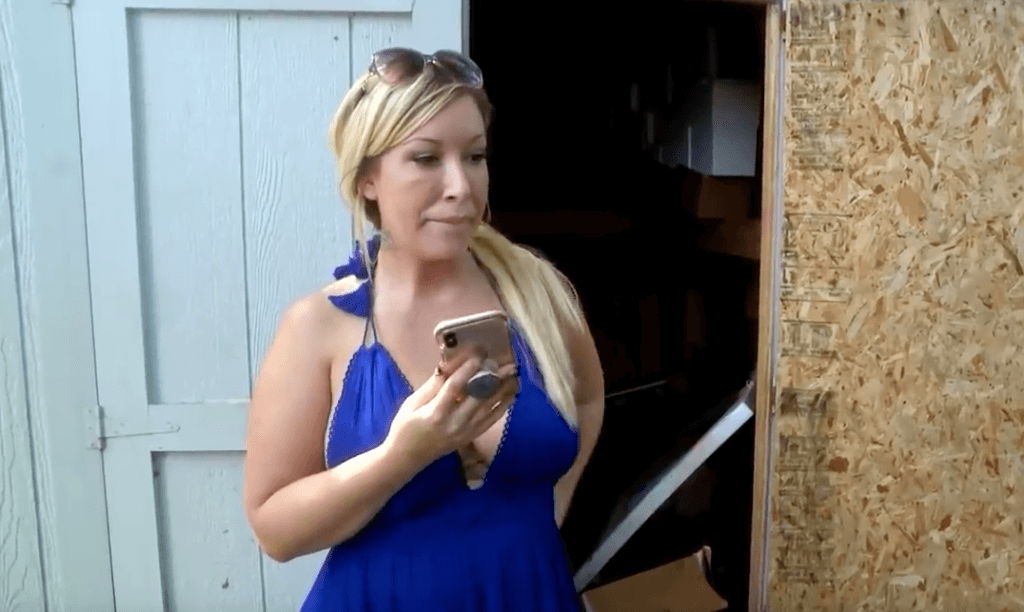 Tune in next week as the couples continue to navigate their Life After Lockup.
Stay Connected With All About The Tea: Twitter Ι Instagram Ι YouTube