Love After Lockup
'Life After Lockup' Andrea Reveals A Shocking Lie To Her Friends In Season 2 Premiere!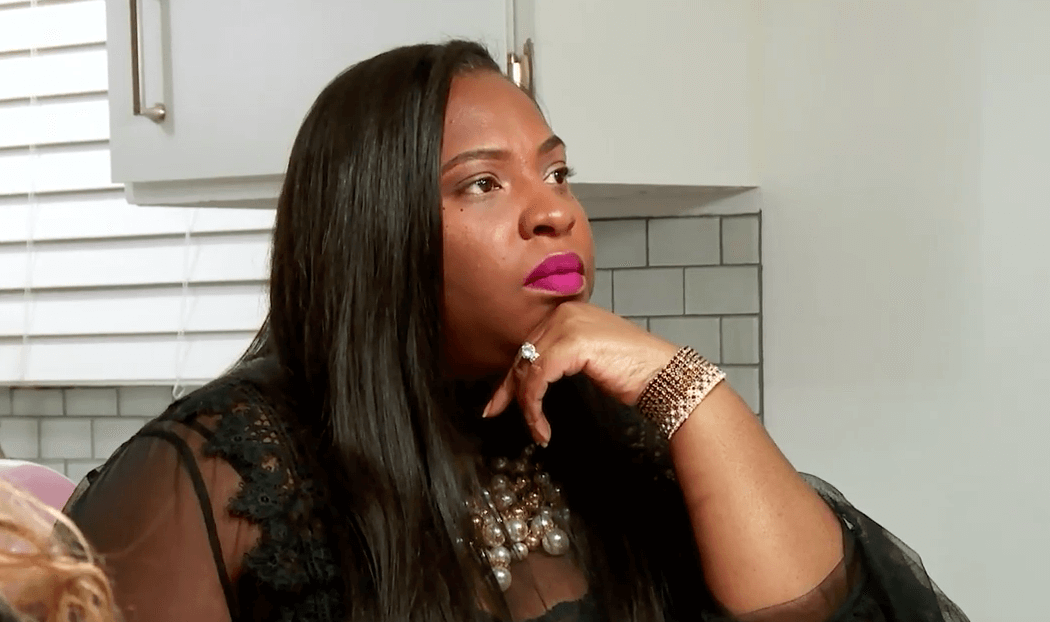 Love After Lockup season 2 premieres tonight and Andrea drops a bombshell to her friends that leaves some feeling 'betrayed' by their Mormon sister.
In the clip below of the season 2 premiere of Love After Lockup, Andrea comes clean about the paternity of her her 5-year-old daughter, Priscilla.
"When I married Lamar, I did feel like he was my soulmate and I still feel like he's my soulmate. But there's another reason that I keep our relationship going," Andrea admits in the Jan. 3 premiere episode of Life After Lockup. "I've kept this a secret for a long time and I didn't want anyone to know." She's ready to open up about her secret to her friends.
EXCLUSIVE: 'Life After Lockup' Star Lizzie Kommes Reveals Mind-Blowing Details About Scott Davey: 'He Paid My Dope Dealers In Prison'
She tries to clarify that she and Lamar had a prison relationship for 7 years and Priscilla is 5 years old, therefore Priscilla is Lamar's child.
Once Andrea's friends realize what she's saying, their jaws drop in complete shock. "My mind is blown," Carrie says. "She never told us, so I feel betrayed a little bit."
Press play below to watch.
Love After Lockup airs Fridays, at 9 p.m. ET, on WE tv followed by Extreme Love season 2 at 10 p.m.
Stay Connected With All About The Tea: Twitter Ι Instagram Ι YouTube