Teresa Giudice spent Christmas with her new boyfriend, Anthony Delorenzo, a.k.a "Tony the pool boy," while her daughters were in Italy with their dad.
Teresa Giudice spent Christmas at her brother's house, Joe Gorga. She was joined by her new man Anthony Delorenzo and her ex-boyfriend, Shane Wierks.
Joe Gorga shared videos from the festivities on Instagram Stories. "We only hang with family here at the Gorga's," Joe said on his Story with the contractor. "The pool boy, here we come." Anthony Delorenzo then responds in the video below, "What I tell you about that pool boy sh–?"
On Christmas Eve, Melissa also captured a video with Teresa's new boyfriend, and he joked that they're a "new couple."
Press play below to watch.
Teresa Giudice's ex-boyfriend, Shane Wierks, was also present at Joe Gorga's home on Christmas Eve and appeared in the video above.
Read Also: Teresa Giudice Hit With $13k Tax Lien Despite Already Owing $73k Amid Joe's Legal Bills!
Back in late 2017, AllAboutTheTEA.com exclusively reported that Teresa was carrying on an affair with Shane Wierks, who is a real estate consultant.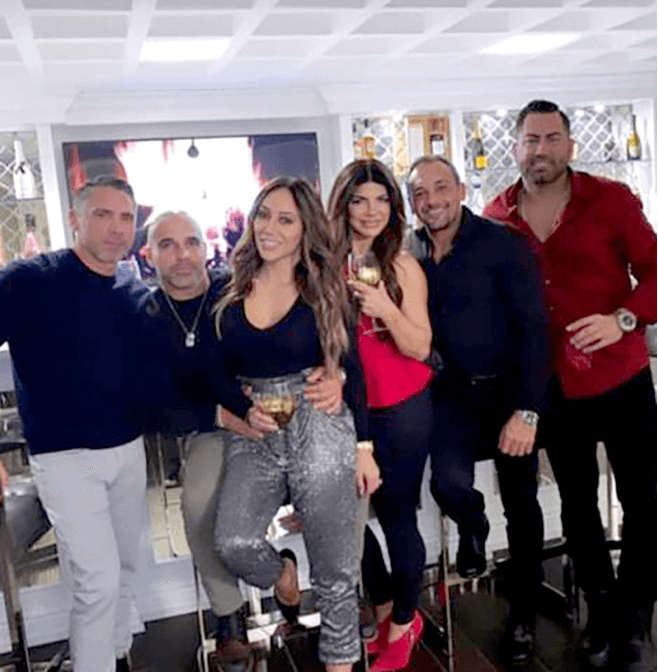 Teresa Giudice, 48, and Anthony Delorenzo were spotted getting cozy and touchy-feely on Saturday, December 21, one week after spliting from husband Joe after 20 years of marriage.
"Teresa and Joe have separated, but have no plans to divorce yet. Teresa and Joe talked about their future when she and the girls were in Italy and decided it was best for them to separate," a source told Us Weekly. "Neither of them wanted to be in a long-distance relationship. Joe has been dating in Italy, Teresa is busy taking care of their girls right now. They harbor no ill will toward each other and will continue to coparent their kids. The girls will be going to Italy in December, Teresa will be staying home."
Check out more photos from Joe Gorga's Christmas party below.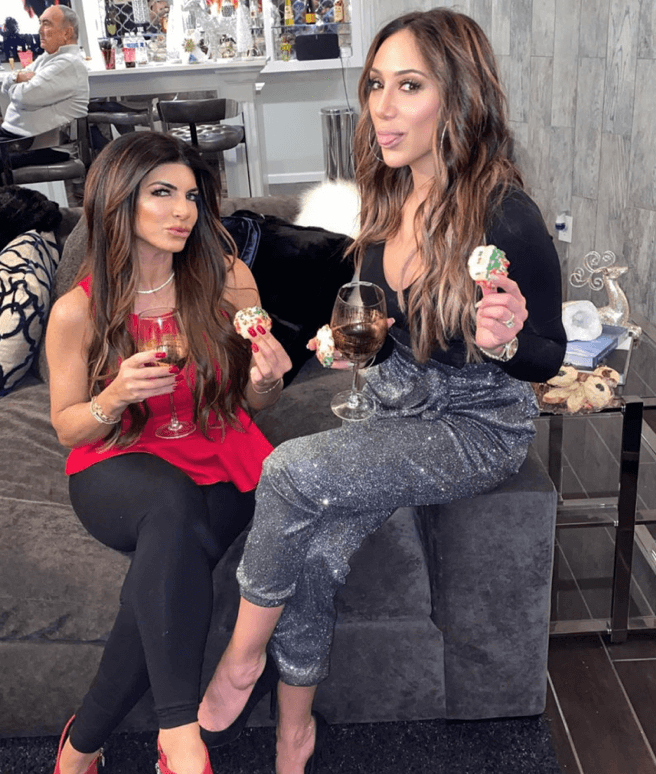 Teresa Giudice and sister-in-law Melissa Gorga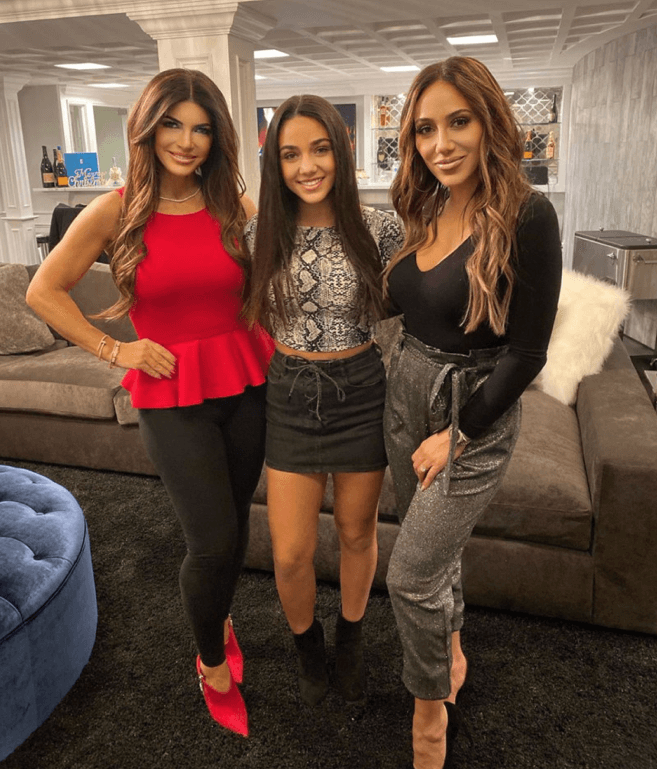 Teresa Giudice, niece Antonia, and sister-in-law Melissa Gorga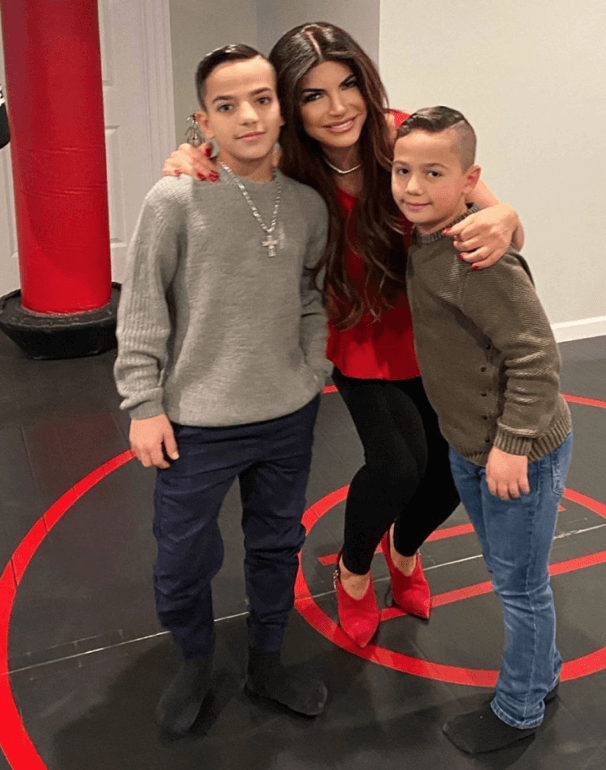 Teresa Giudice and nephews
Read Also: Teresa Giudice Caught Getting Frisky With Mystery Man On New Year's Eve While Joe Rots In Prison!
Joe and Teresa Giudice wed in 1999 and share daughters Gia, 18, Gabriella, 15, Milania, 13, and Audriana, 10, who all spent the holiday in Italy with their dad. Joe is living in Italy while awaiting the verdict on his deportation case.
"They are so cute, so happy," the former construction business owner captioned a video on his Instagram on Christmas Eve, showing himself hugging his girls at the airport. Press play below to watch.
See photos below of Joe Giudice and his daughters in Italy.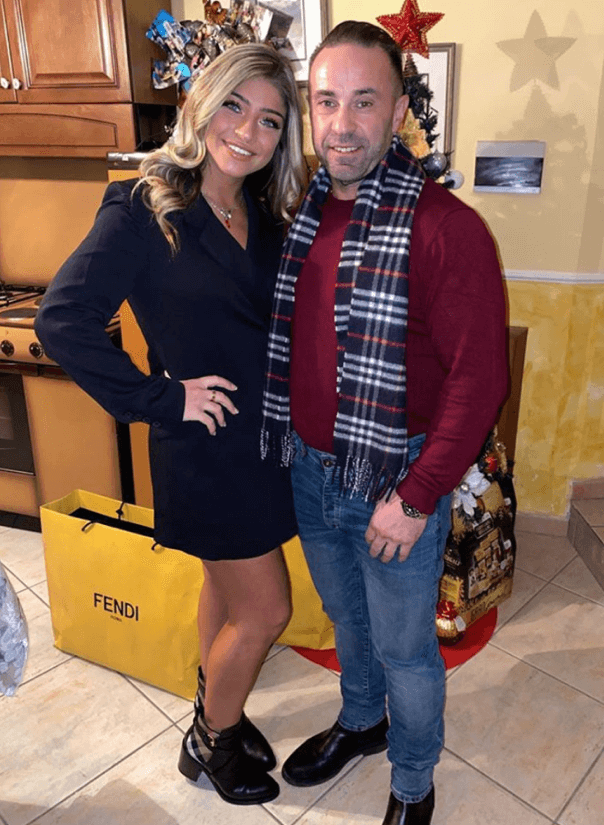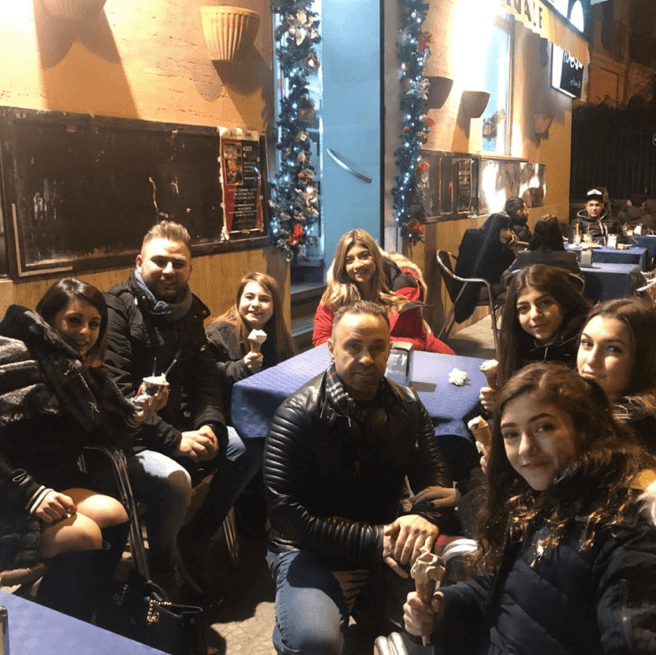 The Real Housewives of New Jersey airs Wednesday nights, at 9 p.m. ET, on Bravo.
Stay Connected With All About The Tea: Twitter Ι Instagram Ι YouTube